Energy suppliers: how many are there, and who's the best?
Powering up your home has never been so easy
Let us set up your energy supply with the best supplier in 10 minutes.
Monday to Friday – 8.30 am to 5.30 pm
Powering up your home has never been so easy
Let us set up your energy supply with the best supplier in 10 minutes.
Free service - Available Monday to Friday from 8.30 am until 5.30 pm
The UK energy market is complicated. If it wasn't, we would be out of business. So, between the dozens of energy suppliers in the UK market, you probably ask yourself: Which supplier is the right one for me? As there are many fish in the sea, it is possible that there will be many that are suitable to your needs; and at Switch Plan we aim to narrow that decision down for you. So, in this article, we will explain what to look out for, who the UK energy suppliers are, and how you can make the best informed decision when switching energy suppliers.
Last update: September 2021
As you may have heard on the news, the UK energy market is currently under an immense amount of stress as a result of a global gas shortage driving up costs and putting several energy suppliers out of business. To learn more about this and stay updated on a daily basis you can read our page on the UK energy crisis.
According to the energy watchdog Ofgem there are a whopping 57 active energy suppliers across the UK.
How many UK energy suppliers are there?
Some of these, however, are subsidiaries of larger companies and groups. OVO Energy, most notably, owns a number of energy suppliers in the UK including Spark Energy, Boost and (its biggest and most recent acquisition) SSE. It is important to thoroughly compare energy suppliers.

What's the difference between energy suppliers in the UK?
In terms of the energy they provide, absolutely nothing. All the UK's suppliers distribute the same gas and electricity through the same networks of wires and pipes. But that doesn't mean that all suppliers in the UK are the same. The difference lies in a number of factors. Of course, pricing plays a vital part in setting one apart from the other. But there are also other considerations like customer service, and how well they respond to a crisis or loss of supply.
The "Big 6": Who are the Top 6 energy suppliers?
While there are 60 active suppliers in the UK, the lion's share of the energy market is provided by the "Big 6" energy suppliers. Between them, these 6 companies supply 70% of the electricity supply and 69% of the gas supply in Great Britain.
The "Big 6" energy suppliers are (in no particular order):
But, as any savvy consumer will tell you, bigger doesn't necessarily mean better.
It's understandable that some might consider one of the "Big 6" a safe bet. After all, with millions of customers and enormous revenues they're certainly well placed to provide outstanding service and good rates.
But really…
Who are the best energy suppliers in the UK?
One good thing about the vast number of energy suppliers in the UK today is that the increased competition can prove beneficial to consumers. There is a long list of energy suppliers in the UK. As suppliers scramble to engage new customers, they're all trying to out-perform one another by presenting attractive new tariffs for consumers.
This means that savvy customers can use comparison services (like us) to trawl through dozens of tariffs to help you find the best one for your needs. But while the right tariff is important, it's also important to choose the right supplier.
Who are the best energy suppliers in the UK? It really depends on your personal priority and what you value most in a supplier. Here, we'll look at which suppliers meet the most common criteria for a good supplier…
Who has the best customer service?
Good prices aren't the only thing we value in a supplier. We also want to know that they look after their customers, and that they can be relied on when you need them most.
Smaller energy companies often burst onto the market with offers and tariffs that are too good to miss. The trouble is that sometimes they go bust very quickly. Others do very well for a short time then disappear almost overnight. As such, many people gravitate towards the "Big 6" because they are perceived as more reliable. They may get bought out or subsumed by another supplier or group… but you don't have to worry about them going bust overnight.
However, according to consumer ratings in 2020, the "Big 6" providers were among the lowest rated for customer service. The highest rated were as follows:
Octopus Energy
Bulb
Ecotricity
Good Energy
OVO Energy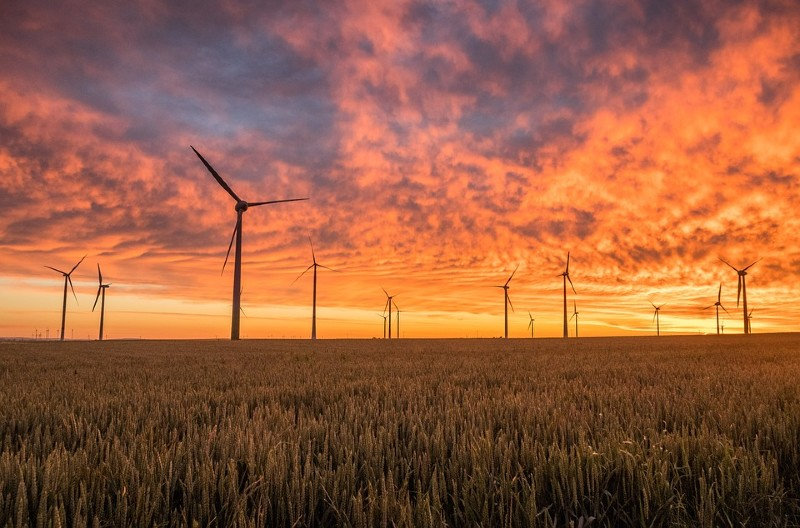 Who are the cheapest energy suppliers in the UK?
One supplier's energy is completely indistinguishable from other's. So, why pay more for it? When choosing an Energy Supplier, it's likely that low prices and great value for money are high priorities for you.
So, let's find out who the cheapest Energy Suppliers in the UK really are.
While costs may vary depending on your usage and the region where you live, these are the 5 providers with the cheapest tariffs on the market today:
Green Energy
Outfox The Market
So Energy
Octopus Energy
Robin Hood Energy
All of the above offer tariffs at costs significantly below the energy price cap of £1,126 per annum with savings of around £200-£300 pounds.
Who is the greenest supplier?
Consumers are growing increasingly conscious of the ecological impact of their choices on the planet we all share. As such, when choosing a supplier, they want to ensure that their energy mix is as renewable as possible. Fortunately, this is something that energy suppliers are growing increasingly conscious of, with many generating their own energy as well as supplying it. Scottish Power and SSE are two good examples of this, generating significant energy from their on and offshore wind farming infrastructures.
Our energy experts are here to help
Free service - Available Monday to Friday from 8.30 am until 5.30 pm
However, you may be surprised that even the efforts of the "Big 6" pale in comparison to these smaller companies that have a strong focus on renewable energy. All of the following offer 100% renewable electricity as well as carbon neutral or renewable gas:
Bulb
Green Energy
Ecotricity
Good Energy
Tonik Energy
Business energy: who is the best business electricity supplier?
Most energy suppliers offer not only domestic tariffs but special commercial tariffs for businesses. While the "Big 6" tend to dominate in the world of commercial electricity, there are still a number of smaller energy suppliers in the UK with commercial electricity tariffs.
Bulb, Corona Energy, Robin Hood Energy, So Energy and Ecotricity all have competitively priced tariffs targeted at business users. On balance, Bulb is probably the best business electricity supplier with a good combination of affordability, renewability and customer service.
Thinking of switching to a Energy Suppliers in the UK? We're here to help!
Are you thinking your Energy Supplier in the UK could be working harder for you? Let us help you with every aspect of your switch. Not only can we help you to find a new supplier and a new tariff, we manage every stage of your move end-to-end so that you can relax and focus on your great savings!
Call us today on 0330 054 0017. We're available from 8.30 am – 5.30 pm.
To read more on this topic, check out these guides:
To see more energy suppliers, check out our list below:
Available Monday to Friday from 8.30 am until 5.30 pm
FAQ
Who are the best Energy Suppliers in the UK?
It really depends what you're looking for in a supplier. After looking at wide range of suppliers for all shapes and sizes we recommend:
Outfox The Market for affordability
Octopus for customer service
Bulb for Green Energy
Who decides what Energy Suppliers in the UK can charge?
Like most private enterprises, Energy Suppliers have a regulatory body. Ofgem ensures that energy companies act ethically and charge reasonably. They place a cap on how much energy companies can charge per year. This is currently set at £1,127 for both fuels. 
How many UK Energy Suppliers are there?
There are currently 35 active Energy Suppliers across the UK. If you thought that the "Big 6" were your only option, you may well find a better deal among the many smaller providers out there.
Is it easy to change Energy Suppliers?
Absolutely! Especially since we can manage every aspect of your switch from end-to-end, as well as helping you find the perfect supplier for your needs. 
Updated on 24 Sep, 2021