Ebico in 2021: Prices, Reviews and Contact Details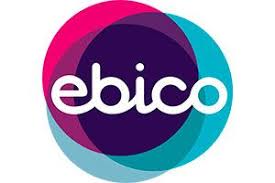 Looking to switch over to Ebico?
Let our experts advise you on the best offers on the market!
Monday to Friday – 8.30 am to 5.30 pm
Papernest disclaims that they are not in partnership with Ebico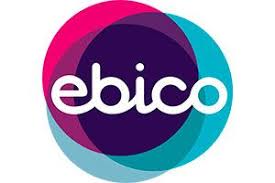 Looking to switch over to Ebico?
Let our experts advise you on the best offers on the market!
Monday to Friday – 8.30 am to 5.30 pm
Papernest disclaims that they are not in partnership with Ebico
From the familiarity of the "Big 6" to the smaller and lesser-known energy brands (which often have more favourable rates) and a slew of new green energy suppliers, we have more energy suppliers to choose from than ever before in the UK. Indeed, there are over 50 active energy suppliers within the UK market right now.However, the market is also in a constant state of flux, with companies merging, buying one another out and going out of business. This can make things complicated. As is the case with Ebico.
Last update: May 2021
Who are Ebico?
Ebico is more than just an energy supplier. It's a non-profit organisation dedicated to helping UK energy consumers escape fuel poverty. As well as supplying energy, Ebico offers a range of other products including boiler cover. They are also leading the charge to install smart meters in UK homes to allow energy consumers to budget more effectively and escape fuel poverty.
| Founded | 1998 |
| --- | --- |
| Client Email | customerservice@ebico-energy.org.uk |
| Client Number | 0800 028 6699 |
| Log in | Log into your Ebico account here |
| Number of clients | 60,000+ |
| Postal Address | Ebico Ltd, PO Box 354, Witney OX29 7WN |
Ebico do not supply their own energy. Their energy is supplied by lauded green energy supplier Robin Hood Energy. However, here's where things get complicated.
In September 2020 British Gas bought out Robin Hood, meaning that new customers cannot take advantage of Ebico's energy tariffs. However, both Ebico and Robin Hood energy have both given assurances that customers' energy supply will not be interrupted.
What's more, they have also assured that customers on fixed rate tariffs will continue to pay the same amount for their energy (or less) as they currently pay. However, their tariff's names may change. After these tariffs expire, customers will lapse to British Gas' standard variable rate.
This deal affects customers of other smaller energy brands to whom Robin Hood Energy also supplies gas and electricity including:
Angelic Energy
Beam Energy
CitizEn Energy
Fosse Energy
Great North Energy
The Leccy
RAM Energy
Southend Energy
White Rose Energy
Your Energy Sussex
You can read more about the takeover and how it affects customers here.
Our energy experts are here to help
Free service - Available Monday to Friday from 8.30 am until 5.30 pm
Who owns Ebico?
Ebico is a non-profit entity and doesn't have shareholders in the sense that traditional energy companies do. However, their energy supply was previously owned by Robin Hood energy and has now been taken over by British Gas.
How many customers does Ebico have?
Ebico Energy had in excess of 60,000 customers.
Ebico Tariffs
In order to prevent UK energy consumers from lapsing into fuel poverty, Ebico offered a broad range of tariffs in conjunction with Robin Hood Energy. These included green energy plans, fixed rate energy plans, variable plans and plans with zero standing charges for properties that spend much of the year empty.
As these rates are no longer available, there is no information on unit rates or monthly / annual costs. However, we list the available energy plans along with a brief description below:
Ebico Summer Saver 12m Fixed
Limited time offer, available to only 2,000 new customers
Fixed price for 12 months
New customers only
Online account management only
Fixed monthly Direct Debit only
£60 (£30 per fuel) early exit fee
Ebico Zero Green Fixed v5
Fixed price for 12 months
No standing charges
Green energy
No exit fees
Minimum annual bill value provisions
Ebico Prime 12 Fixed v4
Fixed price for 12 months
Further savings for Direct Debit payments
£60 (£30 per fuel) early exit fee
Ebico Prime 18 Fixed v2
Fixed price for 18 months
Further savings for customers who pay by Direct Debit
£45 (£22.5 per fuel) online account management discount
£60 (£30 per fuel) early exit fee
Ebico Prime 24 Fixed v5
24 months fixed price
Further savings for customers who pay by Direct Debit
£60 (£30 per fuel) early exit fee
Ebico Evergreen 12 Fixed v3
12 months fixed price
Further savings for customers who pay by Direct Debit
No early exit fees
Ebico Evergreen
Variable price
Further savings for customers who pay by Direct Debit
No early exit fees
Ebico Standard
Variable price
Further savings for customers who pay by Direct Debit
No early exit fees
Is Ebico cheap?
Ebico no longer advertises the cost of its tariffs. However, an independent consumer survey last year shows that Ebico's customers rated the brand 4 out of 5 stars in terms of value for money. Former Ebico customers will be relieved to learn that British Gas will honour the cost of the tariffs they had with Ebico.
Did Ebico do business energy tariffs?
Unfortunately, Ebico did not have business tariffs in their range of offerings. However, Robin Hood Energy did offer business energy solutions. Again, however, these are no longer available, and all business customers are currently in the process of transferral to equivalent tariffs with British Gas.
Needless to say, British Gas is equipped to handle all energy supply needs for businesses. From microbusinesses to enterprise-level companies, they have a broad range of energy tariffs for business customers. Rates are not advertised. They are negotiated on a customer by customer basis. Your rates will depend on the size of your business, your location and your peak energy load hours.
Ebico Fuel Mix: Are they a green supplier?
Of course, Ebico did not supply the energy. Robin Hood did. And they were a green energy supplier. As of March 2019, Robin Hood Energy offered 100% renewable electricity. Prior to this, however, their energy mix was not 100% renewable. Below, we'll break down Robin Hood energy's previous fuel mix and compare it to the UK average.
| Energy Fuel | % of Overall Fuel Mix | UK Average |
| --- | --- | --- |
| Coal | 0.6% | 5.2% |
| Natural Gas | 3.8% | 41.4% |
| Nuclear | 1.1% | 18.7% |
| Renewables | 94.3% | 32.8% |
| Other | 0.2% | 1.9% |
Now that British Gas have taken over the supplies of Ebico / Robin Hood Energy customers, they may be relieved to know that they can still get renewable energy. Although its energy fuel mix is not yet 100% renewable, British Gas does offer 100% renewable energy tariffs. If your fixed rate tariff is about to expire or you are on a variable rate tariff, you may want to look into British Gas' 100% renewable energy tariffs.
Are Ebico any good? What their customers say
It seems a great shame that Ebico's energy customers are now serviced by British Gas. Because while the latter's customer service record is something of a mixed bag, Ebico enjoyed positive customer sentiment prior to the British Gas buyout of Robin Hood Energy. An independent survey revealed that Ebico's customers rated the energy brand:
4 stars for customer service
4 stars for value for money
5 stars for bill accuracy
4 stars for bill clarity
4 stars for digital tools
A thoroughly respectable score and a decent overview of customer sentiment. However, let's see if we can get a more detailed overview of how customers felt about Ebico by looking at some customer reviews.
Ebico customer reviews
Ebico's Trustpilot page is in something of a state of imbalance at the moment. As is often the case when there is a handover to another energy company, there are teething problems and some customers feel as though they have "slipped through the net". As such, a lot of the most recent Trustpilot reviews are negative.
They currently have an overall customer score of 3.6 out of 5 which puts them at the top end of "Average", verging on "Great".
At the time of writing, Ebico has 2,028 customer reviews. Of these:
1,146 (57%) were "Excellent"
409 (20%) were "Great"
121 (6%) were "Average"
80 (4%) were "Poor"
272 (13%) were "Bad"
While Ebico has seen a deluge of negative reviews lately, 77% of reviewers nonetheless consider them either "Great" or "Excellent". Over 4 times more than those who considered them "Bad".
A number of recent positive reviews have been left by customers expressing that they miss the brand now that they are with British Gas. One former customer remarks "I hope they will start to supply energy again and if they do I will be one of the first in the queue to sign up.".
Other positive reviews cite good value for money, helpful staff, quick and easy issue resolution, and smooth switching.
Negative reviews, on the other hand, focused on issues with the changeover to British Gas, including loss of credit on prepayment meters, failure to recompense for an overestimated bill, slow refunds and issue resolution, and long wait times to speak to a customer service agent. More than one review mentions being cut off in the middle of a conversation.
Do Ebico offer smart meters? Are they 1st or 2nd generation?
Yes. Smart meters are an integral part of Ebico's mission to help energy consumers to take control of their energy supply and lift themselves out of fuel poverty. Ebico offer smart credit meters and prepayment meters to energy consumers via Robin Hood Energy. At present, British Gas have taken over the task of supplying smart meters to new customers and now exclusively uses 2nd generation SMETS 2 smart meters.
If you had one of these meters prior to the buyout, it will still be fully functional.
How to contact Ebico
Although British Gas are in the process of taking over Ebico's customer accounts, you can still contact them to ask questions about the switch, make general comments and suggestions or make a complaint. You can call Ebico over the phone on 0800 028 6699. Alternatively, you can email customerservice@ebico-energy.org.uk.
Former Ebico or Robin Hood Energy customer? Not sure what to do? We're here to help!
It's always confusing and distressing when your energy supplier changes hands for reasons that are outside of your control. You may worry that your energy bills will rise rapidly or that you won't get the renewable energy mix that you used to. But former Ebico customers (and customers of all Robin Hood's energy brands) can breathe a sigh of relief. Because we're here to help!
Would you like to know more about energy suppliers in the UK? Great! Here are some related articles:
Available Monday to Friday from 8.30 am until 5.30 pm
Updated on 23 Jul, 2021