Comparing energy suppliers: Which suppliers have the best energy deals?
We compare the market to find you the perfect deal
We study all energy suppliers daily to identify the best deals custom-fitted to your needs. You just have to take your pick.
Monday to Friday – 8.30 am to 5.30 pm
Switch Plan is rated 4.0/5 on Trustpilot
Ad
We compare the market to find you the perfect deal
We study all energy suppliers daily to identify the best deals custom-fitted to your needs. You just have to take your pick.
Monday to Friday – 8.30 am to 5.30 pm
Switch Plan is rated 4.0/5 on Trustpilot
Ad
As you may have heard on the news, the UK energy market is currently under an immense amount of stress as a result of a global gas shortage, driving up costs and putting several energy suppliers out of business. To learn more about this and stay updated you can read our page on the UK energy crisis or you can reach out directly to our energy experts at 0330 818 6223.
Although the UK energy market might seem like a game, don't let it play you. According to Ofgem, there are currently around 60 active energy suppliers in the UK. That is a lot, and to make matters more complicated, each of these companies offers something slightly different. This can make comparing tariffs and finding the right deal for your home a real challenge. However, constantly comparing energy suppliers will save you money. How? Read our article to find out.
Last update: June 2022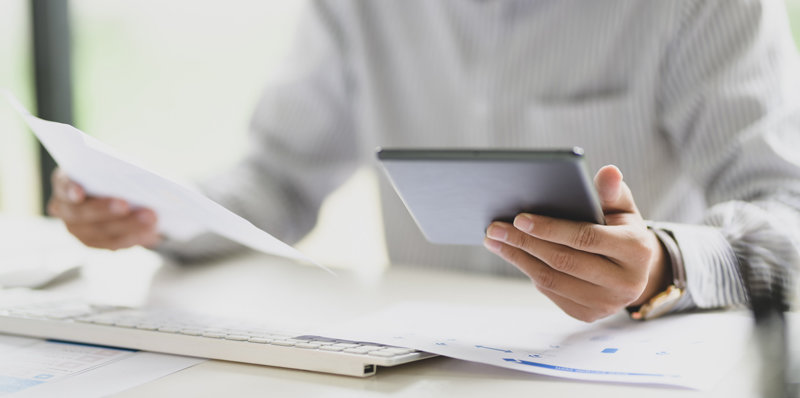 Often, the easiest way to compare energy suppliers is to use an impartial price comparison site. This will help you find the cheapest deal and compare the features of the various offers available. You can also use our comparison service at Switch Plan to find the best tariff for your needs.You just have to give us a call!
How to compare energy suppliers
Although there are around 60 energy providers in the UK, some are a lot larger and more established than others. Six of these companies are significantly bigger than the others. They're known as the 'Big Six' and have a combined market share of around 70%. This means that the majority of households in the UK will get their gas and electricity from a 'Big Six' brand.
Need help comparing energy suppliers? Well, at Switch Plan, thats out speciality! Just give our experts a call at the number above and we can compare and search the market for you.
| Big Six Energy Providers | Logo | Share of Energy Market |
| --- | --- | --- |
| British Gas | | 19% |
| EDF Energy | | 11% |
| E.ON Energy | | 12% |
| nPower | | 7% |
| Scottish Power | | 9% |
| SSE | | 12% |
In January 2020, a smaller supplier called Ovo Energy acquired SSE. This made Ovo Energy one of the Big Six energy companies with a customer base of around 5 million. In fact, Ovo Energy is now one of the largest UK energy providers, second-only to British Gas which supplies around 7 million homes across the country. For the time being, Ovo Energy plans to keep the SSE brand. So SSE customers shouldn't notice much of a change to their service.
Other smaller suppliers with a significant market share include:
Bulb – 5.7%
Octopus Energy – 4.9%
Shell Energy – 2.9%
Utilita – 2.6%
Utility Warehouse – 1.9%
Avro Energy – 1.4%
Green Network Energy – 1.2%
If you want to compare tariffs from all of these energy providers, we can help. Our Switch Plan can help you compare features, prices and extras quickly and easily. Give us a call to find out more on 0330 818 6223.
What criteria should I compare an energy supplier by?
Price
For a lot of people, price will be one of the most important considerations when comparing energy suppliers. No one wants to pay more than they need to for their gas and electricity, so affordability will probably key when it comes to choosing your supplier.
However, it's important to remember that the most affordable tariff, or the cheapest energy supplier, won't necessarily be the one best suited to your needs. For example, if you need a flexible deal, signing up for a 2-year fixed rate contract will probably cost you more in the long run. In some cases, it's worth paying more for a better service, or for a tariff, that better suits your requirements.
Contractual conditions
It's always important to check the length of the contracts energy suppliers offer. In some cases, you'll be able to break your contract whenever you want. However, in other cases, you'll have to commit to 12 months or even 24 months.
In general, the benefit of a long contract is a more affordable rate. Energy suppliers tend to give the best deals to customers who commit for a longer period of time. While this can be great for those who want to know how much they're going to pay every month, it's less convenient for customers planning on moving house.
Customer service
Good customer service can make all of your dealings with your energy supplier more pleasant and more productive. As it's hard to compare customer service on comparison sites, you should take a look at online reviews to find out what existing customers think of their suppliers.
Another good way to see if a company offers good customer service is to check their social media. If they respond quickly to queries, comments and complaints, they're likely to take pride in the service they provide their customers.
How they generate energy
More and more energy companies are offering green tariffs and renewable energy deals. Even the Big Six now have a range of 100% renewable energy deals. If you want to reduce your carbon footprint, checking how each supplier generates their energy should help you make up your mind.
All energy suppliers that offer green deals have to publish their fuel mix. This makes it easy to find out exactly where your energy will come from.
Smart meters
A Smart meter can help you reduce your energy consumption and therefore minimise your annual energy bills. Smart meters also help suppliers work out exactly when we use our energy. This information can help create a smarter, more efficient grid and reduce the UK's overall energy consumption.
Not all suppliers currently offer smart meters. If a smart meter is important to you, check whether or not your chosen supplier offers the device before you sign on the dotted line.
Special offers
Most energy suppliers offer occasional special offers. These can make your energy tariff a lot more affordable. If you're thinking of switching energy supplier, keep your eyes peeled for any special deals on offer.
Available Monday to Friday from 8.30 am until 5.30 pm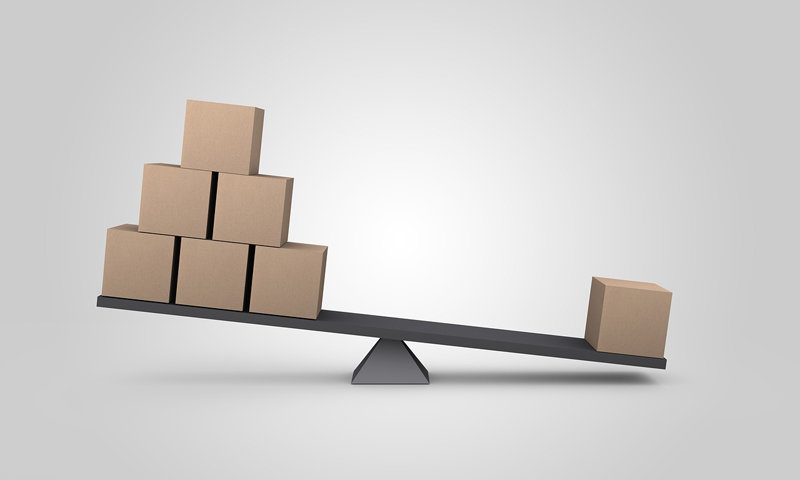 How do I choose an energy plan?
Even when you know which criteria are most important to you, it can be difficult to compare energy suppliers and choose an energy plan. Again, impartial price comparison sites are probably the best place to start, as these allow you to quickly and easily see which suppliers offer which deals.
Different energy deals suit different people. You'll need to think about your circumstances, your requirements and your personal preferences when choosing a deal.
How to compare energy suppliers if you want a cheap deal
If price is your most important criteria, you might want to consider a 'fixed' or 'capped' tariff. These tariffs usually require you to sign a contract for at least twelve months but often offer the lowest prices.
If you sign up for a 'fixed' tariff, the amount you pay for each unit of energy won't change until your contract ends. This means that you'll only pay more for your deal if you use more energy.
A 'capped' tariff puts a limit on the amount your provider can charge you for each unit of energy. This means that, while the amount you pay may vary slightly, it will never go above a certain amount.
Both 'fixed' and 'capped' tariffs can make it easier to budget. This means they're good for people who want to keep a close eye on their finances and know exactly how much they're paying every month.
Which tariff to choose if you're planning on moving house?
You should only sign a 12 or 24-month contract if you're planning on staying in your home for the duration of the deal. Breaking the contract can result in extra charges and make your energy more expensive.
If you are planning on moving house, or if you just don't know how long you'll be in your current home, a 'standard' or 'variable' rate might suit you better. These types of deals generally don't tie you into a contract. This means you'll be able to change energy supplier and get a better deal whenever you want.
Choosing a green energy tariff
Green energy tariffs are becoming increasingly popular in the UK. These tariffs work by putting the same amount of green energy into the grid as customers take out. If customers sign up for a 100% renewable energy tariff, all of the energy they draw from the national grid will be replaced with power generated from renewable sources. This type of tariff is ideal for customers who want to lower their carbon footprint and contribute to the UK's environmental goals.
Most of the Big Six energy companies now offer green energy tariffs. There are also a number of smaller suppliers that specialise in renewable energy deals and carbon neutral plans.
Alternative fuel plans
As well as standard tariffs, a lot of energy suppliers offer specialist deals and alternative plans. If you use most of your energy at night or require specific features, one of these tariffs might suit you better.
Economy 7
Economy 7 is a tariff available from most major suppliers. The main feature of an Economy 7 tariff is that it offers cheaper electricity prices for seven hours at night. If you have a storage heater, run your appliances at night or otherwise consume most of your energy between midnight and 7am, this tariff could suit you perfectly.
The downside of Economy 7 is that daytime electricity prices are considerably higher than they are for other deals. So if you use most of your energy during the day, this tariff could end up costing you more.
Economy 10
Economy 10 is very similar to Economy 7, but you have 10 hours of cheap electricity instead of 7. As you have longer to use your cheap energy, Economy 10 prices are generally a little higher than Economy 7.
Dual fuel
A lot suppliers offer dual fuel deals. This means you'll get your gas and electricity from the same energy company and will receive one monthly or quarterly bill. Dual fuel customers often have access to special rates, potentially making it a money saving option.
What's more, dealing with one bill, rather than two, can make life a lot easier. The downside of a dual fuel tariff is that it prevents you from shopping around for the best individual deals, so you may end up paying slightly more overall.
Boiler cover
Boiler cover is a specific type of insurance that covers the cost of repairing or replacing a boiler in case of a fault. A number of energy companies now offer boiler cover. You don't have to get your boiler cover from your energy supplier, although it can help to simplify your bills and keep admin easy.
Our energy experts are here to help
Free service - Available Monday to Friday from 8.30 am until 5.30 pm
What tariff can you choose if you have a prepayment meter?
Customers on prepayment tariffs pay for their energy before they use it. If you have a prepayment meter, you'll be restricted to prepayment tariffs. These are generally more expensive than other options and there are fewer deals to choose from. If you can, consider switching to a fixed or capped deal to save money and improve your options.
If you think you could save money by switching to a different supplier, our Switch Plan can help. Give us a call today to find out more on 0330 818 6223
What things should I care about when I choose my energy supplier?
As a customer, there are certain things you expect from your energy supplier and certain things that come as extras. All customers should expect affordable tariffs, accurate billing and good customer service as minimum. Comparing these criteria, and taking a look at any extras energy companies offer, should help you find the deal that's right for you.
If you care about the environment, compare energy suppliers to see how they generate their power. Some are significantly greener than others. Selecting a company that places an emphasis on renewable energy and green working practices will help you do your bit for the environment.
For a lot of customers, price is the most important factor when choosing an energy supplier. If this the main thing you care about, a straightforward price comparison should help you find the best deal.
Which is the best and worst energy supplier?
As different criteria are important to different customers, it's hard to compare energy suppliers and say which are the best and worst. Smaller energy companies often top the charts when it comes to customer satisfaction. Names like Octopus Energy, Bulb and Ovo generally offer excellent customer service and so score highly in customer surveys.
Lingering at the bottom of customer satisfaction tables, you'll often find names like Scottish Power, Spark Energy and Green Star Energy. Npower, British Gas and Shell Energy are also fairly low down on the list. Customers using these suppliers often find it difficult to resolve issues and also rate their suppliers poorly for value, digital tools and bill accuracy.
Want to know more on this topic? Check out these guides:
Available Monday to Friday from 8.30 am until 5.30 pm
FAQ
Which is the best energy supplier?
Octopus Energy comes out top in most customer satisfaction surveys. They score highly across the board and so are a popular choice for those looking for good customer service and good value for money.
How can you compare energy rates?
You can compare energy rates using an impartial price comparison site. Energy suppliers have to list their rates. This allows you to see exactly who offers what and where you can find the cheapest deal.
Should I go for fixed or variable energy?
When choosing an energy tariff, you'll often be asked if you want a fixed or variable deal. Fixed deals set the price you pay for your energy for a period of time. This can make it easier to budget and manage your finances.
Variable deals generally offer more flexible contracts. However, the price of your energy can fluctuate so this may not be the best option if you're trying to budget.
Who are the cheapest energy suppliers?
Currently, the cheapest variable rate is available from Outfox the Market. Avro offers the cheapest fixed rate tariff and Scottish Power is the cheapest of the Big Six.
Updated on 11 May, 2022