Shell Energy: prices, plans & reviews in 2020
Looking to switch over to a Shell Energy contract?
Let our experts advise you on the best offers on the market! Call us for free between 9am and 7pm, Monday to Friday.
papernest disclaims that they are not currently in partnership with Shell Energy
If you're currently thinking about switching to Shell Energy, finding out a little more about the supplier and their services could help you make up your mind. Here, we take a closer look at Shell Energy, its prices, plans and reviews to help you decide if this is the UK's energy supplier for you.
Last update: January 2021
COVID-19
More than ever, our team of experts remain on deck to help you make savings on your energy. We understand how deeply the lives of many are affected by these trying times and we want to support you the best we can. More on your energy supply during COVID-19 in our article.
| Shell Energy | |
| --- | --- |
| Founded | 2008 |
| Client Email | customer.service@shellenergy.co.uk |
| Client Number | 0330 094 5800 |
| Log in | Log into your Shell Energy account here |
| Number of clients | 700,000 |

Established in 2008, and with one of the most recognizable logos on the planet, Shell Energy is one of the biggest providers outside of the big six. Originally called First Utility, the company was bought by Shell in 2017 and rebranded the following year.
One of Shell's big selling points is that it offers 100% renewable energy to all of its customers. If you're looking for ways to lower your carbon footprint, this could make Shell a good choice for your home. As well as electricity, the supplier offers gas, broadband and smart home technology.
Who are Shell Energy?
The Shell Energy brand came about after Shell bought energy supplier First Utility in 2017. First Utility had been the largest provider of gas and electricity outside of the big six and already had a significant number of customers across the UK.
One of the greenest energy companies around, Shell offers all its customers 100% renewable electricity as standard. Customers also have access to Shell Go+, the supplier's reward scheme. This gives customers money off fuel, drinks and food at participating Shell petrol stations.
As well as gas and electricity, Shell Energy provides broadband and smart home technology. A number of their energy tariffs come with smart home features thrown in, and customers can increase the connectivity of their property by investing in further tech from the company.
Shell Energy Tariffs
Cost is always going to be an important consideration when switching energy supplier. Shell Energy offers a choice of fixed tariffs as well as a fully flexible option. Fixed deals are available for 15-37 months, giving you set energy prices for up to three years.
Taking a closer look at the tariffs on offer will help you decide if Shell Energy has the right deal for you.
Tariff
Fixed period
UK Features
Estimated cost
Extras
Go Further January 2022
15 months

-100% renewable Electricity




-Carbon Credits for Electricity and Gas




-Exclusive Rewards with Shell Go+




-Broadband discount available

£84 per month
Includes Carbon Neutral Home Energy
Energy September 2022

23 months

-100% renewable electricity
-Price rise protection until September 2022
-Exclusive rewards with Shell Go+
-Broadband discount available
£92 per month
Google Nest Hub and Nest Mini
Energy November 2023
37 months

-100% renewable electricity




-Price rise protection until

2023
-Exclusive rewards with Shell Go+
-Broadband discount available
£94 per month
Flexible 4
Fully flexible

-100% renewable electricity


-Exclusive rewards with Shell Go+
-Broadband discount available
£87 per month
The supplier's fixed tariffs offer good value for money when compared to other deals currently available. Its 37-month deal is one of the longest on the market, so if you want to fix your energy prices for as long as possible, this could be the tariff for you.
Shell Energy fuel mix
Shell Energy is one of the only suppliers to offer 100% renewable energy as standard. This ensures that every customer who signs up to a Shell Energy tariff will be doing their bit to increase the overall percentage of renewables in the National Grid.
Most of this renewable energy comes from wind and solar farms. The UK is a world leader when it comes to wind farms, and the number of turbines around the country is growing fast.
The table below shows how the Shell Energy fuel mix compares to the national average for UK suppliers.
Energy Source
Shell Energy
UK average
Coal
0%
3.9%
Natural gas

0%

39.4%
Nuclear
0%
16.6%
Renewables
100%
37.9%
Other
0%

2.

2%
What is the Shell Smart Export Guarantee?
The Shell Smart Export Guarantee allows customers with solar panels fitted to their homes to earn money back from the supplier. The tariff pays you for the export of energy from your home.
If you have solar panels installed on your home, any excess energy they generate will flow into the grid. Shell Energy will pay you for this energy, calculating exactly how much you generate by looking at your smart meter. The amount you'll earn from the tariff will depend on the size of your solar panels, the amount of sunshine they receive and how much energy your household uses. Some customers could see considerable returns from the scheme.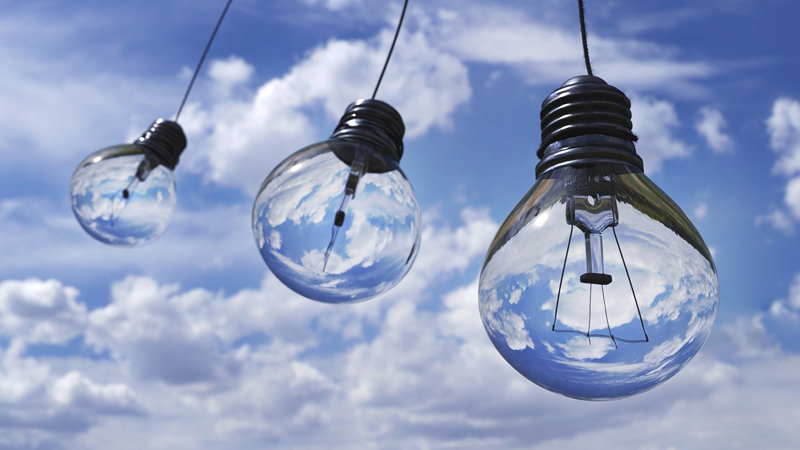 Shell Energy customer reviews
Shell Energy is still a relatively young company. However, as it inherited around 700,000 customers when it bought First Utility, there are already a good number of reviews available for the brand.
Reviews for Shell Energy are fairly mixed. While customers on the whole are pleased with its bill accuracy, they seem less impressed with the supplier's customer service, complaints handling and digital tools. Shell Energy also seems pretty average when it comes to value for money and bill clarity.
Impartial online reviews of Shell Energy include:
"They are difficult to deal with if you have a problem."
"There were too many departments rather than one person dealing with my complaint. It took five months to get a resolution."
However, the brand does seem to be addressing some of these issues. Shell Energy has recently launched its own app and the brand is now recommended by Good Housekeeping.
Before you switch to Shell Energy, make sure you read the most up to date reviews available. If you have time, you could also check their social media profiles to see how they interact with customers and resolve issues.
Pros of Shell Energy

Good value fixed tariffs
100% renewable electricity as standard
Smart home technology features available
Affordable long-term tariffs

Cons of Shell Energy

Average customer service
Poor complaints handling
Limited digital tools
FAQs
What is Shell New Energies?
Shell's New Energies project is part of the company's drive to provide low carbon power for homes and businesses across the UK. The project has seen Shell Energy invest in a large number of renewable energy installations, including wind and solar farms.
New Energies also has a focus on ending fuel poverty around the world. Currently, around two billion people live without access to reliable sources of energy. To help bring an end to this fuel poverty, Shell is investing in projects that will provide clean, renewable energy to communities in some of the world's poorest places.
‍♂️ Is Shell Energy First Utility?
Shell Energy bought First Utility in 2017. Following its acquisition of the brand, Shell Energy took on First Utility's 700,000 customers. In late 2019, Shell Energy announced that it was going to buy Green Star Energy. This could bring the total number of Shell Energy customers close to one million.
Does Shell Energy offer smart meters?
Yes, Shell Energy does offer its customers smart meters. Smart meters automatically send meter readings to the supplier, this means you don't have to worry about taking manual meter readings to keep your bill on track.
Another benefit of smart meters is that they help you monitor your energy usage. Reducing this usage will help to lower your carbon footprint and save you money on your monthly energy bill.
☎️ How to contact Shell Energy?
There are a number of ways to contact Shell Energy. You can send an email to customer.service@shellenergy.co.uk or call +44 330 094 5800. Alternatively, use the chatbot on the Shell Energy website or get in touch via their social media channels