Scottish Power Reviews – How good is their customer service?
Looking to switch over to Scottish Power?
Let our experts advise you on the best offers on the market!
Monday to Friday – 8.30 am to 5.30 pm
Looking to switch over to Scottish Power?
Let our experts advise you on the best offers on the market!
Monday to Friday – 8.30 am to 5.30 pm
Reviews are more than just word of mouth. They are real recommendations that come from actual experiences. With respect to the UK energy market, they can be more valuable than the energy bills themselves. Why? Because we will discuss how Scottish Power answers to their customer's complaints and how they troubleshoot problems when they arise. Unfortunately in recent times Scottish Power's customer feedback has started moving to the lower end of the class. A reality which is counter balanced by the greenness and reliability of their product.
Last updated: September 2021
At Switch Plan, we aim to provide a helpful and a reputable service to our customers, so it's hard not to expect the same from the UK's dozens of energy suppliers. After all, millions of UK residents rely on energy suppliers everyday. Therefore, allow yourself to dive deep into this article and inform yourself about the ins and outs of one specific supplier: the large and mighty Scottish Power
Interestingly, ScottishPower is both a generator and supplier of power, and went on in the years that allowed their commencement to buy Southern Water to expand their portfolio further into water provision. You can learn more about Scottish Power reviews below.
Scottish Power is now owned by a Spanish multinational energy giant Iberdrola, although their head offices still remain in Glasgow, Scotland. They also were recently appointed as a Supplier of Last Resort (SoLR) when Extra Energy went into administration in late 2018, which lead to them taking on a further 108,000 customers.Below, we'll uncover all things ScottishPower. From customer feedback to issue resolution and reputation, we'll walk you through it all.
What's ScottishPower's customer score?
As of the Which? Energy Survey in October 2020, Scottish Power, unfortunately, came in at the low end of the scale customer feedback-wise. Of the 8,000 UK energy consumers surveyed, 389 of these were ScottishPower customers who, overall it seems, were not very happy with their customer experiences over the last year. With a customer score of 51%, ScottishPower has the lowest rank of all of the 'traditional' UK energy companies, as well as coming in the lowest of the big six – marginally ahead of newcomer Together Energy, and in a joint position with Spark Energy – who after a very hard few years, was acquired by Ovo Energy in 2018.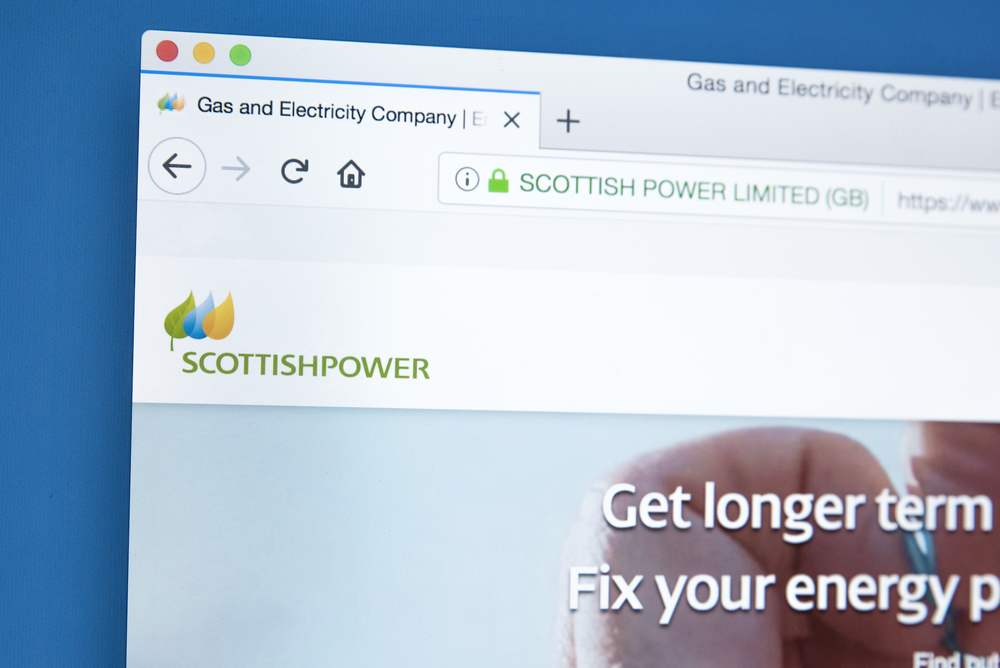 What do customers say about them?
The results from the Which? Survey suggest that customers are generally unsatisfied with Scottish Power, with comments including: 'They don't listen. Don't do as they promise, don't give the compensation they promise, and do not communicate within their own organisation' and 'It's not worth the money I pay'.
Scottish Power came in position 33 of 35 of the energy providers discussed in the survey, joint with Spark Energy. On the individual elements of bill accuracy, bill clarity, customer service, complaints handling, digital tools and value for money, they scored a 2 out of 5-star rating in every category. To compare, UK energy leaders British Gas were awarded between 2 and 4 stars for each category, and Octopus Energy topped the charts with 4 to 5 stars in each.
Finally, a glance at their TrustPilot page shows consistently a lack of customer satisfaction amongst subscribers of all spectrum of Scottish Power tariffs. With a 1.1 rating out of a possible 5 ('Bad'), the reviews for ScottishPower are 96% Bad, 1% Excellent, <1% Great, <1% Average and 1% Poor from their 6,200+ reviews.ScottishPower customer service and response timesFor ScottishPower customers in need of some support, they have a range of options to get in touch with them.
Customers are able to:
Their customer services call centres are open weekdays 8:30 am to 7:00 pm and 8:30 to 1:00 pm on Saturdays.
Our energy experts are here to help
Free service - Available Monday to Friday from 8.30 am until 5.30 pm
ScottishPower response times
Interestingly, independent tests by Which? Showed that ScottishPower would leave customers waiting for an average of 2 minutes and 28 seconds before they were able to speak to a human when calling their customer care centre. In their tests, Which? called each supplier 12 times at different times of the day, so this is a fairly accurate reflection of their response times across the board.However, of the 35 energy suppliers tested, ScottishPower came in sixth place on the list for their response times, beating other big six contenders SSE, Npower and British Gas considerably, who came in at 9:55, 21:41, and 23:32 respectively.
Have they won awards for their customer service?As you can probably imagine based on their customer feedback so far, ScottishPower is yet to win any awards for their customer service.
They do, however, run their own awards bi-annually to recognise their employees and suppliers for their dedication and hard work. Furthermore, the ScottishPower foundation is their charity that supports charitable work throughout the UK. In 2021 as part of their annual awards, fourteen charities will be competing for a prize of up to £5,000, as ScottishPower celebrate the work of small businesses in local communities throughout the UK. Last year, the foundation awarded £1.2m to 21 charities to support with delivering sustainability projects across the UK.
ScottishPower complaints and issue resolution
Scottish Power has a 3-stage approach to complaints and issue resolution. This is outlined below:
The customer needs to contact ScottishPower
Your case will either be resolved quickly by the customer service advisor, or passed on to a specialist complaint handler for more difficult cases that need investigation
If the complaint remains unresolved, or isn't resolved to your satisfaction, you can escalate your complaint to their customer services director.
ScottishPower customer complaints
If you have a complaint with ScottishPower, your first port of call is to get in contact with their customer services team. ScottishPower encourages their customers to do so by live chat or by phone, which are both available between 8:30 am and 7:00 pm on weekdays, and from 8:30 am to 1 pm on Saturdays.Although they aim to resolve all complaints by the next working day, customer complaints may also be escalated to a specialist complaints handler, who will have up to 8 weeks to thoroughly investigate the issue and create an outcome or resolution.Issue resolutionFrom 1st October 2019 to 30th September 2020, ScottishPower reported 284,849 customer complaints, which was down around 20% from the previous twelve-month period. Of the total, 138,033 were resolved by the end of the next working day.
For more complex issues or those that need investigating further, cases are allocated to a specialist complaint handler who will be in regular contact, and who aim to resolve the case within 8 weeks.If this doesn't happen, or your complaint isn't resolved to your satisfaction, you can either:

Escalate your complaint to their customer services director
Or contact the Energy Ombudsman service to review your case.
Scottish Power commit to the following potential outcomes, as a result of any customer complaints to them:

Apologise for the issue, and the fact that customers have had to get in touch to have their query resolved
To resolve the issue and, where possible, explain what went wrong and what they're doing to fix this in the future
To consider a goodwill payment if appropriate, to make sure that customers aren't out of pocket as a result of the complaint.
Scottish Power also says that they take sales-related complaints too, to make sure that any contact with their energy advisors or sales agents are fair and honest in their approach. For complaints along these lines (not to do necessarily with the energy supplied or other service received), they commit to conducting internal reviews and thorough investigations, before taking any necessary actions to ensure that it's not repeated.
ScottishPower in the news
As one of the longest-established and bigger names in UK energy provision, ScottishPower has had their fair share of news along the way. Some of the latest news about them includes price hikes, poor customer feedback and a commitment to a new underwater super-highway.Their latest piece of news coverage talks about their ambitious underwater super-highway plans. Teaming up with SSE and National Grid, the three energy giants plan to develop a super-highway with a 4GW capacity called The Eastern Link. The multi-billion pound plan means that cables will run from Peterhead and Torness in Scotland, increasing the UK's capacity for renewable energy, with works expected to start in 2024.
Earlier in the year, they also rolled out a range of initiatives for their small business customers – around 2,000 of them – including an energy-saving toolkit, smart meter programme and a range of payment support options to help the small businesses navigate through the uncertain coronavirus pandemic.

ScottishPower
Founded
1990
Client Email
Not available
Client Number
0800 027 0072
Log in
Log into your ScottishPower account here
Number of clients
5,000,000+
Postal Address
ScottishPower, Customer Services, Freepost SCO5388, 320 S Vincent Street, Glasgow, G2 5AD.
To dive deeper into what makes Scottish Power value, visit our other dedicated pages:
FAQ
Who owns ScottishPower?
ScottishPower is owned by Iberdrola who is a Spanish multinational electric utility company, and has been since 28 November 2006, when Iberdrola started an £11.6 billion takeover. Iberdrola has over 170 years of experience in energy and today is one of the largest electric utility suppliers in the world, supplying electricity to around 100 million people.
Is ScottishPower reliable?
As generators and suppliers of energy, ScottishPower is a relatively reliable energy supplier. However, the main issue of theirs seems to lie with their customer service, billing and use of technology, which has lead to a lot of very poor customer feedback for the Glasgow-based supplier. 
Is it easy to switch to ScottishPower?
Yes! With Switch-plan, you can give us a call that will take ten minutes or less, and share some information about your household. Then, we'll find the best tariff for you and your household, and take care of the switchover process for you. To get started with your switch to ScottishPower, give us a ring on 03300540017
Does ScottishPower have good reviews?
Overall, ScottishPower doesn't have great customer reviews. Their Trustpilot is poor, with 25% of their reviews as 'Bad', and an overall score of 3.6 out of a possible 5 stars. 
Updated on 1 Sep, 2021