Our overview of Octopus Energy's Customer Reviews and Services in 2022
Looking to switch over to Octopus Energy?
Let our experts advise you on the best offers on the market!
Monday to Friday – 8.30 am to 5.30 pm
Switch Plan disclaims that they are not in partnership with Octopus Energy
Ad
Looking to switch over to Octopus Energy?
Let our experts advise you on the best offers on the market!
Monday to Friday – 8.30 am to 5.30 pm
Switch Plan disclaims that they are not in partnership with Octopus Energy
Ad
Octopus Energy is a new energy company without years of customers and reputation built up behind it. They seem to be offering good deals but how can you be sure they are as good as they say they are? Octopus Energy reviews, that's how. Here, we will dive into all the talk about Octopus energy
Last updated: April 2022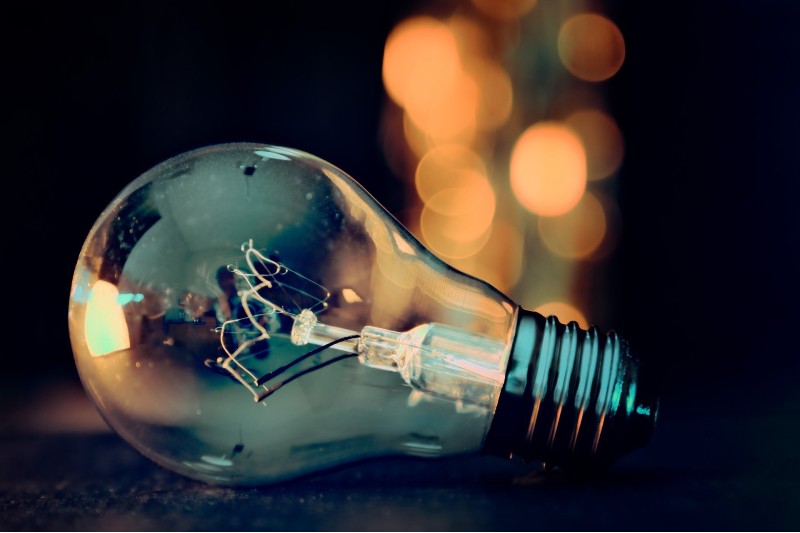 Octopus Energy reviews online provide a valuable snapshot of their prices, value, customer service and more. Below we give you a closer look at Octopus Energy reviews, finding out what they do well and what not so well. But let's start with a bit more information about who Octopus Energy are and where they came from.
With so many energy companies out there competing for your custom, it can be hard to know what is true and what is not. There are so many different tariffs, so many promises about green energy and fixed rate deals that it can be confusing. So how can you tell if the company or tariff you have chosen is any good? That's where reviews come in.
And, not to mention, if you are not feeling Octopus energy after reading the energy reviews, then contact us at the number on the top of the screen! Our experts will be able to help you find the best supplier for your needs.
There are many reasons why you might opt to switch energy suppliers. The most popular reason is to save money of course, but when it comes to Octopus Energy the green nature of the energy they supply could be the main selling point. With the climate emergency driving ever-more worrying headlines, thousands of people are looking for an energy supplier that can provide gas and electricity without damaging the wider environment. In the case of Octopus Energy, the electricity they supply is green but the gas isn't, although they do operate carbon offsetting. Read more about Octopus Energy reviews below.
About Octopus Energy
Octopus Energy entered the UK energy market in 2016 and aimed to use technology to provide energy in a smarter and more efficient way. Their stated aim was to keep customers happy and prices low – all of which sounded like good news.
All of their tariffs offer 100% renewable electricity as standard with an option to offset any gas that you use, making it one of the more sustainable options on the market. They also promise no exit fees so you can switch as and when you want. Plus, there was a price commitment and personalised service to enjoy.
If you want to get in touch with Octopus Energy, all phones and emails are answered by UK-based energy specialists and call waiting times are around a minute. When you consider that it takes Scottish Power about 20 minutes to answer their phones on average, this is not a bad effort at all.
If you are an Octopus Energy customer, you will get access to an online account which lets you edit your Direct debit options, input meter readings and book a smart meter installation amongst other things.
Is Octopus Energy's customer service any good?
Customer service is one of the most important parts of any energy company's reputation. It is here that many good and bad reviews are forged. Get it right and you can keep customers very happy. Get it wrong and you risk their wrath.
Octopus Energy seems to be getting it right, with customers singing their praises for their speedy and efficient customer service. They boast about putting customers first and providing a personalised service with no long waiting times and it seems they deliver on their promise.
Our energy experts are here to help
Free service - Available Monday to Friday from 8.30 am until 5.30 pm
An undercover investigation by Which? into response time for energy companies found that Octopus Energy took just one day, three hours and 21 minutes to respond to emails.
A study by Citizens Advice found that they took just one minute to answer the phone. Although the Which? survey found that that is was closer to two and half minutes. The discrepancy in times is due to how the times were assessed and measured. Either way, this is not a bad score and much better than most other energy companies.
What do customers say about them?
According to the Which? survey into the 35 major energy companies in the UK, Octopus Energy is top of the pile. The study was based on a survey of nearly 8,000 members of the public, which is the largest independent study of energy companies.
Octopus Energy scored:
83% overall
Five stars for customer service, bill accuracy and complaint handling
Four stars for digital tools, bill clarity and value for money
It was one of only two companies to score the maximum five stars on complaints handling, which is very impressive for such a young company. It also had the highest proportion of customers rating its services and bill clarity as excellent.
In total, more than 90% of all customers rated it as either good or excellent on all measures.
According to the other main online review site Trustpilot, Octopus Energy scored a very impressive 92% from more than 32,000 reviews. It was rated as excellent and users consistently praise its user-friendly and transparent information. Its prompt customer service was another positive.
Is Octopus Energy good value?
Octopus Energy claims it can save its customers £222 on average compared to tariffs available with the Big Six. While this is just an average figure and the actual amount you could save depends on your usage, location and other factors, it is true that they offer some of the lowest rate kWh on the market.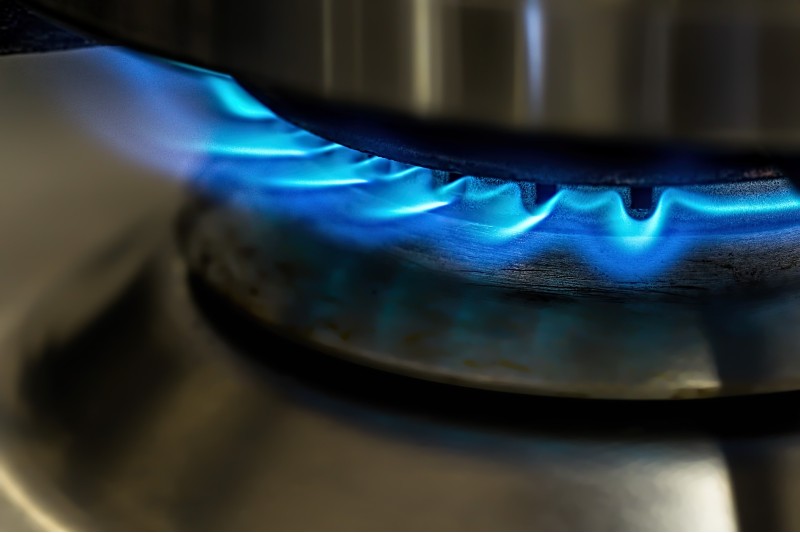 At 11.7p per kWh of electricity and 2.3p per kWh of gas, these were hard to beat for any supplier. Of the other supplies, only Bulb was able to better these rates but they had higher standing charges, at almost 4p more per day for gas.
They have no exit fees so if you do decide to leave at any point it won't cost you a penny, which is a sign of their confidence that they are doing something right. Plus, if you recommend someone who joins then you get a £50 reward.
Have they won awards for customer service?
Octopus Energy has won awards for customer service. They have also been voted the Best Company to Work for at the 2019 UK Employee Experience Awards, proving that it is not just their staff that they value.
In addition, at the 2019 British Renewable Energy Awards, Octopus picked up a prize for being the company that has done most to advance UK renewables. It's achievements like this that show how it has gone from start up to 1.5 million customers since launching in 2016.
Do they listen to their customers?
The company is determined to make all of its customers happy. That's why they have given boss Greg Jackson's email address out to every one of its customers. OK, so it might be a cute gimmick but at least it shows the right intent. Namely, that their customers are important to them.
Jackson apparently stays up late to answer every one of the emails he gets but says he comes away feeling happy if his customers are satisfied. Speaking about what makes Octopus Energy different, Jackson said: 'We have a clear strategy which is that we want to make energy more transparent with more affordable prices as we move to the green energy transition.
He added: 'Most energy companies have a loss making deal in year one and then hike you on to a profitable deal in year two but we try and have good value all the time. Customers shouldn't have to agonise over which energy company and which deal they are going to get. It should always be good value'.
He saw that the reputation of the Big Six suffered because they didn't listen to their customers and decided that Octopus was going to be different. Too many of the major players want people to forget about their supplier, slipping on to the standard variable tariff and paying more. But Octopus wants their customers to always know what is going on with their pricing plan and get the best value energy possible.
Is Octopus energy reliable?
With 83% on Which? and 92% on Trustpilot, it is fair to say that Octopus Energy is one of the most reliable energy companies on the market. Keep reading on about Octopus Energy reviews to find out more about why they are deemed so reliable.
Issue resolution
According to the Which? survey, Octopus Energy gets very few complaints. In the first six months of 2019 it received just two complaints per 1000 customers, which is a very small amount. However, one downside is that they were not the fastest in resolving these issues. Only just under half of all complaints were resolved the same or next working day. Some other energy companies were able to solve around 80% in that time.
According to Octopus Energy's own figures, the last quarter of 2018 saw them receive 1124 complaints, of which a total of 1022 were resolved. Around 40% of these were solved by the end of the next working day with the remainder being resolved within eight weeks.
However, as Octopus Energy's customer base has grown so rapidly, so have the number of complaints. After receiving just 1124 in a whole quarter in 2018, the numbers increased dramatically in 2019 to 4559 per 100,000 for the third quarter. But when your customer base grows from around 60,000 to over a million in one year, this is not surprising. It will be very interesting to see if they are able to keep up their high levels of customer service if the numbers continue to grow at the same rate.
Response time
As mentioned above, the response times were very good across the board. Octopus responded to all emails within a day and a half and answered calls within two and a half minutes (around a minute for the Citizens Advice survey). These are all very impressive times, but again, it will be difficult to maintain this if customer numbers grow quickly again this year.
Business Energy reviews
Octopus Energy also offers business tariffs for small, medium and large businesses and because they do not have a separate business customer service team, all clients receive the same excellent customer service.
So, it is no surprise that they receive equally glowing reviews from their business customers. All business tariffs are also 100% green and competitively priced, so there is the combination of good value and guilt free energy that customers seem to love.
Octopus Energy in the news
Having grown from a small and unknown energy supplier in 2016-17 with around 60,000 customers, Octopus now boasts around 1.5 million. This makes it the fastest growing energy company in British history, so it is not surprising that it often makes the news.
The fact that it came top of the Which? survey for energy companies also made headlines and encouraged more people to switch.
Available Monday to Friday from 8.30 am until 5.30 pm
FAQ
hat do customers say about them?
With 83% on Which? and 92% on Trustpilot, it is fair to say that Octopus Energy is one of the most highly rated energy companies on the market right now. More than 90% of customers rated them as good or excellent in a recent survey.
Do they listen to their customers?
Octopus Energy makes it a priority to listen to their customers and treat them in a clear and transparent way. They even give the company director's email address out to every customer so they can get in touch if they have a problem.
Is Octopus Energy good value?
Octopus Energy claims it can save its customers £222 on average compared to the Big Six.
At 11.7p per kWh of electricity and 2.3p per kWh of gas it is definitely cheap but it also depends on your usage and location whether you can save this amount.
What is there response time?
It depends on the survey but for emails it is usually just over a day and for phone calls it is between one and two minutes, which places it at the top end of the scale for both. Issue resolution was also good, with 40% of cases being resolved within a day.
Updated on 11 May, 2022