Moving house – dealing with your energy supply
Powering up your home has never been so easy
Let us set up your energy supply with the best suppliers in only 10 minutes.
Free service - Available Monday-Friday from 9am-7pm
Powering up your home has never been so easy
Let us set up your energy supply with the best suppliers in only 10 minutes.
Free service - Available Monday-Friday from 9am-7pm
Just think: you are sitting in your new home, reading your book, and cooking up one of your favorite meals. Sounds nice, right? Being relaxed as soon as you move house is a goal many strive too reach but never do. Why, you might ask? Because moving house is stressful. At Switch Plan, we wont be able to help you with the heavy lifting, but what we can help you with is your energy bills. So, while we have your attention, sit back, relax, and let us break down some simple steps that ensure you will not lose money nor time on your new home's energy plan.
Last update: March 2021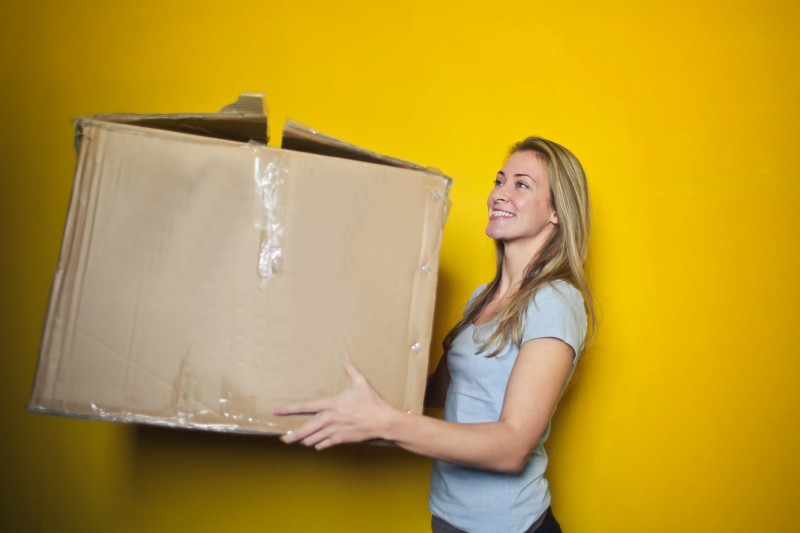 Is there any time in your life more chaotic and stressful than moving to a new home? As intoxicating as it is to look around your new home and imagine the life that you and your family will enjoy there, the experience is often soured by the madness of moving day. There's so much to consider, that it's enough to make even the best-organised head spin. From packing all your belongings safely to ensure that there's no loss or breakage to organising movers and, of course, keeping the kids happy and entertained. There seems no end to the logistical (and cost) considerations associated with moving house. With so many plates to spin (and transport), your energy supply has probably been pushed right to the back of your mind.
How do I get gas and electricity in my new house?
Your new home should hopefully already get gas and electricity supplied to it before you move. Nonetheless, it's important to make a trip to your new home before moving day (where feasible) to ensure that the property is connected to the National Grid. Test lights and any gas appliances in the home. If you receive no response, check to see if the previous occupant has shut off the gas supply at the main, or shut off the main breaker on the property's fuse box.
In the vast majority of cases, your new home will be placed under a "deemed contract" with whoever the previous occupant / owner chose to supply the property. This will almost certainly be on a standard or default variable tariff. As such, it will probably be the supplier's least competitive rate. But the good news is that this tariff will be flexible. So you can leave at any time.
As a savvy energy consumer, it's up to you to ensure that you leave sooner rather than later. That is why we are here to help because we know that following the energy market its very time consuming (I mean, we work full time trying to keep up!) and we dont want you to have to spend more time than you have to. When you give our experts a call at the number on top of the page, they will help you switch within only 20 minutes! No research required!
How do I add energy to my new house?
If your new home is without gas or electricity (and you've carried out the checks above), you'll need to contact your area's local Distribution Network Operator (DNO) to see if there is a connection. Your DNO can also inform you who currently supplies energy to the property if nobody has made you aware yet. Look for your DNO in the table below:
| Region Where You Live | Distribution Network Operator | Contact Number |
| --- | --- | --- |
| North Scotland | Scottish and Southern Electricity Networks | 0800 048 3515 |
| Central and Southern Scotland | SP Energy Networks | 0330 1010 300 |
| North East England and Yorkshire | Northern Powergrid | 0800 011 3332 |
| North West England | Electricity North West | 0800 195 4141 |
| Merseyside, Cheshire, North Wales & North Shropshire | SP Energy Networks | 0330 1010 300 |
| East Midlands & West Midlands | Western Power Distribution | 0800 096 3080 |
| South Wales & South West England | Western Power Distribution | 0800 096 3080 |
| London, South East England & Eastern England | UK Power Networks | 0800 029 4285 |
| Southern England | Scottish and Southern Electricity Networks | 0800 048 3516 |
| Northern Ireland | Northern Ireland Electricity Networks | 03457 643 643 |
Please note that your DNO will not be able to connect you to the gas grid. For this, you will need to find your local gas transporter. These are the companies responsible for maintaining the gas supply network in your area.
You can find your local gas transporter in the following table:
| Distributor | Area | Contact Number |
| --- | --- | --- |
| Cadent Gas | North West of England, West Midlands, East of England and North London | 0800 389 8000 |
| Northern Gas Networks | North East of England, Northern Cumbria, and much of Yorkshire | 0800 040 7766 |
| SGN | Scotland and Southern England | 0800 912 1700 |
| >Wales and West Utilities | Wales and the South West of England | 0800 912 2999 |
What happens to my energy supplier when I move house?
When you move to your new house, your current supplier will send you a final bill for the remainder of your use before the new occupant is responsible for the supply. Unfortunately, you cannot set up a supply in your new house in advance, as you are not legally responsible for the property's energy supply until the day you move in.
You'll need to contact our current supplier 48 hours (at the very latest) before you move. This will help to ensure a smooth transition. Once you've moved into your new home, you can start making arrangements with your previous supplier (or any other of your choosing).
Can you
switch supplier as soon as you move in?
Yes, absolutely. Why spend any longer than you have to on an expensive deemed contract? If you have the time to spare (and you're not too exhausted), you can even make arrangements to change supplier on the day you move in. If nobody has made you aware of who currently supplies energy to your new home, you can ask your DNO or check via the Find My Supplier website.
Be advised, however, that your switch will not be instantaneous. It will take between 17-21 days for your new supplier to arrange the energy transfer of your supply with the incumbent supplier. Once this has occurred, you'll receive a first and final bill from the property's old supplier to cover the energy use in your first few weeks in the property.
How do I transfer utilities after moving house?
Before moving day, you'll need to carry out a series of checks and tasks to ensure a smooth transition. The good news is that these are fairly straightforward. Make the time to fit them into your moving schedule and you'll be able to enjoy cheaper energy for longer.
Checklist: before you move
There's a lot to deal with in the run up to moving day. However, if you make time for the following, you can ensure a smooth and cost-effective transition and enjoy cheaper energy in your new home.
Start comparing energy prices for your new home. Your current supplier might not necessarily give you the best deal in your new property.
If you're adamant that you want to carry your current tariff across into your new home, make sure that there are no barriers (i.e. the meter is the same and the new property has the same fuels).
Notify your existing supplier of your move 48 hours before moving day (at the latest).
Find out who supplies energy to your new home in advance. It'll make the following steps much easier.
Additionally, we have created a checklist on property inventory to help our customers out. At Switch Plan, we are always here to help along the way .
Checklist: on moving day
Amidst the carnage of your moving day, try and make time to carry out the following steps. It'll make your new home's energy supply much easier in the long-term.
Take a meter reading from your old home and make sure you report it to your current supplier.
Leave a note for your home's new owner / occupant advising them who currently supplies gas and electricity to your previous home.
Take a meter reading at your new home, and report it to the supplier to ensure that you are billed accurately by your new supplier.
You may want to switch off gas and electricity at the main, or at the very least turn off all appliances. This ensures that the property is as safe as possible and that the new occupant doesn't pay for energy that they haven't used.
Leave a forwarding address so that the new occupant, landlord, letting agent etc. can contact you if anything requires clarification.
Checklist: after you move
The first few days in your new home will be a bittersweet time of unpacking, teething issues with your new home and making happy memories with your family, even as you miss your old home. Amidst this, it's important that you follow our moving house checklist and make time to:
Contact your property's incumbent supplier and find out what tariffs and rates you're on. This will help you to make more accurate price comparisons.
You may want to perform one more price comparison before deciding whether to stay with your old supplier, or choose a brand new one.
Contact your new supplier and start the ball rolling. You'll be free of your costly deemed contract within 17-21 days.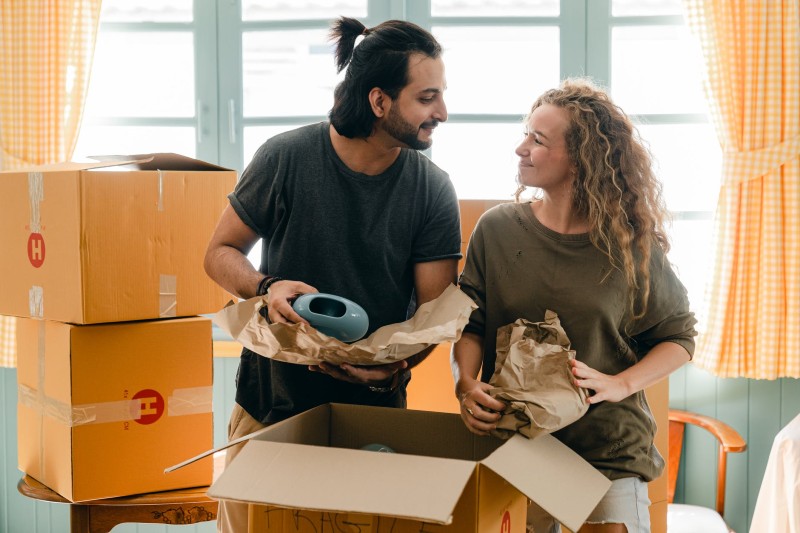 Who do I need to tell when I'm moving house?
It's important to inform your existing energy supplier of your move at least 48 hours before moving day. It's also a good idea to inform your phone and broadband provider, and the TV Licensing authority. Not to mention notifying the DVLA in order to change the address on your driving license.
You should also inform your local council and the electoral roll when you're moving home.
Ideally, you should contact all parties around 2-3 weeks before your moving day.
When should you turn off electricity when moving?
If it's likely that your previous home will be unoccupied for a long period of time, before new occupants move in, you may want to shut off the electricity. And perhaps even the gas as well. Some people do this as a safety measure, as well as ensuring that no unaccounted-for energy is used in the interstice between occupants.
COVID-19
More than ever, our team of experts remain on deck to help you make savings on your energy. We understand how deeply the lives of many are affected by these trying times and we want to support you the best we can. More on your energy supply during COVID-19 in our article.
As such, you may want to switch off the mains electricity by flipping the main breaker in the fuse box to the "off" position. You may also want to shut off the mains gas valve just to be on the safe side. It may also be considerate to leave a note advising the new occupant that you have done this so that they do not mistakenly believe that their new home has been cut off from the grid.
Make sure you get the best rates before moving day!
As we can see, there's a lot to consider if you want to start saving money on your energy as soon as possible in your new home. As important as it is to scour the market for the best gas and electricity deals for your new property, not everyone has time to do so. Especially as the big day draws nearer.
That's where we come in! Let us handle you energy needs for you and your family. We wont bite! We promise. Just give us a call at the number below. Sound good?
Call us today on 0330 054 0017 to find out more. We're available from 9am to 7pm.
Would you like to know more information related to moving house? Great! Check out some of our related articles