Nabuh Energy: prices, plans and reviews (2021)
Looking to reduce your energy bill by switching over to Nabuh?
Let our experts advise you on the best offers on the market! Call us for free between 9am and 7pm, Monday to Friday.
papernest disclaims that they are not currently in partnership with Nabuh
Nabuh Energy aim to bring balance to the market, with variable and fixed-rate tariffs exclusively for customers with prepayment meters. But are Nabuh Energy any good? Do their rates fall significantly below the Prepayment Energy Price Cap? How easy do they make it to top up your account? How green are they? And how easy is it to get customer service when you need it?
Last update: March 2021
When your energy supplier uses a prepayment meter, it can seem as though you're always getting a raw deal. Sure, you're in control of your energy use, and you know that your energy costs are based on your usage rather than an estimate. But it can be frustrating when it seems as though the people with conventional credit meters are getting all the best rates. While those with prepayment meters get to feel in control of their energy use and costs, most of us on prepayment meters are paying more per kWh than many of our friends who use a credit meter and pay with direct debits.
We'll answer all of your questions as we gauge Nabuh Energy's prices, plans and reviews.
Who are Nabuh Energy?
Nabuh Energy are a Sheffield-based independent energy supplier with a clear focus on customers with prepayment meters. Billing themselves as "The energy company with a big heart", they claim to offer the cheapest prepayment tariff in the UK, as well as claiming to put customers and partners first. They have a referral scheme that rewards customers with £20 when they refer a friend of family member to their service. The friend or family member also gets £20, too!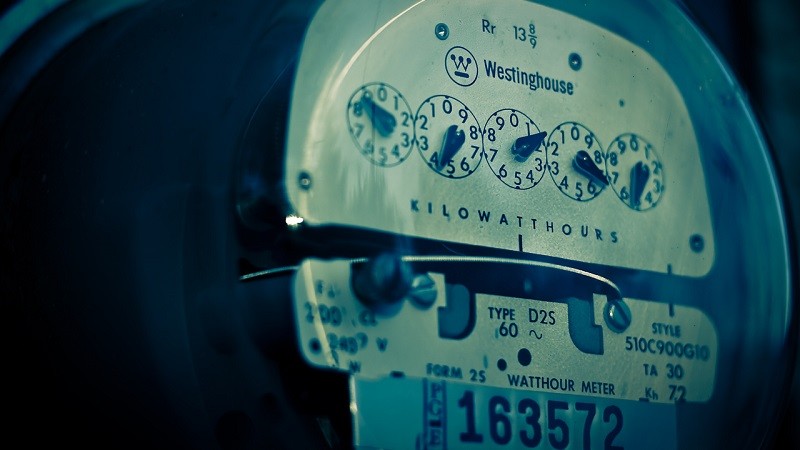 Nabuh Energy's website states that they are firmly on the side of energy consumers with prepayment meters who've gotten a raw deal from other suppliers. "Having observed the way prepayment customers are treated," their website states, "we decided things needed to change. That's why we provide customers with energy that is low-cost and hassle-free."
Sounds great!
But does Nabuh Energy's service match their claims? Let's take a closer look to see how they perform in all the areas that matter most to energy consumers.
Nabuh Energy Tariffs
Although their USP is based on providing better choice and value for prepayment customers on Pay As You Go, their tariffs also include two direct debit tariffs. One for conventional credit meters, another for smart meters. All of their tariffs have easy to remember names. The prepayment tariffs are called Lizzy and Grace, while the direct debit tariffs are called Jack and Mel. Jack is the tariff for credit meter users while Mel is for smart meter users.
Both the Lizzy and Grace tariffs are available for Economy 7 meters, and offer 12 months fixed rate energy with no exit fees. The Jack and Mel tariffs are also 12 months fixed rate with no exit fees.
The tariffs are compared below. All are based on the UK average and medium usage. Your quote may vary depending on where you live in the country. All prices include VAT at 5%.
| Tariff Name & Type | Electricity Standing Charge (Per day) | Electricity Unit Rate (Per kWh) | Gas Standing Charge (Per day) | Gas Unit Rate (Per kWh) |
| --- | --- | --- | --- | --- |
| Lizzy 12 months fixed rate PAYG | 26.41p | 15.475p | 30.45p | 3.400p |
| Grace 12 months fixed rate PAYG | 26.41p | 15.475p | 32.55p | 2.890p |
| Jack 12 months fixed rate credit meter | 24.99p | 15.153p | 24.99p | 3.356p |
| Mel 12 months fixed rate smart meter | 28.35p | 15.186p | 27.3p | 3.534p |
Nabuh Energy claim to be the cheapest prepayment provider in Yorkshire, a claim that has been independently confirmed. And while their deals are certainly better for prepayment customers, they are also pretty competitive when it comes to direct debit tariffs too.
You can see more information on Nabuh Energy's tariffs here.
Nabuh Energy Fuel Mix: Are they a green supplier?
Disappointingly, while they offer good value for PAYG energy consumers, Nabuh Energy may not be the best choice for the eco-conscious. Although there are some renewables present in their energy mix, the majority of their fuel mix (some 72%) comes from natural gas. While this is certainly cleaner than burning coal or oil, it has far more environmental impact than renewables such as wind, solar and hydroelectricity.
The full breakdown of their energy mix is as follows:
Natural gas- 72%
Coal- 6.3%
Nuclear- 8.2%
Renewables- 8.3%
Other- 5.2%
A disappointing energy mix for many green energy consumers.
Are Nabuh Energy any good? What their customers say
Nabuh Energy's website and marketing places them squarely on the side of PAYG energy consumers. But what do their customers say about them?


COVID-19

More than ever, our team of experts remain on deck to help you make savings on your energy. We understand how deeply the lives of many are affected by these trying times and we want to support you the best we can. More on your energy supply during COVID-19 in our article.


Unfortunately, when it comes to customer sentiment, Nabuh Energy's performance is ranked pretty low. In the Citizens Advice chart, Nabuh Energy is ranked at 32 out of 38 with a total customer score of 2.9 out of 5. However, this is a significant improvement on December last year when they were in position 39 out of 40 with a customer score of just 1.9 out of 5.
Nabuh Energy customer reviews
When we look at the Nabuh Energy customer reviews on their Trustpilot page, we can see that they fare a little worse on the platform than they do in the Citizens Advice rankings with an overall customer score of 1.6 out of 5.
The brand has just 358 customer reviews, indicating that there's plenty of scope for them to turn things around. Of these 358 reviews:
31 (9%) were "Excellent"
12 (3%) were "Great"
10 (3%) were "Average"
10 (3%) were "Poor"
294 (82%) were "Bad"
Areas commonly praised in positive reviews included good value for money, helpful staff, fast responses and ease of topping up. The name of one team member in particular kept popping up in the customer reviews, and one reviewer was quick to point out that it may be unreasonable to expect a small local supplier to have the same customer service resources as the larger suppliers.
Negative reviews focused on long waiting times, slow responses to issues and complaints and difficulties when Nabuh took over customers from failed supplier Avid. Most negative reviews, however, focused on technical problems and difficulty topping up.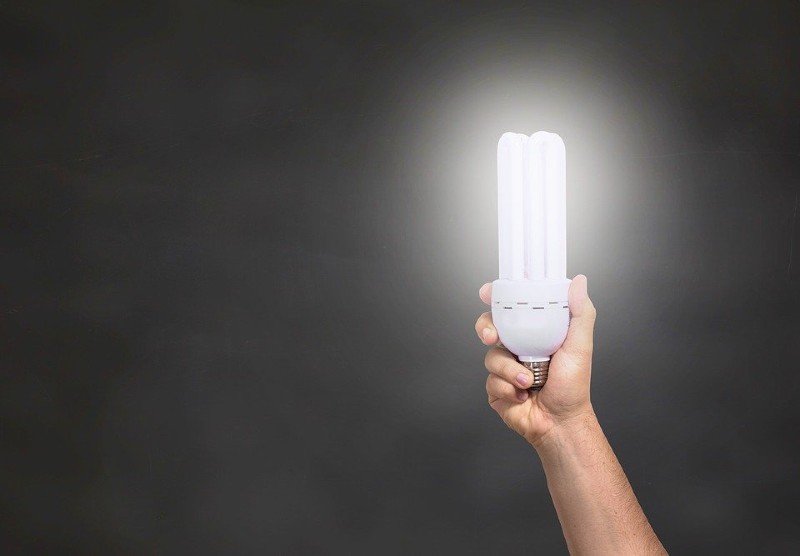 How to contact Nabuh Energy
There are a number of ways in which customers can get in touch with Nabuh Energy. Their customer service number is 0330 041 4902, and this number is manned from 9am-8pm Monday to Friday, 9am-5pm over the weekend. Although they claim to answer the phone within 30 seconds, an independent investigation last year revealed wait times of around 5 minutes.
Their website's contact page also has a live chat function. Alternatively, if your query is less urgent, you can email customerservice@nabuhenergy.co.uk.
Topping up with Nabuh Energy
You can top up your account at any Pay Point location. You can also top up over the phone or online. There's also an app for prepay customers that enables them to top up wherever they are. However, some customers on Trustpilot report difficulties using the app.
Friendly credit and emergency credit are available to those who have difficulties topping up within normal working hours.
Thinking of switching to Nabuh Energy? We're here to help!
If you're a prepayment consumer and think that Nabuh Energy's affordable tariffs could help you save money while also taking control of your bills and usage, we can help you switch. Not only can we ensure that you're getting the best possible tariff for your needs, we can also manage your switch from end-to-end.
So you get cheaper and more manageable energy, hassle-free!
Sound good?
Call us today on 0330 540 017 to find out more. We're available from 9am to 7pm.
Nabuh Energy FAQs
Are Nabuh Energy cheap?
Nabuh Energy's "Grace" prepaid tariff is confirmed to be the cheapest Pay As You Go tariff in Yorkshire. A claim that has been independently verified. While your costs will depend on your area and usage, their prepayment tariffs are generally speaking some of the best value on the market. Even their direct debit tariffs are fairly competitive.
Who owns Nabuh Energy?
The CEO of Nabuh Energy is Klaus Bach. Bach is a shareholder of Juhl Bach Holding, one of the biggest family-owned private companies in Denmark.
How many customers does Nabuh Energy have?
Frustratingly, Nabuh Energy has not posted information on how many customers they currently have at the time of writing. However, in their blog, they have reported significant growth since they began trading in 2018. They state that the number of supplied meters has increased by 300% while their employee base has grown by 200%.
Do Nabuh Energy offer smart meters?
Yes, Nabuh Energy offer smart meters on their "Mel" tariff. What's more, they offer and support the second generation SMETS 2 meters. Meaning that your smart meter will still function as a smart meter if you switch suppliers in the future. Something that cannot be said for the previous generation of meters.