Tonik Energy: What customers need to know in 2021
Switch energy suppliers in minutes to save up to £400 a year!
Our experts can move you to the best energy plan for free.
Available Monday to Friday from 9am until 7pm
There are over 50 active energy suppliers in the UK. And the sheer volume of competition can be extremely advantageous for today's discerning energy consumer. It allows them the opportunity to find the vest value energy tariffs, the most reliable suppliers and the greenest energy mix. And if you thought that those were all mutually exclusive think again! However, the problem with this free market is that every now and then a smaller energy supplier goes bust, leaving their customers feeling as though they were in freefall. As has been the case with Tonik Energy.
Last updated: March 2021
COVID-19
More than ever, our team of experts remain on deck to help you make savings on your energy. We understand how deeply the lives of many are affected by these trying times and we want to support you the best we can. More on your energy supply during COVID-19 in our article.
Tonik Energy has a great value proposition, promising to offer their customers a chance to "'be part of the green energy revolution' with prices that don't cost the earth". Tonik referred to its customers as "members" and had a refreshing and innovative approach to energy that earned them a healthy number of loyal customers. These "members" included homes with their own solar panels, wind turbines and other clean forms of off-grid energy production. Through their "members" Tonik Energy aimed to create a virtual power plant by bringing people together who generate, store and sell renewable electricity to one another as well as the National Grid.
Why did Tonik Energy go bust?
After just 5 short years of operations, Tonik Energy went into administration and ceased trading at the start of October 2020. This came as a shock to many of the supplier's loyal customers. Indeed, in a few short years they had amassed over 100,000 customers. Offering affordable, renewable energy and great customer service they appeared to be everything consumers could want in an energy supplier.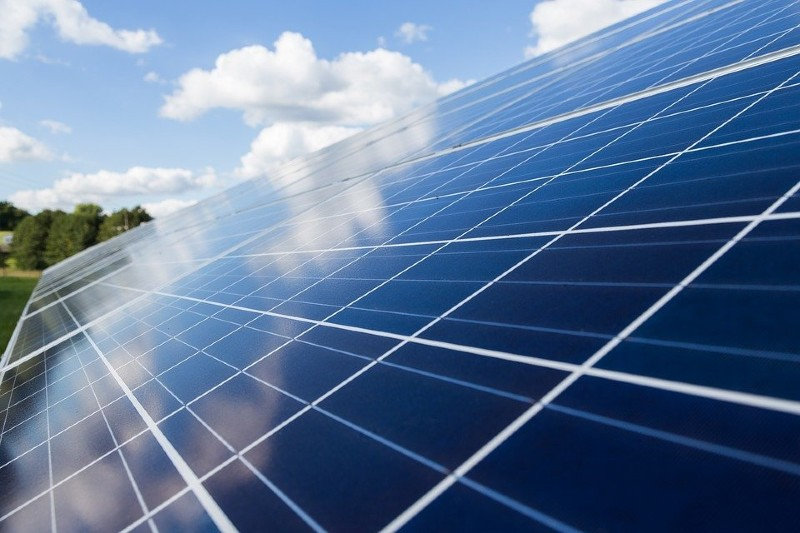 However, their very affordability may have caused a cash flow crisis that crippled the business.
Tonik Energy made affordability its highest priority, bringing customers 100% renewable electricity at great prices. And this may have contributed in part to its downfall. All-too-often, smaller suppliers try and undercut their larger competitors on price, meaning that they operate with razor-thin profit margins. As costs accumulate and revenue fails to meet them it's only a matter of time until the business faces a liquidity crisis.
Alarm bells rang for many when the energy industry regulator Ofgem announced that it was pursuing Tonik Energy (along with 6 other suppliers) for failing to make payments for Feed in Tariffs. You can see the final order on Ofgem's website. Between them, these 7 suppliers owed a collective £34 million to Ofgem according to consumer affairs magazine This Is Money.
Whatever the cause of Tonik Energy's failure, it remains an unfortunate cautionary tale for energy suppliers and consumers alike.
However, it should not dissuade energy consumers from pursuing the best deals with smaller energy suppliers. These can often provide better energy deals and superior customer service than some of the bigger energy suppliers.
And in the unlikely event that a supplier does fail, consumers' supply and domestic credit balances are always protected.
Is Tonik Energy Cheap?
Tonik Energy had a modest range of tariffs, but their rates were generally very favourable. An independent survey carried out last year showed that customers rated Tonik Energy 4 out of stars for value for money, 4 out of 5 stars for bill clarity and 5 out of 5 for bill accuracy.
Tonik Energy Tariffs and Prices
Tonik Energy had only one variable rate tariff but an impressive range of 11 fixed rate options. Its variable rate tariff was called the Life Energy tariff, and this was as flexible as consumers may expect with no exit fees.
It also, however, had a number of variable rate tariffs, each with an exit fee of £30 per fuel. Although, of course, this is currently moot. Still, for the sake of posterity, their fixed rate tariffs were as follows:
| Tariff name | Unit rate fix |
| --- | --- |
| Strala tariff | 16 months |
| Charge EV v3 | 12 months |
| Green Power (1 year) v2 | 12 months |
| Greenest Future (1 year) v1 | 12 months |
| Greenest Future (2 year) v1 | 24 months |
| Easy Green (1 year) v1 | 12 months |
| Easy Green (2 year) v1 | 24 months |
| Zero Carbon (1 year) v1 | 12 months |
| Zero carbon (2 year) v1 | 24 months |
| Green fixed (1 year) v1 | 12 months |
| Green Fixed (2 year) v1 | 24 months |
Looking at the unit rates and standing charges on Tonik Energy's variable rate, we can see that they were very competitive (although not necessarily the cheapest option on the market in most areas).
For a three bedroom house in London, customers or "members" could expect to pay:
| Life Energy tariff | Gas | Electricity |
| --- | --- | --- |
| Unit rate (per kWh) | 3.789p | 17.462p |
| Standing charge (per day) | 26.64p | 22.95p |
| Annual spend | £550 | £625 |
Tonik Energy: Energy mix and renewability
One of Tonik Energy's greatest selling points was the renewability of its energy mix. Not only did they have an impressive 100% renewable electricity, they also had a tariff with 10% green gas.
This green gas came from animal and vegetation waste, with the remaining 90% of natural gas carbon offset. This means that the carbon created by sourcing the natural gas is offset by other carbon reduction projects carried out by the supplier.
Tonik Energy's energy fuel mix was interesting, and shows that they were really trying to do something different. Unlike most green suppliers, 91% of their energy fuel mix came from solar power with the remaining 9% coming from wind. This is because they were reliant on their members' solar arrays rather than wind farming for the bulk of their energy.
In 2018, Tonik Energy joined with The Phoenix Works to form an in-house renewables installation team. Together they installed solar panels, Electric Vehicle (EV) chargers and battery storage points to help households generate and store their own solar energy.
Although the business failed, this is nonetheless an innovative and admirable idea that, if replicated, could help pave the way for a more sustainable and affordable energy market.
Does Tonik Energy offer smart meters?
Tonik Energy offered smart meters to their customers prior to going bust. If you are a customer who has has a smart meter installed you may worry that it will no longer work when your energy supplier changes. However, this may not necessarily be the case.
In its latter days of trading, Tonik Energy provided its customers with SMETS 2 smart meters. These are the next generation of smart meters. They differ from their predecessors in a fundamental way. They use a network called the DCC network (so-called because it is managed by the Data and Communications Company). The previous generation of SMETS 1 meters ran on a 3G network, meaning that they would "go dumb" and cease to transmit customers' usage data if the customer moved suppliers.
However, the newer SMATS 2 meters will remain fully functional, even though your supplier will have changed.
Not sure what kind of smart meter you have? Check its serial number. If the serial number starts with 19M, this means it's a next generation SMETS2 smart meter and will continue to work perfectly even if you change suppliers.
Who now supplies power to former Tonik Energy customers?
As soon as Tonik Energy announced that they were going into administration, customers were understandably concerned about what would happen to their energy. Fortunately, energy regulator Ofgem has a responsibility to ensure that customers are not left without supply if their current supplier fails.
On the 9th of October 2020, Ofgem announced that Tonik Energy customers would be served by Scottish Power as of 10th October 2020. You can read more, including some frequently asked customer questions, on Ofgem's website.
Do I have to remain with Scottish Power now that Tonik Energy has stopped trading?
No. And the truth is that you probably shouldn't. According to Ofgem's operational practices, all customers migrating to Scottish Power are on a "Deemed Contract". This is the same sort of contract that you have with a previous occupant's energy supplier when you move into a new home. As in that scenario, it's in your best interest to change energy supplier (or at least your tariff) quickly.
Although Scottish Power have a 100% renewable electricity tariff (they actually generate wind energy as well as supplying it), they are rarely the cheapest supplier. And as we can see from their reviews on Trustpilot, they don't have the best track record for customer service either.
Even if you are happy with the level of support you've received from Scottish Power thus far, you should certainly look into changing your tariff.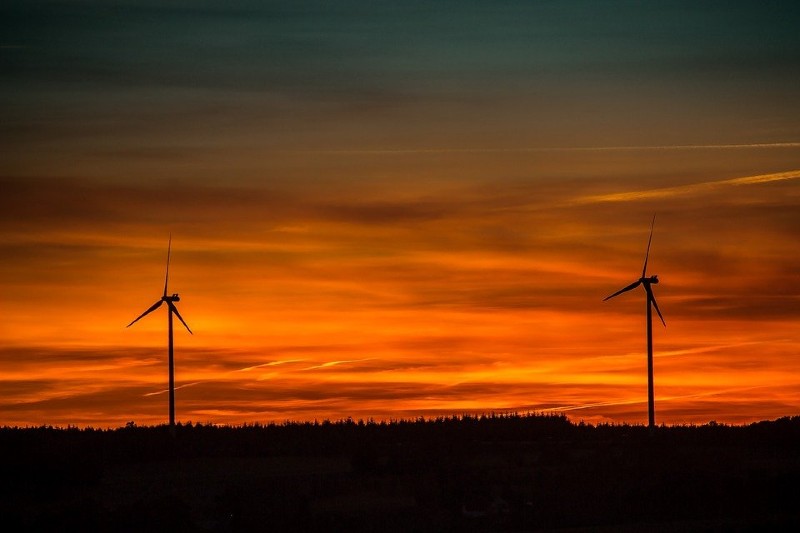 Was / is Tonik Energy any good?
Tonik Energy managed to accrue 130,000 loyal customers in just 5 short years. But how happy were these customers? Looking at their Trustpilot reviews may not necessarily be the best indicator as many negative reviews are left by customers who are disgruntled at the company's administration and / or the move to Scottish Power and lack of clarity as to what kind of tariff former Tonik Energy customers have been moved to. What's more, there are a curious spate of 5 star reviews left even after Tonik Energy went bust.
Nonetheless, when we delve in a little deeper we can get an insight into how Tonik Energy's "members" felt about them.
Of the 9,782 reviews left on Trustpilot.
5,929 (61%) were "Excellent"
1,133 (12%) were "Great"
295 (3%) were "Average"
348 (4%) were "Poor"
2,077 (21%) were "Bad"
Positive reviews focused on pleasant and helpful staff, fast and decisive responses to queries and issues, ease of switching, and the renewability of their tariffs. Positive reviews also highlight a few of Tonik's exemplary operational practices, such as referral schemes, free boiler servicing and allowing customers to earn interest on their credit when their direct debits exceed their usage.
Aside from the angry reviews left in the wake of the company's closure (and the settlement of money owed to reviewers), negative reviews focused on billing inaccuracies with severe over-estimates, and communications difficulties with employees.
How many customers does Tonik Energy have?
By the time they went out of business, Tonik Energy had over 130,000 customers. All of whom are now supplied by Scottish Power at the behest of Ofgem.
Some may argue that Tonik Energy's customers would have been better served by moving their supply to a smaller provider with a greater emphasis on renewability and more comparable rates / Feed in Tariff rates.
While the collective aspect of Tonik Energy's business plan would have been difficult to replicate, no matter which supplier was chosen, there are many former Tonik Energy customers who may feel that Scottish Power is not a good fit for them as energy consumers. Even if they do have a commitment to renewable electricity.
Need an alternative supplier in the wake of Tonik Energy's closure? We're here to help!
If you were a Tonik Energy member, you are now a Scottish Power customer. And whether you want to change suppliers or not, you'll definitely want to get off the sub-par rate you'll be getting on your "deemed contract". But after all the disruption you've experienced you may not have the time or the inclination to search for a new energy supplier.
Don't worry, that's where we come in!
We can scour the market for a supplier and tariff that meets your needs, matching or even surpassing the deal you were getting with Tonik Energy. What's more, we can manage every aspect of your switch from end-to-end. So you can enjoy cheaper, greener energy hassle-free.
All it takes is a single phone call!
Get touch with us today on 0330 540 017. We're available from 9am to 7pm.
Read More about other energy suppliers:
FAQ
Why did Tonik Energy go bust?
No definitive cause has been identified for Tonik Energy going bust. However, many suspect that the brand's low prices and ambitious operating practices created cash flow problems that resulted in an inability to pay its debts, including millions owed to Ofgem, and customers with Feed in Tariffs.
Where is Tonik Energy based?
Tonik Energy was based in Birmingham. However, their offices are now no longer contactable.
How do I contact Tonik Energy?
Unfortunately, as Tonik Energy have ceased trading, they can no longer be contacted. Their website urges former customers to contact Scottish Power who have taken control of their customers' energy supplies. Email them at contactus@scottishpower.com, or call 0800 040 7181.
How do I cancel my Tonik Energy account?
If you were a Tonik Energy customer you do not need to cancel your account. It has already been transferred over to Scottish Power. However, we recommend contacting Scottish Power to see if they can assign you to a more favourable tariff than you'll currently be getting on your "deemed contract" or even looking into an alternative supplier.