Switching from prepayment meter to a direct debit tariff in 2021
Switch energy suppliers in minutes to save up to £400 a year!
Our experts can move you to the best energy plan for free.
Available Monday to Friday from 9am until 7pm
Paying for only what you use and taking control of your energy consumption has never been easier with prepayment meters. Paying as you go is popular among those who want to feel in control of their energy supply and / or are wary of direct debits. And while this is understandable and commendable, it may actually lead to overspending on energy. Why? Well we will answer all your questions in this article.
Last updated: March 2021
All over the country, UK energy consumers are waking up. They're realising that their choice in energy supplier can not only save them money, it can drastically reduce their home's environmental footprint. We're more aware than ever about the environmental damage our lifestyle can do to the planet. Not to mention the fact that we're overspending on our energy bills by over £800 million. Your choice in energy supplier can make a huge difference to your household. What's more, your choice in tariff matters a great deal, too. Could switching
from a prepayment meter to a direct debit tariff save you money even with the same supplier?
Not sure on what to choose or how to navigate the UK energy market? That's totally understandable and that is why we are here! We can help you understand your energy plan and help you switch to a supplier that is the right one for you! All you need to do is give our experts a call at the number above.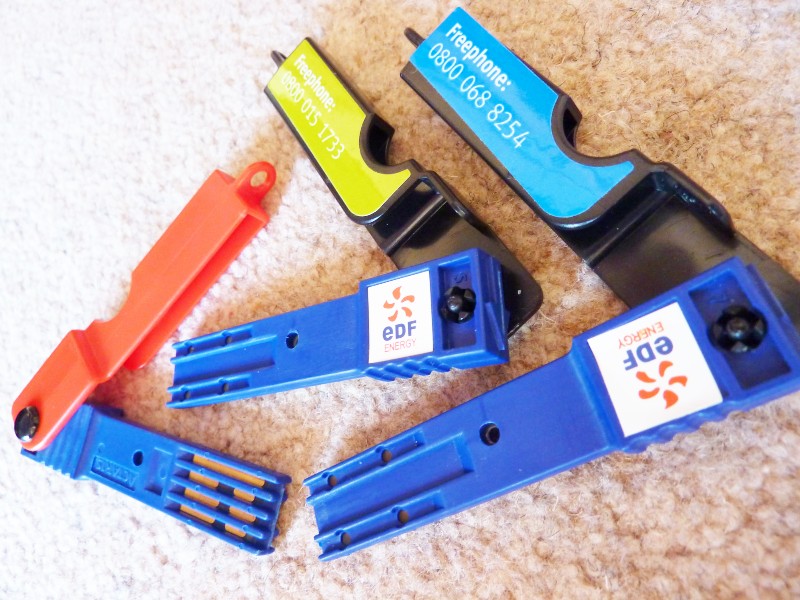 Many of us use a prepayment meter because it helps us to feel in control of our energy consumption. And while this is commendable, switching from a prepayment meter to a direct debit doesn't necessarily mean relinquishing control over your energy spending. It could result in consistently lower bills, and actually improve your control over your energy consumption. Here we'll look at some of the ways in which switching from a prepayment meter to a tariff with a direct debit could save you money.
Prepayment meters, how they work and why people have them
Prepayment meters are available for both electricity and gas meters, allowing energy consumers to pay for their fuel consumption on a pay-as-you-go basis. At the time of writing, there are around four million UK homes using prepayment meters. Users can top up their prepayment meters via a key or card at shops newsagents, post offices, garages or anywhere you see the Pay Point logo. Alternatively, prepayment meter users can top up their meters over the phone, online or increasingly via their supplier's smartphone app.
Is it cheaper to have a prepayment meter?
As a matter of fact, a prepayment meter is generally more expensive than a direct debit tariff. In the table below, you'll see a list of some of the cheapest dual fuel prepayment meter deals on the market right now and their average cost based on moderate usage. Keep in mind that costs may vary depending on your usage and where in the country you live:
Now let's compare these to some of the cheapest standard meter deals on tariffs that have direct debits. Again, we're looking at dual fuel tariffs with costs averaged across the UK and based on moderate usage. This list may not necessarily contain the best deal for your household:
| Supplier | Tariff Name | Tariff Type | Price |
| --- | --- | --- | --- |
| E.ON | Fix Online Exclusive v51 | Fixed for 12 months | £875 |
| Green Network Energy | GNE Summer Sizzler V9 | Fixed for 12 months | £876 |
| Avro Energy | Simple and USelect12M | Fixed for 12 months | £883 |
| OVO Energy | Better Smart | Fixed for 12 months | £889 |
| Shell Energy | Energy January 2022 v3 | Fixed until 31 Jan 2022 | £890 |
As we can see, there's a gap of almost £150 a year between the cheapest tariff for prepayment meters and the cheapest tariff for a standard meter.
Why is prepayment more expensive?
Quite simply, energy suppliers charge more per kilowatt hour (kWh) of energy for customers with prepayment meters. Something that's especially given that the vast majority (around 87%) of energy consumers with prepayment meters are financially vulnerable.
The main reason why prepayment is more expensive is because its costlier and riskier for suppliers to manage. Energy suppliers like to know that they'll be making a set amount from each customer every month. Something they can't count on when customers use prepayment meters.

COVID-19
More than ever, our team of experts remain on deck to help you make savings on your energy. We understand how deeply the lives of many are affected by these trying times and we want to support you the best we can. More on your energy supply during COVID-19 in our article.
Does the energy price cap apply to prepayment meters?
Yes, the energy price cap applies to energy consumers with prepayment meters. As of October 2020, the energy price cap is set at £1,042. The lowest it has ever been since it was introduced in January 2019. There's also a separate prepayment price cap, also known as a 'safeguard tariff', that restricts how much suppliers can charge per kWh of energy.
Unfortunately, according to Ofgem, over 90% of prepayment meter customers are on tariffs that are close to this limit. Meaning that many of our most financially vulnerable aren't getting the best energy deals.
Prepayment meter pros & cons
Even though you're probably not getting the cheapest deal with your prepayment meter, you might be reluctant to part with it. Especially if, like many of us, you've been stung by inaccurate bills caused by direct debits before, or your energy costs have been allowed to spiral out of control.
In the interests of fairness, we've compiled a table below featuring some of the pros and cons of prepayment meters:
| Prepayment Meter Pros | Prepayment Meter Cons |
| --- | --- |
| Usage is capped so you have no unpleasant surprises. | Higher energy prices for most. |
| Less likelihood of billing errors. | Fewer tariffs available. |
| Topping up is arguably easier than supplying meter readings. | Most prepayment tariffs are close to the prepayment energy price cap. |
| You only ever pay for what you use. | Some may not find it easy or convenient to keep topping up. |
| Users feel in control of their energy usage. | Running out of credit results in loss of service. |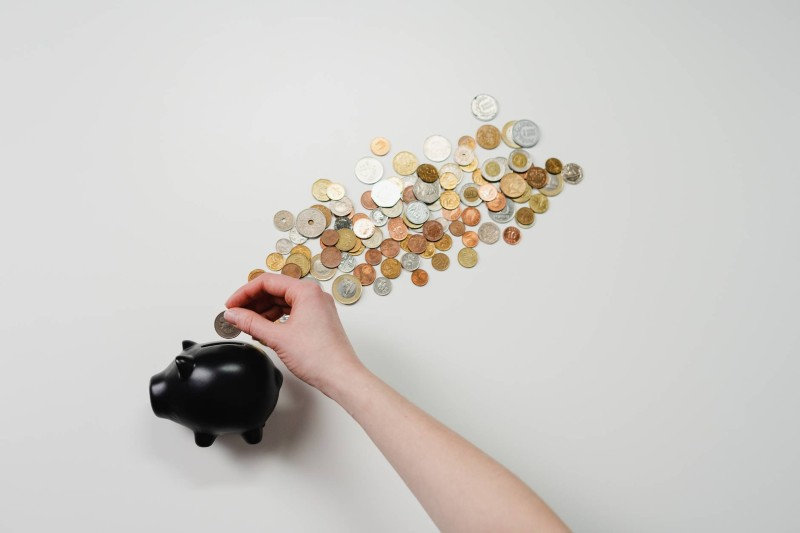 Is direct debit debit cheaper than a prepayment meter?
In most cases, prepayment meter customers find that they pay less for their energy when they switch to a standard or credit meter and a tariff with a direct debit.
What's more, most suppliers (especially the "Big 6") will replace your meter free of charge if you move to a new tariff. The switch usually takes around 10 days, although the pandemic may add to this. Even if your supplier charges you to fit a new credit meter, you'll likely find the cost to be fairly negligible
However, switching to a direct debit doesn't necessarily guarantee cheaper energy bills. It's important to keep track of your energy use and send regular meter readings to ensure that you're only ever paying for what you use.
Usage estimates and the importance of regular meter readings
If you do not send a meter reading every month, you may find that your subsequent bills are based on estimated usage. And this can vary a great deal from the amount of energy that you actually use.
Usage estimates are based on historic usage data of similar properties to yours in the area. Which is fine if you're a family of 4. But not so great if you're a pensioner living alone with very modest energy usage.
Taking regular meter readings is imperative if you're to get the most from your new meter.
Could a smart meter be your passport to energy savings?
You may find that your supplier is able to offer you a smart meter. This can bring you the best of both worlds, with cheaper tariffs and more accurate billing. Smart meters records your energy usage in real time and transmit it directly to your supplier.
No more unpleasant surprises when you receive your energy bill, no more topping up your prepayment meter, and no rummaging around in dark cupboards trying to get a meter reading!
Best of all, suppliers will provide a smart meter free of charge. The UK Government is keen to have smart meters available to all energy consumers by 2025.
How do I switch from a prepayment meter to a direct debit?
If you decide that this switch is the right move for you, you will need to get a new credit meter installed to replace your old prepayment meter. If you live in a rental property, you will need to check with your landlord that they are happy for you to do this, as they may have a pre-existing relationship with your incumbent supplier that requires you to have a smart meter.
Assuming that you are able to install a credit meter in your home, take the following steps to replace your prepayment meter to a credit meter:
Contact your supplier (or prospective new supplier) to see if you are eligible to switch.
Find out if there are any associated charges (The "big 6" energy suppliers will not charge you for this).
Arrange to switch suppliers or tariffs. Remember to ask your current supplier what deals they can offer you on a direct debit tariff before you commit to switching suppliers.
Arrange an appointment to get your new credit meter installed.
Find out your new MPAN number when your new meter is installed. This will be handy to know when moving home or changing supplier in future.
Switching tariffs will usually take between 17 and 21 days, although fitting a new meter may take slightly longer.
In most cases, the savings will be worth waiting for. However, getting the right supplier and tariff is the key.
That's where we come in!
Looking for a new energy supplier? We're here to help!
Whether you choose to switch from a prepayment meter to a direct debit or decide that you're better off sticking with your prepayment meter, the right supplier and tariff can make all the difference.
We can help by scouring the market to find energy deals that give you the best value for money, whatever meter you choose to use. Best of all, we'll even manage every stage of your switch from end-to-end. No stress, no worries, just cheaper energy.
Sound like a plan?
Then get in touch with us today on 0330 054 0017. We're available from 9am to 7pm.
Read More:
Switching from prepayment meter to direct debit FAQs
Can I change my prepayment meter for free?
All of the "Big 6" energy suppliers (British Gas, Scottish Power, EDF, E.On, N Power, and SSE) will change your prepayment meter to a conventional credit meter for free. The only instance where they will refuse to do this is if you have generated significant debts and they have implemented a smart meter to help you to manage your energy consumption.
Many of the UK's smaller suppliers will also change your prepayment meter for free. However, some may have a small charge.
Can I change to a prepayment meter again if I change my mind?
Most suppliers will allow you to change back to a prepayment meter if you're finding it harder to manage your usage with a credit meter. However, few do. And with smart meters becoming more and more common, energy consumers have the best of both worlds. Transparency and accuracy in their billing, plus cheaper energy.
Can I still switch suppliers with a prepayment meter?
Yes, absolutely! Most large and small suppliers have at least one tariff available for customers prepayment meters. There are even suppliers like Boost Energy who provide tariffs exclusively for customers with prepayment meters. So, even if you'd rather stick with a prepayment meter, you can still take active steps to get a better deal.
Are prepayment meters covered by the Energy Price Cap?
Yes, they are. In fact, they even have their own specific cap called the prepayment price cap. However, we can help to ensure that whatever kind of meter you use, your energy costs stay well below these price caps.