People's Energy: prices, plans & reviews (2020)
Looking to reduce your energy bill by switching over to People's Energy?
Let our experts advise you on the best offers on the market! Call us for free between 9am and 7pm, Monday to Friday.
papernest disclaims that they are not currently in partnership with People's Energy
Do you want to switch to People's Energy for your gas and electricity supply? First, it's important to know a bit about People's Energy in order to decide if they are the right supplier for you. Remember, switching to a People's Energy plan is quick, simple and completely free. To make the switch, you can call or email People's Energy and they can carry it out for you. Alternatively, give us a ring and our experts can talk you through all of your energy options.
Last update: November 2020
How easy is it to switch to People's Energy?
How can you get a quote from People's Energy?
How long does it take to switch to People's Energy?
🏠 COVID-19
The coronavirus pandemic is likely to affect all of our personal finances. However, the UK lockdown will not affect the services we provide. Our team of experts are working hard to ensure that you make savings on your energy bill by switching suppliers. Read more about your energy supply during COVID-19 here.
| | |
| --- | --- |
| Founded | 2017 |
| Client Email | customerservices@peoplesenergy.co.uk |
| Client Number | 0131 285 5510 |
| Log in | Log into your People's Energy account here |
| Number of clients | 115,430 |
| Postal Address | 2 Wester Shawfair, Danderhall, Dalkeith EH22 1FD |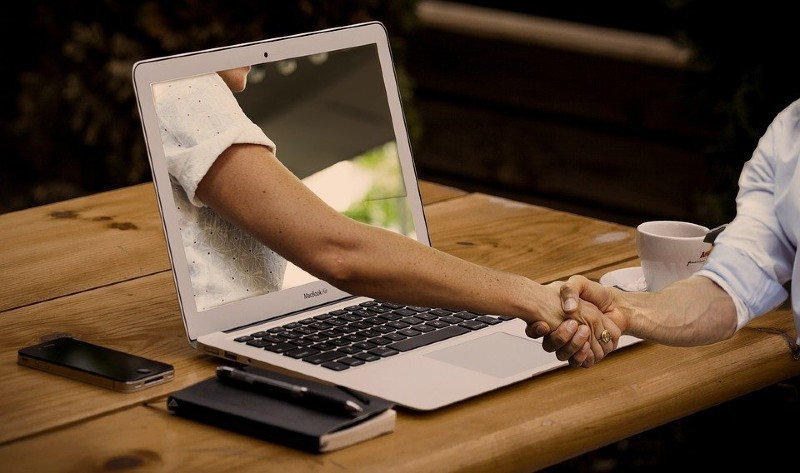 When it comes to choosing a new energy supplier, UK consumers have an embarrassment of riches. With over 50 energy suppliers to choose from, the sheer variety can actually be daunting. Especially when they all seem to be making the same bold claims.
Every supplier out there, from the "Big 6" to scrappy new independent suppliers seems to be offering cheaper energy, better renewability, more responsive customer service and greater ease in managing your account. And therein lies the problem for consumers and energy suppliers alike. Just as it can be difficult for newcomers to stand out in the eyes of energy consumers who've seen it all, it can also be difficult to tell when a company is really doing something new. Could People's Energy be the breath of fresh air that consumers need?
People's Energy claim to put people and the planet before profits. And while this makes for a great soundbite, how does their performance measure up against their claims? Here, we'll look at People's Energy's performance in all the areas that matter the most to energy consumers just like you. We'll also look at what their customers are saying about them online. So you can make an informed decision about whether or not they're the right supplier for you.
Who are People's Energy? And what makes them different from other small suppliers?
People's Energy was founded in 2017 in Dalkeith, Midlothian. It was established with a view to being fundamentally different from other energy suppliers, especially powerhouses like the "Big 6 Energy suppliers". Instead of being owned by huge parent companies (or overseas governments in the case of EDF), People's Energy bills themselves as being "set up by the people, for the people". The company has pledged 75% of its profits to distribution among its customers, which will come in the form of credit on their accounts or reductions on their bills. Furthermore, they pledge to help "end fuel poverty forever" by providing cheap, renewable energy for all.
Sounds too good to be true, right?
In the face of such bold claims, jaded energy consumers might reasonably wonder…
Are People's Energy any good?
People's Energy's website and marketing materials make all the right noises. But do their practices (and prices) measure up?
At the time of writing the company has not yet begun to make a profit. Which is completely understandable in the energy sector where profits are razor-thin. However, the profit sharing page of their website demonstrates their commitment to transparency and informing customers as soon as they are able to do this.
They are also committed to doing social and environmental good. As well as being a living wage employer, they're also a Certified Social Enterprise and ORB (Organisation of Responsible Businesses) member.
But, let's be honest. While these corporate social responsibility and renewability are important considerations when choosing an energy company, most energy consumers are looking to save money on their energy bills.
So, let's take a look at their tariffs, rates and charges…
Is People's Energy cheap? Weighing up their tariffs and rates
People's Energy's website claims that "Members who join could save up to £200 per year – and often more" when measured against Ofgem energy price cap. As of October 2020, this cap is set at £1,042 per year for dual fuels. This is the lowest it has been since the cap was first introduced in January 2019. And the prospect of saving at least £200 on this is understandably appealing for UK households.
Let's take a closer look at their tariffs to see how much you could save by switching.
People's Energy tariffs compared
For a long time, People's Energy has just two tariffs— one fixed rate and one variable. Now, however, they have a more robust selection of 5 tariffs. One variable tariff, one variable tariff for prepayment customers and three separate fixed rate tariffs.
Let's take a look at their features and rates below. Rates are averaged across the UK and based on a standard meter. Your rates may vary depending on where you love, and day and night rates for Economy 7 meters may also vary.
| Tariff Name & Type | Electricity Standing Charge (Per day) | Electricity Unit Rate (Per kWh) | Gas Standing Charge (Per day) | Gas Unit Rate (Per kWh) | Early Exit Fee (Per fuel) |
| --- | --- | --- | --- | --- | --- |
| People's Energy Variable Tariff | 22.6p | 15.309p | 22.26p | 2.63p | N/A |
| The People's Prepay | 27.26p | 15.99p | 27.27p | 2.818p | N/A |
| People's Energy Fixed Tariff October 20 (1 Year) | 22.26p | 15.192p | 22.26p | 2.728p | £30 |
| People's Energy 2 Year Fixed Tariff September 20 (2 Year) | 22.26p | 15.997p | 22.26p | 2.888p | £45 |
| People's Energy Exclusive 12M September 20 (1 Year) | 22.26p | 15.483p | 22.26p | 2.687p | £45 |
All tariffs include a share in the company's profits (once the company starts making some).
There are also 3 separate "Council Tariffs" that are exclusive to members living in East Lothian. You can check out more information on all of their tariffs here.
People's Energy fuel mix: How green are they?
People's Energy pride themselves on delivering renewable electricity. But where does that green energy come from? And what do we know about their natural gas mix?
According to Electricityinfo.org, People's Energy's domestic electricity mix isn't quite 100% renewable yet. Although 97% comes from renewable sources, 3% comes from natural gas.
However, People's Energy do have a 100% renewable electricity and gas tariff for business customers, with all gas coming from food and farm waste. They also promise that 100% renewable domestic fuel tariffs are in the pipeline, potentially making them one of the greenest suppliers on the market today.
The company is also investing heavily in a renewable future, including buying their own wind turbines and helping members to set up a collective of renewable energy suppliers, generating their own energy through solar panels and domestic wind turbines and pumping it back into the grid.
Such a measure could conceivably make the company even more renewable and reduce prices further for customers. This is a strategy that's virtually identical to that of Tonik Energy which unfortunately stopped trading in October 2020.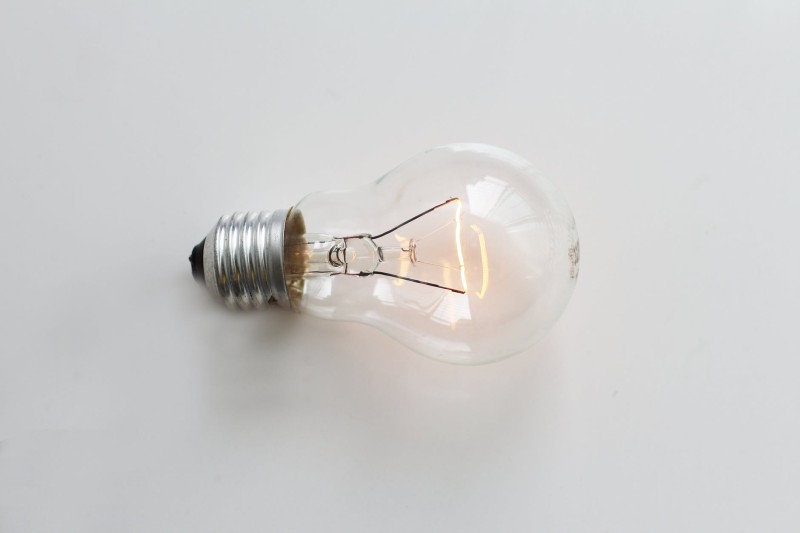 People's Energy reviews: What do their customers say?
People's Energy have a lot of very encouraging sentiments on their website and it's easy to see how they've amassed over 100,000 new customers in less than 3 years of trading. However, we can only get the big picture by looking at what their customers are saying about them online.
To do this, we'll be looking at reviews left on their Trustpilot page.
Here, they have amassed 3,329 customer reviews and garnered an overall customer score of 4.4 out of 5 stars, making them an "excellent" rated supplier.
Of these 3,329 reviews:
2,525 (76%) were "Excellent"
321 (10%) were "Great"
66 (2%) were "Average"
62 (2%) were "Poor"
356 (11%) were "Bad"
Positive customer reviews
Reviewers who has rated People's Energy as either "Excellent" or great focused on helpful customer service (mentioning team members by name, which we find is always a good sign). Several also expressed happiness with the prices of their tariffs or how the company had identified that their accounts were in credit and delivered expedient refunds or credited the account.
We've cherry picked some quotes that will hopefully provide a flavour of reviewer's positive comments and areas in which they were pleased:
"Query on tariff and account balance – both dealt with in a most excellent way… Not the usual delay tactics with refunding a large credit balance I have experienced with other providers".
"Friendly webchat. It took only 2min to reduce direct debit as the account is in credit".
"Kindly reduced my DD to help me out at the moment while I'm currently on benefits due to the restrictions with the pandemic… very courteous & kind".
"… the change over from Scottish Power was seamless and I like paying £42 a month less for the same service!"
Negative customer reviews
However, like all energy suppliers, People's Energy have their fair share of negative comments. However, "Bad" and "Poor" reviews are outnumbered by 73% when compared with "Great" and "Excellent" reviews.
Negative reviews focused on slow responses to customer queries, complications when switching, and billing inaccuracies. People's Energy have responded sincerely to both positive and negative. Trustpilot's analytics reveal that they have responded to 64% of negative reviews and usually respond within 48 hours.
The following quotes indicate the most common grievances with People's Energy:
"I inherited this energy provider after a recent house purchase. They wanted me to set a D/D for double the amount of energy I use . Attempts to contact them require a 15-30 minute wait on the phone; a three week wait for a reply to a message or email, or a 10/20 minute wait for live chat."
"I am still trying to get the meter moved… This has massively impacted the schedule of my flat refurbishment and I am starting to loose money."
"…I inherited this energy provider after a recent house purchase . They wanted me to set a D/D for double the amount of energy I use . Attempts to contact them require a 15-30 minute wait on the phone ; a three week wait for a reply to a message or email , or a 10/20 minute wait for live chat."
How to contact People's Energy
There are a number of ways in which People's Energy can be contacted. The easiest of which is to use the Live Chat option on the company's Contact Page. Alternatively, you can call them on 0131 285 5510. If your query is less urgent, you can email them at customerservices@peoplesenergy.co.uk. There's also a dedicated email for prepayment meter issues. This is prepaymenthelp@peoplesenergy.co.uk.
Staffed hours are 9.00am-7.45pm from Monday to Friday, and 9.00am – 4.45pm over the weekend.
How quickly do they respond?
An independent snapshot investigation in 2019 revealed an average wait time 3 minutes and 17 seconds to get through to a customer service representative on the phone. Email responses took 3 days on average.
Think People's Energy might be the supplier for you? Let us handle your switch!
As we can see, there's a lot to commend People's Energy to consumers, from reasonable energy prices to an increasingly renewable energy mix, and the opportunity to share in the company's profits.
If you think that People's Energy may be the supplier for you, get in touch with us today. Not only can we help you to find the best value tariff for your needs, we'll also manage your switch from end-to-end. So you can enjoy cheaper, more renewable energy without hassle or headaches.
Sound good?
Call us today on on 0330 054 0017
People's Energy FAQs
How many customers does People's Energy have?
At the time of writing, People's Energy have around 115,430 customers.
Who owns People's Energy?
People's Energy is a completely independent energy supplier and was actually crowdfunded into existence. It was founded by David Pike and Karin Sode in 2017.
Can I join People's Energy on a prepayment meter?
For their first few years of trading, People's Energy did not support customers on prepayment meters. However, they always promised that they had plans to do so as soon as possible. As of June 2020, People's Energy have begun to offer tariffs for customers with prepayment meters.
Do People's Energy offer smart meters?
People's Energy do supply smart meters to customers free of charge. What's more, they exclusively supply the second generation (SMET2) smart meters. These use a DCC network to communicate energy use directly without the need for meter readings. What's more, if you change energy supplier in the future, they will continue to function normally where previous generations would "go dumb" and stop reporting energy usage.