ESB Energy in 2021: Prices, Reviews and Contact Details

Want to switch energy supplier to ESB Energy?
Let our experts advise you on the best offers on the market!
Monday to Friday – 9am to 7pm
papernest disclaims that they are not currently in partnership with ESB Energy

Want to switch energy supplier to ESB Energy?
Let our experts advise you on the best offers on the market!
Monday to Friday – 9am to 7pm
papernest disclaims that they are not currently in partnership with ESB Energy
Irish energy consumers will already be familiar with ESB Energy. The Electricity Supply Board is the state provider for energy in the Republic of Ireland. However, they also have a growing presence in the UK energy market. Promising to deliver 'great value responsible energy', ESB have their sights set on the domination of the UK energy market with an impressive range of renewable energy tariffs, including exclusive tariffs for electric vehicles.
Last updated: March 2021
| | |
| --- | --- |
| ESB Energy | |
| Founded | 1927 |
| Client Email | help@service.esbenergy.co.uk |
| Client Number | 0345 60 70 372 |
| Log in | Log into your ESB Energy account here |
| Number of clients | 1.3 million |
| Postal Address | ESB Energy Ltd, Peter House, Oxford St, Manchester M1 5AN |
Do the realities of consumers match the Irish supplier's claims?
Here we'll take a look at ESB Energy's prices and tariffs as well as the reviews left by their customers to see whether ESB Energy is deserving of your hard-earned money.
Who are ESB Energy?
ESB Energy is Ireland's state energy supplier, and has generated electricity in Ireland for over 90 years. And while the name may appear fairly new to the UK energy market, they have actually had a power generating presence in Britain for 26 years, helping to grow the UK's energy industry.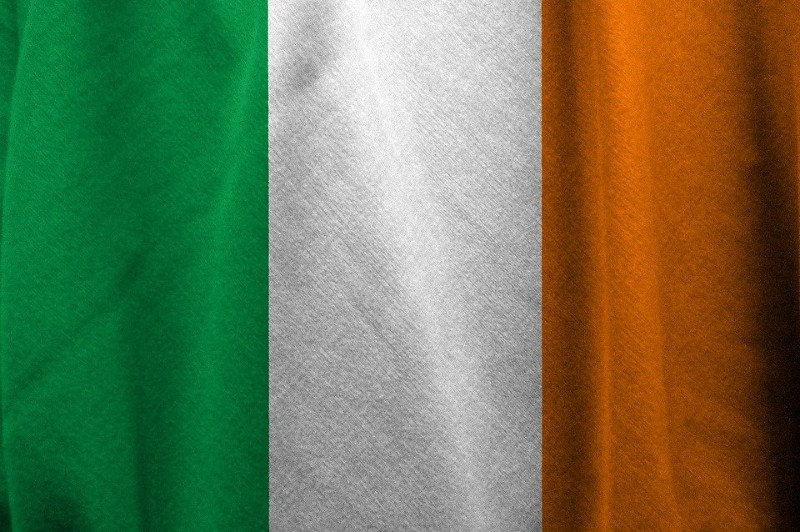 ESB Energy has the same USPs as many of the UK's smaller green suppliers, promising renewable energy at great rates. Yet, many UK energy consumers who might be wary of smaller suppliers could consider ESB's pedigree very reassuring. After all, many smaller suppliers in the UK offer the same green energy fuel mix and low prices. But their very affordability can make them prone to cash-flow crises that cause them to fail despite making a great impression with customers.
In this regard, ESB could be considered the best of both worlds.
They have many of the selling points that we expect from a smaller supplier with the longevity and pedigree that we might expect from one of the "Big 6" suppliers. One of which (EDF Energy) are also state-owned, with over 80% of the company belonging to the French government.
Is ESB Energy cheap?
When compared with the UK average rates of 14.37p, for electricity and 3.80p for gas per kWh, ESB Energy rates are a little higher than average for electricity in most areas, but a little lower than most for gas. Of course, your costs may vary depending on the area in which you live and your household usage.
ESB Energy fuel tariffs compared
ESB Energy have a modest rate of tariffs that include two fixed rate tariffs, one variable rate tariff and an EV tariff for customers who charge their electric vehicles at home on top of the more typical forms of UK energy consumption. Both single and dual-fuel tariffs are available.
The following table is based on UK average rates. As always, yours may vary:
| Tariff Name & Type | Electricity Standing Charge (per day) | Electricity Unit Rate (per kWh) | Gas Standing Charge (per day) | Gas Unit Rate (per kWh) |
| --- | --- | --- | --- | --- |
| Brighter Future 12 v7 (12 months fixed) | 16.67p | 16.48p | 18.13p | 2.81p |
| Brighter Future 24 v7 (24 months fixed) | 16.86p | 16.67p | 19.34p | 3p |
| Brighter Future 24 EV Tariff v7 (24 months fixed w/ electric vehicle) | 16.86p | 16.67p | 19.34p | 3p |
| Variable Electricity and Gas | 21.1p | 16.45p | 25.82p | 2.96p |
Both fixed rate tariffs are subject to an early exit fee. The exit fee for the 12 month "Brighter Future 12 v9" tariff and the 24 month "Brighter Future 24 v9" are both £30 per fuel.
However, according to Ofgem Guidelines, there is a 'switching window', of 49 calendar days before your fixed-term contract comes to an end. So you may switch within this period without incurring an exit fee. Indeed, competition is so fierce that some suppliers may offer to pay the early exit fee for you if you switch.
ESB Energy fuel mix: how green are ESB energy?
More and more UK consumers are coming to demand renewability from their energy suppliers so that they can enjoy cheaper energy that isn't generated by burning fossil fuels.

All of the tariffs currently on offer from ESB offer 100% renewable electricity. The "Fuel Mix" page on their website states that these tariffs use 100% renewable electricity from solar and wind farming, although the exact percentages are not disclosed. This means that their electricity generation is completely carbon neutral.


COVID-19

More than ever, our team of experts remain on deck to help you make savings on your energy. We understand how deeply the lives of many are affected by these trying times and we want to support you the best we can. More on your energy supply during COVID-19 in our article.


Unfortunately, there is currently no information on how much (if any) of their gas comes from renewable sources (such as animal or vegetation waste) or how much id carbon-offset by other carbon-reducing projects. However, ESB are keen to state that they have a clear focus on innovation and renewability. So we can hopefully expect information on more renewable gas in the future.

It's also worth noting that the company is invested in hey are currently invested in 18 wind farms and nine hydroelectric stations across Britain and Ireland, which we can expect to play a part in their energy mix in future.

The page also includes energy fuel mix data for tariffs that have now been discontinued (as of 30th August 2019). These are as follows:
| Energy Source: | % of total |
| --- | --- |
| Coal | 6% |
| Natural Gas | 67% |
| Nuclear | 8% |
| Renewables | 15% |
| Other Fuels | 5% |
| Total | 100% |
This resulted in 349 g of carbon per kWh, with 0.006 g of high-level radioactive waste generated per kWh.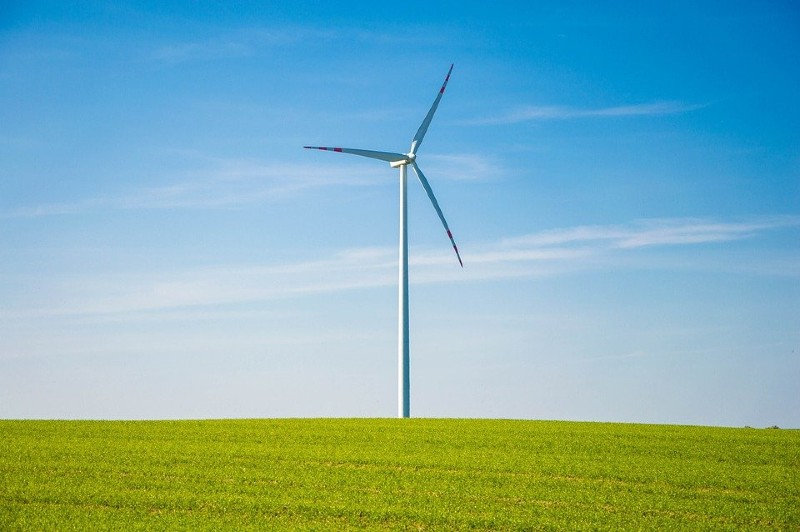 Do ESB Energy use smart meters? And if so, what kind?
Smart meters can be a great way for energy consumers to better keep track of their energy use and ensure fair and accurate bills with no need to report meter readings on a monthly basis. They work by sending usage data to energy suppliers in real time, while also providing greater visibility of energy use for consumers.
However, not all smart meters are created equal. The first generation of "SMETS 1" smart meters use a 3g network to communicate with suppliers. And this can cause them to "go dumb" and stop reporting usage data if the user changes suppliers.
Fortunately, however, ESB Energy not only supply smart meters, but they exclusively supply second-generation "SMETS 2" smart meters. These use what is called a DCC network, meaning that even if you change energy suppliers in the future, your smart meter will remain fully functional.
ESB Energy reviews: what do their customers say?
ESB Energy offer reasonable prices, a flexible range of tariffs and 100% renewable electricity. But many energy consumers want to know what their customers day about a supplier before deciding to commit. With that in mind, let's take a look at what ESB Energy's customers say about them on Trustpilot.
At the time of writing, ESB Energy has 2,207 reviews with a very respectable average star rating of 4.5/5.
Of these 2,207 customer reviews:
1,721 (78%) were "Excellent"
259 (12%) were "Great"
41 (2%) were "Average"
30 (1%) were "Poor"
156 (7%) were "Bad"
Positive reviews praised ease of switching, excellent customer service, friendly and knowledgeable staff and great value for money. One happy reviewer stated that a member of the team has "helped switch me from British Gas to ESB and is saving me a bomb in the long run". Many of the positive reviews mentioned members of the customer service team by name. Something that consumers tend to do when they have experienced customer service that goes above and beyond.
The comparatively few negative reviews cite billing errors and miscommunications with customer service staff. For instance, one member of the team informed a reviewer that they would not incur an early exit fee by switching to ESB. However, the reviewer later found that they were subject to an exit fee and was (understandably) not impressed.
However, ESB have responded with sincerity to negative reviews on Trustpilot and attempted to seek resolution. ESB has responded to 98% of negative reviews, usually within 24 hours.
Think ESB Energy may be the supplier for you? Let us help you switch!
If what you've read leads you to believe that ESB may be the supplier for you, you can trust us to manage your switch and ensure that you're getting the very best value for money, and optimal savings based on your location and usage.
We can also manage every stage of your switch from end-to-end so you can enjoy greener, cheaper energy hassle-free.
Sound good?
Get touch with us today on 0330 054 0017. We're available from 9am to 7pm.
Read more about different UK energy suppliers here:
FAQ
What does ESB stand for?
ESB stands for the Electricity Supply Board. It is the state provider for energy in the Republic of Ireland, and has supplied energy to the Irish republic for 90 years.
How do I contact ESB Energy?
There are several ways you can contact ESB. You can call them between 9am and 5pm Monday to Friday on 0345 60 70 372. You can also
click here to request a callback. Alternatively, you can email help@service.esbenergy.co.uk.
Is ESB a green energy supplier?
Yes. At present, ESB Energy offers 100% renewable electricity from wind and solar power. It is unclear, however, how much (if any) of their natural gas comes from renewable or carbon-offset sources.
Do ESB Energy use smart meters?
Yes. And better yet, they exclusively use the second generation (SMETS 2) smart meters. These are superior to their predecessors as the network they use ensures that they remain fully functional even if you switch energy suppliers at a later date.