Outfox The Market in 2021: Prices, Reviews and Contact Details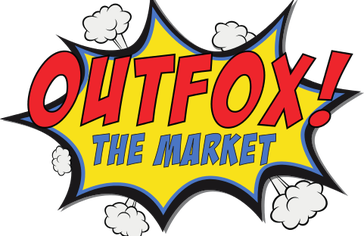 Looking to switch to Outfox The Market?
Let our experts advise you on the best offers on the market! Call us for free between 9am and 7pm, Monday to Friday.
papernest disclaims that they are not currently in partnership with Outfox The Market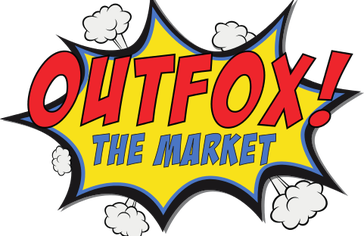 Looking to switch to Outfox The Market?
Let our experts advise you on the best offers on the market!
Monday to Friday – 9am to 7pm
Papernest disclaims that they are not in partnership with Outfox The Market
The great thing about being an energy consumer in the 2020s is that you have an abundance of choice. As well as the "Big 6" energy suppliers that supply around 70% of the UK's energy, there are a wealth of smaller suppliers. Each promising to deliver more affordable energy bills, greener energy and a more dedicated approach to customer service. All of which newcomer Outfox The Market claims to offer.
Last updated: March 2021
| | |
| --- | --- |
| Outfox The Market | |
| Founded | 2017 |
| Client Email | kapow@outfoxthemarket.co.uk |
| Client Number | 0800 103 2702 |
| Log in | Log into your Outfox The Market account here |
| Number of clients | Unclear |
| Postal Address | Outfox The Market (Foxglove Energy Supply LTD), 16 North Mills, Frog Island, Leicester, Leicestershire, LE3 5DL |
Like many smaller suppliers, Outfox The Market builds its brand around bringing customers the cheapest energy tariffs on the market. But are their tariffs as really as cheap as the brand's marketing would have us believe? Is their energy mix as renewable as we'd hope? And are the cheap energy bills offset by a lack of customer service?
Here we'll look at their prices, plans, tariffs and customer reviews to help you decide whether Outfox The Market is the energy supplier for you!
Who are Outfox The Market & what makes them different?
With the quirky comic-book-style branding, and informal playful tone of its website, Outfox The Market clearly aim to stand out among their peers. A relative newcomer to the market, this scrappy independent supplier started out in 2017 with one simple goal— to save their customers money while also reducing their carbon footprint. Outfox The Market is one of Foxglove Energy Supply Ltd.'s 8 brands, although it's unclear just how large their market share currently is.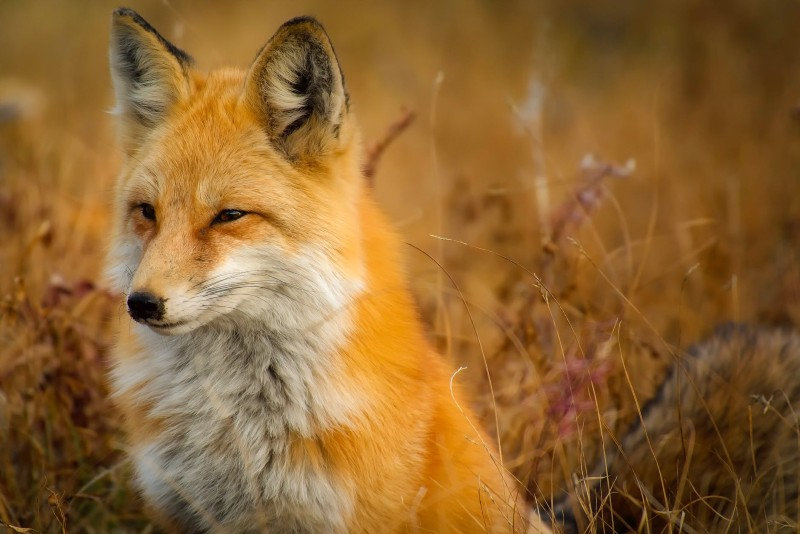 As well as offering affordable tariffs, all of their energy is 100% renewable. Making them a great choice for cash-strapped but ethically-driven energy consumers.
How does Outfox The Market work?
Outfox The Market have built their brand around giving customers "all the frills and low bills!".
Their business model is based on providing wholesale energy prices in exchange for a monthly membership fee. This fee is based on the customer's annual consumption. Their analysts keep a close eye on wholesale energy prices in order to ensure that they are ahead of the curve and giving their customers the best deal.
Hence the name— Outfox The Market!
Is Outfox The Market going bust?
Rest assured, Outfox The Market is not going bust. This was a rumour that began circulating in 2018. This was after a series of billing errors and huge fluctuations in direct debits during colder months that caused the supplier to completely re-examine its pricing structure.


COVID-19

More than ever, our team of experts remain on deck to help you make savings on your energy. We understand how deeply the lives of many are affected by these trying times and we want to support you the best we can. More on your energy supply during COVID-19 in our article.


However, the company was quick to reassure customers both on their website and social channels that the brand is still alive and well.
Outfox The Market: Charitable links
Another factor that makes Outfox The Market appealing to ethically-minded consumers is its work with children's charity Healing Little Hearts.
This UK-based children's charity, specialised in providing free open heart and interventional cardiac catheterisation surgery to children in developing parts of the world.
Every year, over 1 million children are born with Congenital Heart disease worldwide, and tragically, only around 10% of these children receive the treatment they need. When you choose Outfox The Market you're contributing to the sterling work the charity does.
Outfox The Market tariffs & plans
Until recently, Outfox The Market used a membership system with fees in line with annual usage. Since June 2018, membership fees were as follows:
0-2,399kwh/year – £6.99/month
2,400-3,499kwh/year – £8.99/month
3,500-4,599kwh/year – £10.99/month
4,600-6,399kwh/year – £13.99/month
For customers that used more than this, membership fees continued on a sliding scale up to £53.99/month for customers who use in excess of 50,000+kwh/year.
However, billing inaccuracies leading to astronomical bills in colder months precipitated a move to conventional tariffs.
Originally, Outfox The Marker imbued its tariffs with quirky comic-book-inspired names. Tariffs had 1960s Batman-esque Zapps, Whacks and Kapows for names. Recently, however, they have developed more conventional and referential names. Unfortunately, Outfox The Market does not publish all of its tariffs online. The only way to review them is by getting a quote or using our price comparison service.
However, we can provide information on some of their fixed rate and flexible tariffs, which should hopefully give you a useful overview:
| Tariff Name | Electricity daily standing charge | Electricity pence per KWh | Gas daily standing charge | Gas pence per KWh |
| --- | --- | --- | --- | --- |
| ONE GREEN FLEX 3.0 | 19.02 | 14.48 | 25.20 | 2.44 |
| FIX'D 20 14.0 | 19.94 | 13.83 | 18.53 | 2.42 |
| One Green Flex 2.0 Plus | 23.33 | 11.87 | 26.00 | 2.12 |
| FIX'D 20 13.0 | 10.11 | 15.03 | 10.74 | 2.43 |
| Fix'd 20 11.0 | 11.32 | 12.60 | 11.32 | 2.49 |
| ONE GREEN FLEX 2.0 | 26.25 | 11.87 | 24.88 | 2.07 |
| FIX'd 20 5.0 | 23.10 | 12.24 | 24.99 | 2.10 |
| Fix'd 20 5.0 Plus | 26.25 | 11.87 | 24.88 | 2.07 |
Fixed tariffs used to carry an early exit fee of £30 per fuel, however, these have since been waived. For most consumers, Outfox The Market's variable tariffs remain the cheapest on the market, at an average £807/year based on average use.
However, the brand got into a spot of bother last year with the Advertising Standards Authority. The body ruled against ads that suggested Outfox The Market's tariffs were the cheapest across the board, without sufficient evidence that this was the case. Although their prices are generally either the cheapest or at least among the cheapest, it's always important to check. Your own mileage may vary depending on your location, how much energy you use and when you use it.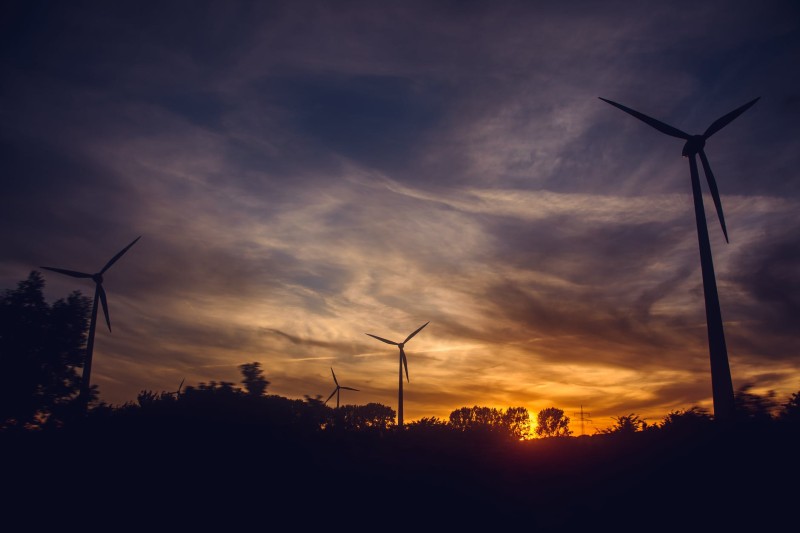 Energy mix: Is Outfox The Market green?
Outfox The Market has always been one of the greenest suppliers on the market today. And since it was established in 2017 its energy fuel mix has remained unchanged. 100% of Outfox The Energy's electricity comes from offshore wind turbines. As the brand's website notes, this not only helps the environment but the economy, too. It works with renewable power company Orsted to supply this energy.
Their website states that switching to their tariffs prevents 1.1 tonnes of carbon from entering the atmosphere each and every year.
Does Outfox The Market supply gas?
Outfox The Market does supply gas. Although it doesn't offer any specific dual fuel tariffs. In their "fuel mix" page it does not specify where their natural gas comes from.
Is Outfox The Market any good? What do their customers say?
Outfox The Market have encountered a few bumps in the road since they were established in 2017. First there was the mass exodus of customers and rumours that the company was going bust in 2018. Then, in 2019, there was the brand's run-in with the Advertising Standards Authority. In february of 2020, the brand came under scrutiny for not paying customers with Feed-In Tariffs their due. These are tariffs that pay customers with solar panels and batteries for the energy that they feed back into the grid. Energy watchdog Ofgem found that the brand owed its customers a combined £602,930. Ofgem warned that the supplier faced a harsh fine and could even have its license to supply gas and electricity revoked.
Despite all this, however, Outfox The Market enjoys generally good reviews on Trustpilot with an average 4.6 out of 5 stars. At the time of writing, there were 23,985 customer reviews. Of which:
15,661 (65%) were "Excellent"
4,038 (17%) were "Great"
728 (3%) were "Average"
430 (2%) were "Poor"
3,128 (13%) were "Bad"
The Good
The majority of reviews (82%) left stated that Outfox The Market are either "Excellent" or "Good". The vast majority of customers felt that they were getting good value for money, and a few recent reviews also lauded the brand's customer service. One extremely enthusiastic reviewer singled out the customer representative they deal with, commending him for being "helpful, informative and quick to deal with my queries". Other reviews were pleased with how quick and easy it is to switch to them, and to manage their customer accounts on the website. Bill accuracy and clarity were also positive features, as was the brand's commitment to renewability.
The Bad
Difficulties with customer service are among the most commonly criticised aspects of Outfox The Market, with some customers stating that they were kept in long queues waiting for a customer service representative.
However, an independent survey found that the brand took just 41 seconds to respond via live chat, although they were slower to respond over the phone with an average pick-up time of 4mins 4secs.
The Ugly
Some of the angriest reviews from customers refer to the hiking of energy rates that (in fairness) could no0t have come at a worse time in light of the current pandemic. One review stated that they were "totally disgusted" and that their rates ended up being more expensive than their previous supplier offered.
In fairness, the brand has been very responsive to negative reviews, citing a rise in wholesale energy costs as the cause of the price hike rather than shameless profiteering.
Think Outfox The Market could be the supplier for you? Let us handle your switch!
If you think you'd benefit from Outfox The Market's low prices and renewable energy mix, get in touch with us today! Not only can we verify that they're the best fit for your needs, we can manage your switch from end-to-end. So you can enjoy cheaper, greener energy hassle free!
Call us today on 0330 054 0017. We're available from 9am to 7pm.
Would you like to know more information about Out Fox The Market?
If so, check out our article on Out Fox The Market Reviews.

Outfox The Market FAQs
Do Outfox The Market offer Smart Meters?
Unfortunately, no. Outfox The Market does not currently supply smart meters. However, there were rumblings that these would be offered in late 2020. However, at the time of writing (October 2020) there are no clear plans for this.
☎️ How do I contact Outfox The Market?
If you need to contact Outfox The Market, you can reach them over the phone on 0800 103 2702. You can also contact them via email at kapow@outfoxthemarket.co.uk. Or their live chat may be the fastest option. You can access this by visiting their website and clicking the box in the bottom right corner.
Do Outfox The Market offer the Warm Home Discount?
Unfortunately not. Although they do state that their tariffs are likely to be cheaper than any competitor's prices, even with the Warm Home Discount of £140 per year.
Do Outfox The Market have a mobile app?
Alas, no. However, you can manage your account via the customer portal on their website.