Should I choose a fixed or variable energy tariff?
Powering up your home has never been so easy
Let us set up your energy supply with the best supplier in 10 minutes.
Monday to Friday – 8.30 am to 5.30 pm
Switch Plan is rated 4.0/5 on Trustpilot
Ad
Powering up your home has never been so easy
Let us set up your energy supply with the best supplier in 10 minutes.
Monday to Friday – 8.30 am to 5.30 pm
Switch Plan is rated 4.0/5 on Trustpilot
Ad
When finding your next energy plan many people completely underestimate the amount of savings that they are missing out on. On average switching suppliers regularly and choosing the right tariff can save you around £400 a year, a considerable amount for many UK residents that are already struggling with rising bills. Because choosing the right energy plan can have such a big impact on your household budget we believe you should know how to identify the best plans for you. If you don't know the difference between fixed-rate and variable-rate energy plans, fear not continue below to read our explanation as well as the pros and cons of each format.
Last update: June 2022
As you may have heard on the news, the UK energy market crisis is driving up energy costs and putting several energy suppliers out of business. As a result, we have currently paused our supplier switching services, however, we hope to return as soon as possible. To learn more about this and stay updated you can read our page on the UK energy crisis.
While the truth remains that there is no one singular energy plan that is best for every property, there are a number of ways that you can single out which tariff is best for you. It can be an overwhelming process, but that's where we can help! Giving our energy experts a call today will not only be able to clear up any questions you have but they can also provide you an accurate comparison based on your locations and consumption.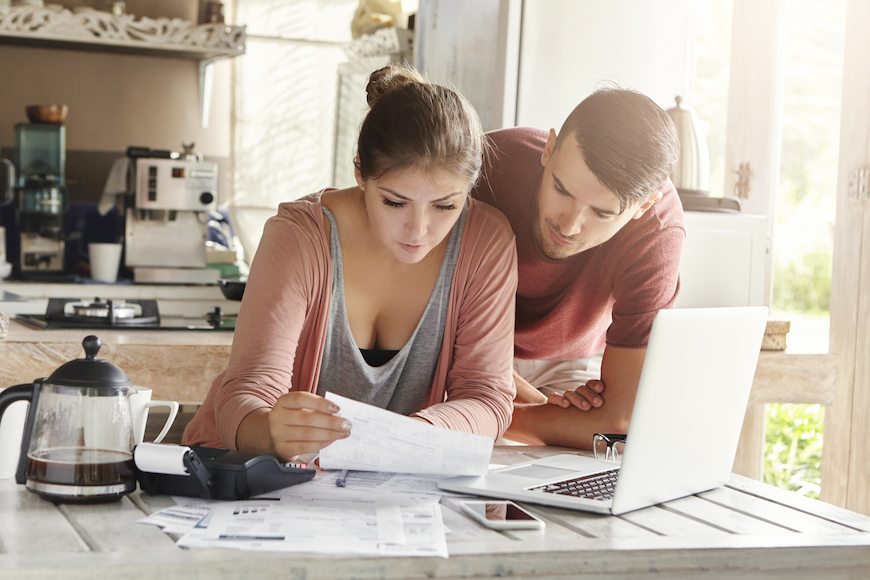 What is an energy tariff?
Have you ever wondered how your energy bills are calculated or even what exactly a tariff is? Don't worry, you're not alone! The first thing that you should know is that most UK residents actually overpay for their energy, but it's our mission to change that by informing everyone of what they might be missing out on! Many energy suppliers take as many opportunities as they can to capitalize on their own customers, and while you think loyalty might get you a better deal it's actually often the opposite.
The role that an energy tariff plays is it serves as the payment plan that you choose for your energy plan. There are almost countless variations and options for you to choose from that have different offerings ranging from sustainable green energy all the way to potential prizes such as event tickets. Every energy supplier will have different tariffs and most will have multiple. Some, like Scottish Power, have around 30 different tariffs listed on their site.
What is an energy tariff composed of?
An energy tariff is composed of two key elements which make up the core of your bill:

The unit rate for your electricity and/or gas consumption, which typically in kilowatt hours (kWh)
A daily standing charge.
Your unit rate is what is going to measure your consumption, so if you are using a lot of energy in one month your bill will be higher because the costs per kilowatt reflect the amount of energy you've used. There are different unit rates for electricity and gas, each unique to their tariff plan they are a significant component of your bill.
The standing charge is what your energy supplier charges you each day, which can be described as a management fee for your energy supply. This is a charge the will be billed to your account each day regardless of whether or not you use any energy at all. While there are few suppliers that do not use standing charges in their bills, such as Utilita Energy, a vast majority of suppliers in the UK do.
Different tariffs will have different unit rates and standing charges in an attempt to provide customers with more options. By breaking down the structure of a tariff you can best realize which are the best fit for your needs, some may benefit from having a variable rate tariff where others may benefit more from a
Let's take a look at the difference so you can choose the right one for your household.
Our energy experts are here to help
Free service - Available Monday to Friday from 8.30 am until 5.30 pm
What is a fixed energy tariff?
A fixed rate energy tariff is an energy plan that locks in your energy costs for a fixed period, usually either 12 or 24 months. While you're under a fixed-rate contract your energy costs won't rise, even if the wholesale cost of energy does. This makes fixed-rate tariffs a good structure for households who want to minimize surprises on their monthly energy bill. By knowing the rates ahead of time many households can plan ahead and better measure their consumption to fit their budget.
Advantages of a fixed rate deal
Fixed rate energy deals have a number of advantages. For starters, they're often among the cheapest energy deals on the market. Energy suppliers buy wholesale energy in advance, so they're able to offer better rates to customers who are prepared to stay with them in the long term. Most energy suppliers are more than happy to offer cheaper rates if it means they get to keep a customer for longer. That said, 24 month fixed tariffs are usually more expensive than 12 month tariffs because they're designed to insulate customers from 2 years' worth of potential increases in wholesale costs.
The advantages of fixed rate energy tariffs:
Usually cheaper than variable rate deals.
Most suppliers have at least one fixed rate plan, giving you a great deal of choice.
Fixed rates make it easier to predict your energy costs and budget accordingly.
Fixed rate deals are usually subject to a dual fuel discount.
Some longer term fixed tariffs may include some rewards in the form of high street vouchers or smart tech for your home.
The Disadvantages of a fixed rate energy plan
As we can see, fixed rate tariffs have a lot of advantages. However, they also come with some limitations. Once you're on a fixed rate energy plan, you're tied in with that supplier for 12-24 months. And while you can get out of your contract early, it usually comes at a cost.
The disadvantages of a fixed rate energy tariff:
If you want to get out of your contract early you'll need to pay an early exit fee. These are usually anywhere between £25 and £50 per fuel. However, some charge as little as £5 per fuel or have no exit fees at all, again it depends on the supplier.
If wholesale energy prices drop, you won't get to benefit from the savings, you'll be stuck paying the higher rate until your contract ends.
You'll need to keep an eye out for a better deal when your tariff ends, or you could find yourself paying much more for your energy.
What to do when your fixed-rate plan comes to an end
Your energy supplier is legally obliged to let you know when your fixed-rate plan is coming to an end at least 49 days in advance.
When your fixed-rate plan expires, your supplier will place you on a "deemed contract". This is the same kind of flexible contract that you'll be on when you move into a new home. This means that your tariff will default to your supplier's standard variable rate tariff. As such, your unit rates and standing charges will likely increase, in turn, making you pay more money for the same energy. Many energy consumers are unaware of this and find themselves massively overpaying on their energy bills before they think to switch to a new supplier or tariff.
Ofgem guidelines state that you can exit any fixed-rate energy tariff up to 49 days before your contract's end date without incurring any exit fees. So you might want to start shopping around for a new energy deal around 6 weeks before your fixed rate tariff expires.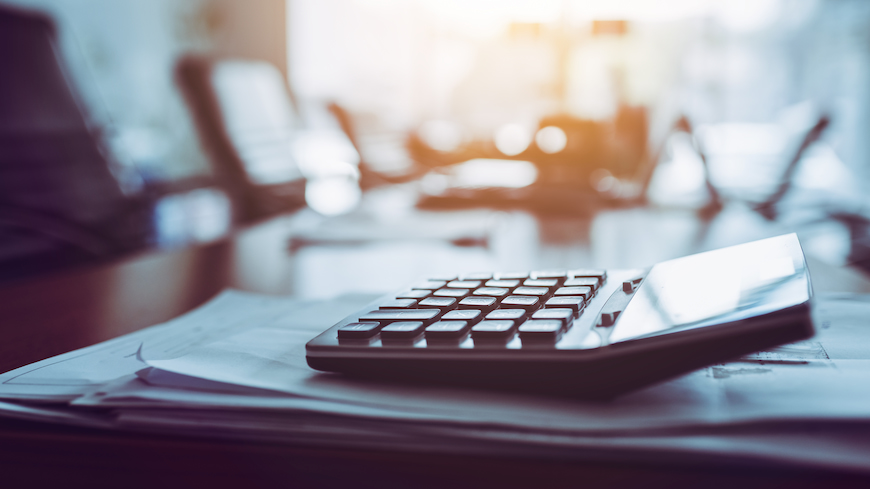 What is a variable energy tariff?
A variable-rate tariff is more flexible than a fixed rate tariff because you can leave at any time without incurring any exit fees. However, energy costs will mirror the costs of wholesale energy which fluctuate quite often, meaning that the costs for your energy can change fairly regularly. Typically every energy supplier has a variable rate tariff as their standard or default tariff and some suppliers, such as Bulb, only offer variable rate energy deals.
While these are often more expensive than their fixed-rate counterpart, they are protected by the Energy Price Cap a government instituted safety net that limits how much suppliers can charge you. At the moment the energy price cap for variable rate tariffs is roughly around £1,277 for direct debit dual fuel customers. The exact number of the Energy Price Cap is adjusted twice a year and subject to change after each review, the first takes place in April and the second in October.
Advantages of a variable rate deal
Although variable-rate deals are less stable than fixed-rate tariffs and as a result may be more expensive, they do have a number of inherent advantages.
You should not write off switching to a variable energy tariff without considering the following:
Variable plans are completely flexible, so you can switch at any time.
The cost of wholesale energy could go down, meaning that you could pay less for the same amount of energy.
Your supplier is obliged to give you notice if they intend to increase their variable rates. This gives you plenty of time to find a better deal elsewhere.
You are protected by the Energy Price Cap, meaning that there is a ceiling to how much you can be charged for your energy.
Disadvantages of a variable energy plan
If you want an energy deal that you can set up and then forget about for a year, variable rates may not be for you. If you lose track of how much you are being charged for your energy there is a good chance you're missing out on savings.
The disadvantages of variable rate tariffs:
Usually more expensive than fixed rate deals.
No protection if you're supplier announces a price rise. Although you will get enough notice to jump ship.
It can be harder to budget when you don't know what your energy costs will be in a month's time.
Do I choose Fixed or Variable Energy Tariffs?
Are fixed or varied energy tariffs better?
Now that we've looked at the inherent pros and cons of both fixed and variable rate tariffs, it begs the question… which is better?
Unfortunately, that's a difficult question to answer.
The right choice for you depends very much on your needs. If you're after a low-maintenance, affordable tariff that you can forget about as soon as you've set it up, a 12 month fixed energy plan may be the best bet for you.
However, if you want to ensure that you're always getting the best deal, and the lowest prices on the market, you might be better served by a variable rate deal. Especially now, when the energy price cap is one of the only things keeping energy costs within the realm of affordable.
One thing is for sure. With so many different energy plans on the market, you're sure to find a good fit for your household's energy usage. Not all fixed-rate and variable rates are created equal. It's not just about choosing a variable or fixed rate tariff but choosing the right variable or fixed rate tariff.
That's where we come in!
We can scour the market on your behalf to find the perfect energy deal for your needs and usage. We'll even manage your switch for you from end to end, so you can enjoy more affordable energy as soon as possible without any hassle.
Sound like a plan?
Call us today.
We're available from 8.30 am to 5.30 pm.
Read More
Available Monday to Friday from 8.30 am until 5.30 pm
FAQ
How do fixed and variable prices vary?
Fixed rates are usually cheaper than variable rates. However, variable rates afford energy consumers more freedom, and can rise or fall in proportion to the cost of wholesale energy. There is huge variation between different fixed and variable tariffs depending on which supplier you choose. Which is why it's important to take the time to find the right tariff for your needs.
Are there tariffs with no standing charges?
Yes, a number of suppliers like Utilita that offer tariffs with no standing charges. However, these have much higher than average gas and electricity unit rates. You should only opt for this kind of tariff if your property is unoccupied for most of the year.
Can I get out of my fixed rate energy tariff without paying an exit fee?
There are three ways to get out of a fixed rate without paying an early exit fee. Most exit fees are between £25 and £35 per fuel, and some go as high as £50 per fuel. So you should certainly avoid this if you can. You can do this by:
* Switching within your 2 week "cooling off" period after signing up.
* Switching within 49 days of your contract's end date.
* Switching to a supplier that will pay your early exit fee for you (e.g. Utility Warehouse).
Are variable rate deals always more expensive?
Variable rate deals are usually more expensive, but not always. It all depends on the wholesale cost of energy. This is usually tied (at least in part) to the price of oil. As a result of the ongoing energy crisis in the UK, variable rate tariffs are actually less expensive than most fixed-rate tariffs offered on the market today.ƒ 
Updated on 27 Jan, 2022