Should I choose a fixed or variable energy tariff?
Powering up your home has never been so easy
Let us set up your energy supply with the best supplier in 10 minutes.
Monday to Friday – 8.30 am to 5.30 pm
Powering up your home has never been so easy
Let us set up your energy supply with the best supplier in 10 minutes.
Monday to Friday – 8.30 am to 5.30 pm
It's fair to say that choosing between a fixed and variable energy tariff wont be the most difficult decision of your life, but it is still an import a decision and it could save you money. Additionally, You probably don't brag about comparing energy plans when having coffee with friends nor compare fixed or variable energy tariffs as an icebreaker at parties. Nonetheless, the energy tariff you choose can have a profound and lasting effect on your household finances.Choosing the right tariff for your household needs is a critical part of your household budget. How? Keep reading!
Last update: September 2021
As you may have heard on the news, the UK energy market is currently under an immense amount of stress as a result of a global gas shortage driving up costs and putting several energy suppliers out of business. To learn more about this and stay updated on a daily basis you can read our page on the UK energy crisis.
What is an energy tariff?
Have you ever wondered how your energy bills are calculated? Are you unsure exactly what a tariff is? Don't worry, we're here to make it a little clearer for you. And, if it is still unclear by the time you finish this article, give our experts a call at the number on the top of the screen. They will be able to help you switch energy suppliers and find the best deal for you.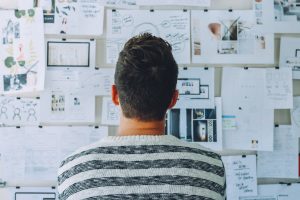 Your energy tariff is the price you pay for your gas and electricity. Every energy supplier will have different tariffs, and most will have more than one. Some have a lot more than one. Scottish Power, for instance, has over 30!
What is an energy tariff composed of?
An energy tariff is composed of two key elements:

The unit rates for your electricity and / or gas in kilowatt hours (kWh)
A daily standing charge.
Your unit rate is essentially what your energy supplier has paid for the energy you use. Some will have a small markup on this, while others make no profit at all on unit rates. The standing charge is a small daily charge (usually around 20-20p) which covers all the costs of bringing you the energy you use. This is where most energy suppliers make their modest profit.
Different tariffs will have different unit rates and standing charges. This allows customers to choose the right plan for your needs. Some might have higher standing charges and lower unit rates, making them a good fit for households that use a lot of energy. Some will have lower standing charges (or even none at all) but higher unit rates. These are a good fit for households that use very little energy or that are unoccupied for much of the year.
Some energy suppliers have lots of tariffs to offer a broad range of choice, while others have just one to keep things simple. However, all tariffs fall into one of two categories— fixed rate or variable rate.
Let's take a look at the difference so you can choose the right one for your household.
Our energy experts are here to help
Free service - Available Monday to Friday from 8.30 am until 5.30 pm
What is a fixed energy tariff?
A fixed rate energy tariff is an energy plan that locks in your energy costs for a fixed period. This is usually either 12 or 24 months. While you're covered by this plan, your energy costs won't rise, even if the wholesale cost of energy does. This is a good plan for households who want to be able to predict the future cost of their energy and who don't mind sticking with the same supplier for a year or two.
Advantages of a fixed rate deal
Fixed rate energy deals have a number of advantages. For starters, they're often among the cheapest energy deals on the market. Energy suppliers buy wholesale energy in advance, so they're able to offer better rates to customers who are prepared to stay with them in the long term. Most energy suppliers are more than happy to offer cheaper rates if it means they get to keep a customer for longer. That said, 24 month fixed tariffs are usually more expensive than 12 month tariffs because they're designed to insulate customers from 2 years' worth of increases in wholesale costs.
The advantages of fixed rate energy tariffs:
Usually cheaper than variable rate deals.
Most suppliers have at least one variable rate plan, giving you a great deal of choice.
Fixed rates make it easier to predict your energy costs and budget accordingly.
Fixed rate deals are usually subject to a dual fuel discount.
Some longer term fixed tariffs may come with rewards in the form of high street vouchers or smart tech for your home.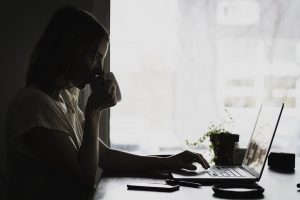 The Disadvantages of a fixed rate energy plan
As we can see, fixed rate tariffs have a lot of advantages. However, they also come with some limitations. Once you're on a fixed rate energy plan, you're tied in with that supplier for 12-24 months. And while you can get out of your contract early, it usually comes at a cost.
The disadvantages of a fixed rate energy tariff:
If you want to get out of your contract early you'll need to pay an early exit fee. These are usually anywhere between £25 and £50 per fuel. However, some charge as little as £5 per fuel.
If wholesale energy prices drop, you won't get to benefit from the savings.
You'll need to keep an eye out for a better deal when your tariff ends, or you could find yourself paying much more for your energy.
What to do when your fixed rate plan comes to an end
Your energy supplier is legally obliged to let you known when your fixed rate plan is coming to an end at least 49 days in advance.
When your fixed rate plan expires, your supplier will place you on a "deemed contract". This is the same kind of flexible contract that you'll be on when you move into a new home. This means that your tariff will default to your supplier's standard variable rate tariff. As such, your unit rates and standing charges will likely increase, so you pay more money for the same energy. Many energy consumers are unaware of this, and find themselves massively overpaying on their energy bills before they think to switch to a new supplier or tariff.
Ofgem guidelines state that you can exit any fixed rate energy tariff up to 49 days before your contract's end date without incurring any exit fees. So you might want to start shopping around for a new energy deal around 6 weeks before your fixed rate tariff expires.
What is a variable energy tariff?
A variable rate is more flexible than a fixed rate tariff, and you can leave at any time. Energy costs will, however, rise and fall in line with the wholesale cost of energy. While these are often more expensive than their fixed rate counterpart, low oil prices and wholesale energy costs have made the difference more negligible than ever. All energy suppliers have a variable rate tariff as their standard or default tariff. Some suppliers, like Bulb, only offer variable rate energy deals.
The Ofgem Energy Price Cap is in place to ensure that energy plans do not rise above a certain threshold, even if the wholesale cost of energy rises. As of October 2020, the cap stands at £1,042 for both fuels. The lowest that it has ever been since it was introduced in January 2019.
Advantages of a variable rate deal
Although variable rate deals are typically slightly more expensive than fixed rate energy plans, they do have a number of inherent advantages. Don't write off a variable energy tariff without considering the following:
Variable plans are completely flexible, so you can switch at any time.
The cost of wholesale energy can (and has) go down as well as up, meaning that you could pay less for the same amount of energy if wholesale costs drop.
Your supplier is obliged to give you notice if they intend to increase their variable rates. This gives you plenty of time to find a better deal elsewhere.
Disadvantages of a variable energy plan
Variable energy plans can be great if you box clever with them. However, getting the best value for money requires you to keep a finger on the pulse. If you want an energy deal that you can set up and then forget about for a year, variable rates may not be for you.
The disadvantages of variable rate tariffs:
Usually more expensive than fixed rate deals.
No protection if you're supplier announces a price rise. Although you will get enough notice to jump ship.
It can be harder to budget when you don't know what your energy costs will be in a month's time.
Do I chose Fixed or Variable Energy Tariffs?
Are fixed or varied energy tariffs better?
Now that we've looked at the inherent pros and cons of both fixed and variable rate tariffs, it begs the question… which is better?
Unfortunately, that's a difficult question to answer.
The right choice for you depends very much on your needs. If you're after a low-maintenance, affordable tariff that you can forget about as soon as you've set it up, a 12 month fixed energy plan may be the best bet for you. In the current climate, where the economic fallout of the pandemic and a potential no-deal Brexit can have an unpredictable effect on the market,
However, if you want to ensure that you're always getting the best deal, and the lowest prices on the market, you might be better served by a variable rate deal. Especially now, when wholesale energy prices are very low.
One things for sure. With so many different energy plans on the market, you're sure to find a good fit for your household's energy usage.
Let us find the perfect tariff for your needs
Not all fixed rate and variable rates are created equal. It's not just about choosing a variable or fixed rate tariff, but choosing the right variable or fixed rate tariff.
That's where we come in!
We can scour the market on your behalf to find the perfect energy deal for your needs and usage. Including 100% renewable tariffs. We'll even manage your switch for you from end-to-end. So you can enjoy more affordable energy quickly and completely hassle-free.
Sound like a plan?
Call us today.
We're available from 8.30 am to 5.30 pm.
Read More
Available Monday to Friday from 8.30 am until 5.30 pm
FAQ
How do fixed and variable prices vary?
Fixed rates are usually cheaper than variable rates. However, variable rates afford energy consumers more freedom, and can rise or fall in proportion to the cost of wholesale energy. There is huge variation between different fixed and variable tariffs depending on which supplier you choose. Which is why it's important to take the time to find the right tariff for your needs.
Are there tariffs with no standing charges?
Yes, a number of suppliers like E.on, Utilita, and Good Energy that offer tariffs with no standing charges. However, these have much higher than average gas and electricity unit rates. You should only opt for this kind of tariff is your property is unoccupied for most of the year.
Can I get out of my fixed rate energy tariff without paying an exit fee?
There are three ways to get out of a fixed rate without paying an early exit fee. Most exit fees are between £25 and £35 per fuel, and some go as high as £50 per fuel. So you should certainly avoid this if you can. You can do this by:
* Switching within your 2 week "cooling off" period after signing up.
* Switching within 49 days of your contract's end date.
* Switching to a supplier that will pay your early exit fee for you (e.g. Utility Warehouse).
Are variable rate deals always more expensive?
Variable rate deals are usually more expensive, but not always. It all depends on the wholesale cost of energy. This is usually tied (at least in part) to the price of oil. As the price of oil has dropped in 2020, so too has the cost of wholesale energy, meaning variable tariffs are particularly cost-effective right now. 
Updated on 4 Oct, 2021