I moved into a new rental home, how do I set up gas and electricity?
The energy plan tailored to your values exists.
And it is just one call away.
Our experts scour the market to guide you towards the energy deal custom fitted
to your needs and beliefs. Call us and let our experts switch you to for free.
Ad - Service available Monday-Friday from 8.30 am - 5.30 pm
The energy plan tailored to your values exists.
And it is just one call away.
Our experts scour the market to guide you towards the energy deal custom fitted
to your needs and beliefs. Call us and let our experts switch you to for free.
Ad - Service available Monday-Friday from 8.30 am - 5.30 pm
Many UK residents are actually unaware of the rights that they have as property renters at the moment, particularly regarding access to and paying for utilities. Setting up gas and electricity in a rented house or flat is one task in particular that many renters struggle with, which is why we've made the effort to create the guide below. Moving into a rented property can be a stressful process, so the Switchplan team would like to help however it can!
Last update: June 2022
In this guide, we will walk you through several topics, including:
Setting up utilities when renting.
What bills you are liable to pay as a renter.
Your basic energy rights as a renter.
What control your landlord has over your energy supply.
Renting a flat versus renting a house.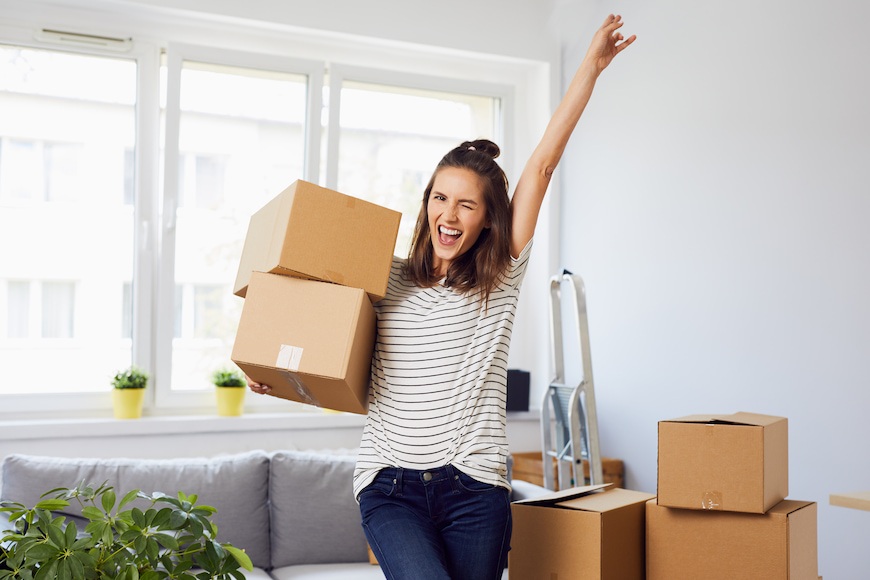 Taking charge of your utilities and setting up gas and electricity in your rental house or flat does not have to be difficult. In fact, it can take as little as a few minutes, but there are a few things you need to know first.
Setting up utilities when moving into a rental?
Read your rental agreement carefully
Your rental agreement should state clearly if you are responsible for paying bills for the property. If you are responsible for the energy supply, then you will need to set up an energy plan with a supplier because any damage to the property that comes from failing to do this, such as frozen pipes, could result in fines.
If your rental agreement states that you are responsible for paying all of your own utilities, then you might also be required to pay for the following:
Gas
Electricity
Water
Council Tax
Agency Fees
Broadband
Insurance
Landline (if applicable)
TV License (if applicable)
If you find that you are responsible for the utilities mentioned above then it will be up to you to decide which providers you use for each service. The most important of which is undoubtedly your energy supply, simply because neglecting to sign up could result in significant fines should the rental properly incur any internal damages.
To set up a new supplier, you can call our number to speak to one of our energy experts that can help match you to the right supplier for your needs and property. Once you confirm which supplier you want we can handle all the process alongside you, so you won't have to worry about telling your old supplier or signing any confusing documents. Our team will ensure that you are getting the best deal possible with a supplier that meets all of your expectations.
How do I set up gas and electricity for my rental house or flat?
Before you choose your new provider, there are a few things you need to establish. The first is to work out what kind of meters your rented property has, it will typically have one for electricity and one for gas.
There are usually two types of meters commonly found in rental properties:
There is another kind of meter called the Economy 7 but these are not common in rented properties.
A credit meter, commonly called a standard meter or a single rate meter has no limit to how much energy you use each billing period (typically a month) and then at the end of that period you get a total bill for all the energy you've used. If you are moving into a rented property with this kind of meter then it is essential you take a meter reading as soon as move in. This will prevent you from being charged for energy that the property used before you moved in, you will take one gas meter reading and one electric meter reading.
Our energy experts are here to help
Free service - Available Monday to Friday from 8.30 am until 5.30 pm
Once you take a reading and have properly recorded it by writing it down and taking a picture, you should get in touch with the provider to let them know what the readings state. While doing this, it is a good idea to check that the details on the account are correct or you could end up paying the previous tenants bills in case they haven't been paid for already.
What if I have a prepayment meter?
Many landlords choose to use prepayment meters because they prevent tenants running up large energy debt against the property. A prepayment meter means you pay your energy bills in advance either by purchasing tokens or by adding a credit card to a key or card which can be topped up manually. This operates in much the same way as a prepaid mobile phone.
The main downside of prepayment meters is that the energy is often more expensive. You can always ask your landlord to swap the prepayment meter for a credit meter or smart meter. However, if this is not possible it is still worth comparing energy prices to see if you could save by switching tariffs.
What if I share a house?
If you only rent a room and share the energy with other renters then you may need to come to an agreement with your fellow renters for one person to be responsible for having the bills in their name. However, you need to ensure that bills are being paid on time as running up debts for a rental property could still cause problems for you as a renter.
Your energy rights as a renter in the UK
As a renter there are several rights that you are entitled to that will not only protect your energy supply but also give you the power to choose the right supplier for you. In fact, UK laws dictate that if you are made responsible for your rental property's energy supply then you are legally allowed to switch the energy supplier. According to Ofgem reportedly found that less than 25% of tenants in the UK actually ever switch the supplier of their rental property from the one that was already in place when they moved in. If your tenancy agreement states that you are not allowed to switch suppliers you may not be able to do so freely without your landlord's permission, but showing them evidence of potential savings if they switch can be an effective way to win them over.
Landlord's Rights
There are certain things that your landlord will have to maintain control over, many of these should be clearly stated in the tenancy agreement, but if anything isn't clear it should be worth asking the landlord directly before you sign!
For instance, your landlord has the right to choose the gas and electric supplier only in certain circumstances, which include:
When the landlord pays the energy supplier directly and then reclaims the money from you as the tenant.
When the cost of energy for the property is built into the rent for the property.
If the rental property is in between tenancies.
Tenant rights to control heating for a rental property
As a tenant you are entitled at minimum a certain level of heating in every room that rent, and your rights for heating expand to include the following:
A boiler for heated water.
Central heating or equipment for heating in every room.
Capability of reaching at minimum 18°C in bedrooms and at least 21°C in common living spaces, but only when the outside temperature falls bellow 0°C.
Constant availability of heat, 24/7.
Landlord is responsible to repair or replace any broken equipment that was not damaged by the tenant.
If you should lose access to heat in your apartment that it is your responsibility to reach out to your landlord to notify them, and by law, they are required to take action as soon as reasonably possible. If you have two documented instances of notifying your landlord about the issue and still nothing has been done, then you have the right to approach the local council. For the last resort, however, if you find that you have to pay for the repairs or replacements on your own, you could potentially be reimbursed for those costs if you make a formal legal claim about the issue.
In essence, while the quality and cost of heat for your apartment is not completely regulated it will you are entitled as a tenant in the UK to have access to and control of your rental properties heating. Unless stated otherwise in your tenancy agreement, your landlord cannot legally turn off your heat or disrupt the flow of energy to your rental property.
What should my landlord provide in terms of paperwork or assistance?
A landlord must provide an Energy Performance Certificate that gives the property an energy rating from A to G. Properties put up for rent are legally required to have a rating of E or above.
Other than that, your landlord has no requirements by law regarding your energy supply. As mentioned, if you are responsible for paying the bill then you have a legal right to choose your provider. If you are thinking about switching but need some help finding a new supplier, then we can help.
Will my gas and electric costs be higher than the previous tenant?
While your energy bill will ultimately depend on your energy consumption, unless your landlord has recently switched suppliers for the property, the rates for your energy should be similar to ones of previous tenants. However, because there has been a significant amount of volatility in the UK energy market as a result of the energy crisis, sudden increases in costs for energy are not uncommon.
Utilities for renting a flat vs renting a house
Fortunately, regarding your rights as a tenant and the processes for establishing utilities like setting up your gas and electricity supply are the same whether the rental property is a flat or a house. The noticeable difference between the two types of rental properties will almost exclusively be the cost of your utilities, as houses tend to be much larger than flats, the energy bill will likely be much higher.
However, there are some charges that may apply in certain cases which tend to be more common for flats, but can apply to houses as well:
Service Charge:
A fee typically charged annually to flat tenants intended to cover costs associated with maintaining the apartment block.
Ground Rent:
Typically a small additional fee applied to long term tenants by the landlords and can range in amount depending on the nature of the rental property.
Available Monday to Friday from 8.30 am until 5.30 pm
FAQ
Do I have the right to switch suppliers if I am renting a property?
If you are renting a property and are responsible for paying the bills, then you have the legal right to switch suppliers if you should choose to do so. However, if your rental contract stipulates that bills are included in the rent, then your landlord is entitled to choose who supplies the energy.
How do I set up bills when renting in the UK?
It's easy to do. Establish what kind of meter you have, take a reading and then make sure that the account is no longer active from the previous tenants. If you are happy to stick with an existing provider, simply phone them and tell them you are the new account holder. If you want to switch, do some comparisons and then choose a new tariff for your supplier. Switching couldn't be easier. Just call us on the number listed above!
What should my landlord provide in terms of paperwork?
Your landlord is legally obliged to provide you with an energy certificate for the property and this must be rated E or above. If they are responsible for paying the bills then they can choose the provider. If you are responsible for the bills according to the tenancy agreement, then the landlord has no right to prevent you from switching suppliers to get a better deal.
If you have a prepayment meter in your rental property, you can also ask your landlord to switch. However, they are not legally obliged to do so. Some may agree on the condition that the old-style meter is replaced at the end of the tenancy. The landlord has no legal right to help you set up a provider but as a tenant you may be responsible for any damage caused by not having an energy supplier during your tenancy.
What are my rights to heating and energy as a tenant?
As a tenant you have a legal right to heating in every room you rent, as well as a boiler for hot water. Heating should be able to reach at least 18˚C in every sleeping room and 21˚C in living areas when outside temperatures drop to -1˚C. Heating should be available at all times and the landlord is responsible for any repairs or replacements not caused directly by tenants.
Updated on 27 Jan, 2022