OVO Energy reviews: what do their customers say in 2021?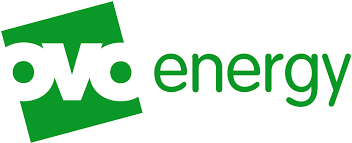 Looking to switch over to OVO Energy?
Let our experts advise you on the best offers on the market!
Monday to Friday – 9am to 7pm
Papernest disclaims that they are not in partnership with OVO Energy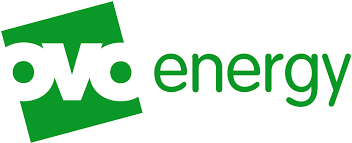 Looking to switch over to OVO Energy?
Let our experts advise you on the best offers on the market!
Monday to Friday – 9am to 7pm
Papernest disclaims that they are not in partnership with OVO energy
OVO Energy was founded in 2009 by Stephen Fitzpatrick, and is an energy supply company with its headquarters in Bristol, UK. With humble beginnings selling gas and electricity to residential properties initially, OVO Energy has now entered 'The Big Six', after a series of successful acquisitions.
Last update: February 2021
By January 2020, OVO Energy had acquired Spark Energy, Economy Energy and SSE, creating the second-largest energy suppliers in the UK, after British Gas in pole position. Now, OVO has over 5 million customers, including those from SSE (who are still trading as such for the time being, but are owned by OVO).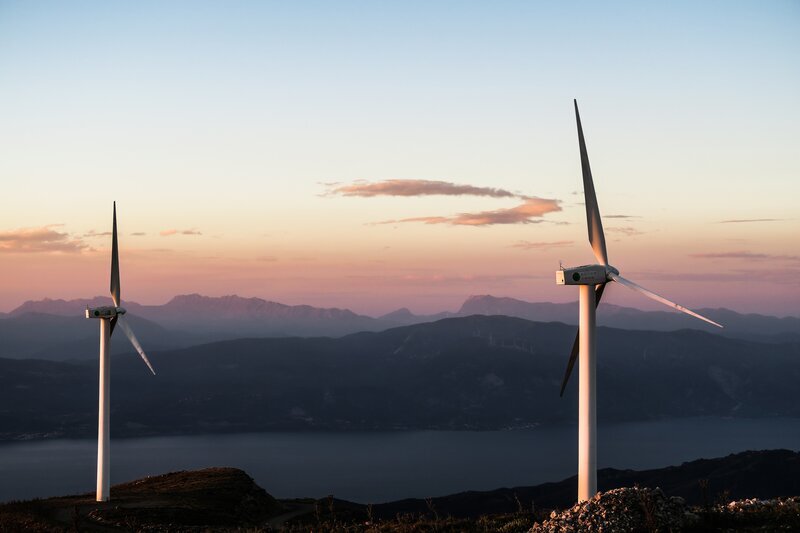 One of the most exciting things about OVO Energy is their commitment to renewable energy sources, with customers receiving 100% renewable electricity as standard. Their focus on the environmental impacts of energy consumption goes further still, with a corporate commitment to eventually becoming zero-carbon by 2030 and their initiatives to plant a tree for each customer every year.
Below, we're going to look at OVO Energy Reviews, customer feedback and their customer service to better understand the UK's newest energy giant.
| OVO Energy | |
| --- | --- |
| Founded | 2009 |
| Client Email | hello@ovoenergy.com |
| Client Number | 0333 303 5063 |
| Log in | Log into your OVO Energy account here |
| Number of clients | 5,000,000+ |
| Postal Address | OVO Energy, 1 Rivergate, Temple Quay, Bristol, BS1 6ED |
What's OVO Energy's customer score?
Published at the end of October 2020, the latest Which? Energy survey asked more than 8,000 UK energy customers for feedback on their energy suppliers.
Of the 35 energy suppliers reported, OVO Energy came joint 9th out of 35, alongside ENGIE. Overall, OVO customer feedback was positive, with them earning four out of five stars for: bill accuracy, bill clarity, customer service, complaints handling and value for money. They also earned three out of five stars from customers for their digital tools, which was their lowest score across the board, giving them an overall customer score of 73%.
Just three short years ago, OVO came out on top as the favourite of UK energy suppliers and was the first ever Which? Recommended Provider for energy in 2017.
Interestingly, Spark Energy was included in the energy survey, and they fell into the bottom three on the list, despite being acquired by OVO at the end of 2019. Spark Energy has unfortunately been in the bottom three of the Which? Energy survey for the past few years, and even though their customers have moved under OVO now, this doesn't seem to have changed perceptions. Spark Energy received two out of five stars in all categories, except digital tools, where they matched OVO with a score of three stars out of five.
What do customers say about them?
Reviews on OVO Energy are mostly positive, with around 40,000 customer reviews giving them a 4.2 on Trustpilot – a rating of 'Great'.
Their positive customer reviews tend to mention the following:
Great customer service
Clear pricing structures, with clarity at renewal periods
While their negative reviews talk about…

Issues with the switchover process
Problems with smart meters after installation such as not updating or sending meter readings automatically
Difficulties with IHDS (in-home displays) not working
Outside of Trustpilot – a place where customers are asked to leave reviews – there are a few Google listings for OVO which have a range of feedback, from 3.5 stars given to the Bristol office to 1.8 stars given to the London headquarters by a range of (often disgruntled and unhappy) customers.
Extracts from the annual Which? Energy Survey also highlighted that of the customers who had recently switched to OVO Energy, 65% had done so due to its reputation and/or their environmentally-friendly tariffs. One interesting perk for OVO customers is that they give 3-5% interest on credit balances, which is a USP when it comes to UK energy providers, and this is something else that customers have brought up in their feedback of the brand.
Finally, the Uswitch Energy Awards in 2020 named OVO as 4th best energy supplier for customer satisfaction in the UK. Their customer feedback gave them an overall Customer Satisfaction Score of 88%, and they were awarded the Best Energy Supplier in the following categories: Best Rewards, Best Account Management, Best Smart Meter Experience, Best Meter Reading Services and Best Billing Services. They also came as a runner-up in the Best App category.
Do they listen to their customers?
One key when looking at customer feedback is to look for and read an energy supplier's responses! OVO seems to have a 'Trustpilot team' who work around-the-clock to respond to reviews, investigate issues and give explanations to unhappy customers, often escalating this to the complaints team.
Their public Trustpilot stats also appear to show that they have replied to over 96% of their negative reviews with a two-day response time, which is no mean feat when you consider that they have between 30-50 new customer reviews to respond to each day!
OVO Energy customer service
If you're an OVO Energy customer in need of support, you can get in touch with the team at their Bristol call centre every weekday from 8 am to 6 pm.
OVO Energy customer services contact
If you're wondering how to get in contact with OVO Energy as a customer, you can do so in the following ways:
Call OVO customer services on 0330 303 5063
Send an email to hello@ovoenergy.com
Use their FAQ and articles to find an answer on their help page on their website
If your enquiry or comment isn't urgent, you can write a letter to OVO here:
OVO Energy
1 Rivergate
Temple Quay
Bristol
BS1 6ED
OVO Energy response time
In their latest annual survey, Which? found that OVO were in the mid-range of the customer call centres that they tested for response times. Between September and October 2019, they called all 35 UK energy providers on 12 occasions and timed how long it took to speak to a real member of staff from the customer services team.
OVO came in at 6 minutes and 8 seconds for customer response times, which was position 18 of 35. British Gas came in one place ahead at 4 minutes and 19 seconds, and right behind OVO were SSE at 6 minutes and 22 seconds. However, OVO were one of a handful of providers that offered call-backs and estimated hold times, which customers have found helpful instead of remaining on hold indefinitely.
Have they won awards for their customer service?
In 2019, OVO won the Uswitch Energy Supplier of the Year 2019, which was based on customer service, as well as several other factors. OVO attributed this, in part, to their friendly Bristol-based customer service team.
In 2016, the OVO team won 'Best Customer Service Team in Europe' at the European Contact Centre and Customer Service Awards 2016. A year later, they went on to win the 'UK National Contact Centre Team of the Year' award in 2017, which are the so-called 'Oscars' of the contact centre world!
OVO Energy complaints and issue resolution
To make a complaint to OVO, the contact procedures are similar to those for their customer services.
Call OVO on 0330 303 5063
Send an email to hello@ovoenergy.com
You can also send formal complaints in a letter, or drop in and pay the team a visit to this address:
OVO Energy
1 Rivergate
Temple Quay
Bristol
BS1 6ED
Issue resolution
Their complaints team promise to be in touch within five working days of receiving the customer complaint, and they commit to apologising, providing an explanation of what went wrong and offering compensation where necessary.
Their latest 2020 complaints data showed that from January to March 2020, they resolved 345 of their 392 customer complaints, and that 96% of their complaints were disputing energy usage, failing to refund or credit customers and failure to refund a credit balance once customers had closed their accounts or switched providers.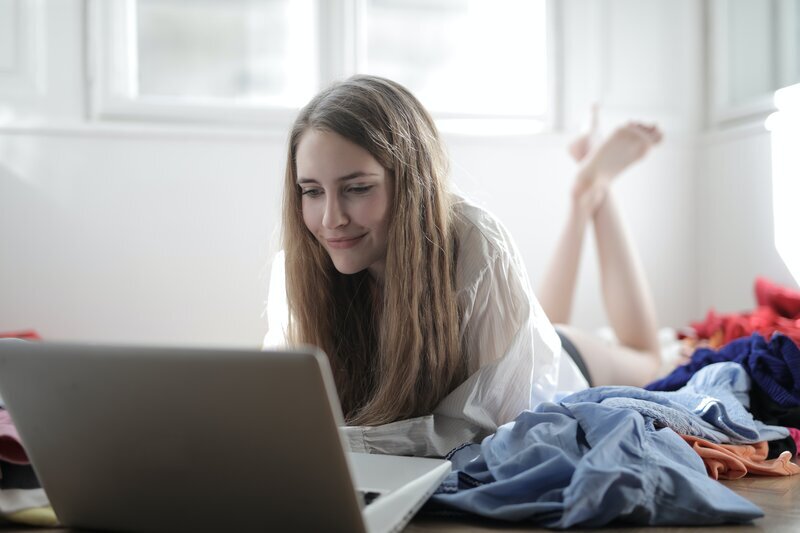 OVO Energy in the news
OVO Energy has made the headlines a few times in the past couple of years. Their biggest story was in January 2020, when they were ordered by energy regulator Ofgem to pay £8.9m for charging their customers too much after the energy price cap was implemented by UK government in 2019.
They were caught by Ofgem for sending inaccurate bills and statements to over 500,000 of their customers, with many not receiving a bill at all. In order to avoid a substantial fine, OVO agreed a settlement figure of £8.9m to be paid to vulnerable customers. Despite being aware of overcharging, OVO told Ofgem that it didn't 'believe it was an efficient use of resources' to process 120,000 refunds for less than £10, although some overpayments were as substantial as £4,500 in value.
In a more positive light, OVO made the news in 2020 by launching a new initiative through the OVO Foundation. The foundation created a new £1m programme called 'Climate Changers', of which the goal is to inspire and educate younger generations to take action on our current climate crisis. The aim of the funding over the next few years is to save 6,000 tonnes of CO2 emissions, and to create 12 'tiny forests' that absorb around 7,200kg of CO2. This new initiative is part of OVO's wider strategy called 'Plan Zero', with a goal to progress to net-zero carbon living and to provide clean and affordable energy to all by 2030.
Would you like to know more about OVO energy? Great! Check out our article on OVO energy tariffs.