We compare the market to find you the perfect deal
We study all energy suppliers daily to identify the best deals custom-fitted to your needs. You just have to take your pick.
Monday to Friday – 8.30 am to 5.30 pm
We compare the market to find you the perfect deal
We study all energy suppliers daily to identify the best deals custom-fitted to your needs. You just have to take your pick.
Monday to Friday – 8.30 am to 5.30 pm
Although your mother never told you to compare yourself to others, it is really important to compare energy prices when it comes switching energy suppliers. This guide on how to compare energy prices aims to tell you everything you need to know about how to find the best deals on your energy supply. And, if you find a good deal, how to switch suppliers quickly and easily.There are dozens of suppliers out there offering energy tariffs with differing prices for gas and electricity. As a consumer you have a right to switch your supplier at any time in order to find the best or most suitable deal for you. This might be in terms of price, green energy, fuel mix, or tariff details such as exit plans.
Last updated: April 2022
As you may have heard on the news, the UK energy market crisis is driving up energy costs and putting several energy suppliers out of business. As a result, we have currently paused our supplier switching services, however, we hope to return as soon as possible. To learn more about this and stay updated you can read our page on the UK energy crisis.
We all need power in our homes. For most people that involves getting energy in the form of electricity and gas from a supplier, coming through the mains connection. These services cost money. In the past, they were supplied by state run companies meaning everyone more or less paid the same for their power.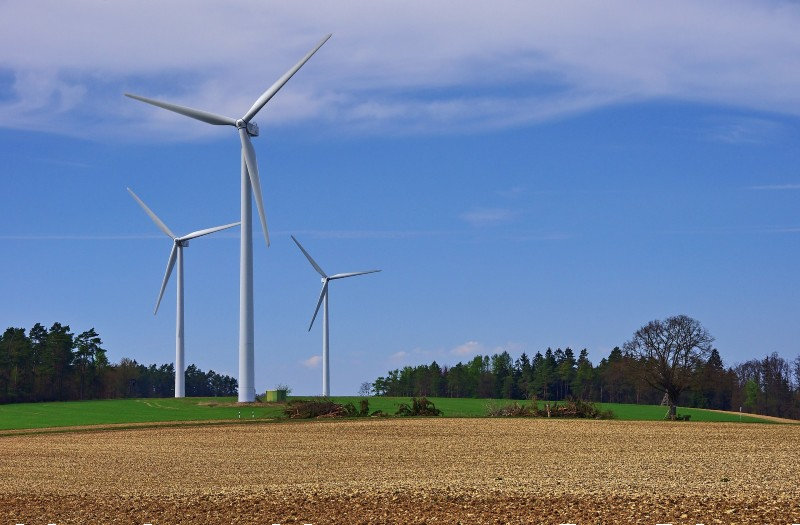 However, a decision to privatise the energy sector opened up the supply of power to the market. The thinking was that competition would drive down prices and improve the quality of service beyond that which a single state run supplier could offer. What this means for consumers is that it is now possible to compare energy prices.
So, how do you compare energy prices and find the right deal for you? There are a number of ways of doing it. You can do your research, ask around for recommendations and scour the internet looking for deals. Or, better yet, call us! By calling the number on the top of the screen, our experts can help you compare and switch energy suppliers in under 20 minutes.
How to compare energy prices?
First you need to know who currently supplies your energy, what tariff you are on and what you are paying per month for your supply. To do this you need to find a copy of your most recent bill. This will either have been sent to you in the post or emailed, or it could be available in your online customer area at your supplier's site.
If you don't know who supplies your energy then there are ways to find out. For gas, use the Meter Point Administration online search tool or call 0870 608 1524. They can give you your meter number, or MRPN, which lets you know who supplies your gas.
For electricity, use the Energy Networks Association postcode search tool to see who supplies your power.
Once you have this information and a bill to hand you can see what tariff you are on and the rate you are paying per kWh. To find more details about the tariff you are on, look it up at your supplier's website.
Now you know your plan details and energy costs you can use this to compare against. Use an online comparison site or simply ring Papernest to find a better deal, using your current tariff information as a reference point. Or you can visit different supplier's sites or call their customer service number to see if you can find a better deal yourself.
If you are renting a property and do not pay your bills directly, or they are included with your monthly rent, then you may have to ask your landlord for more information about your supplier. Also, unless you are the bill payer you do not have a legal right to switch, so you will need to discuss this with your landlord.
What information do I need to compare energy prices?
In order to compare prices you will need to know your existing tariff information, as outlined above. You also need to get accurate quotes from other suppliers. To do this you will need:
Information about how much energy you use either in kWh or pounds
Your current address where you want to get energy supplied
With this information it will generally take a few seconds for our energy experts to present you in detail the different tariffs that could help you save. Our experts will also present you some other filters that will help you find energy suppliers that offer specific kinds of supplies. That's because not everybody is looking for the same things from their energy company.
What to look out for when comparing energy suppliers?
We are all different and not everyone makes energy choices based on the same factors. Of course, price is important and no one wants to be paying more for their power than necessary. But cheap energy is not always the main driving force behind price comparisons and energy supplier switches.

Our energy experts are here to help
Free service - Available Monday to Friday from 8.30 am until 5.30 pm
Tariff Comparison Rate
The details of the energy tariff itself can play a part. These can include the cost per kWh as well as other costs such as standing charges, the time of day when energy is cheaper or more expensive and so on. There are tariffs out there designed for all sorts of energy users.
Exit Fees
This is the fee you might have to pay if you switch mid way through an existing contract. Many tariffs include this to try and dissuade you from switching, so it's worth thinking about. Think of them like cancellation fees you might encounter when you end your contract early. For example, if you have a 12 month fixed rate deal, this would usually come with an exit fee if you wish to exit before the fixed term is up. If you are in a standard variable rate, this usually will be without exit fees as it is a rolling contract. If your fixed rate term is expired, then you will not be required to pay exit fees.
Fuel Mix
Where does the power you are using come from? Different suppliers get it from different sources, with some relying on traditional fossil fuels, others using nuclear power and some using sustainable sources. The fuel mix is the ratio (or percentage) of different fuels or energy sources the supplier uses to generate the electricity he then sells to you. Usually, this ratio is compiled of renewables (solar, wind, tidal, hydroelectric, geothermal, biomass), nuclear, coal, gas and 'other'. Comparing the suppliers' fuel mixes will give an estimation of each other's, or compare it to the national average.
Green Energy Suppliers
Choosing an energy supplier that offers green energy is a big factor for many people. If you want to use sustainable electricity generation and clean, carbon offset gas then there are tariffs out there for you. A green energy supplier is one that provides some or all of its electricity from renewable sources, such as wind and solar, and not from non renewable sources such as coal and oil, or from nuclear power. Greener energy is that which has a low impact, low emissions and low carbon footprint.
What is the difference between fixed and variable-rate tariffs?
A fixed price energy tariff means that your unit price for gas and electricity will not change for the duration of the plan. It is fixed no matter what happens to the general prices in the energy sector, which could go up or down. But this offers some security and generally tends to be cheaper in the long run. A variable rate means your energy price can vary during the plan, this is often according to global energy prices and other external factors such as seasonal bad weather.
Can I compare gas and electricity separately?
You can compare prices separately. While many people choose to get a dual fuel deal which supplies both gas and electricity, as this tends to be cheaper, you can also choose to compare gas or electricity prices separately, according to your needs. Not all homes in the UK use both types of energy and some energy suppliers offer tariffs for just one type of fuel.
You can choose to get your gas from one supplier and electricity from another, or simply choose either gas or electricity if you have alternative options for the other power source.
Who is the cheapest energy supplier?
This is a difficult question to answer as the prices of energy are constantly changing with suppliers offering new tariffs with different prices all the time. The cheapest provider today may not be the cheapest provider tomorrow. Plus, the cost of your energy depends on a number of factors, including:
Where you live in the country
How much energy you use and at what times of day
The kind of tariff you are on
The kind of energy you want
However, it is possible to make some general assumptions about energy use and find the cheapest supplier for these average scenarios. Going by the average use statistics for the UK, as supplied by the regulator Ofgem, the following table shows the cheapest providers for a medium energy user in the UK.
| Type of tariff | Supplier | Availability | Standing Charges | Unit Rate | Annual Cost | Exit Fee | Green Tariff |
| --- | --- | --- | --- | --- | --- | --- | --- |
| Cheapest fixed tariff | Click Energy | ❌ | 8.90 | £ 16.49 | £ 510.72 | £ 30.00 | ✖️ |
| Cheapest variable tariff | Coop Energy | ❌ | 18.90 | £ 18.90 | £ 1,128.16 | £ 0.00 | ✖️ |
| Cheapest green tariff | Click Energy | ❌ | 11.65 | £ 16.99 | £ 535.261625 | £ 30 | ✔️ |
Which energy supplier is the best?
Again, this is a very difficult question to answer, as it depends on the kind of supply you want, how you rate suppliers and what is important to you. Is cheaper better than greener, for example?
However, again, to provide some general information about how suppliers are generally seen we can look at the Which? energy survey which aims to rate suppliers on an annual basis to see who is performing well.
Their top five for 2019 was as follows:
1. Octopus Energy
2. Ebico
3. Bulb Energy
4. Pure Planet
5. People's Energy
This was rated using a series of metrics including customer service, bill accuracy, digital tools and value for money
How much can I save by switching energy suppliers?
Three out of five homes are paying an average £300 more than they need to for their energy. Energy regulator Ofgem discovered 60% of customers are still sitting on expensive standard variable energy tariffs, and could save up to £300 by switching in in a matter of minutes.
How does switching energy suppliers work?
Simply find a tariff you like, contact the supplier and inform them you want to switch and they will take care of the rest. Or a switching site service will do it all for you. It couldn't be easier.
How much will I save by switching?
It depends on how much you are paying with your current deal and which supplier you want to switch to. Remember, note everyone witches just for cheaper energy. But, if you are on some supplier's standard variable rate and switch to a better value fixed rate deal you could save up to £300 a year on your energy bill.
Will my supply be interrupted?
No, your supply will be constant and there will be no interruptions or periods without power. The energy companies involved will deal with all the switching paperwork and there will be no break in supply. Energy is provided by your local area network rather than directly from your supplier, so they won't be able to accidentally switch off your power.
How long will it take?
You are legally entitled to a 14 day cooling off period after you switch so most suppliers won't start the process until after this has expired, just in case. But switching should also happen before 21 days has expired, so you can expect the switch to happen somewhere between two and three weeks after you switch. 17 days is the average time.
What is a dual fuel tariff, and why should I consider switching?
Dual fuel tariffs offer both gas and electricity from the same provider. This means you only have bills from one supplier to deal with. This makes it easier to manage and control your energy account. Plus, dual fuel tariffs tend to be much cheaper.
Will my gas and electricity be interrupted if I switch?
No, there will be no interruption to your supply and the switch should be carried out within at least 21 days from giving permission. Your current and future supplier will liaise to arrange your switch and there will be no period of cut off of no supply. Only your billing and payment options will switch but your power supply will remain the same as always.
How often do energy prices change?
Electricity and gas wholesale prices change virtually every minute of the day, but the effects of this are not felt by you the consumer. Suppliers react to large fluctuations more slowly, with prices tending to change in line with price cap information and at different times of the year – they are typically highest in the summer.
When Ofgem, the industry regulator updates its energy cap (which is the upper limit companies can charge you for each kWh of energy) the energy companies usually use this as a time to adapt their own pricing structure. This usually happens once a year.
Energy price changes are also determined by your tariff. If you are on a fixed rate tariff your costs will remain the same throughout the contract period. When this expires your new plan may be under a different pricing policy. Standard variable rates are subject to more frequent price changes as these reflect the rates at which your supplier is buying energy.
How are energy prices defined?
As with prices on the financial market, at its most basic energy prices reflect the supply and demand of energy at a local, national and international level. The price for natural gas and electricity are determined by how much buyers need and how much the market has to offer.
That's why energy can be more expensive in the winter when people need more gas and electricity to keep warm and comfortable. Of course, if you are on a fixed rate deal your price will remain the same, so your supplier will build price fluctuations into your monthly bill across the year.
Changes in prices reflect variations in demand, availability of generation sources, wholesale fuel costs, and power plant availability – amongst other factors. The cost of supply also varies. The wholesale price of power reflects the real-time cost for supplying it to the end user.
How else can I save money on energy?
Apart from switching, there are lots of ways you can save money on energy by changing some of your consuming habits. These include:
Turn off standby appliances – devices use power when on standby
Install a smart thermostat – helping you to keep a much closer eye on what you are using
Turn down your thermostat – rather than turning the heating up
Install a new boiler
Wash clothes at a lower temperature
Be smarter about water – take showers rather than deep baths
Think about how well your home is insulated
Use up to date appliances – if you are still relying on your old boiler, then it might be time for an upgrade
Available Monday to Friday from 8.30 am until 5.30 pm
FAQ
Can I compare gas and electricity separately?
Yes, you can compare prices separately. Not all homes in the UK use both types of energy and many energy suppliers offer tariffs for just one type of fuel, as well as dual fuel tariffs.
What is the difference between fixed and variable-rate tariffs?
A fixed energy tariff means unit prices will not change for the duration of your contract and tend to be cheaper in the long run, as well as offering rate security. A variable rate means your energy prices can vary during the plan according to external factors such as seasonal bad weather, as well as your supplier's base supply rates.
Will my gas and electricity be interrupted if I switch?
No, there will be no interruption to your supply. Your switch should be carried out within at least 21 days from giving permission. Only your billing and payment options will switch but your power supply will remain the same.
Updated on 18 May, 2022