British Gas Reviews: How good is their customer service?
Looking to switch over to British Gas?
Let our experts advise you on the best offers on the market!
Monday to Friday – 8.30 am to 5.30 pm
Switch Plan disclaims that they are not in partnership with British Gas
Ad

Looking to switch over to British Gas?
Let our experts advise you on the best offers on the market!
Monday to Friday – 8.30 am to 5.30 pm
Switch Plan disclaims that they are in partnership with British Gas
Ad
As the largest energy supplier in the UK market, British Gas is inevitably making a lot of noise; whither that is for better ir for worse. Looking at British Gas reviews is an important step to take in deciding whether or not they are the right supplier for you. While the sheer number of customers they have may seem like a vote of confidence from the UK public, the simple truth is that we as a nation tend not to switch suppliers as much as we should.
Last update: June 2022
We Consider British Gas To Be A Stable Supplier
As you may have heard on the news, the UK energy market is currently under an immense amount of stress putting several energy suppliers out of business. However, we have designated British Gas as a stable supplier because of their positioning in the market as well as their solid financial performance. To learn more about this and stay updated on a daily basis you can read our page on the UK energy crisis.
Indeed, less than half of all UK energy consumers switch suppliers, and as a result, we're chronically overspending on the energy we use. By looking at British Gas reviews, you can determine whether or not the company's energy and other services are worth your hard-earned money… or whether you'd be better served by a smaller supplier.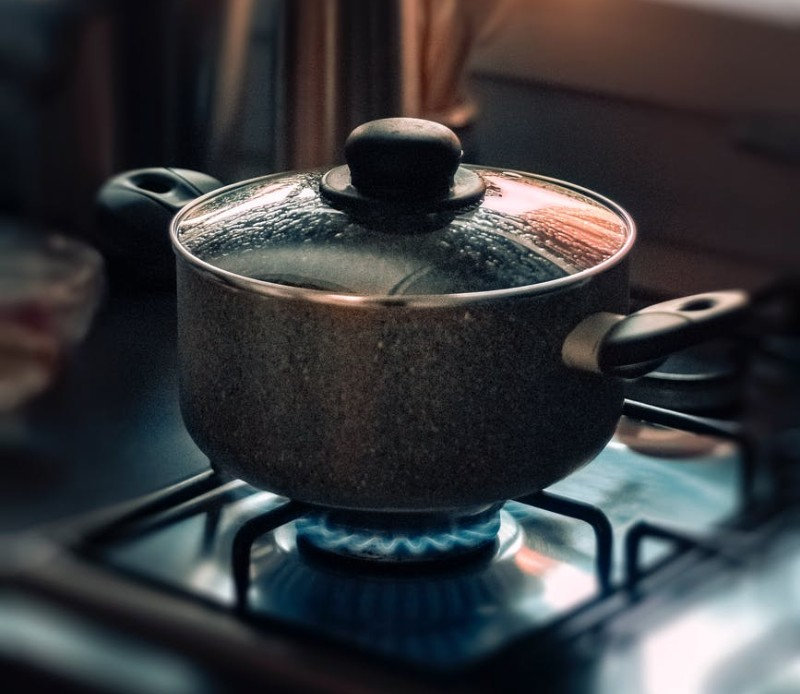 British Gas is arguably the biggest energy supplier in the country. Once government-owned, the company was privatised in 1986 by Margaret Thatcher's conservative government prior to the broader privatisation of the UK energy industry in 1990. Though it is no longer the state energy supplier, it nonetheless still commands a huge (over 27%) share, it dwarfs even bigger competitors like EDF, E.On, N Power, Scottish Power, and SSE. British Gas doesn't just supply energy. It also provides other services such as boiler installation and cover, and home insurance. By looking at British Gas reviews, we can ascertain what the brand's millions of customers really think of them.
Thinking that British Gas not the best option for you? That is where we get involved! By calling the number on the top of the screen, we can help you find a new plan and switch energy suppliers in under 20 minutes.
Is British Gas any good?
As the UK's biggest energy company, consumers may rightfully expect British Gas to offer a higher standard of customer service, energy fuel mix renewability and lasting value for money. After all, with a 27.03% share of the market (more than E.On, NPower and SSE put together), not to mention some of the consistently highest prices on the market, they have a lot to invest in securing and training the best customer service agents, engineers and other personnel out there to deliver a market-leading service.
But do customers' lived experiences match this expectation?
We'll take an extensive look at the British Gas reviews online to see what the energy giant's customers really think of them!
British Gas Customer reviews
There are a number of sources from which British Gas reviews can be pulled. While the majority of our investigation here will come from the company's Trustpilot page, we'll also take into account their Citizens Advice ranking, and what customers say about them on Reviews.io.
On Trustpilot, British Gas have a customer score of 3.6 at the time of writing. By Trustpilot's metrics, this makes them an "Average" rated supplier.
Out of 47,609 reviews left by customers:
22,435 (47%) were rated "Excellent".
7,387 (16%) were rated "Great".
3,775 (8%) were rated "Average".
2,666 (6%) were rated "Poor".
11,346 (24%) were rated "Bad".
On Reviews.io, the picture is significantly bleaker. The company has 849 reviews on the site, yet have a rating of just 1.32 out of 5 stars. On Citizens Advice's rankings, British Gas have climbed considerably but is still ranked #14 out of 38 suppliers listed. While they are not listed near the bottom, we could still reasonably expect them to be closer to the top, given their capital, resources and market share.
In an independent survey, 14% of British Gas customers said that they has been with the company for over 20 years. However, the reviews seem to indicate that loyalty is not always an indicator of satisfaction. Are British Gas doing enough to provide good value for money and secure the loyalty of their customers? Or are consumers simply complacent or unaware just how many other suppliers are out there. Let's take a closer look at the reviews pulled from multiple sources to see what customers like, dislike and feel slighted by when it comes to British Gas.
Our energy experts are here to help
Free service - Available Monday to Friday from 8.30 am until 5.30 pm
The good
British Gas' positive reviews tend to focus on ease of switching, good customer service from call centre employees and engineers, prompt servicing and repairs. Ease of use accessing accounts online was also a common feature in positive reviews. Below we've included some quotes that illustrate areas where customers were happy with British Gas' energy:
"Whenever I've had problems the customer service has always been understanding, helpful and very friendly".
"So far so good. The change appears to have gone smoothly without any glitches".
"The British Gas app has simplified monthly meter readings. I am very pleased with the amount of time saved by its use."
"Engineer was professional, courteous, informative and thorough. 1st class".
"Was very easy to switch to British Gas from our previous supplier. Excellent communication from British Gas all the way through the joining and the payment arrangement processes."
The bad
Like all energy suppliers, British Gas have their share of negative interactions with customers. Negative reviews tend to focus on a lack of communication from customer service staff, long wait times, difficulty getting through to a human being, and poor value for money. Here are a few quotes from customer reviews that illustrate areas in which some customers are not satisfied.
"Poor customer service, I spent hours trying to get through. Customer service is only open from 9am to 5pm so if you work you can never speak to anyone."
"Webchat has long waiting times. After being 67th in queue put me in another queue of 37! Telephoned and waited to speak to someone. After a few minutes put me on hold and cut me off."
"Was told switching would be no trouble just send meter readings when asked. Page for sending readings would not load, tried over several days and then tried to phone only to be told 'not answering phone calls at present time' so left in limbo."
The ugly
Some of the most negative reviews tend to focus on billing errors and inaccuracies. Some of which have become decidedly costly for the customer.
"I've been a customer for 30 years. I over paid my gas bill by £900+ . I've been trying to get my money back for over a month now. What a joke after 3 hours on the phone over 4 phone calls still no joy".
"I have put up my bill 30% without warning and automatically renewed it and I cannot get through to anyone one to stop it or amending it".
"I paid with my card my and after that direct debit goes up twice without asking me".
"Taken over 9 months to get a meter prepayment changed".
British Gas boiler cover / homecare reviews
Although the majority of customer reviews focus on British Gas' energy, there are also some that focus on the company's other products such as its "homecare" boiler cover and heating insurance products. Reviews on these services are decidedly mixed. Some customers are appreciative of the quality of the workmanship (in fact, even negative reviews tend to praise the attending engineers), and fast responses. However, difficulty arranging servicing appointments, delayed or unfinished repairs and a perceived poor value for money are often features of negative reviews.
We've cherry picked some snippets from reviews across the board to provide a flavour of how customers feel about this service:
"British gas products and insurance's provide quality, Good workmanship, contactable, reliable and excellent customer service. I would recommend to others."
"Our boiler broke, an engineer came out the same day, ordered the part and we arranged an appointment for the following week… I spoke to a gentleman on the phone who was so helpful and arranged the appointment for a time when I was at home. This is not the first time we have used homecare and have been happy with the service".
"Easy to book a repair on line in less than 5 minutes. Engineer friendly, courteous and efficient. Came the next day. Thank you British Gas".
"I pay for home service on my boiler. This includes an annual service. The last service took place in March 2019. British Gas couldn't arrange a service before October 2020. That's 18 months between services. The day before the service was due it was cancelled and rescheduled for Jan 2021. That's 22 months since my boiler was serviced. I complained and got a £65 credit but no improvement on the service date".
"Why can't HomeCare get their act together? My washing machine broke down on 21 September and the earliest date I was given for an engineer to call was 9 October. 18 days! Ridiculous".
"Home care renewal this year was eye watering.
We have had BG cover on the boiler from when it was new, a small increase each year is expected even though you never claim each year, I think we have had 2 small problems in 20 years with the boiler".
"This service is not complete and we have been waiting for over a week for the engineer to come back. A new seal was needed but the engineer did not have one so he used sticky tap as a temporary repair."
British Gas rewards reviews
In 2017 British Gas began to implement a rewards system that allows customers access to exclusive and personalised deals and discounts with third parties, allowing British Gas customers the chance to get cheaper restaurant dining, digital film rentals and other bonuses. However, few customer reviews mention this service. However, there were a handful of positive reviews that mentioned the rewards, although none go into much detail about what specifically they liked or used.
"British Gas rewards scheme makes you feel valued as a customer".
"Homecare services and rewards are both a welcome bonus".
"The app is excellent, makes everything very easy! Some great rewards too!"
British Gas smart meter reviews
Like many energy suppliers, British Gas is hard at work installing smart meters in order to help reach the government's ambitious target of making smart meters available to all customers by 2025. While the company originally installed the first generation of SMETS 1 meters, these have led to issues including "going dumb" and failing to communicate energy usage when customers switch suppliers. As such, British Gas has exclusively supplied the next generation of SMETS 2 meters as of March 2019.
However, while many customers were happy with the installation and running of their smart meters, some have experienced faults that were exacerbated by a long wait for repairs or action.
Again, we have left some quotes from customer reviews to illustrate the good and the bad.
"I was very pleased with the installation of my new meter and the engineer who arrived on time and was very informative".
"I asked for the service of smart meters to be delivered and within a month this service is up and running in my home".
"4 months to solve smart meter issues customer services one of the worst to have ever dealt with".

"I have complained about a faulty smart meter for about three months and up till now is not fixed".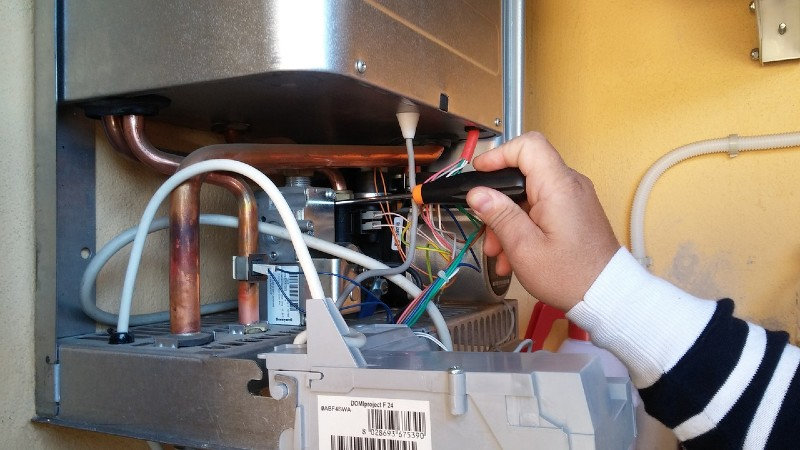 British Gas value for money
Unfortunately, British Gas is consistently rated as one of the most expensive energy suppliers on the market. An independent survey found that they were rated just 2 out of 5 stars in terms of value for money.
Although the brand sometimes offers cheap fixed energy tariffs, its out-of-contract and variable-rate tariffs are usually close to the maximum permitted by Ofgem's energy price cap. As well as the high cost of energy, many customers have also bemoaned the high costs of servicing, repairs and plans in their reviews.
British Gas response time
Many customers are happy to pay higher prices for their energy if they feel that they are valued as a customer and get a speedy response to their queries and issues. However, despite their resources, an independent survey revealed British Gas response times to be less than stellar.
Citizens Advice states that British Gas have a respectable average wait time of 1 minute and 44 seconds. However, the survey found wait times to be closer to 4 mins and 19 seconds, putting them ever-so-slightly above the national average of 4 minutes and 24 seconds. However, the live chat feature on their website led to even longer wait times of 7 minutes and 14 seconds.
Issue resolution and complaint handling
According to Citizens Advice, British Gas have a complaints to third parties ratio of 28 per 10,000 customers. An independent consumer survey, however, found that 70% of British Gas customers stated that the company was either "good" or "excellent" at dealing with complaints.
British Gas appears to be fairly proactive in dealing with unhappy customers. Its Trustpilot page reveals that British Gas responds to 95% of negative reviews, typically responding within 1 week.
According to data from Q3 of 2020, British Gas received 105,651 complaints in the quarter. Of these, 56.3% were resolved within 48 hours and 92.3% were resolved within 8 weeks.
Have they won awards for customer service?
Earlier this year, British Gas won the "Best Large Supplier" award in the USwitch / YouGov energy awards. The company achieved the top score for Overall Customer Satisfaction with a score of 71%, beating the previous year's winner, SSE.
British Gas in the news
British Gas have been in the news a couple of times in 2020:
In August, Ofgem ordered the supplier to pay out £1.48m to 270,000 prepayment customers for failing to tell them when it changed their top-up provider from Paypoint to Payzone. Source: The Guardian.
In September, it was also announced that British Gas has acquired Robin Hood Energy its network of energy companies on its network, including Ebico. British Gas gave assurances that customers' pricing would remain the same. However, this had a detrimental effect on green tariffs.
Think British Gas may be the supplier for you? Get in touch with us today!
With a huge national reach, a comprehensive range of services and an intriguing rewards scheme, you may believe that British Gas are the best supplier for your needs.
We can help ensure that you're getting the best tariff for your needs. We can also manage your switch from end-to-end, so you can enjoy the best possible deal, 100% hassle-free!
Get in touch with us today on 0330 818 6223 to find out more.
We're available from 8.30 am to 5.30 pm.
Read More:
Available Monday to Friday from 8.30 am until 5.30 pm
FAQ
Is British Gas good value?
While some customer reviews expressed happiness with British Gas' value for money, an independent survey revealed that overall customers rated the supplier 2 out of 5 stars for value for money.
What is British Gas's customer score?
At the time of writing, British Gas have an "Average" customer score 3.0 on Trustpilot, based on 65,100 reviews.
What do British Gas customers say about them?
British Gas customers' opinions are decidedly mixed. While they have a comparatively huge market share, and 14% of their customers have been with them for over 20 years, around 30% of reviews consider them below average. 
Do British Gas listen to their customers?
There's certainly evidence to suggest that British Gas is proactive in listening to customer feedback and resolving complaints quickly. Their Trustpilot page states that British Gas responds to 95% of negative reviews, typically responding within 1 week. The most recent data from Q3 of 2020 shows that 56.3% of complaints to British Gas are resolved within 48 hours and 92.3% are resolved within 8 weeks.
Updated on 13 May, 2022