How to cancel your energy contract in 2022
Needing to switch up a few things in your life?
By switching energy suppliers you can save up to £400.
All you have to do is give us a call. So what are you waiting for?
Monday to Friday – 8.30 am to 5.30 pm
Switch Plan is rated 4.0/5 on Trustpilot
Ad
Needing to switch up a few things in your life?
By switching energy suppliers you can save up to £400.
All you have to do is give us a call. So what are you waiting for?
Monday to Friday – 8.30 am to 5.30 pm
Switch Plan is rated 4.0/5 on Trustpilot
Ad
Out with the old and in with the new, goodbye expensive energy contracts and hello to a plan that is catered for you. If you are unhappy with your current energy contract, look no further. In this article, not only will we look at how to terminate your domestic energy contract, but how to escape unscathed from business energy contracts that are eating into your company's cash flow.
Last updated: June 2022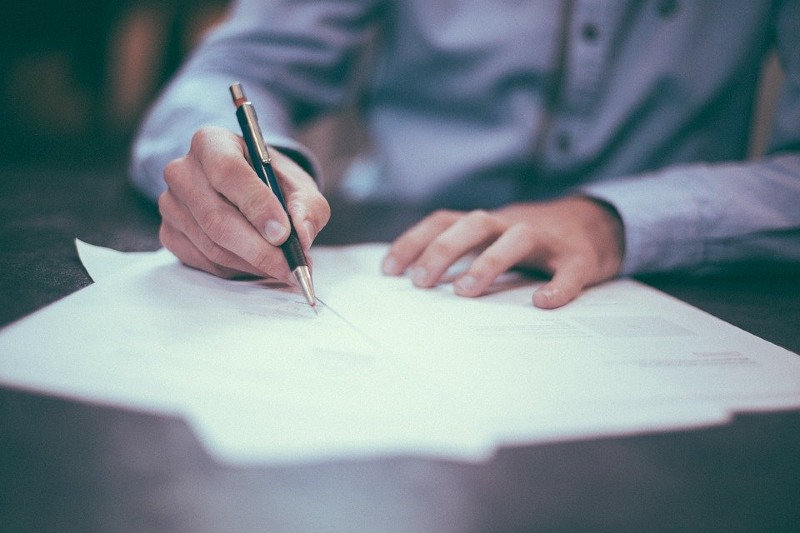 Knowing when (and how) you can cancel  your energy contract can ensure that you don't miss out on the best deals, and are able to keep energy costs low. One thing's for sure, the more you sit on your hands, the more you could stand to lose. Letting contracts roll over may mean that you're paying over the odds for your energy on a default or standard tariff. Not to mention, we are the experts at saving you money and switching you to a contract that is catered to your needs. All you have to do is give our experts a call at the number above!
And given that we, as a nation, pay around £800 million too much for our energy, there's a good chance that this applies to you if you aren't proactive. Switching suppliers and tariffs regularly and monitoring your energy costs can prevent you paying over the odds for your domestic and business energy.
Since the UK energy industry was privatised in 1990, we've seen a huge array of suppliers of all kinds come to the market. From the "Big 6" energy suppliers (who provide around 70% of the nation's energy) to eco-friendly suppliers with 100% renewable tariffs and scrappy new independent suppliers. This is great for energy consumers, as it means they have more choice than ever when it comes to choosing the cheapest, most renewable energy for their homes and businesses. However, it's also important to consider the implications of your energy contract before you sign up to a new tariff. If you cancel your energy contract early, you could be stuck with an unwelcome fee.
Can I cancel my energy contract?
If you're a domestic energy customer, the answer is virtually always yes. If you decide that you're no longer happy with your energy contract, or you see a better deal on the market, you can (and should) cancel your contract and switch to a new supplier.
What's more, business energy contracts are often much lengthier and more iron-clad than their domestic counterparts, making them harder to escape from without penalty (more on that later).
Cooling-off periods: What you need to know
Don't you just hate the idea of signing up to a new energy contract, only to find a much better deal on the market a few days later? The good news is that you don't have to wait out the full contract to change suppliers if you see a better deal straight after you sign up.
Energy regulator Ofgem stipulate that all energy suppliers must honour a 14 day cooling-off period. Within this 14 day period, consumers can switch suppliers without being bound by the terms of the contract. Even if the contract has a hefty early exit fee.
However, the same rules do not apply to business energy contracts. While suppliers can technically build cooling-off periods into business energy contracts, this is comparatively rare and not a legal requirement.
Our energy experts are here to help
Free service - Available Monday to Friday from 8.30 am until 5.30 pm
As such, it's important to make sure that you're happy with the terms of your contract before you commit to a new business energy supplier.
When do I have exit fees?
Whenever you choose a new energy supplier, you will usually have a range of tariffs to choose from. These broadly fall into two categories:
Fixed rate tariffs
Variable rate tariffs
Variable rates are more flexible, and tend not to have associated exit fees as the contract has no specific end-date. However, your rates will rise and fall based on the wholesale cost of the energy you use.
Fixed rate tariffs lock your rates in for longer. They tend to last between 12 and 24 months and insulate customers against the risk of a steep rise in energy costs. Energy suppliers buy large quantities of energy fuels in advance to secure the prices of fixed-term contracts. As such, they often implement early exit fees to mitigate their financial risk.
Exit fees tend to be between £30 and £45 per fuel, although some suppliers may charge even more.
The good news, however, is that you may not necessarily have to pay an exit fee, even if you leave your contract a little early.
Not all. Some smaller or up-and-coming suppliers like Octopus Energy offer fixed rate tariffs with no exit fees at all. So energy consumers can have the best of both worlds. This is why it's so important to know all of your options when choosing a new energy supplier, and look outside of the well-known energy brands like the "Big 6".
Do I have to wait for my contract to end if I want to leave without an early exit fee?
Not necessarily! There's a margin of 49 days from your contract's end date within which you can switch to a new supplier without consequences. This is another Ofgem stipulation that has been in place since 2013, and energy suppliers are legally obliged to abide by it.
Will my new supplier cover the exit fee from my old supplier?
The UK energy market is more competitive than ever, and energy suppliers of all shapes and sizes are constantly looking for new ways to give themselves an edge over their competitors. Some suppliers, like green energy provider Bulb will actually pay your early exit fee for you if you need to leave your contract early to join them. They will refund up to £60 per fuel, which should be more than enough to nullify most early exit fees.
How do I cancel my domestic energy contract?
Unless there is a significant debt outstanding, usually all you need to do is switch to a new energy supplier. Your new supplier will communicate with your old supplier, and arrange a date for them to take over your energy. The whole process usually takes between 17-21 days. After this, you will receive a final bill from your old supplier to cover your interim usage.
Business contracts, however, are a little more complicated.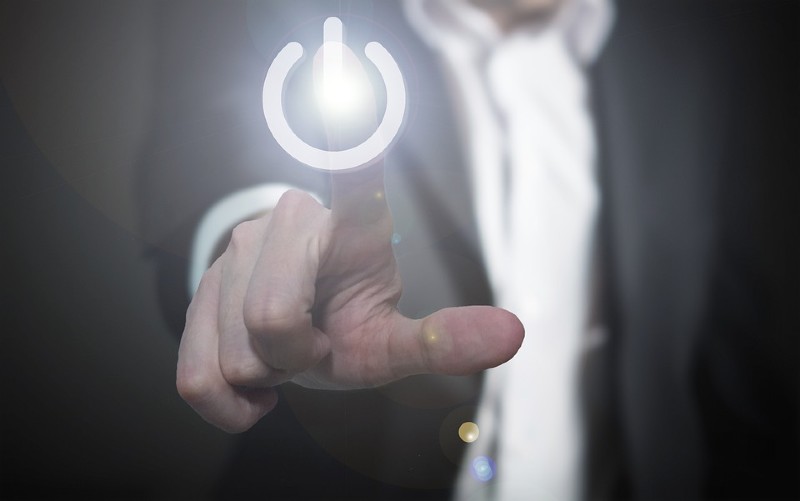 Can I cancel my business electricity contract?
When it comes to your business electricity (and gas for that matter), it's even more important that you know how, and when, to terminate your energy contract. If your contract is left to roll over, you will undoubtedly be paying over the odds on a "deemed contract". These tend to be put in place automatically when you continue to consume energy after your contract has expired. And you will certainly end up paying more per kWh, impinging on your all-important business cash flow. In fact, some business energy consumers find that rates rise by as much as 300%. So, it's important to be proactive and know when and how to cancel your business electricity contracts.
Remember that business energy providers do not have dual fuel tariffs. So you will need to go through the same procedure for your business gas, if you use it.
Business energy contracts are usually lengthier and less prescriptive than domestic energy contracts. Most fixed-rate domestic tariffs last for 1-2 years. However, it's very common for business energy contracts to last for up to 5 years. Making it even more important to choose your contract wisely. There are also much fewer "off the shelf" tariffs for businesses, and instead rates are negotiated for each individual contract.
Ofgem regulations for business energy contracts
Although business energy contracts are lengthier and harder to get out of, they are still subject to Ofgem regulation. As a time-poor business owner, one of the biggest risks is your contract running over and lapsing into a more expensive "deemed contract" without your being aware.
This is why Ofgem regulations state that energy suppliers have to send renewal reminders to SMEs at least three months before the end of the contract. This should give you plenty of time to get the measure of the market and choose a new tariff when your contract expires.
The 49 day switching window does not apply to business contracts. However, that doesn't necessarily mean that your contract does not have a switching window. Although it may be smaller than 49 days. Look for this on your contract. Every day you save money on your energy means improved cash flow for your business.
Finally, the rules are slightly different for microbusinesses.
Because they are smaller and their energy use is less intensive than their smaller counterparts, they get the same protection from Ofgem, but can usually benefit from more favourable rates than their larger counterparts. Under Ofgem guidelines, microbusiness customers can give termination notice at any time during their contract.
Your business is officially classified as a microbusiness if:
You employs fewer than 10 people (or their full time equivalent).
Your annual turnover is less than €2 million.
You consume fewer than 100,000 kWh of electricity per year.
You consume fewer than 293,000 kWh of gas per year.
Best practice contract cancellation: How to get out of your energy contract
When you receive a notification from your energy supplier that your contract is due to expire, it's important to take control of the situation. Remember that if you lapse into a deemed contract, your rates could rise up to threefold.
You need to send your energy supplier a termination notice before you look into alternative tariffs from different suppliers. Your cancellation notice should:
Include your business energy account number
Be written on a business letterhead or come from a business email address
Be signed by you or somebody recognised by the energy supplier.
You don't have to go into a lot of detail. All you really need to write is something to the effect of "Please cancel my electricity contract when it ends on [insert date]".
Business energy contract cancellation checklist
You know that your business energy contract is due to expire, but you're not sure what to do next. You know that sitting on your hands could lead to skyrocketing energy costs, but you also want to make sure all your bases are covered.
That's why we provide this handy checklist.
As soon as you get notice from your supplier, carry out the following steps:
Check your existing contract and make sure of the contract expiry date.
Write your termination notice, including the information above.
Send it to your supplier by recorded delivery as soon as possible.
Start looking into new quotes for your electricity and gas.
That's where we come in!
Are you looking for a new domestic energy supplier? We can take care of the heavy lifting for you!
As important as it is to ensure that you're getting a great deal and an energy contract that meets your needs, you don't have time to scour the market for the best business rates.
The good news is that we can take care of the heavy lifting for you!
We can help you to find the perfect new supplier and budget-friendly rates. What's more, we'll even manage your switch from end-to-end. So you can enjoy cheaper energy without hassle or headaches.
Sound like a plan?
Get in touch with us today on 0330 540 017. We're available from 8.30 am to 5.30 pm.
Want to read more on this topic? Check out these guides:
Available Monday to Friday from 8.30 am until 5.30 pm
FAQ
What happens if I cancel my contract during the contract period?
You will most likely be subject to an early exit fee. These are usually around £30-£45 per fuel. However, they may be more depending on your energy supplier and the length of your contract. Some suppliers may be willing to negotiate their early exit fees with customers. What's more, your new supplier may be willing to take care of this cost on your behalf if it means securing your loyalty for longer.
Is there a cooling off period for business energy contracts?
Unfortunately, business energy contracts rarely have the same cooling-off period that domestic energy contracts enjoy.
When can I terminate my energy contract without exit fees?
Domestic energy customers have a period of 49 days before their contract ends in which they can switch suppliers without having to pay an exit fee.
What is the best way to get out of a business electricity contract?
The best way to get out of a business electricity contract is to send a termination notice as soon as your supplier sends you notice of when your contract is due to expire.
Make sure your termination notice is sent on a company letterhead or from a business email address. It should be written by you, or someone else known by your supplier. And don't forget to include your business energy account number.
Updated on 13 May, 2022