PFP Energy in 2021: Prices, Reviews and Contact Details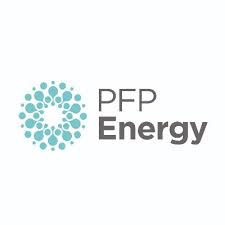 Looking to switch over to PFP Energy?
Let our experts advise you on the best offers on the market!
Monday to Friday – 9am to 7pm
Papernest disclaims that they are not in partnership with PFP energy
Looking to switch over to PFP Energy?
Let our experts advise you on the best offers on the market!
Monday to Friday – 9am to 7pm
Papernest disclaims that they are not in partnership with PFP Energy
Launched in 2015, PFP Energy started life as a non-for profit organisation. It worked in conjunction with Places for People and reinvested all of its profits on social projects. However, PFP Energy is now a private energy supplier. It acquired all of Better Energy's customers in late 2019 and continues to grow across the country.
Last update: March 2021
The company places an emphasis on putting customers first. It offers affordable, simple tariffs and clear, easy-to-understand billing. Customers can choose from a limited number of tariffs and all rates, charges and costs are kept as simple as possible.
Thanks to these affordable rates and fuss-free plans, PFP Energy is proving popular with customers across the UK. If you're looking for a new supplier for your gas and electricity, PFP Energy may well make your shortlist. Here, we take a closer look at their prices, plans and reviews to help you work out if they're the right supplier for you.

Are PFP Energy any good?
Both customer and industry reviewers rate them fairly well. The brand is rated 8.5 out of 10 by Trustpilot and receives four out of five stars from Citizens Advice. This means the company is pretty reliable and, overall, offers its customers a good service.
What's good about PFP Energy?
Simple tariffs
Good customer service
Customer-centred approach

If you think PFP Energy could be right for you, get in touch with our team to find out how to switch. 0330 054 0017
What does PFP Energy stand for?
PFP Energy stands for Places for People Energy. This was the name the company was known under when it was a non-for profit. Places for People is a charity that helps support vulnerable people in the community. Places for People Energy originally worked with this charity to help support and promote a range of social projects. When the supplier launched as a private company in 2015, it was rebranded as PFP Energy.

COVID-19
More than ever, our team of experts remain on deck to help you make savings on your energy. We understand how deeply the lives of many are affected by these trying times and we want to support you the best we can. More on your energy supply during COVID-19 in our article.
PFP Energy tariffs
When switching to a new energy supplier, one of the most important things to consider is cost. Different suppliers charge different rates, and you can find big differences between energy companies.
One of PFP Energy's big selling points is its simple tariff system. This is designed to keep things easy for their customers and to ensure everyone who gets their energy from PFP knows exactly what they're signed up to.
They offer three basic tariffs: Fixed, Variable and Prepayment.
The Fixed Tariff – offers the lowest rates and the best value for money. The amount you pay for your energy will be fixed from the day you sign up, to the day your contract runs out. If you choose a fixed tariff, you'll benefit from low prices and a set rate. This can help you to keep control of your finances and manage your energy bills. However, as you have to sign up for a fixed amount of time, you won't be able to change supplier during that period without paying an exit fee. This makes fixed tariffs unsuitable for anyone planning on moving house before their contract expires.
The Variable Tariff – doesn't require you to sign up for a fixed period, you'll be free to shop around for a new deal, and change supplier, at any point. This can help you to find the most affordable tariffs on the market. However, variable rates generally aren't as affordable as fixed rates. It's also important to remember that your rate will go up and down in response to changing wholesale fuel prices. This can make it more difficult to budget for your energy bill.
The Prepayment Tariff – allows you to pay for your gas and electricity in advance. Prepayment tariffs are more expensive than fixed or variable tariffs. However, they do make it easy to stay on top of your payments so are good for people who struggle to budget.
Tariff
Features
Fixed

-Cheapest tariff




-Price fixed until the end of your contract




-Early exit fee of up to £30 per fuel

Variable
-Energy prices can go up and down as market prices change
-No exit fees – you're free to switch whenever you like
Prepayment

-Pay for your gas and electricity before you use it




-Less competitive rates
How to pay your PFP energy bill
You can pay your PFP Energy bill in a number of ways. The easiest is by Direct Debit. If you pay by Direct Debit, they will give you a discount on your bill of up to £50 a year. This makes it the most affordable way to pay. Other options include prepayment, paying at the bank or Post Office or paying by cheque.
You can save even more money on your PFP Energy bill by going paperless. The company gives paperless customers an additional £40 discount, helping make your energy even cheaper.

PFP Energy fuel mix
Unlike a lot of smaller energy companies around at the moment, they don't invest heavily in renewables. They don't offer a 100% renewable tariff or even tariffs with guaranteed green energy elements. In fact, the company uses less renewable energy than the average UK supplier. This means that, if green energy and sustainable living are important to you, they may not be the right company for your household.
| Fuel source | PFP Energy | UK supplier average fuel mix |
| --- | --- | --- |
| Coal | 8.9% | 5.2% |
| Natural gas | 60.3% | 41.4% |
| Nuclear | 18.1% | 18.7% |
| Renewables | 8.9% | 32.8% |
| Other | 3.8% | 1.9% |
PFP Energy reviews
Overall, reviews for PFP Energy are generally good. Customers seem impressed with the service they receive and are happy with the prices and billing. Among the reviews on Trustpilot are:
'Great service'
'Excellent service and prices'
'Good customer experience'
'We have always been happy with PFP Energy and have no intention of changing'
Before switching to a new supplier, it's always a good idea to read a range of online reviews. If you have time, you could also check their social media profiles to see if they respond quickly to queries and complaints. Doing a little research before you switch could help you find the company that's right for you and save you time and hassle in the future.
PFP Energy for business
They serve both domestic and business customers. It offers business customers a similar approach with simple tariffs and billing, as well as a range of incentives and business benefits.
PFP Energy tailors its tariffs to businesses of different sizes. This means that, if you have a micro, small or medium sized business, you should be able to find a plan that suits you. Their plans offer good value for money and both gas and electricity are available through the supplier.
Read more about energy suppliers:
FAQ
☎️ How to contact PFP Energy?
There are a number of ways to get in touch with PFP Energy, the two easiest are phone and email. If you want to get in touch by email, the address is hello@pfpenergy.co.uk. If you want to give them a call, the number is 01772 395777. There's also a contact form on the website or you can use their online chatbot.
Where is PFP Energy based?
PFP Energy is based in Preston, Lancashire. However they supply homes and businesses across the country.
⏱️ Do PFP Energy offer smart meters?
PFP Energy don't currently offer smart meters. This means you have to take manual meter readings every month to send to the supplier in order to keep bills accurate. PFP Energy plans to introduce smart meters in the future, and will start rolling out the service soon.
Is there a PFP Energy app?
PFP Energy doesn't currently have an app. However, the customer area on their website is fairly comprehensive. Logging in to the website allows you to pay your bill, upload meter readings and check your usage.