Npower in 2021: Prices, Reviews and Contact Details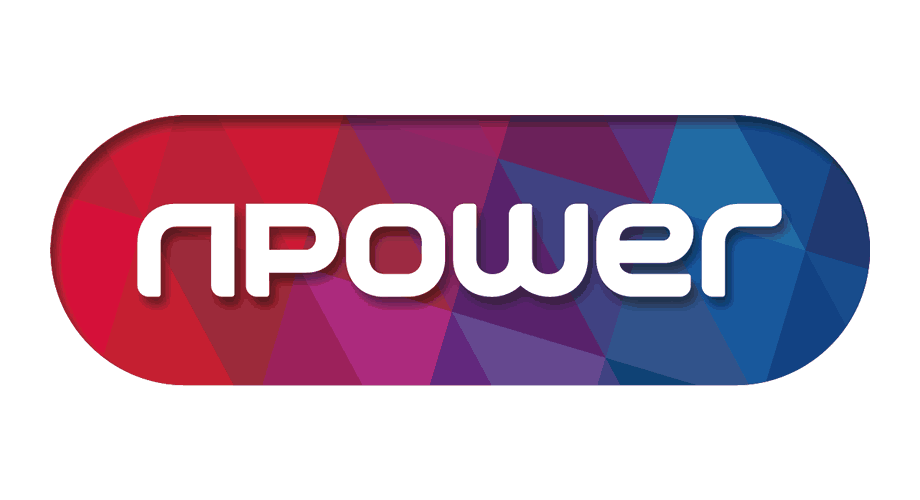 Looking to switch over to Npower?
Let our experts guide you to the best customer service available!
Monday to Friday – 8.30 am to 5.30 pm
papernest disclaims that they are not in partnership with Npower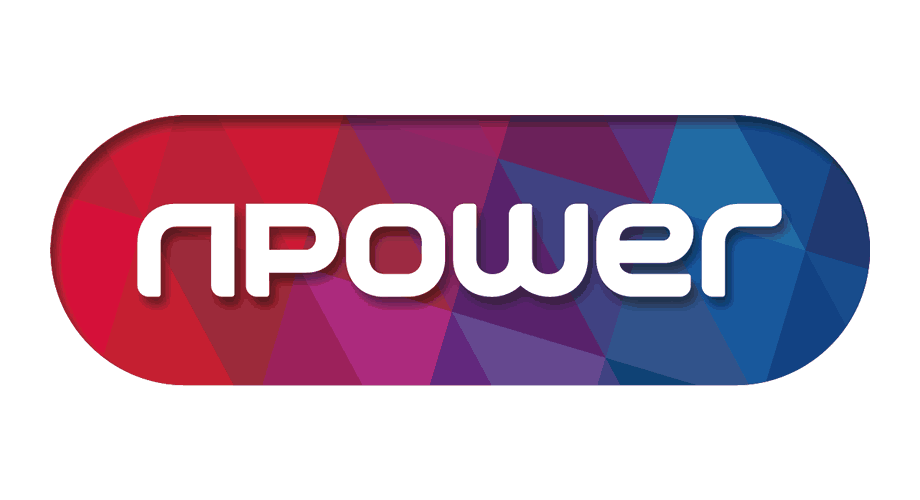 Looking to switch over to Npower?
Let our experts guide you to the best customer service available!
Monday to Friday – 8.30 am to 5.30 pm
papernest disclaims that they are not in partnership with Npower
If you're thinking about making the switch to npower, it's then it's a good idea to know about their reputation: to find out a bit more about who they are, how their business has developed, what tariffs they have available and what environmental policies they have in place. And remember, our Switch Plan experts are here to talk you through the best options available. But, for now, lets dive into what UK customers say about npower.
Last updated: April 2021
npower
Founded
2000
Client email

customer.relations@

npower.com
Client number

0800 316 9328

Log in
https://www.npower.com/apps/login/#/
Number of clients
3.6 million business and domestic accounts
Postal address

Customer Relations Team

, PO Box 177, Houghton-le-Spring, DH4 9AQ
Who are npower?
npower is one of Britain's leading energy companies, with more than 3.6 million residential and business customers across the country. It's one of the so-called 'Big Six' energy suppliers with around 6.5 million people staying powered and warm thanks to their energy. That makes it the third largest provider in the UK.
Originally established as National Power back in 1990 following the privatisation of the state-owned Central Electricity Generating Board, it is now part of the E.ON group. Here's a little recap of their history:
In 2000, npower was founded as part of Innogy plc and National Power. Innogy went on to buy Northern Electric, a regional electricity supplier.
March 2002, RWE, a German electricity company, bought npower and the companies merged.
In 2006, npower bought a large amount of shares from Telecom Plus, and in 2009, they bought Superior Plumbing who work in social housing across the UK.
2013, npower went on to sell Telecom Plus to Utility Warehouse.
After dividing up the company into energy and retail services respectively, RWE now own npower as a subsidiary company. They are now called npower Limited.
However, the biggest acquisition took place in 2019, when Eon bought npower. After the failure of a merger between SSE and npower, Eon decided to complete the acquisition. For the time being, npower exists as part of Eon, but over the next couple of years, the full merger will be complete and npower will cease to exist independently. This will involve npower ceding all of their clientele to Eon and job cuts. In fact, new customers cannot start up on a new npower tariff, although existing plans will not be affected. New customers will be sent to Eon's site to choose one of their tariffs.
COVID-19
More than ever, our team of experts remain on deck to help you make savings on your energy. We understand how deeply the lives of many are affected by these trying times and we want to support you the best we can. More on your energy supply during COVID-19 in our article.

What are Npower' electricity, gas and dual energy plans?
npower offers a choice of electricity tariffs for their service users. As one of the Big Six energy suppliers, they aim to have a wide choice of plans to appeal to as many customers as possible. The table below outlines the main options you have if you are planning to switch. These are for fixed tariffs that apply until the dates shown.
Tariff
Details
Price per kWh
Daily standing charge
Go Green Energy Fix October 2021
Enjoy fixed prices until 31 October 2021
Average cost per year using this tariff is £1,203
£30 exit fees apply if you change your tariff before 12 September 2021
17.72p
15.82p
Fixed Energy September 2020
Your prices are fixed until 31 September 2021
Average cost per year is £1,134


£30 exit fees apply if you change your tariff before 12 September 2021

16.01p
22.93p
Price Freeze March 2023
Your prices are fixed until 31 March 2023
Average cost per year on this tariff is £1,255


£30 exit fees apply if you change your tariff before 12 March 2023

18.74p
15.82p
Price Fix April 2021
Your prices are fixed until 31 April 2021
Average cost per year on this tariff is £1,195


£30 exit fees apply if you change your tariff before 31 April 2021

17.59p
15.82p
New deals for customers looking for fixed rates are appealing. However, when the fixed term of your tariff runs out you will be automatically switched to their Standard Variable Rate, if you haven't chosen a new tariff.
This tariff can fluctuate according to the energy prices available on the market so there is no exact rate. However, to give you some idea of the costs, below is the rate given for a home in London based on a quote.
| Tariff | Details | Cost per kWh | Standing charge per day |
| --- | --- | --- | --- |
| Standard Variable Rate | You will be switched to this tariff when your existing fixed deal runs out or you can request to be on this deal | 19.15p | 27.31p |
Do npower have a renewable energy plan?
With npower you can get solar thermal panels installed onto your house. Solar energy works through absorbing heat from the sun through panels and mirrors and then converting this energy that is used to produce electricity in your home. npower partnered up with ecofirst who will install the panels for you. However, like other suppliers, this service is not available anymore due to the cut in the Feed-In-Tariff Scheme.
Is npower expensive?
As one of the Big Six providers, they aim to provide tariffs that appeal to as many people as possible. That means that it is hard to characterise them as either a cheap or expensive provider.
They offer some tariffs that appeal to those looking for a more economic energy supplier as well as offering other tariffs that value convenience and superior customer service.
Why switch to npower?
As part of the E.ON group, npower is part of one of the largest family of energy suppliers in Europe. They are also one of the Big Six providers in the UK, which means they have the ability to offer customers a big choice of tariffs. You are also able to fix these tariffs until 2023, so you'll know how much you will be paying for up to three years in the future.
As well as providing energy, they also offer a range of other services including free boilers, repair and insulation. You are also able to get a smart meter, which helps you to keep a track of what you're spending.
Despite the upcoming merger with E.ON, it is clear that all existing and new customers will be protected. If you can find a good deal with them that works for your home, then this planned merger shouldn't deter you from making the switch.
As well as providing energy in the form of gas and electricity, they also offer a range of other services. These include:
Boiler services including repair and replacement
Smart meters to help you keep track of the energy you are using
Free boilers and insulation
What makes them different?
npower has been working hard to rectify previous customer service issues and move their customers onto smart meters smart meters. All of their fixed deal tariffs require the installation of a smart meter, in line with the 2024 deadline for nationwide coverage.
You can also expect:
A broad range of tariffs for all types of homes and businesses
Boiler repairs, installation and insulation
A focus on renewable and sustainable energy
Is it easy to get an npower quote?
To get the most accurate quote, you can use the npower quote tool quote tool which will tell you what tariffs are available as well as giving you an estimated annual cost. To ensure that your quote is as accurate as possible, you will need to know your current supplier, what tariff you're on and how much energy you have used in the last year.
However, even if you don't have all that information to hand, you'll still be able to get a rough idea of how much you'll be paying for energy with npower.
Reviews ⭐
What do their customers say?
In 2016, npower's reputation became damaged after they lost £106million in profit, resulting in 2,500 job losses. They also lost over 350,000 customers the year before. npower are now owned by Eon and since then their online reviews are a bit of a mixed bag. While many customers are happy with the level of service they receive, others have found them lacking in the communication department. This is something that npower have said they are going to address.
They rated a 3.6/5 on TrustPilot with reviews from over 11,600 customers. 54% of reviews considered the service to be 'excellent', compared with 21% who deemed it 'bad'. If you need to contact npower at any point you can do so by calling 0800 073 3000 or by going online and using the chat function.
Where does npower fuel mix come from?
npower currently gets its fuel from a range of sources. While the exact breakdown of fuel supply does differ from region to region, the national average is as follows:
Coal 3.9%
Natural gas 39.4%
Nuclear 16.6%
Renewable 37.9%
Other 2.2%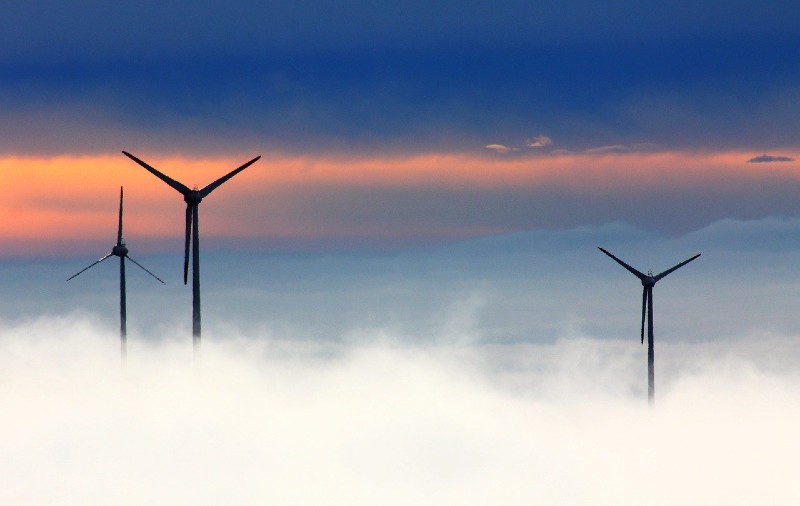 In terms of producing waste, they have a national average of the following:
Carbon dioxide emissions 205 g/kWh
Radioactive waste 0.0012 g/kWh
Does npower use renewable energy?
npower is just one of the few energy companies to have earned a Carbon Trust award for their sustainable management of energy, waste and water, so they have a reasonable record in terms of environmental impact. They currently source 37.9% of their energy from renewable sources.
How can I pay my npower energy bill?
There are various ways in which you can pay your npower energy bill.
Firstly, you can head over to their website and log in to your npower account, where you will be able pay your bill by direct debit or credit card.
Alternatively, you can download the npower mobile app for free. On this app, you will be able to pay your bill. It also has a number of other fuctions, such as customer services and topping up your prepayment meter.
You can also give npower services a ring on 0800 073 3000 where you can pay your bill by direct debit or credit card.
Head to the bank or a Paypoint and pay your npower energy bill with cash. You might need a payment slip in order to pay this way.
Finally, you can make out a check to npower to pay your gas and electricity bills.
Will npower supply me with a smart meter?
You can request the installation of a smart meter online through the npower website. There, you can organise a date and time for a technician to come and install your smart meter for you.
Even if you have a smart meter from your previous supplier, your npower plan will be incompatible, so you must request a new smart meter.
For existing npower customers, your npower smart meter will be compatible with other suppliers, so there's no need to get a new one installed if you decide to switch away from them as suppliers.
How can I submit a meter reading to npower?
If you don't have a smart meter installed in your home, you will need to actively submit meter readings to npower. There are a few ways you can do this.
Firstly, you can head over the npower website. There, you can log in to your npower account and submit a reading.
Alternatively, you can ring up npower on 0300 100 3000 (from your mobile) or 0800 073 3000 (from your landline) and submit your meter reading that way.
The npower mobile app is completely free and is another way to submit your meter reading. You connect the app to your account and are then able to submit your meter reading, top up your prepayment plan, and access other customer services.
Remember, if you have a second generation smart meter, you don't need to manually submit your meter reading as your supplier will have up-to-date access to your energy consumption.
Do npower have boiler schemes?
They offer their customers boiler cover for installation, repairs and replacements. They have a range of plans for a range of prices. In order to not break your warranty, you must undergo a boiler service within the first year of its installation.
What support do npower offer?
npower offer the Warm Home Discount to their customers who are struggling to pay their energy bills. This particular government grant swipes off £140 from your energy bill between October and February, allowing you to heat your home for less. During the winter months, energy can be more expensive because of a higher demand, so if you are having trouble paying your bill in the winter, you can check if you are eligible for this grant.
Energy Fund
As well as the Warm Home Discount, they have their own charity called the npower Energy Fund. This is a similar grant in that it aims to reduce fuel poverty by helping their customers pay their bills if they are struggling. However, given this is an npower scheme, it will no longer be available from June 2020 due to the Eon acquisition.
The ECO Scheme
The ECO Scheme is a scheme that aims to help people with home services, such as loft insulation, boiler repairs, etc. Through this scheme, people who are financially struggling can get discounted or free home services. The 11 largest energy suppliers in the UK are obliged to form part of this scheme in order to tackle fuel poverty and help people heat their homes. Because of this, npower customers will still have access to this scheme through E.on.
If npower sounds like the right supplier for you, then we can help you make the switch.
Read More:
Available Monday to Friday from 8.30 am until 5.30 pm