Ecotricity in 2021: Prices, Reviews and Contact Details
Want to switch energy supplier to Ecotricity?
Let our experts advise you on the best offers on the market!
Monday to Friday – 9am to 7pm
papernest disclaims that they are not currently in partnership with Ecotricity
Want to switch energy supplier to Ecotricity?
Let our experts advise you on the best offers on the market!
Monday to Friday – 9am to 7pm
Papernest disclaims that they are not in partnership with Ecotricity
Ecotricity claims to be the UK's greenest energy supplier. The environmentally-focused provider offers 100% renewable electricity and 'vegan' energy. This makes it a popular choice with households looking for an ethical way to power their properties.
Last update: March 2021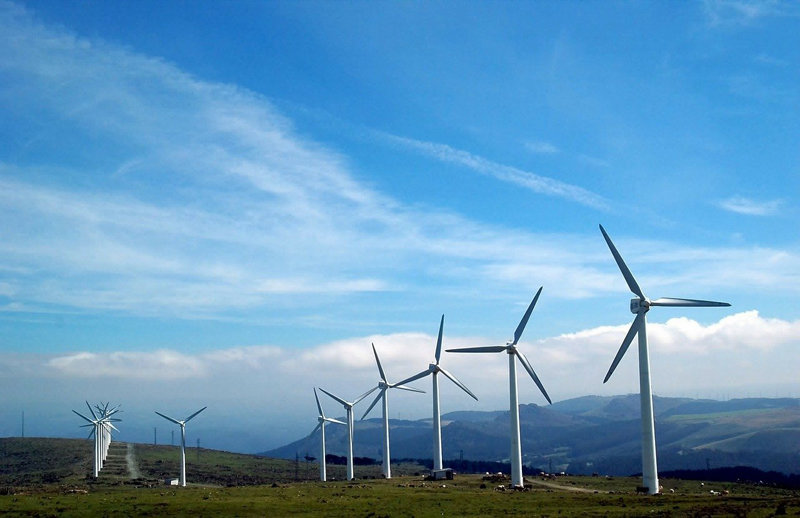 Today, the company has a selection of simple, green tariffs for its customers to choose from. Their most comprehensive bundle offers customers half price electric vehicle charging on the Electric Highway. This allows households signed up to Ecotricity to lower their carbon footprint across the board.
If you're thinking about switching energy provider and are on the lookout for a green, environmentally friendly alternative, Ecotricity could be just what you're looking for. Here, we take a closer look at the company and its tariffs and find out what its customers have to say.
Who are Ecotricity?
Founded in 1996, Ecotrocity is a small UK-based energy provider that has a strong focus on green electricity and environmentally friendly solutions. Back in the mid-nineties when Ecotricity first began offering green energy, they were the very first company in the world to do so. Their commitment to renewable energy helped to kick-start the green electricity movement and encouraged other providers to step up and invest in sustainable energy sources.

At the time Ecotricity was founded, conventional energy production was responsible for a significant 30% of Britain's carbon emissions. This was the biggest single source of emissions in the country and so one of the most important environmental issues that needed to be addressed.


COVID-19

More than ever, our team of experts remain on deck to help you make savings on your energy. We understand how deeply the lives of many are affected by these trying times and we want to support you the best we can. More on your energy supply during COVID-19 in our article.


In 2013, the company began offering 100% renewable electricity tariffs to all its customers. Today, Ecotricity manages to produce around a fifth of the energy it supplies itself. This is very uncommon among energy providers, most of whom buy their electricity from third party generators.

Ecotricity now claims to offer vegan energy. This means that no animals or animal by-products form part of their energy generation process.
Electricity tariffs
Even if you're committed to making your home a more environmentally friendly place, cost is always going to be a consideration when choosing your energy provider. At the moment Ecotricity offers one tariff for gas, one for electricity and a Fully Charged Bundle. They also offer Pay As You Go energy. This is also known as a prepayment tariff.
The table below compares the benefits of the various options available.
| Tariff | | | | | |
| --- | --- | --- | --- | --- | --- |
| Green electricity | One simple rate | 100% green electricity | Vegan Society approved energy | No contract, no exit fee | |
| Green gas | One simple rate | Carbon neutral green gas | Vegan Society approved energy | No contract, no exit fee | |
| Pay As You Go | Top up what you need | 100% green electricity | Carbon neutral green gas | Vegan Society approved energy | No contract, no exit fee |
| Fully Charged Bundle | Discounted electricity rate | Half price electric vehicle charging on the Electric Highway | 100% green electricity | Exclusive discount on a Rolec Wallpod EV charger | Save over £215 in your first year |
The exact amount you'll pay for your gas and electricity will depend on your location. This means you'll need to put your postcode into the Ecotricity quote tool to learn how much a switch to green energy will cost. If you opt to get both your gas and electricity from Ecotricity, the provider will give you a £15 discount on your annual energy bill.
We've selected a sample tariff to give you a better idea of Ecotricity prices. If you live in a 3-bed property just outside of London, you can expect to pay around £113 for your gas and electricity if you opt for a dual fuel deal. If you only want to get your electricity from Ecotricity, you'll pay around £58 per month for your power.
Our energy experts are here to help
Free service - Available Monday to Friday from 9am until 7pm
Ecotricity fuel mix
A lot of the customers switching to Ecotricity will be doing so in order to reduce their carbon footprint and support environmentally friendly energy generation. This means the company's fuel mix is even more important than usual.
The table below shows the Ecotricity fuel mix
| Fuel supply | Ecotricity | National average |
| --- | --- | --- |
| Natural gas | 0% | 39.4% |
| Nuclear | 0% | 16.6% |
| Renewables | 100% | 37.9% |
| Coal | 0% | 3.9% |
| Other | 200,000 | 2.2% |
Of the green electricity supplied by Ecotricity, 15-20% is generated by the manufacturer. The rest is sourced from other ethical and trusted green energy providers.
Most of the green energy that Ecotricity provides comes from offshore wind. This is closely followed by onshore wind generation. The company also gets a small proportion of its energy from solar and hydro power.
Offshore wind – 55.82%
Onshore wind – 41.60%
Hydro power – 2.07%
Solar – 0.51%
Ecotricity sets aside some of the green energy it produces for the Electric Highway, the company's network of electric vehicle charging points. If you sign up for the Ecotricity Fully Charged Bundle, you'll get a discount when charging your vehicle at one of these locations.
Carbon neutral gas
As well as green electricity, Ecotricity also offers carbon neutral gas. If you sign up for a dual fuel deal, or choose the company for your gas supply, you'll benefit from this environmentally friendly fuel source.
Currently, only a small proportion of the gas Ecotricity supplies comes from green sources. However, the company is working to grow the percentage of green gas it offers. This green gas comes from biogas mills. Grass and other organic waste is put into the mill and left to decompose. The gas released during the decomposition process is harvested and turned into natural biogas.
Until Ecotricity is able to offer 100% green gas, it will offset the residual carbon emissions generated by its gas supply by investing in carbon reduction schemes. Ecotricity is currently investing in carbon reduction projects in India, Chile and Bhutan. This is partly why Ecotricity is more expensive than some other energy providers.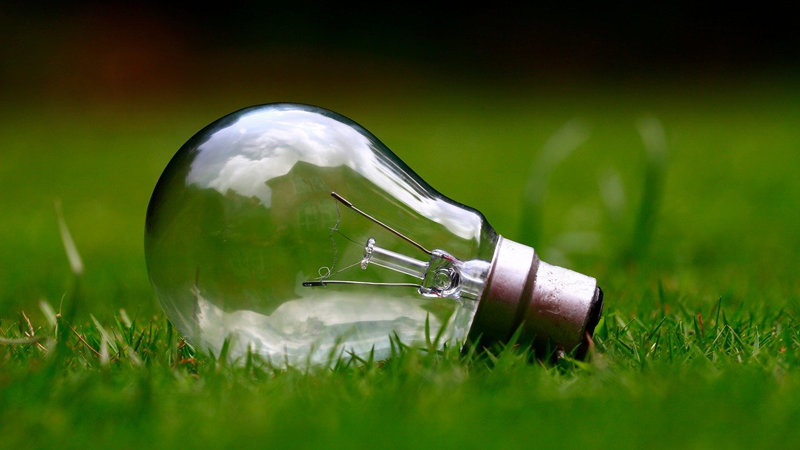 Is Ecotricity any good?
Ecotricity is one of the most established green energy providers in the UK. Over the years, a lot of customers have switched to the company in order to help lower their carbon footprint and support environmentally friendly electricity projects.
While not the cheapest energy supplier on the market, they are arguably the greenest. So if eco-credentials are important to you, the company may well be the best option. Ecotricity also claims to place a strong focus on customer service, so you should find it easy to communicate with the company and resolve any issues that might crop up.
Their simple tariffs make Ecotricity pricing fairly easy to understand. The tariffs it offers are all variable, this means that the cost of your fuel will go down when wholesale prices drop. However, if wholesale prices go up, you could find yourself paying more for your energy.
Ecotricity has a number of digital tools available to its customers. You can view and pay your bill by logging into the client area on the Ecotricity website and you can also use this area to update meter readings and check your account information. Ecotricity also has an app, allowing you to manage your account on the go.
Ecotricity tries to keep its bills simple and easy to understand. As long as meter readings are kept up to date, bill accuracy seems to be fairly good. The majority of Ecotricity customers seem to feel like their bills are clear and easy to keep track of.
Ecotricity, like every energy company, has its own range of pros and cons. Weighing these up will help you to decide if the provider is right for you.
Pros:

100% green electricity
Carbon offset gas
Investment in environmentally friendly projects
Discounts when using the Electric Highway

Cons:

Not the cheapest energy supplier on the market
Limited choice of tariffs
Some customers have reported difficulties switching away from Ecotricity
Ecotricity customer reviews
Reading recent customer reviews is always a good way to gauge the level of service an energy company offers. Impartial online reviews for Ecotricity include:

"Green energy is always good value when all profits are being reinvested into the sector."
"The bill is always written in clear, plain English and has diagrams."
"I've been with Ecotricity for many years. They provide me with electricity from renewable sources, they match my local electricity provider prices and they invest most of their profits in new green energy resources."
"Started off very competitive, then the monthly bill kept on going up and up!!! Just before I left was paying more than double a month for Ecotricity, than my last supplier."
Always make sure you take a look at the most recent reviews available before switching to a new energy provider.
Read more about electricity suppliers: