Utilita Reviews: What Do Their Customers Say?
Looking to switch over to Utilita?
Let our experts advise you on the best offers on the market!
Monday to Friday – 9am to 7pm
Papernest disclaims that they are not in partnership with Utilita
Looking to switch over to Utilita?
Let our experts advise you on the best offers on the market!
Monday to Friday – 9am to 7pm
Papernest disclaims that they are not in partnership with Utilita
What is the reputation of Utilita energy? Here, we'll look at real Utilita reviews to see what the suppliers customers are saying about them. Also, whether the energy supplier delivers the value for money that so many prepayment customers find lacking in their energy costs. In this article, we'll look at real customers' experience and data from a range of sources to find out the scoop on Utilita energy.
Last update: March 2021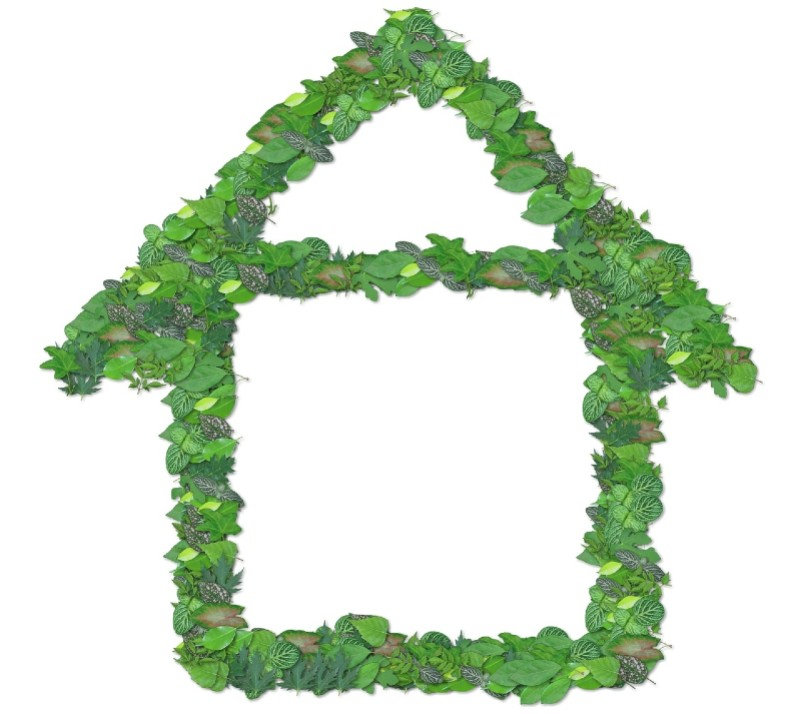 There are many energy consumers all over the country who prefer to use a prepayment meter. It helps them to feel in control of their usage and spending, and ensures that they only pay for what they use. Instead of throwing money away on estimated bills. But a common frustration is that it seems as though there are fewer good tariffs for energy consumers with prepayment meters. Utilita aims to buck that trend, offering tariffs that hello customers to take control of their usage. Utilita claims to be the 'smart energy experts'. But do the Utilita reviews tell the same story as the soundbites? Do the lived experiences of real customers match the company's ambitions.
Is Utilita any good?
Utilita can be tricky to quantify for energy consumers looking to find out more about the brand. Everywhere we look, it seems as though we find a new source of contradictory information. For instance, when we look at the Citizens Advice domestic energy suppliers customer service comparison, the outlook seems rather grim.
On this site, Utilita is ranked #37 out of #38 suppliers at the time of writing. The only supplier beneath them is Bristol Energy. They rank poorly in terms of complaints to third parties (44.7 per 10,000 customers), customer guarantees, and switches carried out within 21 days (75.4%).
With 75% of their energy fuel mix coming from fossil fuels and just 3% coming from renewables, this will likely be disappointing news for eco-conscious energy consumers. However, when we look elsewhere, the news looks a little brighter…
COVID-19
More than ever, our team of experts remain on deck to help you make savings on your energy. We understand how deeply the lives of many are affected by these trying times and we want to support you the best we can. More on your energy supply during COVID-19 in our article.
What is Utilita's customer score?
For the purposes of this article we'll be looking at the reviews that customers have left on Utilita's [Trustpilot page]https://uk.trustpilot.com/review/www.utilita.co.uk). This gives us a useful overview of how real customers feel about Utilita. The good, the bad, and the ugly.
In total, Utilita have accumulated 29,086 customer reviews on the platform at the time of writing.
This is impressive for a smaller niche energy supplier that specialises in prepayment tariffs. They also boast a very respectable customer score of 4.2 stars out of 5. This makes them rated "Great" by Trustpilot.
Of these 29,086 reviews:
18,919 (65%) were "Excellent"
2,323 (8%) were "Great"
1,222 (4%) were "Average"
936 (3%) were "Poor"
5,787 (20%) were "Bad"
As we can see, there are more than three times as many "Excellent" reviews as there are "Bad" reviews.
Let's get into the specifics…
Utilita customer reviews: What do customers say about them?
By looking at Utilita's customer reviews, we can gain a better understanding of what real customers like and dislike about the supplier. Hopefully, by looking at the full gamut of customer opinion, you can make an informed decision about whether or not they are the best supplier for your needs.
The good
Positive customer reviews focused on helpful and pollute customer service staff, prompt issue resolution, and positive experiences using the Utilita app. Numerous reviews mentioned specific customer service agents by name, indicating that the customers felt that the member of the team really went above and beyond to help. After all, would you make a point of remembering someone's name if they only gave you lacklustre service?
Below, we've included some quotes from customer reviews that hopefully illustrate their positive experiences.
"I spoke to a lovely lady … who helped me set up my new My Utilita app. She was very professional and friendly making the whole process quick and easy."
"She took the time to answer other questions I had and was very professional, helpful and polite."
" I had never before heard of Utilita so was dubious however, experience so far has demonstrated that the organisation is professional and efficient. Thank you."
"I have been with them for years now never had a problem excellent experience and excellent service".
"Very easy transition over, hassle-free and great communication if you have any problems and quickly sorted out".
The bad
Of course, like any energy supplier, Utilita has some negative reviews sprinkled in among the good. Negative reviews largely focus on slow issue resolution, billing errors and miscommunications, and complications when making a referral to the company. We have included some quotes from customer reviews to illustrate these issues.
"I have had nothing but problems with this company. The app doesn't work. My Utilita account doesn't show usage. It's so disorganised and chaotic".
"I was reassured and promised that no matter what happened with COVID that I would still be able to get [a smart meter] installed. Now I've found it this isn't possible and won't happen until April".
"I asked when my smart meters will be fitted to be told they are no longer in stock. Feel like I've been mis-sold into switching. Give it a month and I'll be going elsewhere".
The ugly
Every now and then, every energy supplier has moments where things go awry with customers. In the interests of fairness, we have included some very negative reviews concerning "lost" payments on the app, and bills way in excess of Ofgem's Prepayment Energy Price Cap of £1,104.
"You promised to look into my problems with your company overcharging me. I have heard nothing from you. Instead, I get another bill, this time saying I owe you £204.20 for the month of October. So, this means I have already paid Utilita £2,301 for electricity only provision this year so far".
"I have been subjected to persistent, almost daily harassment by Utilita since moving into this flat 3 months ago, and I'm not even a customer of theirs!".
"I have paid twice via the app and they have lost both payments. After 4 months of me calling them to locate the payment I am getting nowhere and they still have my money".
Utilita boiler cover and homecare reviews
As well as supplying energy, Utilita also offer boiler cover and homecare to protect customers' central heating and ensure that it's working perfectly all year round.
Unfortunately, this does not pop up very frequently in customer reviews, and the scant few mentions focus on delays on getting an engineer to carry out repairs. Although this may be exacerbated by the pandemic and lockdown.
Utilita smart meter reviews
Unfortunately, the only references to smart meters in the reviews we found were in tones of disappointment due to having to wait for them. However, many customers seemed not to mind waiting.
Utilita rewards reviews
Utilita has a rewards program called Utilita Extra that offers customers exclusive tickets, prizes and competitions. However, these were not mentioned in the reviews that we found.
Response time: How quickly do Utilita respond to queries?
Despite claims in some negative reviews about long waits to speak to a member of staff, an independent "snapshot investigation" in September 2019 revealed that Utilita were above average in responding to customer enquiries over the phone and on Live Chat. On average it took 4 minutes 31 seconds to get a response. A little faster than the average of 5 minutes and 57 seconds. Live chat responses were even faster, averaging 2 minutes and 29 seconds.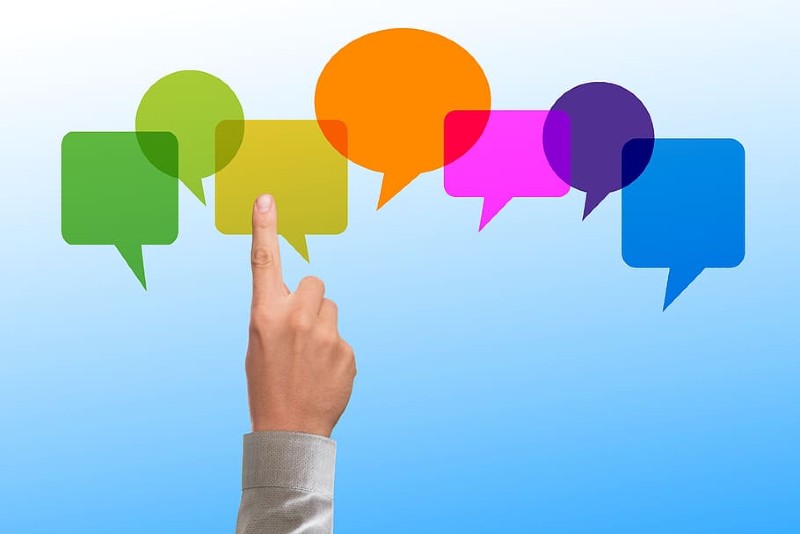 Issue resolution: How do Utilita handle issues and complaints?
Looking at Ofgem's complaint handling data, we can see that customer complaints have plummeted over the past few years. From their peak of 6,005 complaints per 100,000 accounts, the figure has reached a much more modest 475 per 100,000 accounts.
However, when we dig a little deeper, we can see that only 24% of complaints are resolved by the next working day, while 88% were resolved within 8 weeks in Q2 of 2020.
<h2 Does Utilita listen to their customers?
On Trustpilot, we noticed that Utilita had done a good job of responding to both positive and negative customer reviews. We can also see that Utilita has responded to 95% of negative customer reviews, usually responding within 48 hours.
Have Utilita won awards for customer service?
Although Utilita did not win any accolades for customer service in the 2020 energy awards (indeed, it fell from 8th to 11th in the customer satisfaction chart), it did take the award for "Best App".
Utilita in the news: What the headlines say
Utilita got into hot water in October 2020 when Ofgem found that it had overcharged 40,000 customers. As well as refunding customers, it had to pay £500,000 in redress with overcharged customers getting a £10 goodwill payment (£15 for those on the priority services register).
Source- BBC.
It was also reprimanded in July 2019 for failing to meet its carbon emissions targets, thereby depriving its customers of a shared £30,000 in savings.
Source- Energy Live News.
Thinking of switching to Utilita? We can help!
While some customers' experiences have been less than stellar, there are still lots of good reasons to consider Utilita, especially if your home uses a prepayment meter.
We can help to ensure that you get the best value tariff for your energy needs, usage and location. We'll even compare energy suppliers for you and manage your switch from end-to-end so that you get cheaper energy faster.
Call us today on 03300 540 017 to find out more. We're available from 9am to 7pm.
Would you like to know more about energy suppliers in the UK market?