Utility Warehouse: Plans, Contact & Reviews in 2021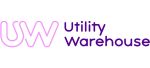 Want to switch energy supplier to Utility Warehouse?
Let our experts advise you on the best offers on the market!
Monday to Friday – 8.30 am to 5.30 pm
Switch Plan disclaims that they are not in partnership with Utility Warehouse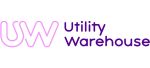 Want to switch energy supplier to Utility Warehouse?
Let our experts advise you on the best offers on the market!
Monday to Friday – 8.30 am to 5.30 pm
Switch Plan disclaims that they are not in partnership with Utility Warehouse
Are you looking to switch to Utility Warehouse for your energy supply? Switching to a Utility Warehouse plan is quick, simple, and completely free. In this article we will have the answer to if not all these three, if not all, of your questions: How easy is it to switch to Utility Warehouse? How can you get a quote from Utility Warehouse? How long does it take to switch to Utility Warehouse? Read on to find out how we can help you make the best decision possible when it comes to switching energy suppliers.
We Consider Utility Warehouse A Stable Supplier
As you may have heard on the news, the UK energy market is currently under an immense amount of stress as a result of a global gas shortage driving up costs and putting several energy suppliers out of business. However, we have designated Utility Warehouse as a stable supplier at the moment because of its financial performance as well as its diversified offerings, which include phone and internet plans to bundle with their energy plans. To learn more about this and stay updated on a daily basis you can read our page on the UK energy crisis.
Despite the fact Utility Warehouse is a major UK energy company, a lot of people have never heard of it. This is because, instead of investing in advertising campaigns and promotions, they rely on a team of 'partners' and 'agents'. Anyone who signs up to be a Utility Warehouse partner or agent – and the scheme is open to everyone – can earn money by recruiting other customers. This gives their customers a unique opportunity to earn money from their energy supplier.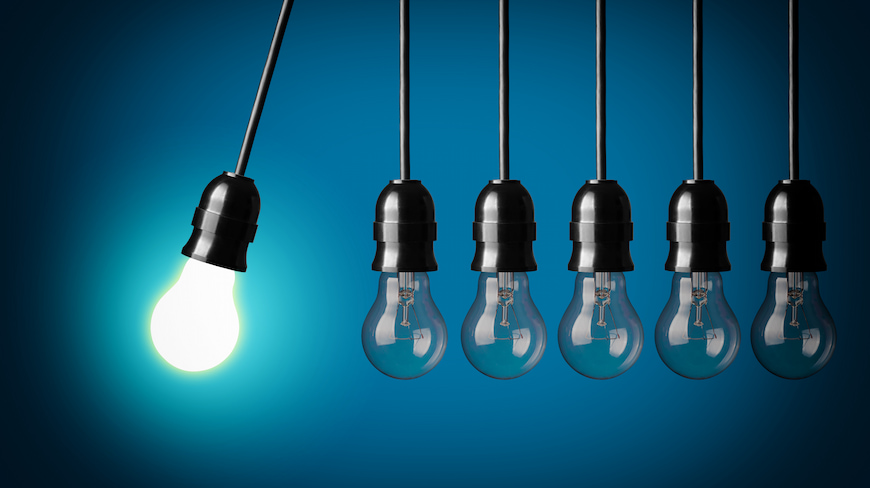 Established in 2013 as one of the 57 energy suppliers in the UK when it purchased customers from Npower, Utility Warehouse is one of the most established names in the industry. Today, the company has around 650,000 customers and offers a range of services including gas, electricity, internet, landlines and mobile phone services.
| Utility Warehouse | |
| --- | --- |
| Founded | 2002 |
| Client Email | memberservices@utilitywarehouse.co.uk |
| Client Number | 0333 777 0777 |
| Log in | Log in to the Partner Portal here |
| Number of clients | 650,000 |
Also, not to mention, if you are unhappy with your current energy supplier, we can help you switch! By calling the number on the top of the screen, our experts can help you find the best plan for your needs.
What does Utility Warehouse offer?
They are an energy provider that also offers a range of other services. Customers can pick and choose the services they want, or opt for a bundle that includes everything. Services offered by Utility Warehouse include:
Gas
Electricity
Broadband
Landline
Mobile
Utility Warehouse bundles
At the moment Utility Warehouse offers three unique bundled packages that can include broadband, mobile phones, and even a landline along with household energy. More information on these bundles can be found on the official Utility Warehouse page while obtaining an official quote, however, within these bundles is several energy tariff plans for customers to choose from.
Utility Warehouse Energy Tariffs
At the moment there are two separate variable rate energy tariffs called Gold and Double Gold. A variable-rate means that over time the rates and charges associated with these plans can go up or down over time as the costs of energy throughout the UK rise or fall.
As a result, Utility Warehouse offers a fixed rate tariff called the Green Fixed tariff, what the fixed rate offers is stable rates and charges throughout the duration of the contract so the prices never change.
Utility Warehouse also offers a prepaid tariff option for customers that prefer to only pay for the exact amount of energy that they plan to use.
Finally, in order to accommodate customers that have Economy 7 meters in their homes, Utility Warehouse offers special rates for electricity. These E7 rates offer two unit rates, one for peak hours of energy consumption and a lower rate for off-peak hours.
Average annual total costs of Utility Warehouse energy
Here can see the average overall annual costs of the tariff plans that Utility Warehouse offers to its customers:
| Plan | Tariff type | Average electricity annual cost (£/year) | Average gas annual cost (£/year) | Average total annual cost (£/year) |
| --- | --- | --- | --- | --- |
| Gold | Standard Variable Rate | £ 700.711* | £ 573.718* | £ 1274.428** |
| Double Gold | Variable Rate | £ 669.003* | £ 547.760* | £ 1216.763** |
| Green Fixed | Fixed Rate until August 31, 2022 | £899.585* | £735.997* | £1635.582** |
| Prepaid | Prepayment – variable rate | £ 650.240* | £ 509.397* | £ 1159.638** |
* Please note that these prices are for indicative purposes only. Indeed, prices are post-code based and can vary significantly from one region to another. Call our our experts to get the most up-to-date prices for your location.
** Based on the Typical Domestic Consumption Values (TDCV) defined by Ofgem. On average: 2,900 kWh of electricity and 12,000 kWh of gas per year.
Rates are inclusive of VAT at 5%.
Prices are accurate as of 18/10/2021


Additional information on individual tariff plans as well as information on their Economy 7 rates can be found on our page specifically for Utility Warehouse tariffs in 2021.
Is Utility Warehouse a good deal?
The deals offered by Utility Warehouse allow you to bundle a number of different utilities together. You'll get a single bill for all the utilities in your deal. This can make it easier to budget and easier to manage your paperwork.


Our energy experts are here to help

Free service - Available Monday to Friday from 8.30 am until 5.30 pm


The more services you get from the company, the more you'll save. However, getting all of your services from one supplier doesn't give you the opportunity to shop around for the best individual deals from other providers. This means that, in the long run, a bundle could cost you more.

Having a bundle of services can also make it difficult to work out exactly how much you're paying for your gas and electricity. To find this information, you'll need to check the small print of your deal. You'll then be able to compare the Utility Warehouse tariff on offer to other deals currently on the market.

Utility Warehouse offers its deals to both new and existing customers. This means you don't have to worry about missing out on special offers just because you're already signed up.

The company also offers new customers a 'price promise'. This guarantees customers will save money by switching all of their services to theirs. If they don't, the supplier will refund double the difference.

If you think Utility Warehouse might be right for you, our Switch Plan can help you move your services to the supplier. 0330 818 6223 to find out more.
Is Utility Warehouse the cheapest for gas and electricity?
They offer their customers an Energy Price Guarantee. This states that the company's duel-fuel prices will be competitive to the Big Six for customers paying by direct debit. This guarantee means that, although the company may not offer the cheapest energy on the market, the rate you pay will be comparable to the UK's major energy suppliers.
Utility Warehouse offers 100% renewable energy on their most comprehensive bundle. Customers on other deals will get energy generated from a mix of fuel sources. According to their fuel mix disclosure, the company uses:
Coal – 8.9%
Gas – 60.3%
Nuclear – 18.1%
Renewable – 8.9%
Other – 3.8%
In 2019, the cheapest variable rate tariff was available from Outfox the Market and the cheapest fixed rate from Avro. The cheapest of the Big Six energy providers is Scottish Power. However, as Utility Warehouse offers a range of incentives and cashback schemes, it is possible the provider will be the cheapest option for some customers.
Is Utility Warehouse good to work for?
They operate a little differently to other energy suppliers. Instead of relying on advertising campaigns to spread the word, it uses a network of agents and partners. These agents and partners are mostly recruited from its customer base. They pay £100-£199 to sign up and can then earn money when they recruit new customers.
Agents and partners are self-employed. They can work as much or as little as they want and are responsible for paying their own taxes. Utility Warehouse claims partners can earn up to £2,340 a month. However realistically, it's likely that most people will earn considerably less.
Utility Warehouse partners will have access to the Partner Portal on the company's website. The portal features:

News and alerts that provide up to date information on the latest announcements and events
A navigation bar with directions to useful information and resources
Online training to help manage and optimise your business
Management tools that allow you to find customers and team members, check orders and create lists
Does Utility Warehouse have good reviews?
Before switching to any new energy supplier, it's important to read reviews from existing customers. In the case of Utility Warehouse, this isn't always as straightforward as it seems. As a large number of customers – around 45,000 – are partners, they have a financial incentive in boosting sign ups. This means customer reviews can be a little skewed. Make sure you read a good variety of their reviews to ensure you know exactly what to expect.
Online reviews include:
"Exceptional service, quick to answer call, very pleasant experience."
"As usual great service"
"My experience with this company has been nothing but good since I joined 6 years ago"
"The only time I had to complain they were very professional with me."
However, while reviews are broadly positive, a number of customers complained about inaccurate bills and poor customer service.
What is the Utility Warehouse Clubhouse?
The Utility Warehouse Clubhouse is a rewards scheme that gives customers cashback when they spend with certain retailers. All their customers can sign up for the Clubhouse scheme. Once you've joined, you'll be able to earn up to 10% cashback on purchases. This money will come off your monthly bill.
Retailers signed up to the Utility Warehouse Clubhouse scheme include M&S, Sainsbury's, Expedia and Hotels.com. In most cases, you'll earn 5% or less in cashback on purchases. If you spend a lot with any of these businesses, this could add up to a significant monthly discount.
Available Monday to Friday from 8.30 am until 5.30 pm
FAQ
Who is the CEO of Utility Warehouse?
Utility Warehouse is owned and operated by Telecom Plus plc. Telecom Plus started out as a telecommunication company back in 1996. In 2013, it expanded into the energy sector when it bought customers from Npower.
The CEO of Telecom Plus is Andrew Lindsay, an Olympic medal-winning rower and MBE. He has been CEO of the company since 2010.
What is the Utility Warehouse discount club?
The Utility Warehouse discount club is the same as the Utility Warehouse Clubhouse. It's a loyalty scheme that rewards customers with cashback when they spend in certain stores. Signing up for the scheme could see you save a considerable amount on your monthly bill.
Does Utility Warehouse save money?
Utility Warehouse claims that its bundles will save customers money on their monthly utility bills. The cheapest tariff claims to save customers at least 0.5% compared to the Big Six. The Gold Energy tariff is supposed to be 2.5% cheaper and the Double Gold tariff 5% cheaper.
These savings relate to Big Six energy suppliers, so it's possible you could save more money by switching to another, smaller supplier.
Does Utility Warehouse offer smart meters?
Utility Warehouse does offer smart meters. If you sign up to a bundle, you'll get one smart meter for your gas and one for your electricity. Smart meters automatically send meter readings to your supplier. This can help you to get more accurate bills and keep paperwork to a minimum. Smart meters can also make you more aware of how much energy you're consuming and make it easier to reduce your energy consumption.
Updated on 18 Oct, 2021