Dual fuel tariffs: everything you need to know
Looking for the best energy deal on the market? Switch to a new supplier in minutes!
Call us and let our experts switch you to a new energy plan for free.
Available Monday-Friday from 9am-7pm
If your home uses both gas and electricity, Dual Fuel Tariffs could save you money. But that doesn't necessarily mean that you'll automatically get a better deal by switching to a Dual Fuel Tariff. When you're looking for a new tariff, whether it's from your energy provider or a new one, you want to ensure that you get the best value for money in line with your use and needs.
Last update: January 2021
COVID-19
More than ever, our team of experts remain on deck to help you make savings on your energy. We understand how deeply the lives of many are affected by these trying times and we want to support you the best we can. More on your energy supply during COVID-19 in our article.
Here we'll take a closer look at Dual Fuel Tariffs, compare different tariffs from a range of suppliers, and answer some of the most frequently asked questions about these kinds of tariffs.
So you can make an informed decision for your household.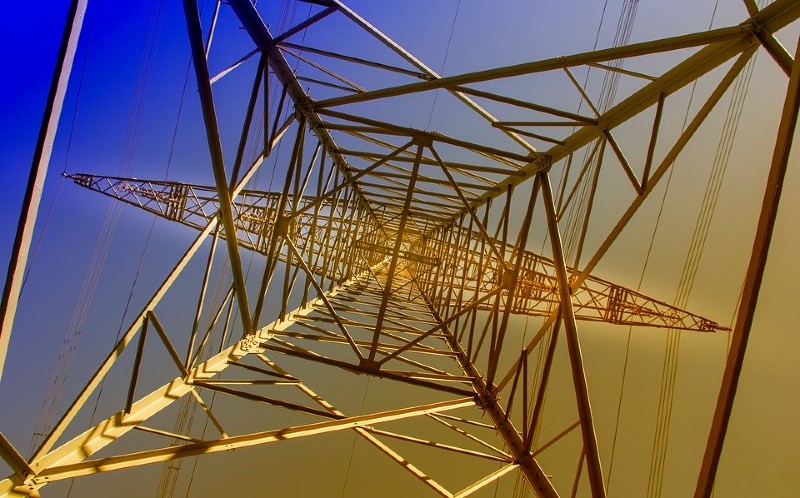 What is a Dual Fuel Tariff?
A Dual Fuel Tariff is when your gas and electricity are both supplied by the same energy provider. Many people use different suppliers for different utilities, and (quite understandably) suppliers are keen to provide both fuels to their customers. And are prepared to offer them more attractive tariffs to incentivise them.
In terms of service, you won't notice any discernible difference whether you're on a Dual Fuel Tariff, or getting your gas and electricity from different suppliers. All suppliers distribute the same energy through the same network of wires and pipes. The only thing you'll notice is the difference in price.
Which is why it's so important to find the right supplier and the right tariff for your needs.
Benefits of Dual Fuel Tariffs
Switching to a Dual Fuel Tariff is can be advantageous in a number of ways. The energy market is highly competitive, and suppliers would prefer to provide 100% of their customers' energy than 50%. As such, a Dual Fuel Tariff may be beneficial in the following ways:
You're likely to save money
Suppliers will try to attract you with special promotional rates
You only receive one bill, so it's more convenient to manage your supply
They're highly versatile. Most fixed, variable and online tariffs have a dual fuel variant that could save you money
Who is the best Dual Fuel energy supplier?
Virtually all energy suppliers have at least one Dual Fuel Tariff. But finding the best Dual Energy Supplier depends on a number of factors. It depends on where you are in the country, how much gas and electricity you use, when you use them and how you heat your home.
Keep in mind that the cheapest supplier isn't always necessarily the best supplier for you. The quality of customer service you receive from your supplier is also an important factor. The Citizens Advice Bureau has some useful information on customer service ratings for different energy suppliers.
Dual Fuel Comparison: Comparing tariffs from different suppliers
At the time of writing, there are more than 40 energy suppliers offering Dual Fuel Tariffs. This means that there's an excellent chance that you can find the right tariff for your needs. However, with so many to choose from, it can be confusing trying to find the right one for you.
Let's take a look at some of the 3 best value Dual Fuel Energy Deals and how they stack up next to one another. For each tariff we've also compared how much you could save compared to the energy price cap which limits how much energy companies can charge per Kilowatt hour. This is currently £1,127 for a medium user:
Provider & Tariff Name
Features
Energy Cost & Standing Charges
Price Cap Saving
People's Energy Fixed Tariff May 20 v2
Fixed 12 month tariff
£30 exit fee per fuel
£821.70 P/A
Electricity- 13.129p per kWh
Gas- 2.321p per kWh
Standing charge
22.26p per day per fuel
£305.30
So Energy, So Alder – Green Seasonal Payments
Fixed 12 month tariff
£5 exit fee per fuel
£854 P/A
Electricity- 13.32p per kWh
Gas- 2.55p per kWhStanding charge
22.05p per day per fuel
£273
Powershop Lite
Fixed 12 month tariff
No exit fees
£880 P/A
£247
Need help switching to a Dual Fuel Tariff? We're Here To Help
With so many Dual Fuel Tariffs on the market from such a wide range of suppliers, you may find that you need a helping hands finding the right one for your needs. Fortunately, we're here to help!
Not only can we help you to choose the right supplier and tariff for your needs, we can help to manage every aspect of your switch to make it easy and stress-free.
Want to know more?
Call us today on 0330 054 0017.
Dual Fuel Tariffs FAQs
How do I get a Dual Fuel Quote?
Getting a Dual Fuel Quote is easy. Get in touch with us today and we can help you to find a range of quotes to suit your needs. To help us to choose the right tariff options for you, we'll need to know:
Your postcode
Your current supplier and tariff
Will a Dual Fuel Tariff always save me money
Dual Fuel Tariffs often end up being cost effective for customers, as suppliers are keen to secure their loyalty by offering more attractive rates for dual fuel. However, that does not necessarily mean that every Dual Fuel Tariff gives you a better deal than you're currently getting if you use different suppliers. We can help you to find the right supplier and the right tariff to match your needs and usage.
  Which is the best Dual Energy Supplier?
It all depends on where your priorities lie as an energy consumer, your current energy needs, how you heat your home, and when you use the most energy. Keep in mind that the cheapest isn't always the best, and it's important to do your due diligence in terms of customer service, flexibility, exit fees etc. when choosing a new provider and tariff.
However, when looking at potential energy savings on dual fuel when compared to the £1,127 energy price cap The People's Energy Company, Power Shop, and So Energy all come up trumps!
If you can find a tariff that comes in under this price cap you know that you're getting decent value for money.
Can I switch to a Dual Fuel Tariff if I'm on a Prepaid Meter?
Yes, absolutely. There are a number of suppliers that offer Dual Fuel Tariffs to customers with prepaid meters. Below we've listed 3 of the best value Dual Fuel Tariffs from well known suppliers as well as estimated annual cost. These are averaged out across all regions of the UK and based on medium usage. Your experience may vary.
Starting with the cheapest, popular Dual Fuel PAYG Tariffs include:
Bulb Vari-Fair: £1024
SSE Standard PAYG: £1065
E.ON Energy Plan with Prepayment: £1069
EDF Standard (Variable) Prepayment: £1069
British Gas Safeguard PAYG: £1069
Scottish Power Standard Tariff: £1069
Prepay Total Service Nov21: £1115