List of the UK's Energy Suppliers
Needing to switch up a few things in your life?
By switching energy suppliers you can save up to £400.
All you have to do is give us a call. So what are you waiting for?
Monday to Friday – 8.30 am to 5.30 pm
Switch Plan is rated 4.0/5 on Trustpilot
Ad
Needing to switch up a few things in your life?
By switching energy suppliers you can save up to £400.
All you have to do is give us a call. So what are you waiting for?
Monday to Friday – 8.30 am to 5.30 pm
Switch Plan is rated 4.0/5 on Trustpilot
Ad
The competition is fierce: There are over 50 active energy suppliers to choose from, meaning there's always a good chance that you can get a better deal elsewhere. But who are the UK's energy suppliers? In this article, we will answer that question for you. With our list of energy suppliers, you'll be able to choose the perfect energy company for your needs (and, when you're ready, switch with us).
As you may have heard on the news, the UK energy market is currently under an immense amount of stress as a result of a global gas shortage driving up costs and putting several energy suppliers out of business. To learn more about this and stay updated on a daily basis you can read our page on the UK energy crisis.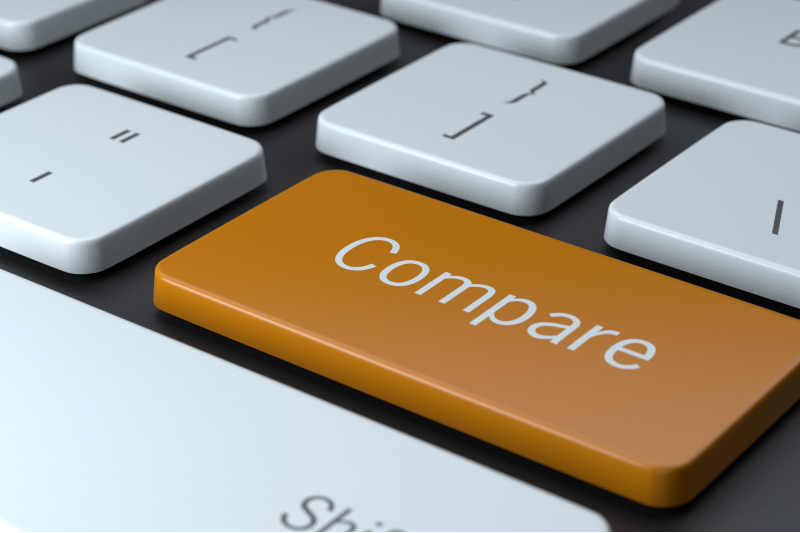 As a nation, we have a terrible but completely preventable condition. No, it's not COVID-19. It's overspending on our energy bills. Believe it or not, according to a report by the National Audit Office, UK energy consumers spend over £800 million more on gas and electricity than we should. There are many potential reasons for this. But chief among them is the fact that only around 50% of energy consumers in the UK switch suppliers regularly. And with a long list of energy suppliers out there, there's really no excuse for not switching every 12-18 months.
We understand that everyone's looking for something slightly different in an energy supplier. Of course, we all want to save money. But many UK energy consumers are looking for more than just cheaper energy bills. We may want certain assurances when it comes to renewability and environmental stewardship. Or we may be happy to pay a little more if we know that we'll be getting outstanding customer service from employees who are well trained, well paid, and properly incentivised to deliver excellence.
What is an energy supplier?
For much of our modern history, the energy industry was owned by the UK government. Between 1986 and 1990, however, Margaret Thatcher's conservative government privatised the energy sector, opening it up to the free market. The logic behind this was that privatisation would lead to a more dynamic, competitive and innovative energy industry. Because consumers had more choice, suppliers would have to be able to deliver better value for money, or risk losing their customers to a competitor.

In the decades that followed, a host of new energy suppliers have arisen, and at the turn of the millennium the energy industry regulator Ofgem was established to ensure that suppliers operate in the best interests of energy consumers.

Our energy experts are here to help

Free service - Available Monday to Friday from 8.30 am until 5.30 pm


Energy suppliers are the private companies that are responsible for ensuring that your home is supplied with electricity and gas. They are also responsible for ensuring that your gas and electricity meters are in good working order so that you are billed fairly and accurately.

However, they are not responsible for maintaining or upgrading the networks of pipes and cables that deliver energy fuels (gas and electricity) to your home. This duty falls to your gas transporter and Distribution Network Operator (DNO) respectively.

Not feeling your current supplier? Give us a ring! By calling us at the number on the top of the screen, our experts can help you switch in under 20 minutes.
What services do they offer?
Most energy supplies buy wholesale energy and sell it on to the consumer, albeit at a razor-thin profit margin. There are also some that generate their own energy as well as supplying it. For instance, SSE generates its own hydropower, as well as having almost 2GW of operational onshore wind capacity. Likewise, Scottish Power the largest supplier of wind-farmed electricity in the UK, providing over 2,000MW.
Many energy suppliers are part of larger companies with diverse range of concerns and offerings. For instance, energy brands within the OVO energy group (like SSE, Boost and Spark Energy) also offer broadband, TV and phone packages. Likewise, many also partner with insurance and home cover service providers. This enables them to provide advantageous rates on boiler and heating cover for their customers.
Suppliers also work with the government and Ofgem to ensure that their energy mix is increasingly renewable, as well as offering initiatives like the Warm Home Discount to prevent society's most vulnerable from falling into fuel poverty.
For households that generate their own energy through PV solar panels, domestic wind turbines, micro hydropower systems and other technologies, many energy suppliers also offer tariffs that pay for the energy that they feed back into the grid. These are known as Feed in Tariffs (FiTs). However, they are no longer open to new applicants. The good news is that many suppliers offer their replacement, the Smart Export Guarantee. This is functionally identical to the Feed in Tariff, although rates are slightly less favourable.
Who are the "Big 6" energy suppliers?
Although there are a huge number of energy suppliers for UK consumers to choose from, around 70% of us rely on the "Big 6" suppliers for our energy. These are the biggest and most ubiquitous brands in the energy industry. Between them, they supply 70% of the UK's electricity and 69% of the country's gas.
However, despite the majority of energy consumers relying on these brands, they don't necessarily offer the best prices to energy consumers. Which may be why we, as a nation, are spending over £800 million more for our energy than necessary.
That said, the "Big 6" also offer a good range of tariffs, and each has at least one 100% renewable energy tariff. And because they have higher turnovers and more resources than their smaller equivalents, they are well placed to deliver great customer service, too.
You can see a comparison of the Big 6 suppliers in the table below:
| Supplier Logo | Supplier Name | Supplier Description |
| --- | --- | --- |
| | British Gas | British Gas is not only the UK's largest energy supplier, it was also the state energy supplier until the industry was privatised in 1990. It still supplies energy to around a third ok UK homes. Despite it often being the most expensive energy supplier in the country, many energy consumers remain loyal to the familiar brand. Indeed, a survey revealed that around 15% of customers surveyed had been with British Gas for more than 20 years. |
| | Scottish Power | Scottish Power supplies energy to roughly 1 in 10 UK households, and has a strong focus on renewability and wind energy. It has a huge range of over 30 energy tariffs, including tariffs that contribute to Cancer Research UK. Although Scottish Power are often cheaper than British Gas, they are not always the most competitively priced of the "Big 6". What's more, their customer service record is less than stellar. |
| | EDF | EDF is actually majority-owned by the French government. It currently supplies energy to more than 5 million UK customers. Like many French energy suppliers, its energy fuel mix is predominantly nuclear. However, 20% also comes from renewables. Although EDF is one of the biggest of the "Big 6", it actually scores fairly low for value for money, with customers awarding the brand 2 out of 5 stars in a 2019 independent survey. |
| | SSE | SSE is the second-largest of the "Big 6" energy suppliers and has a strong focus on renewables, particularly hydropower and wind power. SSE was created 20 years ago when Southern Electric merged with Scottish Hydro. As of 2020, SSE is part of the OVO energy group. As such, SSE's offering has grown to include a broader range of services including home cover, broadband, phone and TV services. |
| | N Power | N Power is the smallest of the "Big 6". Nonetheless, it still has an impressive market share of over 6.5%. Almost as much as all the UK's smaller energy suppliers combined. As well as providing domestic and business energy, N Power also has a focus on generating its own renewable power from hydropower and wind farming. |
| | E.On | Formerly known as Powergen, E.On is another European entry into the UK energy market, supplying energy to almost 5 million UK homes. Hailing from Germany, E.On is widely regarded as a good all-rounder within the "Big 6", with an independent consumer survey scoring them 3 out of 5 stars for value for money, bill clarity and customer service. |
List of UK's green energy suppliers
Although all of the "Big 6" suppliers are making active efforts to make their operations more renewable and reduce the presence of finite resources like fossil fuels and natural gas in their energy fuel mixes.
However, if you're looking for renewable energy, you can find it in abundance outside of the largest energy suppliers. In recent years, a multitude of smaller, greener energy suppliers have emerged on the market. These suppliers not only offer tariffs with 100% renewable energy, they also offer gas that is either renewable or carbon offset. Renewable gas (or biomethane) is sourced from farm, animal and plant waste. Carbon-offset gas means that the supplier is engaged in carbon-negative endeavours around the world to cancel out the carbon that's generated from sourcing natural gas to achieve net zero emissions.
In the table below, you'll see information on a list of the UK's best renewable green energy suppliers.
| Supplier Logo | Supplier Name | Supplier Description |
| --- | --- | --- |
| | Octopus | Octopus is arguably the shining star of the UK energy market right now. A consistent award-winner, Octopus Energy provides renewable energy at great prices that are often among the lowest on the market. All while offering exceptional customer service that often ranks among the best. Octopus Energy offers 100% renewable electricity and carbon offset gas with a modest yet eclectic range of energy tariffs. |
| | OVO Energy | Although OVO is not technically one of the "Big 6", this energy group became one of the UK's biggest players in the energy market when it acquired SSE. It offers 100% renewable energy and owns several other brands including Boost Energy, Spark Energy and SSE. |
| | Co-Op Energy | Powered by Octopus Energy, Co-Operative energy combines a simple range of renewable energy tariffs with a commendable record for customer service . |
| | Ecotricity | Ecotricity isn't just a green energy supplier. It's also the UK's only 100% vegan energy supplier, and is recognised by the Vegan Society. As well as supplying energy, Ecotricity also funds and supports anti-fracking campaigners as well as generating its own renewable gas. While it may not always be the cheapest renewable energy supplier, Ecotricity's ecological and ethical credentials are impeccable. |
| | Click Energy | Dubbed "Northern Ireland's top energy supplier", Click Energy offers affordable green energy as well as free advice on how to conserve energy and reduce your household's carbon footprint. |
| | Green Energy UK | Green Energy UK do exactly what it says on the tin! With 100% renewable electricity (from solar, wind, biomass and hydro) as well as 100% renewable biomethane gas you couldn't ask for a better supplier if you're looking to reduce your household's carbon footprint. Be advised, however, that Green Energy UK are also one of the pricier green energy suppliers. |
| | Gulf Energy | Gulf Energy prides itself on offering great value renewable energy and carbon-offset gas to UK homes and businesses. It also offers easy to understand tariffs and digital tools to help customers manage their account. |
| | M & S Energy | One of the best known names on the UK highstreet also offers renewable energy tariffs in conjunction with Octopus Energy. |
| | Outfox The Market | Although Outfox The Market do not offer carbon-neutral or carbon-offset gas, they do offer 100% renewable electricity. All of which comes from on-shore UK wind farms. What's more, Outfox The Market are consistently among the cheapest energy suppliers on the market. They are constantly reviewing the cost of wholesale energy and adjusting their tariffs accordingly to help their customers stay one step ahead of the curve. |
| | Foxglove Energy | Foxglove Energy is the parent company of Outfox The Market and sources 100% of its energy from UK-based offshore wind farms |
| | Good Energy | Good Energy aren't just another green energy supplier. They're also the first ever green energy supplier in the UK. Since 1999 they've been delivering 100% renewable electricity to UK households. 59.3% of which comes from wind, 28.4% from biomass, 13.4% from solar and 4.3% from hydro. They also offer 10% biomethane and 90% carbon-offset gas with an eclectic range of tariffs. |
List of smaller UK energy companies
Finally, there are a huge array of smaller, scrappier independent energy suppliers in the UK who are primed to take the UK energy market by storm and beat the bigger players at their own game.
Although smaller energy suppliers can be a great choice for budget-conscious UK households, they also come with their share of caveats. Because they're trying to undercut the competition on costs, smaller suppliers operate on razor-thin profit margins. And this can make them vulnerable if they face unforeseen costs such as taxes or fines from Ofgem. They are also prone to being bought out by larger suppliers.
This is the reason why so many smaller companies have either gone bust or been subsumed in recent months. The amount of small suppliers going bust has sky-rocketed following the UK energy crisis.
While there are far too many small suppliers to list, you can see an eclectic range of worthy options in the table below.
| Supplier Logo | Supplier Name | Supplier Description |
| --- | --- | --- |
| | ESB Energy | Ireland's state energy supplier has made its way to the UK. The Electricity Supply Board claims to offer affordable, responsible energy. As well as supplying energy, it is invested in renewable energy generation in the UK and Ireland. |
| | E Energy | E Energy specialise in tariffs for consumers with prepayment meters, with one single fixed energy tariff for those who like to keep things simple. |
| | Shell Energy | Shell is a name that's well known to many. But few are aware that the oil giant has joined the energy market after buying First Utility. Despite their oil pedigree, they offer a surprisingly renewable energy fuel mix. |
| | LoCO2 | One of the smallest independent suppliers on the market today, LoCO2 offers a combination of renewable electricity and natural gas. Although it has less than 8,000 customers at present, its star is on the rise. |
| | So Energy | With just 5 years under its belt, So Energy has made a great impression on its customers, judging by the overwhelmingly positive reviews on Trustpilot. They combine renewable energy with great prices and excellent customer service. |
| | Boost Power | Boost Power is part of the OVO energy group, offering affordable tariffs that are exclusively for smart energy meters. If you're sick of people with credit meters getting all the best tariffs, they could offer you a great deal on your energy. |
| | Utilita | Like Boost Power, Utilita is an energy brand that specialises in providing affordable tariffs for customers with prepayment meters. |
| | Utility Warehouse | Part energy supplier, part MLM program, Utility Warehouse combines energy, phone, TV and broadband packages to help customers consolidate and save money on their monthly bills. Customers can also make money by becoming partners and referring others. |
| | Zebra Power | No, it's not energy powered by Zebras. It's energy without "grey areas" offering a transparent and customer-focused approach to energy that rewards loyalty. |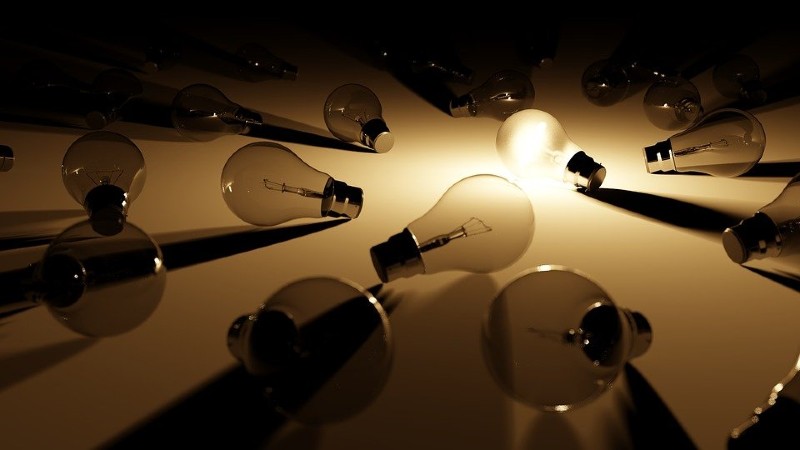 List of business energy suppliers UK
A number of energy suppliers in the UK (including all of the "Big 6") also offer business energy tariffs to their customers. However, there are a number of suppliers that exclusively deal in business energy.
A selection of which are listed in the table below.
| Supplier Logo | Supplier Name | Supplier Description |
| --- | --- | --- |
| | Corona Energy | Corona Energy currently supplies gas and electricity to around 14% of the industrial and commercial market. What's more, they're now getting into the renewables game with 100% renewable electricity tariffs for businesses. |
| | Pozitive Energy | A small but scrappy independent business energy company, Pozitive Energy offers 100% renewable electricity at affordable prices. |
| | Haven Power | A member of the Drax Group, Haven Energy provide renewable energy and dedicated customer service advisors to make your business energy affordable and easier to manage. |
| | Total Gas and Power | If you're trying to bring your business' carbon footprint down to bet zero, Total Gas and Power have 100% renewable business energy tariffs and fixed rates of up to 5 years. |
How to choose your energy supplier
Your choice in energy supplier is a very personal matter. Each of us has slightly different priorities, and while we all want to save money, each of us is looking for something slightly different in our ideal energy supplier. There are a lot of variables including where you live, how much energy you use, when you use it, and whether you use one or dual fuels. All of which can affect the outcome of which supplier offers you the best value for money.
Here are some questions that you should ask yourself when looking in to a prospective energy supplier for your household.
Does their range of tariffs suit my needs / usage?
Do they have a good track record for customer service?
Will I be able to get through to them quickly when I need help or support?
Is their energy fuel mix green enough?
Will I have to pay an exit fee if I want to switch suppliers?
Will they offer me a free smart meter so I can better track my energy use?
The more positive answers they're able to provide, the better suited a supplier is to your needs.
Which energy supplier should I choose?
Again, that really depends what you're looking for in an energy supplier. Every energy consumer needs to find their own balance between affordability, flexibility, renewability and customer service. And trawling the market to find the right supplier can be a time-consuming and frustrating process.
The good news is, we're here to help!
We can search the market high and low on your behalf to find a supplier that's perfectly matched to your needs. What's more, we can even manage your switch from end-to-end. So you can enjoy more affordable, greener energy quickly and 100% hassle-free.
Want to know more?
Read More
FAQ
Who is the UK's greenest energy supplier?
There are a number of energy suppliers out there with a renewable fuel mix. However, the greenest suppliers on the market right now are:
Ecotricity
Green Energy UK
Bulb
Who is the cheapest UK energy supplier?
This depends on where you live, how much energy you use and what kind of meter you have. However, the following suppliers consistently score highly among their customers when it comes to value for money:
So Energy
Octopus Energy
Outfox The Market
People's Energy
Which energy supplier has the best customer service?
Every year, there is an energy industry award given to the energy supplier that offers the best customer service. Octopus Energy has won this award the past 2 years in a row. Other consistently high-scoring suppliers include:
Bulb Energy
So Energy
OVO Energy
Is it easy to switch energy suppliers?
Finding the best deal can be very time-consuming. Which is why we're here to do the hard work for you. 
Once we've helped you find the perfect supplier for your needs, the rest is simple. The switch takes between 17-21 days to be carried out and your new supplier will take charge of your energy. You will receive one final bill from your old supplier shortly after you switch.
Updated on 18 May, 2022