E.ON Energy in 2021: Prices, Plans, Reviews
Want to switch energy supplier to E.ON?
Let our experts advise you on the best offers on the market!
Monday to Friday – 8.30 am to 5.30 pm
Want to switch energy supplier to E.ON?
Let our experts advise you on the best offers on the market!
Monday to Friday – 8.30 am to 5.30 pm
E.ON is the second largest of the 'Big 6' energy suppliers in the UK, after the energy giant, British Gas. Since 2016 they are committed to becoming the largest and most sustainable green energy supplier on the market and their new product offer E.ON Next goes the extra mile! Let's discover together their offers, rates and reviews to help you figure out why E.ON could be the right supplier for you.
Last update: September 2021
We Consider E.ON Energy A Stable Supplier
As you may have heard on the news, the UK energy market is currently under an immense amount of stress as a result of a global gas shortage driving up costs and putting several energy suppliers out of business, however, E.ON Energy seems to be very stable at the moment. To learn more about this and stay updated on a daily basis you can read our page on the UK energy crisis.
Innovating the UK energy market, E.ON is driven by innovation, aiming to make energy consumption smarter and more sustainable. With E.ON tariffs still available and the brand new E.ON Next choices you have a plethora of options to choose from. Here's the most noticeable qualities of E.ON's Next new offer:
E.ON becomes 100% renewable

All E.ON tariffs come with 100% renewable energy and E.ON Next tariffs are no different. Even better, E.ON Next offers the Next Climate+ tariff. A Climate Positive tariff with 100% carbon offset gas, 100% renewable energy and five trees planted every year.

‍♀️ Deal with real Energy Specialists ‍♂️

E.ON commits that all their customer service staff are dedicated UK based Energy Specialists. For a quicker and more efficient service.
If, after reading this handy guide, you want to join E.ON's 5 million other customers, you can give them a ring to carry out the switch! Alternatively, if you want to talk through your other energy options, you should give us a ring to chat with one of our experts.
What makes E.ON stand out among the rest of the 'Big 6' (the 6 largest energy suppliers in the UK) is the fact that they provide 100% renewable electricity to their customers. While E.ON cannot claim to be the 'greenest' energy provider on the market, they are certainly more environmentally friendly than their competitor over at British Gas, for example. This has certainly attracted a lot of customers looking to switch to renewables, as well as sticking with a reputable supplier.
E.ON & E.ON Next Tariffs, Plans and Offers in 2021
E.ON have a wide range of energy tariffs for their customers. These include fixed, variable, dual and single fuel tariffs. If you are a new or old customer, you can choose between any of these plans to find one that suits your household's specific energy requirements.
As you can see in our dedicated tariff page, E.ON is at a turning point in its tariff offer. Indeed over the next 2 years, E.ON will gradually be moving people from its current E.ON tariffs to its new set of E.ON Next tariffs. While this is an internal revolution, the transition should be smooth for customers as new customers will simply be encouraged to subscribe to E.ON Next tariffs making the shift smooth and progressive.
In the section below we will therefore detail the E.ON Next tariffs. They are similar to the preexisting E.ON tariffs so you won't be lost.
E.ON Standard Variable Tariffs
E.ON Fixed Rate Tariffs
Here you can find the cost information associated with each of E.ON's fixed-rate tariffs, as a fixed contract, your prices will be constant and won't change for 12 months since the start of your tariff date. As with all E.ON & E.ON Next tariffs your electricity will be sourced from 100% renewable energies. If you pay by direct debit, you'll get a discount on the whole price of the tariff. Paying by direct debit means that you pay automatically every month. You can also get 25% off boiler cover by opting for this plan. E.ON will let you know how you can claim this.
It is important to note that in the midst of the UK's energy crisis E.ON has temporarily suspended some of its tariff offerings to new customers, as a result, the only tariff available for new customers listed below is the E.ON Next 2 year tariff. We are continuously monitoring the situation and will update the pricing information continuously as we navigate through these uncertain times.
E.ON Tariffs For Electric Vehicle Owners
In order to sign up for E.ON Next Drive, you must have an electric vehicle. By signing up, you'll get a reward of 850 miles, which equates to around £30. But the most important feature of this tariff is the fact that between midnight and 4 am you'll only pay 4p per kWh. The best timing to charge that car of yours.
Find more details on the best tariffs for electric vehicle owners in our article.
What is E.ON's cheapest plan?
Remember, E.ON's cheapest plan for one household might not be the cheapest plan for yours. And this is the case for all suppliers. Your energy requirements may be vastly different from those of your neighbours, friends or other family members. So just because you have heard good things about one plan, that doesn't mean that you should automatically opt for that specific plan. It's important to weigh up all the options available to you, as well as taking into account your specific priorities.
Are you feeling a bit E.OFF about E.ON energy? Don't worry, that's why we are here! at Switch Plan, our experts can help you find an energy plan that caters to your specific needs. All you need to do is give us a call at 03308186223.
The prices of tariffs are always changing. If you want to know the most accurate and up-to-date rates for E.ON's energy plans, then your best bet is to give us a ring and chat with one of our experts.
E.ON have energy plans for small and medium businesses, as well as much larger corporations for commercial purposes. Plans can last between 1 and 3 years, and for larger businesses, they provide variable tariffs.
In summary, E.ON's business deals include:
Contracts for small and large businesses alike and will guide you through your choices.
Fixed, flexible, and multi-purchase contracts, E.ON have a range of plans to suit your business and help you save money on energy.
100% renewable energy to eligible small businesses to help them go green.
Visit their website to find out if you are eligible for a business tariff.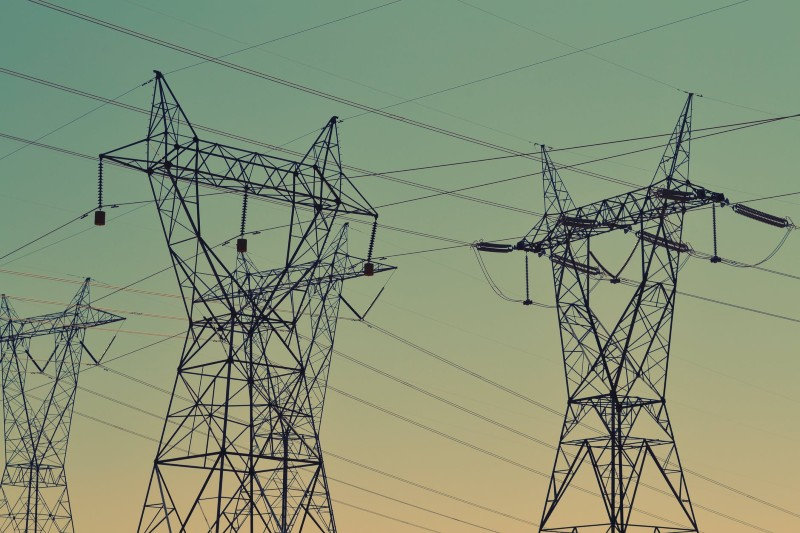 How does E.ON generate its energy?
E.ON provide 100% renewable electricity to their domestic customers and small business customers. Their renewable sources include:
Wind.
Biomass.
Solar energy.
What additional services does E.ON offer?
Can I get a smart meter with E.ON?
In short, yes. E.ON offers all their customers smart meters and has provided around 2 million homes with them. We recommend installing your home with a smart meter since it allows you to stay on top of your energy usage, and consider options for consuming less or being more responsible with your energy supply.
How to submit a meter reading to E.ON?
Submitting a meter reading to E.ON is pretty simple, and there are 3 main ways you can do this.
Via their mobile application
On the phone.
Through logging into your online account.
So, firstly, you can download their free app. This is a pretty smooth running app that has received good reviews from their customers. Here, you can submit your meter reading, easy and quickly.
Secondly, you can log into your online account with E.ON. You can create an account today and submit a meter reading on the same day, if you wanted! You don't need to have an account already to submit a meter reading.
Finally, if you're a technophobe and want to speak to someone directly, you can ring them up and speak to a real human. You will need some extra information on hand if you choose this option, such as your postcode, your energy consumption and your current plan, but this will all be provided on your most recent energy bill.
If you don't want to keep submitting your meter reading online, on the app or on the phone, then you should probably get a smart meter installed! This means that your meter reading will be automatically submitted to E.ON, and you don't have to do anything.
Do E.ON have a boiler service?
Yes! You can receive a quote online or over video chat from an E.ON adviser for your new boiler. E.ON then offer a fast and safe boiler installation, the price of which is included in the quote. You can pay monthly for your boiler with 0 interest rate charge.
E.ON have a partnership with HomeServe, a company that provides heating for homes, and boiler cover. With boiler cover from HomeServe and E.ON, you also get a free boiler service. This is really important to make sure your boiler is functioning efficiently and safely. We recommend getting annual boiler services.
Visit their website to find deals on boilers.
Does E.ON donate to any charities or provide any discount for their customers?
E.ON's main charitable partnership is with the Alzheimer's Society, raising money for support workers through charitable initiatives. They have raised 27,000 for the charity. E.ON invests in community initiatives, engaging students in career opportunities in STEM.
Moreover, E.ON, like many other large energy providers, offer a Warm Home Discount scheme for their customers who might be struggling to pay their energy bills during the winter. Why only during the winter? Well, in wintertime, energy prices increase to match demand. This is because, you guessed it, when it's cold, people need more fuel to heat their home! However, if you are on a low-income, you might not be able to afford the cost of this price increase. E.ON offer a discount to vulnerable people and those on a low-income to help them continue to fuel their homes and stay warm during the winter.
To find out if you are eligible for the Warm Home Discount, you can give E.ON a call. Bear in mind, you will probably have to provide details of your financial situation.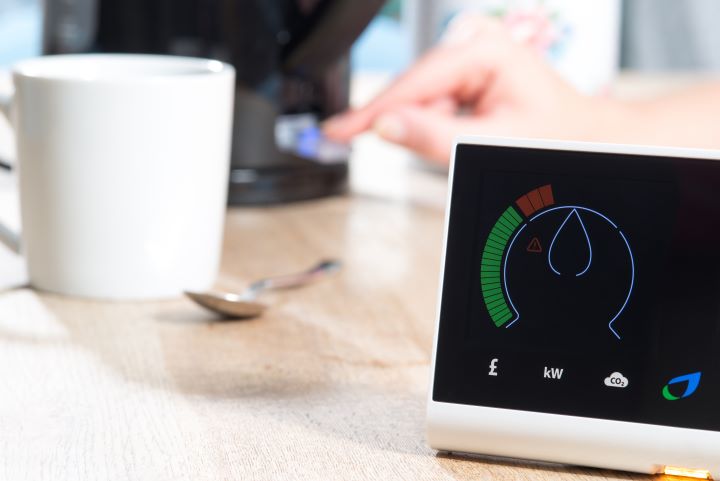 Does E.ON Energy have good customer reviews?
What do their customers say?
According to TrustPilot, E.ON ranks 3.8/5 in terms of customer satisfaction based on reviews from over 11,600 customers. 54% of reviews considered the service to be 'excellent', compared with 21% who deemed it 'bad'.
In general, E.ON's customers have reported a relatively mixed bag of reviews. Some deem the service to be excellent, whereas some consider it to be terrible, for a multitude of reasons. E.ON tends to rank in a fairly average market position according to Trustpilot reviews, however. The area in which E.ON ranks the lowest in terms of its customer reviews, however, is its response to customer complaints. E.ON's reputation was somewhat stained in 2014, when Ofgem required them to pay up £12 million to over 330,000 customers due to poor practice since 2000.
How to contact E.ON
While some of E.ON's customers have complained about the difficulty in contacting them, there are multiple channels through which you can get in touch.
Firstly, E.ON have a pretty functional app where you can submit meter readings, pay your bills, and get in touch with them directly. The app is free to download and contains all your personal and energy information in it, so you don't need to keep resubmitting this data.
If you want to speak to someone directly about your energy plan, you can contact E.ON on 0345 052 0000. This line operates between 7:30am and 8pm Monday-Friday. For a gas emergency, call 0800 111 999.
Do you want to visit E.ON's headquarters? You can find them at Westwood Way Westwood Business Park, Coventry CV4 8LG, United Kingdom. You might need to book an appointment if you want to speak to someone specifically, however.
Remember, if you want free, impartial information about E.ON, or indeed any energy supplier, you can give Switch Plan a ring between 9am and 7pm Monday-Friday to have a chat about your energy options, or even to make a switch over to a different energy plan or supplier.
E.ON & E.ON Next in your area
If you are looking for the most relevant E.ON information for your specific area we have created local pages for all UK counties and cities. Find yours by following the links bellow:
East of England
East Midlands
Greater London
North East
North Scotland
North Wales
North West
South East
South Scotland
E.ON in Dumfries and Galloway