Lumo Energy: What happened?
Switch energy suppliers in minutes to save up to £400 a year!
Take back control over your energy bills! Call us and let our experts guide you
on how to make big savings.
Monday to Friday – 8.30 am to 5.30 pm
Switch Plan is rated 4.0/5 on Trustpilot
Ad
Switch energy suppliers in minutes to save up to £400 a year!
Take back control over your energy bills! Call us and let our experts guide you
on how to make big savings.
Monday to Friday – 8.30 am to 5.30 pm
Switch Plan is rated 4.0/5 on Trustpilot
Ad
Lumo Energy was a UK energy supplier that began as a comparison site and as a promising company that helped customers find the best deal on the market. From the start, it was an exclusively online energy supplier with an app function that customers used to manage their account. However, Lumo Energy only supplied tariffs to some parts of the UK and something noteworthy is that their fuel mix was about 50 percent derived from green energy.
Last update: June 2022
In 2020 Lumo Energy ceased trading as a result of being closed down and all of their existing customers were shifted to their sister company, OVO Energy. OVO Energy honored existing contracts that Lumo Energy customers at the supplier's time of closure, however, these contracts are not available to be renewed and customers will eventually need to select a OVO Energy tariff or switch suppliers.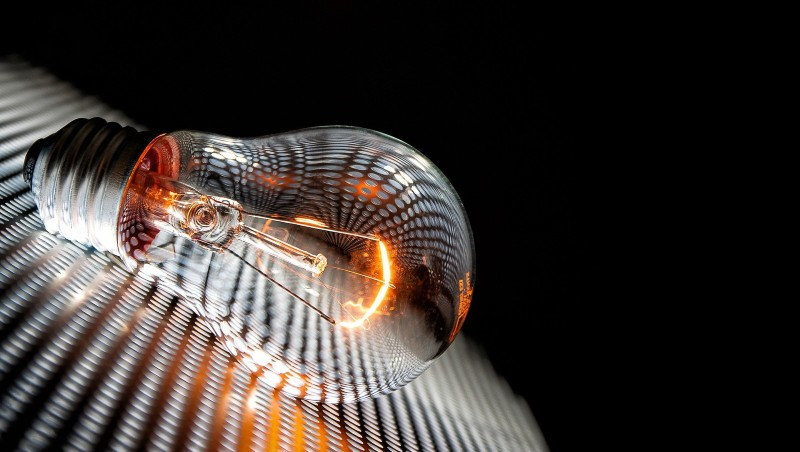 Who were Lumo Energy?
Lumo Energy was an app-based energy provider and a subsidiary of OVO Energy. It started out as a comparison site for energy tariffs but ended up supplying its own energy plans. However, they retained this comparison element of their site to enable you to check if there were better tariffs available elsewhere.
Lumo Energy maintained an open and honest policy about informing its customers how it earned commission by switching them to other suppliers. As such, as well as offering some of its own deals in certain areas of the UK, you could also use it to find competitor tariffs. That meant that people could use the Lumo Energy app even if they did not offer any tariffs in their particular region.
All customer service was carried out through the Lumo Energy app, so there was no way you could speak to someone. This was a feature that some customers seemed to like, and others not so much.
Who owned Lumo Energy?
Lumo Energy in the UK was owned by OVO Energy, which made it a subsidiary of Imagination Industries. This is the holding company that owns OVO and itself is owned by Stephen Fitzpatrick.
Are Lumo Energy still trading?
Lumo Energy stopped trading as an energy company in the UK as of 2020. A statement on their website said they had made the difficult decision to close down and merge with sister company OVO Energy.
Our energy experts are here to help
Free service - Available Monday to Friday from 8.30 am until 5.30 pm
Existing customers were to receive an email about what this meant for them or they can visit the OVO Energy help centre for more information.
Lumo Energy customer reviews
Opinion of the Lumo customer service seems to have been very divided. Some people seemed to enjoy the fact that everything was done through the app, which made it very easy and convenient. You could manage every aspect of your account in one place.
However, other people found it very frustrating that you couldn't actually speak to a real person if you had a problem. It also meant customers without smartphones or tablets were unable to use the Lumo Energy service.
Lumo Energy scored 4.1 out of five on Trustpilot, which is generally considered a good score. Most of the reviews rated the company as good or excellent, with only 18% saying the service was bad or poor.
The app was very easy to use and navigate, with well laid out functionality. All the information you needed was clear and easy to find although some customers found the amount of information was limited. It was rated as 4.4 stars out of five on the Google Play Store and 4.5 out of five on the App Store.
Lumo Energy tariffs
Lumo energy had only one tariff called the App-only fixed tariff. It was a fixed rate tariff for 12 months with exit fees of £30 per fuel. It could only be taken out as a dual fuel tariff. They only offered the tariff on traditional meters and a select amount of smart meters. Therefore, if you had an Economy 7, Economy 10 or prepayment meter then you couldn't use their services.
Lumo Energy's coverage in the UK was very limited and there was no actual list of all the areas it covered. In fact, the only way to find out if Lumo Energy supplied energy in your area was to go through the online quote process. So, in order to find out if they could supply you, you needed to apply for a quote and see if you got lucky.
Some customers with OVO were informed that they could get a better deal if they went with Lumo, only to find that Lumo did not supply their area. This caused some frustration amongst OVO customers.
Lumo Energy fuel mix
Lumo Energy worked hard to improve its fuel mix in recent years. It removed coal and nuclear from its fuel mix and only sourced its energy from natural gas and renewable sources. From April 2018 to March 2019 it got around 39% of its energy from natural gas and the rest from renewables.
However, as of October 2019 more than half of its energy came from renewable sources, placing it just above the national average for energy suppliers.
Would you like to know more about energy suppliers on the market? Great! Check out some of these related articles
Available Monday to Friday from 8.30 am until 5.30 pm
Updated on 23 May, 2022