E.On & E.ON Next Reviews: What Do Experts and Customers have to say?
Want to switch energy supplier to E.ON?
Let our experts advise you on the best offers on the market!
Monday to Friday – 8.30 am to 5.30 pm
Switch Plan disclaims that they are not in partnership with E.ON
Ad
Want to switch energy supplier to E.ON?
Let our experts advise you on the best offers on the market!
Monday to Friday – 8.30 am to 5.30 pm
Switch Plan disclaims that they are not in partnership with E.ON
Ad
E.On reviews are vital in getting an accurate picture of the company's service. After all, big companies like E.On have a lot of capital that they can channel into making themselves look appealing to prospective customers online. All of the "Big 6" energy suppliers together supply around 70% of the UK's energy. As savvy consumers, we have to ask ourselves whether that's because they're the best… or because they're the best known. While E.On's official website can be a useful source of information, the claims made by the brand should always be weighed against the experiences of real energy consumers just like you.
Last updated: April 2022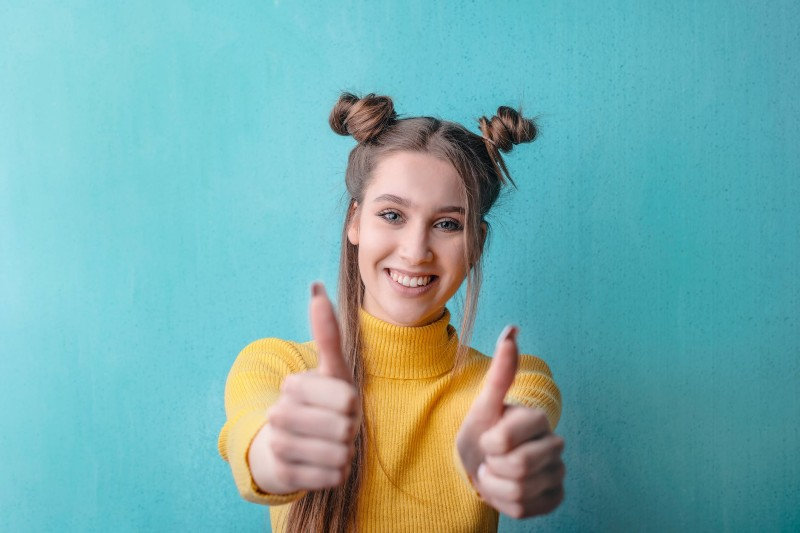 Finding the best energy supplier can be a real challenge in 2021. Why? Because every energy supplier is the best… at least if their own marketing and PR efforts are to be believed. And when you carry out online searches into energy suppliers, it's usually their precision-engineered marketing copy that reaches your eyes first of all. You'll be assailed by lots of bold claims about their commitment to customer service, their increasingly renewable energy fuel mix, and how they offer better value for money than their competitors. But when you're looking into a big company like E.On, customers' reviews speak far more eloquently than any marketing copy.
On this page we'll look at what their customer reviews say about E.On, and measure their performance in all the areas that matter the most to you as an energy consumer. Hopefully, this will allow you to see the bigger picture and decide whether E.On is the best supplier for your home.
What is E.ON's customer score?
For the purposes of this post, we'll predominantly be looking at E.On reviews on Trustpilot to gauge customer opinion of E.On. This is a reliable source of verified reviews from genuine customers.
On their Trustpilot page, E.On have a total of 15,603 customer reviews with an overall customer score of 3.9 out of 5.
Of these reviews:
7,731 (50%) were "Excellent"
1,984 (13%) were "Great"
824 (5%) were "Average"
598 (4%) were "Poor"
4,466 (29%) were "Bad"
A YouGov consumer poll reveals that among UK consumers, E.On enjoy a fairly favourable opinion. Out of 1218 interviews carried out between July 2020 and October 2020:
31% of consumers had a positive opinion
18% had a negative opinion
48% were neutral
96% of consumers said that they had heard of the brand
Another independent consumer study with 7,355 respondents found that Eon came joint-24th out of the 35 energy companies. The company ranked jointly with E and SSE Energy.
E.ON reviews: What do customers say about them?
At first glance, E.On appear to have a pretty respectable customer satisfaction score. Among the "Big 6" energy suppliers, E.On ranks pretty highly, out-performing titans like British Gas and Scottish Power. However, it is still far behind rival companies like its fastest-growing rival Ovo Energy (which recently acquired SSE).
For a greater understanding of how E.On treats their customers, we'll need to dive a little deeper into some of their customer reviews. Let's look at the good, the bad and the ugly of E.On's reviews…
Our energy experts are here to help
Free service - Available Monday to Friday from 8.30 am until 5.30 pm
The good
Prominent features among positive customer reviews are politeness and helpfulness of customer service staff, quick and efficient installation of smart meters, and a smooth transition of service from previous suppliers. Where smart meters were installed, customers were also impressed with their technicians' COVID-safe approach.
Below, we've cherry-picked some quotes that will hopefully paint a picture of various customers' positive experiences with the brand:
"Having changed provider this year to E.On they have to date provided a seamless transfer with excellent service.The app provides easy access to data and information."
"After switching to E.On I have received prompt clear and courteous help and advise. very professional service."
"I was impressed with the way E.On handled transfer from the other energy provider.
Also, The E.On Engineer was very professional when he came over to fit Smart Meter.
Keep up the good work."
"We've made a lot of changes recently, and they were all handled in one phone call by a very helpful and competent operator"
"Couldn't fault any part of the process, extremely helpful technician and very considerate and mindful of social distancing and wearing his mask."
The bad
While the majority of reviews are either positive or very positive, like all suppliers E.On is responsible for a number of negative customer experiences. These are mainly based around miscommunications, mishaps with smart meters, billing errors and long waits for customer service representatives.
While these certainly don't seem to be the experiences of most customers, they should be noted in order to get an accurate understanding of customers' perception of the supplier:
"I was in various queues for 90 minutes(!) in total, online chat on their website was 'unavailable'… Their customer service is execrable. I am no nearer resolving my issue. Avoid like the plague!"
"On a Duel fuel contract and the billings is a shambles. Given a meter reading on a number of occasions however they just don't seem to be able to get it right. customer service is a joke. Webchat not working and the phone lines answers then cut you off before you talk to someone human."
"Firms is poorly set up to deal with customer queries… After 12 mins of waiting and 20 mins of exchanging information the person said they don't know and can't help. Waste of time"
"I joined E.On Electricity at the end of May and despite sending a copy of my Final Bill THREE TIMES, they have failed to correct my opening reading to reflect my Final Reading with my previous supplier. I will be taking my complaint up with the Regulator."
"My energy bills literally doubled in the second year. Yes, it was based on an estimate in the first year, but what 4 bed house uses £85 worth of energy in a year. I am now sitting with £700 in debt with E.On because they way undercharged me in the first year. And they accept none of the blame."
This last complaint really emphasises the importance of being proactive and checking / reporting your meter readings regularly. No matter who your supplier is.
The ugly
Fortunately, reviews where sentiments became ugly were relatively few for E.On. However, reviews that get ugly get really ugly. However, when they do, some serious accusations are levied. From poor customer service to serious misdemeanours such as "lied and ruined my credit rating", we include them here in the interests of balance:
"I was spoken to very patronisingly by a customer service member… the call handler made me feel stupid for even calling."
"Refund owed for over a year after ombudsman ruling. Complete and utter incompetence."
"E.On STOLE my late relative's credit balance, created an account in my name which I didn't want… Stealing from a deceased pensioner really is LOW, Eon are lower than a snake's belly."
"E.On completely mismanaged my account & direct debits which forced me into a final bill of £800 at the end of my contract, forcing me into a payment plan… Eon have left me with a 'Agree to pay' marker on my credit file which has destroyed my credit rating and left me unable to obtain a mortgage or any other form of credit."
Again, these customer complaints provide a cautionary tale that reminds us of the importance of being proactive and checking our usage regularly. Although there certainly seem to have been instances where this has been exacerbated by mismanagement.
Response time: How quickly do E.On respond to queries?
The last thing energy consumers want is to spend their valuable time tethered to the phone, waiting for a customer service representative to get in touch with them. So, how do E.On perform on this score?
An independent study last year found that E.On took an average of 9 minutes and 8 seconds to answer the phone to its customers. In terms of call-waiting times, this is on the slow side of average. It's certainly a far cry from the fastest pick-up time with smaller company So Energy taking only 38 seconds on average. However, it's far faster than some of the worst of the "Big 6" such as Scottish Power, which took more than 21 minutes on average to answer the phone.
Although E.ON also have a customer email address, the fastest way to speak to a customer service representative is via the Live Chat function on their website. This is usually answered within just over 4 and a half minutes on average.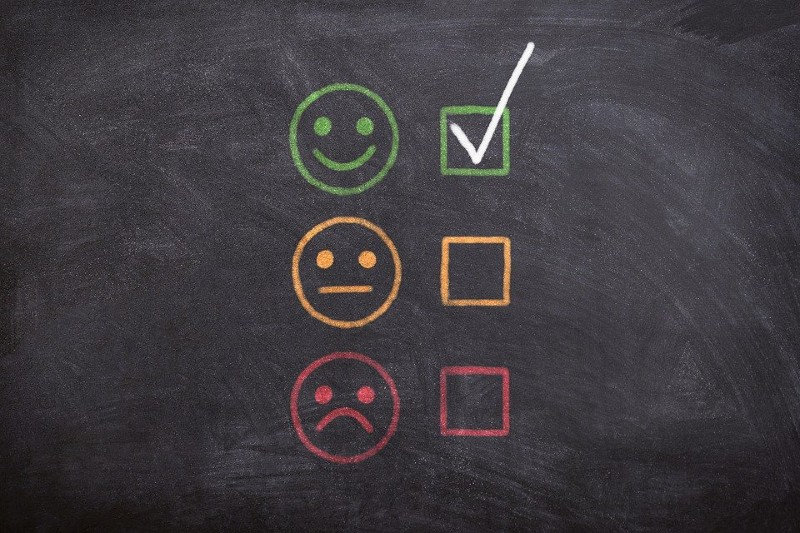 Issue resolution: How do E.ON handle problems and complaints?
Before choosing an energy supplier, you need to know that they'll be able to respond in a timely and decisive manner to issues, and take customer complaints seriously. At the time of writing, none of the most negative Trustpilot reviews has been addressed by E.ON, with some of them over 2 days old. However, as we'll see shortly, they do respond to the majority of reviews in a timely fashion.
In responding to customer issues and complaints, E.On has published some encouraging data for 2020. Complaints have dipped considerably from the first to second quarter from 86,783 to 39,729. However, the brand admits that this may be due in no small part to the pandemic. Of 39,729 complaints, 33,666 have been resolved, and 86% of these were resolved within 8 weeks.
You can read more here
Energy industry watchdog Ofgem's data suggests that E.On gets a relatively high number of complaints compared with other suppliers. However, it concedes that the majority of these are resolved within 8 weeks.
Here you can see how E.On have responded to this data in two open letters to the regulatory body. These detail changes that have been made to their complaints handling procedures and how the majority of their customers agree that the supplier has resolved complaints to their satisfaction.
The most recent (published in 2016) says— "We have the highest 'maintained' rate for Ombudsman cases (i.e. when the Ombudsman agrees with the resolution we have offered) in the industry."
Do they listen to their customers?
If we use engagement with Trustpilot reviews as a metric (and since suppliers actively solicit these reviews, it seems fair to), E.On listen to the majority of customers when they leave negative reviews. The brand has responded to 72% of negative reviews left by customers, and usually responds within 24 hours.
However, it's worth noting that E.On UK flagged 13 of their negative Trustpilot reviews. Of these, 46% were found by Trustpilot to be flagged for invalid reasons.
Ease of use: How do E.On make it easy to take control of your energy?
As we've seen from some of the negative E.On reviews, when consumers lose control of their energy use it can lead to some seriously negative outcomes. The easier suppliers can make it to take control of your energy use, the better.
Many customers on Trustpilot praised how easy their smart meters made it to track their energy usage and ensure accurate billing. Ease and competence of installation are also common features in positive reviews.
Some reviews also mention E.On's customer app which also allows them to send meter readings and check their bills. When it comes to reviews of the app itself, which you can see here, they're something of a mixed bag.
While customers seem to appreciate the function of the app, there appear to be login issues and problems caused by updates.
Have they won awards for customer service?
E.On have had their fair share of complaints and negative reviews. However, their customer service has won a number of awards in 2020.
In the uSwitch and YouGov energy awards they won Best
Large Supplier
Value For Money
Green Services
E.On in the news: What the headlines say
As you may expect from a big supplier and prominent figure in the market, E.On has been the subject of much attention in the press. Some of it has been positive. Some has been negative.
Let's take a look at some recent headlines in chronological order:
February 2020
E.On comes under fire for being the first to announce that it would increase energy bills just 4 days after the price cap was raised. Source: The Independent
July 2019
E.On announces that it will supply 100% renewable electricity to its customers at no extra charge. Source: The Guardian
September 2019
E.On gets the go-ahead from the European Commission to take over NPower's parent company, Innogy. A measure that is expected to result in 4,500 job cuts at NPower. Source: Financial Times
October 2019
E.On cuts 500-600 jobs citing the "extremely competitive market" as the cause. Source: Energy Voice
January 2020
An E.On customer receives a bill of £19,470.36 due to a meter issue Source: The Mirror
E.ON Next reviews: What do customers say?
With only a few weeks of existence there isn't much history on the E.ON Next brand and therefore the quality of its service. Nevertheless if you listen to the main brand commitments you will find "Next is having real dedicated Energy Specialists". Customer service should therefore be one of the brands absolute priority.
And while we are missing the necessary history to be able to confirm it for real, the first TrustPilot advice seam to confirm this trend. In fact out of 3000 reviews:
72% rate the service as excellent
72% rate the service as great
4% rate the service as average
2% rate the service as poor
10% rate the service as bas
Let's give it a few more month to see if these positive trends confirm overtime.
Think E.On are the right supplier for you? We're here to help!
If you've decided that E.On are the best supplier to meet your needs, we're here to help ensure a smooth, seamless and stress-free switch.
As well as finding the perfect tariff for you, we can manage your switch from end-to-end to ensure that you get great savings and a renewable tariff without hassle or fuss.
Call us today on 0330 818 6223 to find out more.
We're available from 8.30 am to 5.30 pm.
Read More:
Available Monday to Friday from 8.30 am until 5.30 pm
FAQ
Are most customers happy with E.On?
The data we have at our disposal seems to suggest that they are. Out of 15,605 reviews over the past 12 months (at the time of writing) 63% of customer reviews were positive or very positive. 7,732 customer reviews classified them as "Excellent" while 1,985 reviews classified them as "Great". A combined 33% of customer reviews rated them as either "Poor" or "Bad". As such, positive sentiments outweigh negative sentiments by almost 2:1.
One potential caveat, however, is that many positive reviews seem to have been written immediately after sign-up. As such, they may not necessarily represent the reviews of longer term customers.
How quickly do E.On respond to customer complaints?
E.On respond to complaints and negative reviews fairly quickly. They have responded to 72% of negative reviews left by customers on Trustpilot within 24 hours. 
When it comes to issue resolution, the most recent data is also fairly encouraging. 86% of complaints resolved by the company in Q2 of 2020 were resolved within 8 weeks
What do customers like the most about E.On?
When looking at E.On reviews the aspects of the business most commonly praised include:
Customer service
Professionalism and competency setting up smart meters
Ease of managing their account and using the app
What do customers dislike the most about E.On?
Among the most commonly criticised aspects of E.On's operations are:
Poor treatment from customer service staff (with some described as rude or offensive)
Communications difficulties with customer service representatives
Billing complications. Large and / or inaccurate bills
Updated on 16 May, 2022