Entice Energy in 2021: Prices, Reviews and Contact Details
Looking to switch over to Entice Energy?
Let our experts advise you on the best offers on the market!
Monday to Friday – 8.30 am to 5.30 pm
Papernest disclaims that they are in partnership with Entice Energy
Looking to switch over to Entice Energy?
Let our experts advise you on the best offers on the market!
Monday to Friday – 8.30 am to 5.30 pm
Papernest disclaims that they are in partnership with Entice Energy
If Entice Energy's broadly enthusiastic reviews are to be believed, they could just be the real deal! If their reviews weren't enticing enough, they are building their brand around cheaper and more transparent bills, simple tariffs, and a customer-first approach to service, the Nottinghamshire based company are a very appealing prospect. But do Entice Energy live up to their claims in the eyes of their customers? In this article, we will provide you with everything you need to know about Entice Energy.
Last update: May 2021
| | |
| --- | --- |
| Founded | 2015 |
| Client Email | help@enticeenergy.com |
| Client Number | 0330 403 0040 |
| Log in | Log into your Entice Energy account here |
| Number of clients | Unclear |
| Postal Address | Ransom Hall South Ransom Wood, Mansfield NG21 0HJ |
With an abundance of smaller suppliers entering the UK energy market, today's consumers have a wealth of options outside of the "Big 6" suppliers. But while many new energy companies claim to offer cheaper bills, a more renewable energy mix and superior customer service, many consumers are still loath to place their trust in smaller energy suppliers. They may go bust in the face of such competition. Or they may fail to live up to their bold claims.
Are Entice Energy's deals not enticing enough? Well, at Switch Plan, our profession is rooted in helping you find the best energy deal possible. All you need do do is call the number on the top of the screen and our experts will be able to help you find the best energy deal possible (within 20 minutes!). Now, let's dive into everything about Entice Energy.
Who are Entice Energy?
Claiming to offer "Your Energy, Your Way", Entice Energy's website is precision-engineered to be friendly, welcoming, and reassuring. The simple, sparsely designed and easy to navigate website is an excellent indicator of everything you can expect from the brand. The company was founded in 2015, making them a new name in the market. At first, they only offered gas. But in 2018 they began supplying electricity, too.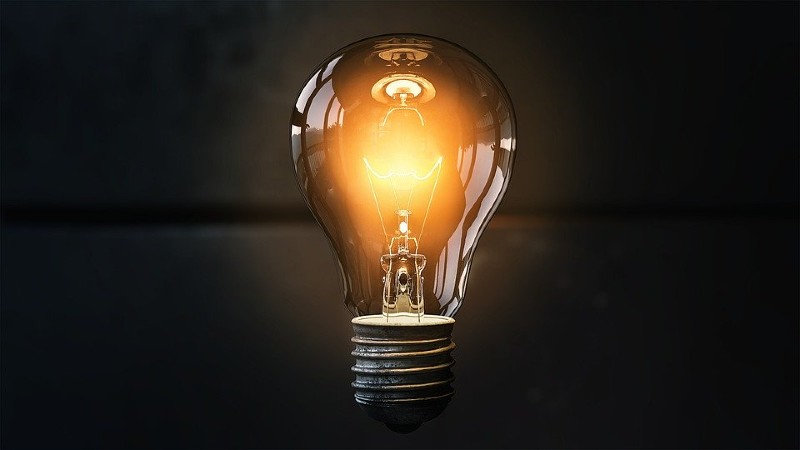 Based in Mansfield, Nottinghamshire, the brand embraces their diminutive size, treating it as an advantage over their cumbersome larger competitors. Offering quick and easy switching, low prices, easy to understand tariffs and a unique approach to customer service, they brand themselves as the antithesis of the confusion and complication that can come from using one of the country's larger energy suppliers.
But do the realities of customers' experiences live up to the marketing materials? In other words…
Is Entice Energy any good?
Although we'll get into the specifics of customer reviews later, a glance over the Entice Energy reviews on Trustpilot demonstrates that over 90% of customers rate them as either "Excellent" or "Good". Compare this energy minnow to a whale like Scottish Power or British Gas and the proportions of top-tier to low tier reviews is much more favourable. Although, in fairness, there are far fewer reviews for Entice Energy due to their more smaller size and market share.
Entice Energy customer service: A different approach
Entice Energy have an unconventional approach to customer service that they describe as "Energy Free". Unlike most energy suppliers, they do not have a call centre. Instead, customers make an appointment for a callback on their account portal. They can even choose which customer service representative contacts them, so they get continuity of service. Which will be welcome to anyone who's had to explain their problem over and over again to a dozen customer service representatives.
Consumers are very enthusiastic about the level of personal care they receive from the brand, with numerous reviews mentioning their customer service representative by name. In our experience, this usually means that they feel the customer service representative has gone the extra mile for them.
Entice Energy tariffs & plans
Entice Energy have a very simple range of tariffs. In fact… they only have two. They offer both gas and electricity with a single fixed or variable rate.
Details for the fixed and flexible rate tariffs are as follows:
| Tariff Feature | Fixed Saver V8 | Flexible Saver V2 |
| --- | --- | --- |
| Electricity Daily Standing Charge | 22.369p | 21.855p |
| Electricity Unit Rate (kWh) | 14.384p | 17.01p |
| Gas Daily Standing Charge | 22.848p | 23.206p |
| Gas Unit Rate (kWh) | 2.958p | 3.066p |
| Exit Fees | £31.50 | £0 |
Smart meters
At first, Entice Energy did not offer smart meters. There was actually a tete-a-tete with Ofgem in 2020 with the company issued a Final Order for failing to become a DCC User. This is a prerequisite to being able to issue, install and support smart meters. However, in June of 2020 Ofgem became satisfied that the supplier met the criteria to become a DCC user. You can read more about the Final Order here.
In short, Entice Energy are now able to issue and support smart meters to ensure complete billing accuracy.
Entice Energy fuel mix: Are they a green supplier?
Infuriatingly, Entice Energy have yet to publish any data pertaining to their fuel mix. This is presumably because it has only recently begun to supply electricity. As we can see by visiting Electricity Info , they are one of a handful of small suppliers that have yet to release information to the public about their energy mix.
Our energy experts are here to help
Free service - Available Monday to Friday from 8.30 am until 5.30 pm
However, as per Ofgem guidelines all suppliers are obliged to "disclose to their customers the mix of fuels used to generate the electricity supplied annually, provided that electricity is supplied for a full disclosure period (1 April – 31 March)". As such, we can hopefully look forward to Entice Energy releasing this data in the near future.
Until then, however, it's best to assume that their focus is not on renewable energy.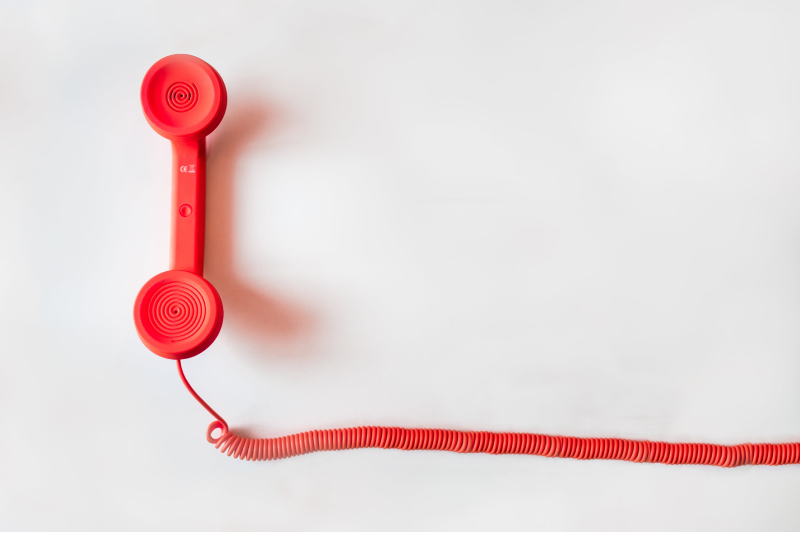 Entice reviews: What do their customers say?
While we cannot be certain how much (if any) of Entice Energy's fuel mix is renewable, this hasn't prevented the brand from accruing some impressive customer reviews on their Trustpilot page. Based on data from 104 customer reviews, Entice Energy have been awarded a 4.4 out of 5 star customer satisfaction score.
Of these 104 reviews:
91 (88%) were "Excellent"
5 (5%) were "Great"
1 (less than 1%) was "Average"
1 (less than 1%) was "Poor"
6 (6%) were "Bad"
The Good
The polite, fast, friendly and effective customer service was a prominent feature among positive reviews. The vast majority of customers seem to have had no problem getting a dedicated customer service team member on the case in a timely manner. One customer even stated that their customer service agent helped to reduce the early exit fee on their behalf.
Customers also refer to fast and effective resolution of technical issues. Customers also responded positively to the company's pricing, comparing Entice Energy favourably to their previous suppliers. Reviewers also found the website easy to use, especially when it comes to submitting meter readings. Although one reviewer admitted that having a digital app would have made the process even more streamlined.
Charmingly, one customer writes "Entice literally enticed me".
The Bad
The majority of negative reviews were centred around price hikes shortly after joining. Responses to these reviews indicate that this is due to wholesale fluctuations in energy price rather than the company itself. This is part of the mixed blessing of a variable tariff.
However, some reviewers also recount negative or frustrating interactions with customer service staff, or being cut off half way through a conversation.
One complaint, however, bodes well for their approach to customer service. The reviewer cites frustration at signing up after a cold call but that the account was never actually set up. The response came from the Managing Director of the company apologising profusely, owning the problem, identifying the cause and offering to oversee the switch itself.
An uncommon degree of sincerity for a corporate apology!
Think Entice Energy could be the supplier for you? Let us manage your switch!
If you think you'd benefit from Entice Energy's low prices, simple tariffs and novel approach to customer service, get in touch with us today!
Not only can we verify that they're the best supplier to meet your needs (and suggest other potential suppliers), we can manage your switch from end-to-end. So you can enjoy cheaper, greener energy hassle free!
Call us today on 0330 054 0017. We're available from 8.30 am to 5.30 pm.
Read more:
Available Monday to Friday from 8.30 am until 5.30 pm
Entice Energy FAQs
Do Entice Energy offer Smart Meters?
After some minor back and forth with Ofgem, Entice Energy became a DCC user prior to June 2020. As such, they are now able to install and support smart meters for their customers. This means you can enjoy the peace of mind that comes with accurate bills that genuinely reflect your usage.
How do I contact Entice Energy?
If you need to contact Entice Energy, you can reach them over the phone on 0330 403 0040 . However, the easiest way to get in touch may be to arrange a callback at a convenient time via their website. You can also contact them via email on help@enticeenergy.com.
Do Entice Energy have a mobile app?
Unfortunately, Entice Energy do not currently have a mobile app. However, their website is highly responsive on mobile devices, and allows you to manage your account with ease while you're on the go.
Has the Entice Energy login changed?
Yes. At the end of 2018, as Entice Energy prepared to handle electricity as well as gas, changes were made to the login system. You can read more about it here. However, this only affected existing customers at the time, and will not be an issue for new customers.
Updated on 23 Jul, 2021