SSE in 2021: Prices, Reviews and Contact Details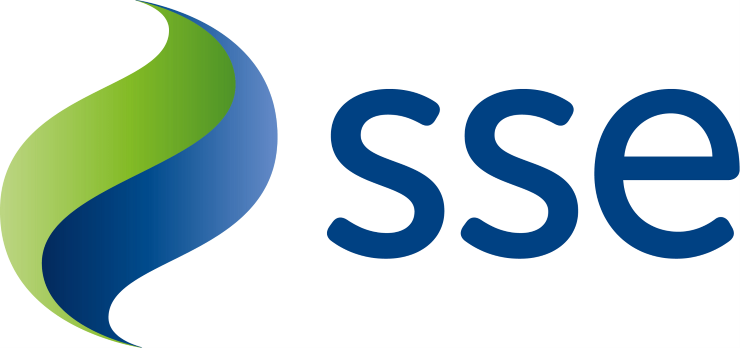 Want to switch energy supplier to SSE?
Let our experts advise you on the best offers on the market!
Monday to Friday – 9am to 7pm
papernest disclaims that they are not in partnership with SSE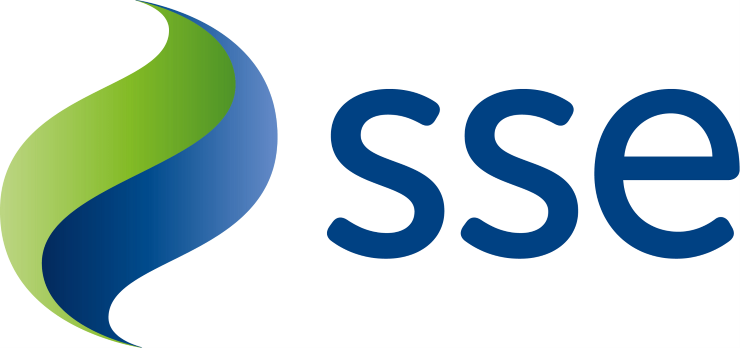 Want to switch energy supplier to SSE?
Let our experts advise you on the best offers on the market!
Monday to Friday – 9am to 7pm
papernest disclaims that they are not in partnership with SSE
Summary: When choosing a new energy provider, a familiar brand like SSE are understandably appealing. After all, with 5 million customers across the UK and a marketing presence that's never far from our thoughts, consumers would expect SSE to be able to deliver great value. But does SSE deliver the competitive pricing, reliability and outstanding customer service you'd expect from a major supplier — Especially one that's part of a group that commands 14% of the market? Here, we'll take a close look at SSE so that you can decide whether they're the supplier for you.
Last updated: March 2021

| SSE | |
| --- | --- |
| Founded | 1998 |
| Client Email | customerservice@sse.com |
| Client Number | 0345 070 7373 |
| Log in | Log into your SSE account here |
| Address | Customer Service SSE, Inveralmond House, 200 Dunkeld Road, Perth PH1 3GH |
| Number of clients | 3.5 million |
Who is SSE?
In its current form, SSE has had a presence in the energy market since 1998. However, their roots can be traced way back to 1947 when they were known as the 'Southern Electricity Board', later becoming known as 'Southern Electric'. A merger with Scottish Hydro around 20 years ago resulted in the current brand: SSE.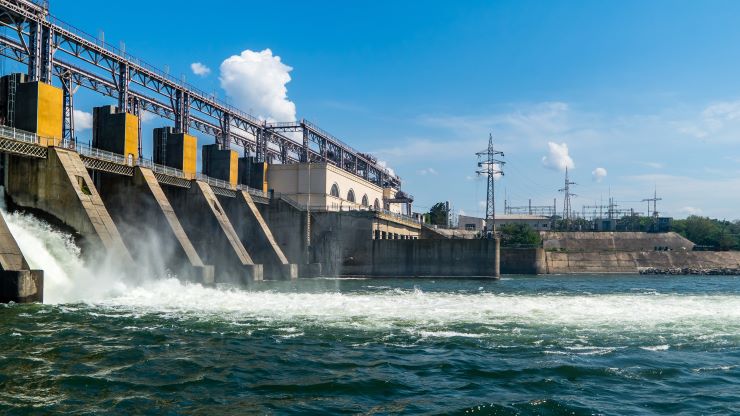 Some of the major steps of that long history:
In 1943 the Hydro Electric Development Act led to the creation of the Scottish Hydro Electric Company. A company that would play a key role in Scotland's hydro revolution and therefore contribute to delivering electricity, greater comfort and convenience to thousands of Scots.
In 1947, the 'Southern Electricity Board' was created, later becoming known as 'Southern Electric'.
In 1998, Scottish and Southern Energy was founded when Scottish Hydro Electric and Southern Electric merged.
Since then, SSE have made a number of acquisition. SSE acquired the SWALEC in 2000, who operated in Wales, while SSE operated in England and Scotland. In 2004, they acquired Ferrybridge and Fiddler's Ferry power stations, and subsequently an Irish windfarm in 2008.
In 2010, Scottish and Southern Energy changed their name and their branding to SSE, forming the company we know today.
SSE is one of the UK's "Big Six" energy suppliers, along with E.ON, Centrica / British Gas, Scottish Power, N-Power and EDF. As of 2020, it is part of the OVO group, along with OVO Energy, Boost, and Spark Energy.
COVID-19
More than ever, our team of experts remain on deck to help you make savings on your energy. We understand how deeply the lives of many are affected by these trying times and we want to support you the best we can. More on your energy supply during COVID-19 in our article.
SSE and OVO
At the start of 2020, SSE was purchased by OVO at a cost of £550m. This was after SSE abandoned a planned merger with NPower in 2018 amid concerns that NPower would not be able to serve its customers, employees or shareholders effectively. The purchase saw SSE triple Ovo's customer base practically overnight bringing all 3.5 million of their customers to the group.
According to data from Ofgem, in Q4 of 2019, SSE had a 12.10% share of the market. However, as of Q1 of 2020, their market share has been subsumed by OVO whose market share jumped from 4% at the end of 2019 to 15.8% in Q1 of 2020.
Key details about SSE
At the time of writing, they have around 5 million customers all over the UK.
This makes them second only to Scottish Power in terms of market share for a single supplier
They offer 100% renewable electricity for domestic and commercial customers.
They supply both electricity and gas.
Have 4 simple tariffs to cover a range of needs
3 out of 4 of their tariffs have no exit fees
SSE's headquarters remains in Perth, Scotland, although it maintains 150 locations across the UK with over 200,000 employees.
As we can see, they have a wide range of tariffs, a robust presence across the UK, and their commitment to sustainability and renewability is impressive. But how do SSE compare to other suppliers in all the ways that are important to you?
What are SSE's electricity, gas and dual energy plans?
SSE have a wide range of tariffs available to their customers. These include single tariffs, as well as dual fuel, including fixed, variable and prepayment plan.
SSE Fix & Control V2
FixSSE 1 Year Fix tariff v2
SSE 2 Year Fix v4 tariff
Standard Tariff
2 years fixed price energy
Plus Google Nest Thermostat E & Google Nest Hub
1 year fixed price energy
2 years fixed energy
Basic tariff with no commitment or ties
No price rises guaranteed for 24 months
 Guaranteed for 12 months
no price rises
No price rises guaranteed for 24 months
Flexible energy prices may go up or down
100% renewable electricity
Smart meter included at no extra cost
Smart meter included at no extra cost
No early exit fees
Includes a Google Nest Thermostat E (RRP £199)
and Google Nest Hub (RRP £79.99)
No early exit fees
No early exit fees
Available to PAYG customers
Smart meter included at no extra cost
Not available to PAYG customers
Not available to PAYG customers
Early exit fee of £75 per fuel
Not available to PAYG customers
Variable tariff
SSE do also have a standard variable tariff on offer. On this tariff, the price you pay for your energy depends on the market price of energy. When the wholesale cost of gas and electricity changes, suppliers reflect these changes in the price of their tariffs. So, when market costs of energy rise, your tariff will also increase. But on the flip side, any decreases in the wholesale price of energy will trickle down to your tariff as well.
Note that if the price of energy is about to increase, then SSE are obliged to tell you at least 30 days in advance. This way, you can plan your budget ahead.
Prepayment tariff
SSE also have a Prepayment Tariff, which means you pay for your energy prior to using it, through a top up card.
Economy 7
SSE tariffs provide Economy 7, which means that you pay two different unit rates depending on when you use electricity. These are day and night tariffs, also referred to as peak and off-peak tariffs. During peak tariff hours, you pay a higher unit rate for your energy. However, during off-peak hours, the cost of your electricity drops substantially, and this is between 10pm and 8:30pm However, depending on the time of year, this can change. With an Economy 7 tariff, you can choose to consume electricity during off-peak hours and save a lot of money on your electricity.
SSE Tariff Prices
When choosing a new energy provider, it's important that their range of tariffs allows you to choose something that complements your usage. SSE offers a fairly wude range of tariffs, with certainly enough to cater to a range of priorities.
Electricity
Name of the Plan
Tariff value
Unit Price

price/kWh

Standing Charge

price/day

SSE 1 Year Fixed
12 months fixed

17.57 p

24.5 p

SSE 2 Year Fix v3 tariff
12 months fixed

17.59 p

24.5 p

SSE Fix and Protect
24 months fixed

17.59 p

24.5 p

Standard
Flexible

17.8 p

24.5 p

SSE Fix and Control
Flexible

17.8 p

33.52 p
Gas
Name of the Plan
Tariff value
Unit Price

price/kWh

Standing Charge

price/day

SSE 1 Year Fixed
12 months fixed

3.38 p

27.35 p

SSE 2 Year Fix v3 tariff
12 months fixed

3.4 p

27.35 p

SSE Fix and Protect
24 months fixed

3.4 p

27.35 p

Standard
Flexible

3.44 p

27.35 p

SSE Fix and Control
Flexible

3.44 p

37.41 p
What is SSE's best plan?
At Switch Plan, we believe that there is no 'best plan' for anyone. Every household has vastly different energy requirements, as the plan you should be on depends on the size of your house, the number of inhabitants that live in your house, your average consumption, and your environmental priorities. For this reason, you should give us a ring and we can advise you on the best plan for you, based on all this information that you can provide us.
Cheapest Unit Rates Per Kilowatt Hour
The cheapest SSE unit rates are the 2 Year Fix V2 tariff. The rates are 3.36p for gas and 16.51p for electricity. This is combined with a standing charge of 27.35p for gas and 23.71p for electricity.
The most expensive unit rates are for the SSE Evergreen Standard Variable tariff. The rates are 3.61p for gas and 17.60p for electricity with the same standing charge.Further information on all of SSE's available tariffs can be found on this page on their website.
Do SSE tariffs have exit fees?
While the majority of SSE's tariffs have no exit fees at all, their SSE Fix and Control v2 tariff has an early exit fee of £75 per fuel. This is more than double Scottish Power's early exit fee of £30, which is applied to a minority of its tariffs.
Does SSE have business energy plans?
Yes! SSE offer a range of tariffs for their business customers. They offer fixed contracts, which sets your costs for the duration of the contract. In fact, these fixed plans can set your prices for up to 5 years, allowing you to factor in your energy costs to your company budget. SSE also offer renewable energy plans for all companies. This allows customers to reduce their carbon footprint and environmental impact. With SSE Green, a renewable plan, you can also show your customers your renewable energy efforts as you will receive a certificate.
SSE Reviews: What do the customers think?
Renewability and a good range of tariffs are both important factors. But when choosing a potential energy supplier, you need to know that they will prioritise you as their customer and give you the standard of service you expect from a supplier of their size and resources.
The opinions of their existing customers can yield valuable insights as to whether or not they are a good fit for you. Looking at the SSE reviews on Trustpilot, we can see that they are fairly mixed. SSE currently has two active review pages (one for their .co.uk URL and one for their .com URL). These can be seen here and here. Between these two pages they have a total of 3,454 reviews at the time of writing.
Of these;
1,219 were "Excellent"
258 were "Great"
114 were "Average"
119 were "Poor"
1,745 were "Bad"
As we can see, across both pages "bad" reviews outnumber "Excellent" and "Great" reviews combined. But is this an accurate representation of their service?
The most commonly praised things about SSE were warm and friendly and helpful staff, responsive and helpful live chat, ease of moving account and fast issue resolution. Some reviews mention the member of staff who helped them by name, which is often a good indicator that a member of the team has gone above and beyond.
Among the most commonly criticised were difficulty topping-up prepayment cards online, egregiously expensive billing inaccuracies, and a belligerent attitude to outstanding bills — even when the customer was not at fault. One upset customer has even commented "I am seeking legal counsel for lost wages, harassment etc. They have made our lives a living hell!!".
Customer service & complaint resolution
When compared to the "big six" energy suppliers, SSE fares slightly better than its competitors in terms of customer service. In an independent consumer survey, SSE 24th out of 35.
SSE generally fared best in terms of complaint handling and customer service. However, as with all the bigger suppliers, customers have encountered their share of frustrations.
Among the most cited frustrations were;
Long delays (with some customers stating that they were kept waiting for an hour or more).
Being kept on hold for long periods of time.
Aggressive chasing of unpaid bills with one customer stating "when you are late paying, bombarded with emails and texts".
Billing accuracy
Billing inaccuracies were another common complaint featured in Trustpilot reviews, although they are rated "average" overall in this area. One customer voiced their frustration at being chased for an unpaid bill from their home's previous occupant. Another customer has lamented that they were told that their account was £800 in debit, and that the company increased their direct debit without their permission.
Value for money
Generally, SSE is rated about average in terms of value for money. One review states that the team were really helpful explaining their tariff and helping them get the best value for money. However, another customer review states that they felt their monthly direct debit was excessively high, and that a rival company has offered a tariff for which they would pay roughly half the amount.
Energy mix and renewability
Like its competitor Scottish Power, SSE generate power as well as supplying it. As such, it is able to offer 100% renewable energy, matching your usage with power from offshore and onshore wind farms and renewable hydro energy.
SSE owns nearly 2GW of operational onshore wind capacity with an additional 1GW in active development. Its 1,459MW SSE hydroelectric portfolio includes 300MW of pumped storage as well as 750MW of flexible hydro. It also has an offshore wind portfolio consisting of 579MW across three offshore sites. All of these are within UK waters, although two are operated on behalf of partner companies.
Along with its parent company, OVO, providing green energy is a high priority for SSE. It aims to increase last year's renewable energy output by 300% by 2030 to 30TWh. SSE is currently aiming for net zero carbon emissions by 2050.
Do SSE have a renewable energy plan?
SSE currently do not offer any domestic plan that is 100% renewable, which is pretty slow compared to other suppliers on the market.
For business energy, SSE have recently created a new tariff called 'Green Energy'. This offers businesses 100% renewable, clean energy, that is generated from wind and hydro power.
SSE Airtricity
SSE Airtricity is a subsidiary company of SSE plc. Before a 2002 rebranding, they were called Eirtricity. Airtricity generates 100% green energy and works out of the Republic of Ireland. They supply natural gas to domestic and business customers, and have a fairly large market share across the country, in third place.
SSE Airtricity have 8 tariffs available, all of which provide 100% green energy to their customers.
Can I get a smart meter installed with SSE?
Yes, and in fact with some of SSE's plans, a smart meter is obligatory. This is so that SSE can have up-to-date information about your energy consumption. Here are some things you should know about installing a smart meter with SSE.
Firstly, however, SSE will check your eligibility for a smart meter. They are being handed out bit by bit to customers around the country, so there might be a little bit of a wait.
If you are eligible for a smart meter, then you can book in an appointment with an SSE technician who will come round to your property and install your smart meter.
Having a smart meter installed also means that you can track your energy consumption, allowing you to consume energy more wisely, and also track your spending. You can see when you are using energy, and which appliances are wasting the most energy.
You can also log into your online account to see a more exhaustive breakdown of your energy consumption.
If you are switching over to SSE and already have a SMETS2 meter, you don't need a new meter installed. This is because these meters are interchangeable between suppliers.
If you do not have an updated smart meter and would like to have one installed, then you should head over to their website and book an installation appointment.
Moreover, you are also eligible for an In-Home Display, which is a smart display that connects to your smart meter so you can track your energy usage in real time.
Can I get boiler cover with SSE?
Yes! If you are already an SSE customer, you can take out SSE Heating Cover for 12 months through SSE Boiler Rescue. Prices start at £23.95 a month and on this plan you can get your boiler fixed for free. With SSE Boiler Rescue, you get 12 months cover with no extra hidden fees, according to SSE. If you're not an SSE customer, they offer a fixed price of £95 to repair boilers.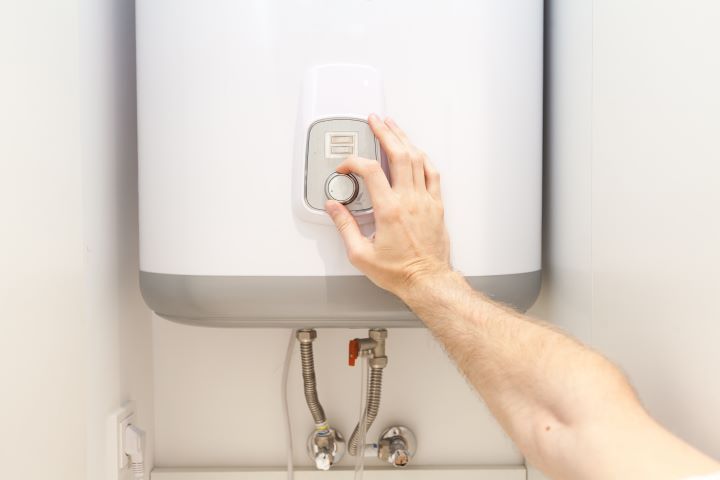 What kind of support do they offer?
SSE offer the Warm Home Discount to their customers who are financially struggling with their energy bills. The Warm Home Discount is a government schemed aimed at assisting those who cannot afford to pay their energy bills during the colder winter months. This is because during the winter, the price of energy increases to match demand.
If you are eligible for this scheme, you should be able to receive the discounts offered in any way, as it doesn't matter if you pay direct debit or cash, you can still be discounted. This year, SSE's Warm Home Discount is £140, a substantial amount off your energy bills!
Did you know?
SSE also have a generous rewards system, which offers advance tickets to concerts and other events. You can get access to concert tickets up to 48 hours in advance of others!
Contacting SSE
Site
You can head on over to their website where you can find more information about their available tariffs, plans, and offers. On their site, you can also top up your prepayment card and find more customer service contact details.
App
You can download the MySSE mobile app for free where you can submit meter readings, get in touch with customer services and top up your prepayment card.
The app has received a 4.6/5 rating on GooglePlay from 940 customers as of the time of publication, so customers on the whole are extremely satisfied with this service.
Social Media
SSE have an active social media presence. On Twitter, they respond to customer complaints in particular. You should check out their Twitter and Facebook pages if you want up-to-date information about offers, or wish to make a complaint.
Address
Do you want to chat to someone face-to-face? Or send SSE a letter? This is the address you need:
Customer Service SSE,
Inveralmond House,
200 Dunkeld Road,
Perth,
PH1 3GH
Think SSE is the supplier for you? Let us handle your switch!
Let Switch Plan handle all aspects of moving your energy supply to SSE with a minimum of hassle.
We can help to ensure that you're getting the best deal for your needs, offering comprehensive end-to-end assistance for every aspect of your move.
Want to know more?
Call us today on 0330 054 0017. We're available from 9am-7pm.
Read More: