Cheapest electricity supplier in 2022
Flick the switch and start saving on your energy bills
Call us and let our experts guide you to the best energy plan on the market. For free.
Monday to Friday – 8.30 am to 5.30 pm
Switch Plan is rated 4.0/5 on Trustpilot
Ad
Flick the switch and start saving on your energy bills
Call us and let our experts guide you to the best energy plan on the market. For free.

Monday to Friday – 8.30 am to 5.30 pm
Switch Plan is rated 4.0/5 on Trustpilot
Ad
Finding ways to reduce costs is a priority for many UK residents, between the energy crisis currently going on in the UK and the lingering effects of the Covid-19 pandemic, many are struggling financially. With this in mind, one of the most impactful ways that you can reduce your monthly costs is by switching to one of the cheapest electricity suppliers available in the UK.
In this article, we go over the cheapest electricity suppliers as well as the most affordable electricity tariffs in an effort to save you both time and money going forward.
Last update: June 2022
As you may have heard on the news, the UK energy market is currently under an immense amount of stress as a result of a global gas shortage driving up costs and putting several energy suppliers out of business. To learn more about this and stay updated on a daily basis you can read our page on the UK energy crisis.
While it may seem straightforward to point out on singular electricity plan and say it is the cheapest, but unfortunately it's not so simple and here's why; not every household consumes energy the same way. For instance, a family of 5 typically does not use electricity the same way a university student that is living alone would. The result of this is that there are actually a number of tariff plans and energy suppliers that can be regarded as the cheapest available depending on a number of circumstances.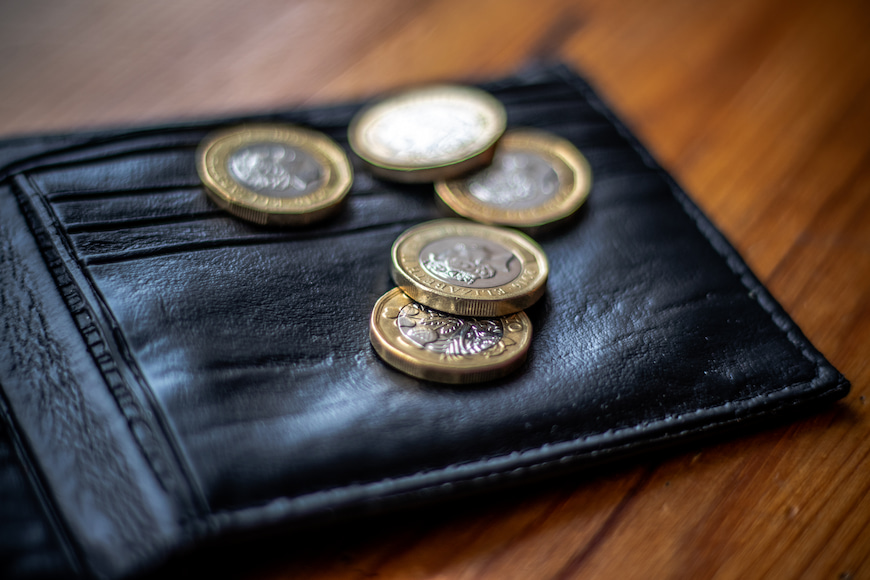 Who are the UK's cheapest electricity suppliers?
As was mentioned above, there is, unfortunately, no definitive answer to which supplier is the cheapest tends to change depending on the person and their circumstances such as the size of their home, how much electricity they use, and particularly the type of energy meter that house uses to monitor its electricity use. That being said, below is a basic list of a few electricity suppliers that are consistently among the most affordable.
These include:
Outfox the Market
Together Energy
Orbit Energy
Utility Warehouse
While the energy suppliers listed above are considered among the cheapest overall, it is important that you check the specific tariffs you are looking for. For this reason, we've taken the step of listing the 5 cheapest variable-rate, fixed-rate, and dual-rate tariffs below.
What are the cheapest variable-rate electricity tariffs?
Variable-rate tariffs are the most basic tariffs available from most suppliers and are often their default tariffs for new customers or existing customers whose contracts have expired. These tariffs' prices are subject to change to reflect the ongoing cost of energy in the UK energy market, meaning they could increase or decrease making them quite unstable, however, your supplier is responsible for notifying you in advance if the price is going to be raised.
The cheapest variable-rate tariffs currently in the UK are:
What are the cheapest 12 month fixed-rate electricity tariffs?
A 12-month fixed rate tariff is the most common form of a fixed-rate energy contract, what it means is that once you sign up your energy rates will not change for the next 12 months. These tariff plans offer some protection to customers in case the cost of energy goes up suddenly because their energy rates are not going to be impacted. However, many fixed-rate tariffs will have an exit fee included in each tariff should you want to switch tariff plans or electricity suppliers before the contract has expired.
The five cheapest 12-month fixed-rate electricity tariffs available at the moment are as follows:
Cheapest Fixed Rate Electricity Tariff 12 months

| Supplier | Name | Availability | Standing Charges | Unit Rate | Annual Cost | Exit Fee | Green Tariff |
| --- | --- | --- | --- | --- | --- | --- | --- |
| | / | ❌ | 8.90 | £ 16.49 | £ 510.72 | £ 30.00 | ✖️ |
| | Fix Total Service Long Term | ✅ | 42.78 | £ 12.80 | £ 527.31 | £ 100.00 | ✖️ |
| | / | ❌ | 19.95 | £ 19.34 | £ 633.73 | £ 0.00 | ✖️ |
| | Green Flexi May 2023 M1 | ✅ | 31.14 | £ 48.03 | £ 1,506.61 | £ 150.00 | ✔️ |
What are the cheapest 24-month fixed-rate electricity tariffs?
24-month fixed-rate tariffs operate just like the 12-month fixed-rate tariffs that we discussed in the section above, the key difference being that the contract duration is twice as long. What this means is that the rates for your electricity will not change for 2 full years, which can offer a lot of protection in case the costs of electricity go up. That being said, if within that 24 month period you feel the need to switch suppliers or change your electricity tariff you could have to pay an exit fee included in the contract.
Here are 3 of the cheapest 24-month fixed-rate tariffs available now:
What are the cheapest dual-rate electricity tariffs?
Dual-rate is a general term that applies to any electricity plan that uses more than one unit rate as part of its structure. The most common form of dual-rate electricity tariffs are Economy 7 tariffs (E7) and are only available for properties that use an E7 meter. The first unit rate in these tariffs applies to peak hours of consumption, essentially times of the day when electricity is in high demand, and the second unit rate applies to off-peak hours of consumption, or times of the day when electricity is in lower demand.
While what constitutes peak and off-peak times will depend on your location, it typically breaks down to daytime is considered peak, and night is considered off-peak. As a result, these tariffs are best fit for those that use energy more at night, such as electric vehicle owners that might charge their vehicle while they sleep.
The 3 cheapest dual-rate electricity deals are as follows: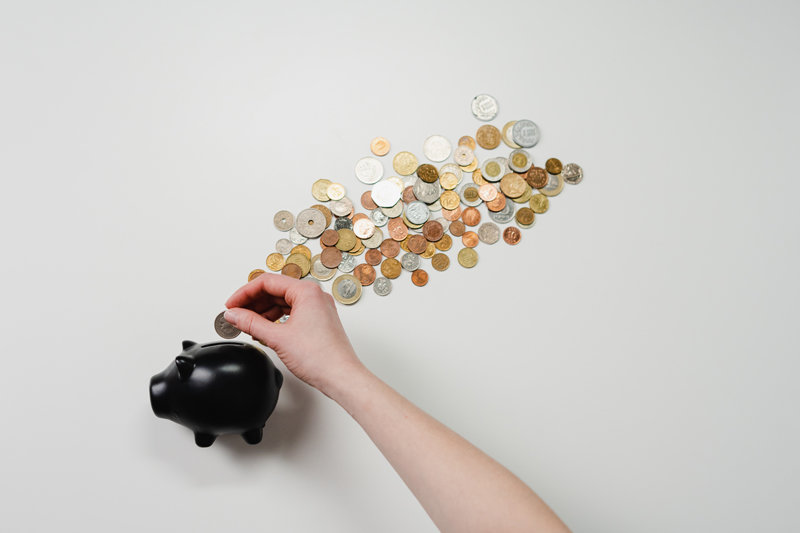 What are the cheapest prepayment electricity tariffs?
Prepayment electricity tariffs work just like they sound, you only pay for the amount of electricity you plan to use. They are also sometimes referred to as pay as you go (PAYG) tariffs, but we only recommend these tariffs for properties that do not use a significant amount of energy, such as a holiday home or a short term rental, because it can be expensive over an extended period of time.
You can find the 3 cheapest prepayment electricity tariffs below:
What are the cheapest green electricity tariffs?
Many energy suppliers claim to offer 100% renewable energy but not many are as green as they project themselves to be. Below we've listed the 5 cheapest electricity tariff options from energy providers that are certified to both produce and provide 100% renewable electricity.
You can find the cost information on these tariffs here:
Cheapest Green Electricity Tariffs
Supplier
Name
Availability
Standing Charge
Unit Rate
Annual Cost
Exit Fee
Green Tariff
-
-
-
-
£ -
£ -
-
-
-
-
-
£ -
£ -
-
-
-
-
-
£ -
£ -
-
Our energy experts are here to help
Free service - Available Monday to Friday from 8.30 am until 5.30 pm
What is the cheapest electricity plan available in the UK?
While the cheapest electricity plan will really depend on the way that you consume electricity within your home, we have taken the step to display the pricing information of the UK's most low-cost electricity tariff.
This tariff belongs to Click Energy and is called Bill Pay 24 Hour 2 Year Discount, the pricing information can be seen below, but it is important to know that this is a variable tariff. What this means is that the costs of this tariff may change to reflect the wholesale rates of energy.
What country has the cheapest electricity?
The cost of electricity varies throughout the world. Often, countries with the easiest access to fossil fuels, like those in the Middle East, enjoy the cheapest electricity prices.
According to Statista, the country with the cheapest electricity in 2020 was Qatar. Its citizens paid an average of just $0.03 per kWh of energy they consumed. That's compared to an average of $0.26 at the time in the UK and $0.38 in Germany.
Germany – $0.38
Japan – $0.29
UK – $0.26
New Zealand – $0.23
US – $0.15
China – $0.08
Russia – $0.06
Saudi Arabia – $0.05
Qatar – $0.03
Wholesale electricity market price vs retail price
Energy companies buy their electricity wholesale. This means that they buy large amounts of energy from electricity generators before selling it to the end consumer.
While wholesale prices are generally a lot lower than retail prices, the two are closely related. When wholesale prices go up, retail prices follow and when wholesale prices go down, end-users pay less for their energy.
The table below shows how wholesale and retail prices have fluctuated over the past few years:
| QUARTER/ YEAR | WHOLESALE PRICE | ELECTRICITY RPI | AVERAGE ELECTRIC BILL |
| --- | --- | --- | --- |
| Jan 2016 | £36.95 | 127.90 | £590.15 |
| Apr 2016 | £34.37 | 127.70 | £589.23 |
| Jul 2016 | £38.40 | 127.70 | £589.23 |
| Oct 2016 | £56.03 | 127.70 | £589.23 |
| Jan 2017 | £53.37 | 127.70 | £589.23 |
| Apr 2017 | £42.10 | 132.10 | £609.53 |
| Jul 2017 | £43.05 | 139.20 | £642.29 |
| Oct 2017 | £46.68 | 142.30 | £656.59 |
| Jan 2018 | £56.18 | 142.30 | £656.59 |
| Apr 2018 | £50.74 | 143.50 | £662.14 |
| Jul 2018 | £57.61 | 149.40 | £689.36 |
| Oct 2018 | £64.76 | 155.20 | £716.12 |
| Jan 2019 | £62.55 | 147.60 | £681.05 |
| Apr 2019 | £35.50 | 163.80 | £755.80 |
| Jul 2019 | £41.86 | 163.80 | £679.00 |
| Oct 2019 | £37.74 | 161.70 | £679.00 |
| Jan 2020 | £33.93 | 161.70 | £679.00 |
Wholesale price evolution and reasons
The cost of wholesale electricity is heavily influenced by the cost of natural gas. This is because natural gas is still used to generate around 40% of the UK's electricity.
Natural gas prices can alter depending on a range of political and economic factors. For a long time, the UK extracted almost all of its natural gas from domestic reserves in the North Sea. These reserves have been slowly dwindling, forcing the UK to import more and more of its natural gas from abroad.
The cost of electricity generated from renewable sources can also vary according to availability. For example, in very sunny weather, solar farms might produce an excess of energy while in darker, winter months, their generation capacity will drop significantly. Electricity generated from nuclear power plants is less prone to price variations as these generators can continue to work in all weathers and don't rely on fossil fuels for their power.
Read More:
Available Monday to Friday from 8.30 am until 5.30 pm
FAQ
Is electricity free in any country?
Electricity isn't available for free in any country. However, there are some places where electricity is very cheap. Citizens in Qatar pay just $0.03 per kWh of energy they use while those in Saudi Arabia pay just $0.05.
Which is the cheapest electricity supplier?
The cost of electricity tariffs can vary from supplier to supplier and month to month. In general, the cheapest electricity suppliers are Outfox the Market and Avro. However, it's important to check all the deals currently available before you switch.
What is the average electricity bill in the UK?
In 2019, it was estimated that the average UK household spent £679 per year on electricity.
What is the cheapest electricity tariff?
In general, the cheapest electricity tariffs available from any supplier will be their fixed rate deals. Signing a contract for 12, 24 or 36 months should help you to secure the best prices around.
Updated on 23 Jun, 2022