Shell Energy Reviews: How good is their customer service?
Looking to switch over to Shell Energy?
Let our experts advise you on the best offers on the market!
Monday to Friday – 8.30 am to 5.30 pm
Switch Plan disclaims that they are not in partnership with Shell Energy
Ad
Looking to switch over to Shell Energy?
Let our experts advise you on the best offers on the market!
Monday to Friday – 8.30 am to 5.30 pm
Switch Plan disclaims that they are not in partnership with Shell Energy
Ad
So, what are people saying about Shell Energy? Shell Energy reviews are varied and have received a broad range of feedback in their first two years in service. With a Which? Customer score of 58%, their customers have been mostly positive about their experiences to date. But, in this article, we will cover the good, the bad, and the ugly about Shell Energy.
Last update: August 2022
Shell Energy came to fruition in April 2019, over a year after their acquisition of UK home energy supplier, First Utility.
The acquisition meant that First Utility's 700,000 customers switched to 100% renewable electricity overnight. Shell Energy also took over First Utility's broadband operation at the same time, creating Shell Energy Broadband. The further acquisition of Green Star Energy in October 2019 added a further 200,000 households to their customer base, taking their total customer base to a figure close to 1,000,000.
In this article, we'll uncover more about the new-to-market household energy brand, and explore Shell Energy Reviews.
What's Shell Energy?
Shell is a household name. With their 1000+ fuel and service stations dotted around the UK, their logo is instantly recognisable. However, in 2018 Shell moved into the UK household energy market with their acquisition of energy brand First Utility; Shell Energy is now one of the largest UK energy providers outside of 'the big six'.
As standard for all their customers, Shell Energy offers their electricity from 100% renewable energy sources such as wind, solar and biomass. They report that 44% of their energy comes from the North Sea, 47% from European resources and the remaining 9% from global tankers around the world. Certified by Renewable Energy Guarantees of Origin (REGOs), they've also guaranteed that for every unit of electricity their customers use, another unit of renewable electricity will be put back into the grid by UK renewable generators.
Our energy experts are here to help
Free service - Available Monday to Friday from 8.30 am until 5.30 pm
Finally, Shell Energy has made a public commitment to becoming the largest electricity company by the 2030s, with preparations in place for a shift in global energy suppliers to lower-carbon resources.
Is First Utility now Shell Energy?
Yes! Shell acquired First Utility in February 2018, and rebranded and re-launched as Shell Energy in April 2019.
Is Shell Energy any good?
For energy-conscious customers, Shell Energy is one of a few UK energy providers who commit to using only 100% renewable energy. They have a small range of easy-to-understand tariffs to choose from, as well as a range of customer perks from Shell fuel and broadband discounts to free smart meters.
Their commitment to renewable energy goes a step further with their carbon-neutral 'Go Further' tariff, which is a commitment by Shell to make all their customers' homes energy carbon-neutral by offsetting the carbon dioxide emissions that are associated with the distribution of their customers' energy.
When it comes to customer service, Shell Energy reviews are mixed. But they've made a firm commitment to improving the availability and size of their customer service teams, introducing a 24/7 virtual assistant called 'Ask Us', and creating a more accessible range of customer service options including Facebook and Twitter.
Customers also benefit from free smart meters and installation, which automatically send up-to-date meter readings direct to Shell.
Shell Energy tariffs
Shell Energy has four simple tariffs to choose from, with a range of fixed rates from 15 to 37 months in length, starting at a cost of £84 a month and £1008 annually.
| Tariff name | Monthly tariff value | Annual tariff value | Fixed rate length |
| --- | --- | --- | --- |
| Go Further January 2022 | £84 | £1008 | 15 months |
| Energy September 2022 (plus Google Nest Hub and Nest Mini v2( | £92 | £1094 | 23 months |
| Energy November 2023 | £94 | £1123 | 37 months |
| Flexible 4 | £87 | £1043 | Not applicable – flexible |
Shell Energy customer perks
As standard, all Shell Energy customers benefit from:
100% renewable energy
Discounts on Shell Energy Broadband
Exclusive rewards with Shell Go+ including 3% fuel savings, personalised offers, surprises and rewards for customers
Some of their tariffs include these additional customer perks:

Fixed rates and price rise protection
Smart meters and installation
Carbon-neutral home energy
Free tech gadgets including Google Nest Hub and Nest Mini devices
Carbon credits for gas and electricity; allowing customers to gain credits in the summer months to use in the winter to offset seasonal peaks and troughs in usage
What's Shell Energy's customer score?
The latest Which? Energy Survey was taken in September 2019, with 167 Shell Energy customers participating as part of the 7,355 UK homes surveyed. The Shell Energy customer score was 58% overall, placing them in spot 29 out of 35 UK energy providers. Shell Energy currently sit between EDF Energy in position 28, and Npower in position 30.
While Shell Energy got 4 stars (out of 5) for bill accuracy, and 3 out of 5 for bill clarity, complaints handling, digital tools and value for money, customers only granted them a 2 out of 5 for their satisfaction with Shell's customer service.
What do their customers say about them?
They seem to get rated poorly for their customer service, with customers having concerns about getting through to them, being unable to navigate their website to find help and the involvement of too many departments when resolving customer queries, making the process over-complicated for energy customers.
Shell Energy reviews
As well as their Which? Survey results from September 2019, Shell Energy customer reviews are also collected on Trustpilot.
As of October 2020, Shell has around 46,000 reviews, with an average score of 3.8 which is 'Great'. Interestingly, First Utility's Trustpilot (the brand they acquired to create Shell Energy initially) had 82 reviews with an overall score of 1.6 or 'Bad'.
Trustpilot's transparency statistics show that Shell Energy ask their customers for reviews, whether positive or negative, and that they reply to 92% of their negative (one or two-star) reviews. Much of Shell's latest positive feedback from customers mentions smooth switchover processes, high levels of customer service and staff going above and beyond to solve queries and problems.
However, their negative Trustpilot feedback mentions long waiting times on the phone – with customers queuing for up to an hour on the phone – as well as some calls getting cut off completely after extended periods of holding.
Shell Energy Reviews: customers love their 100% renewable energy tariffs.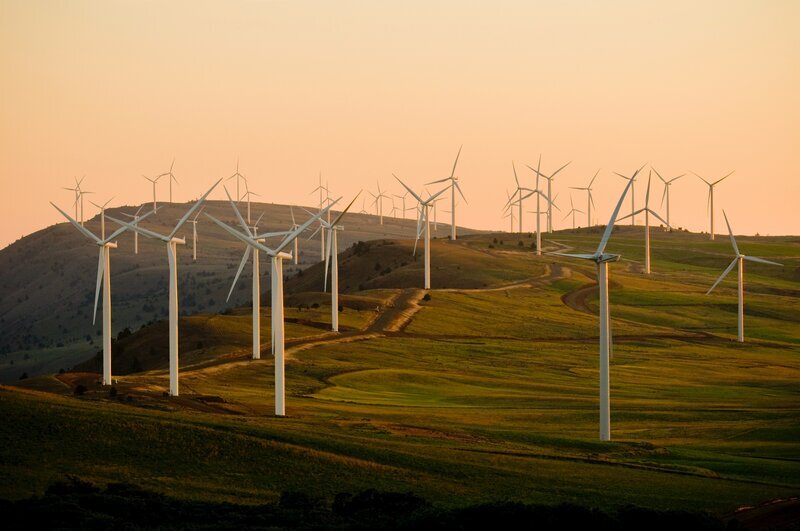 Shell Energy customer service, response times and complaints
The Shell Energy customer services team are available from 8am to 8pm Monday to Friday, and 9am to 4pm on Saturdays. Their live chat assistant called 'Ask Us' is available 24 hours a day on the Shell Energy website and app. Shell has also committed to responding to social media messages on Facebook and Twitter within one hour, making social media one of the fastest ways to get in touch.
If you want to speak to someone over the phone, Shell list the best times to call (to avoid significant delays) as:
Weekdays from 9:30am to 11am
Weekdays from 3pm to 4:30pm
Saturdays from 1:30pm to 3:30pm
Shell Energy customer services
To get hold of Shell Energy customer services, you can:
Alternatively, you can write to Shell Energy customer services here:
Customer Services
Shell Energy
PO BOX 6363
Coventry
CV3 9LR
Shell Energy complaints
For customers who want to make a complaint, Shell has an online complaints form that can be submitted on their website, and a commitment to responding in writing within 10 working days.
Their helpful complaints article also gives customers information on their complaints handling process, policies and procedures and Guaranteed Standards of Service, as well as information for Citizens Advice and the Energy Ombudsman, if needed.
Shell Energy customer awards
Despite mixed reviews, Shell Energy came in 10th place in the Uswitch Energy Awards in 2020. 7,000 UK households gave feedback on their experience with energy providers based on customer service, value for money, green services and smart meters. Overall, Shell Energy came in at position 10 of 17 UK energy suppliers for customer satisfaction. Unfortunately, this was a drop of three positions compared to 2019's results, and their overall customer satisfaction score fell by five percentage points since the previous survey.
In 2020, Shell Energy was also recognised by the customer complaint tool Resolver for excellent customer service as an energy and broadband provider, and as a result, Shell Energy is 'Resolver Recognised'.
Shell Energy in the news
Since their acquisitions of First Utility and Green Star Energy, Shell has only had a handful of significant mentions in the news.
One of their biggest moments in the news was when they switched 700,000 First Utility households overnight to 100% renewable electricity sources in April 2019.
Their other significant mention was unfortunately less positive. In June 2019 – three months after their official launch – they were ordered to pay a fine of £390,000 by Ofgem for overcharging on their default tariffs, after the government energy price cap was introduced on 1st of January that year. As well as being ordered to pay back £100,736.63 in excess charges, they were also asked to pay £200,000 to Ofgem's consumer redress fund which helps support vulnerable customers, as well as £90,000 in compensation to customers.
In total, around 12,000 customer accounts were affected, held by around 8,800 customers.
Customers who were out of pocket as a result of the breach received refunds and compensation for up to £10 per fuel, as well an apology from Colin Crooks, the Chief Executive of Shell Energy.
Would you like to know more about shell energy? Great! Check out our article on Shell Energy Tariffs.
Available Monday to Friday from 8.30 am until 5.30 pm
FAQ
Who owns Shell Energy?
Shell Energy (or Shell Energy Retail Ltd) is owned by Royal Dutch Shell PLC. The entire Shell brand has operations in more than 70 countries and territories worldwide, with a portfolio including: oil and gas production, production and marketing of liquefied natural gas and shipping of oil products and chemicals.
Is it easy to switch to Shell Energy?
Yes! With Switch-plan, simply give us a call, share some basic information about you and your household, and we'll do the rest. To get started with your switch to Shell Energy, give us a ring on 0330 818 6223
Do Shell Energy give customers a smart meter?
Yes, Shell Energy customers benefit from a free next-generation smart meter (SMETS2) and free installation. Dual fuel customers will get two smart meters: one for electricity and one for gas. Their smart meters link to an in-home display (IHD) allowing customers to understand their daily usage, and sends the data directly to Shell to save the effort of manually taking and sending regular meter readings. 
Do Shell Energy do broadband?
Yes, Shell Energy Broadband offers both fibre and standard internet connections. Shell Energy customers also receive a reduction in broadband costs with Shell, with discounts applied based on their energy tariff. 
Updated on 10 Aug, 2022