So Energy: Plans, Reviews & Contact in 2022
Are you looking to switch to a So Energy tariff?
Let our experts advise you on the best offers on the market! Call us for free between 8.30 am and 5.30 pm, Monday to Friday.
Switch Plan disclaims that they are not currently in partnership with So Energy
Ad
Are you looking to switch to a So Energy tariff?
Let our experts advise you on the best offers on the market! Call us for free between 8.30 am and 5.30 pm, Monday to Friday.
Switch Plan disclaims that they are not currently in partnership with So Energy
Ad
So Energy are a London-based supplier of gas and electricity. They offer a 'low price guarantee' which promises a single fixed rate tariff for both single rate and Economy 7 meters. So Energy's main aim is to be in the cheapest 10% of all tariffs on the market, based on Ofgem data for average customers across the UK.
Last updated: April 2022
We Consider So Energy A Moderately Stable Supplier
As you may have heard on the news, the UK energy market is currently under an immense amount of stress putting several energy suppliers out of business. We have designated So Energy as a moderate risk supplier right now, which means that they could face trouble if the UK energy crisis worsens much further. To learn more about this and stay updated you can read our page on the UK energy crisis.
So Energy is known for its straightforward business model, they only offer one tariff plan because that is how they plan to offer you the most quality experience as a customer from both a pricing and service perspective. If you are considering joining a smaller supplier that aims to have your best interests in mind, then So Energy may be a good option for you. The article below should contain all the information you'll need to know before you make the switch!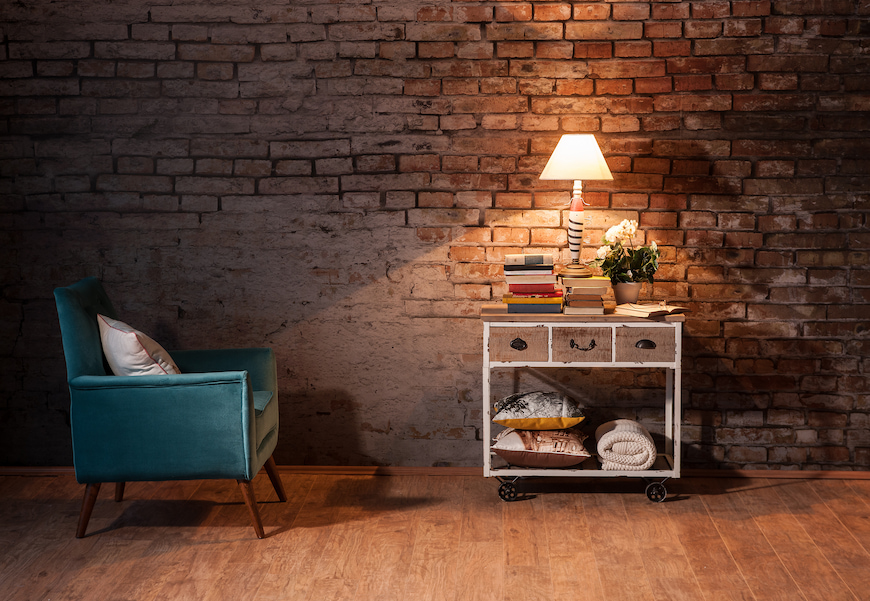 | So Energy | |
| --- | --- |
| Founded | 2015 |
| Client email | customer.relations@npower.com |
| Client number | 0800 316 9328 |
| Log in | https://www.npower.com/apps/login/#/ |
| Number of clients | 3.6 million business and domestic accounts |
| Postal address | Customer Relations Team, PO Box 177, Houghton-le-Spring, DH4 9AQ |
Who are So Energy?
So Energy was founded in 2015 when the company saw an opportunity to rebuild trust between consumers and energy companies. In fact, according to a Citizens Advice report of 2015, energy companies were actually less trusted than bankers and politicians. So Energy saw a chance to do things differently, to be as open and efficient as possible and to pass these cost savings on to the consumer.
They only provide renewable energy and keep an eye on their prices so that you don't have to switch again. Their single tariff means there are no complicated choices to make, just one low price deal with no hidden extras or costs.
SO Energy Tariffs
Currently, SO Energy only offers one tariff plan to its customers, a fixed rate plan that has a 12 month contract length. This means that during those 12 months of the contract the rates will not go up or down even if the costs of energy in the UK rise or fall.
Energy Crisis and So Energy Tariff Pricing
As a result of the energy crisis in the UK, many suppliers have stopped advertising many of their tariffs, making it difficult for us to accurately display their current costs, we apologize for the inconvenience. For the most up to date pricing of each So Energy tariff in your area, contact our energy experts today at 0330 818 6223
Pricing on their only tariff plan can be seen here:

| Plan | Tariff type | Type of fuel | Standing charge (p/day) | Unit rate cost (p/kWh) | Average total annual cost (£/year) | Exit cost (£/fuel) |
| --- | --- | --- | --- | --- | --- | --- |
| SO Cucumber | 12 Month Fixed Rate | Electricity | 27.39 p* | 30.79 p* | £ 992.95** | £ 10.00 |
| So Cucumber | 12 Month Fixed Rate | Gas | 26.11 p* | 9.24 p* | £ 1,204.17** | £ 10.00 |
* Please note that these prices are national averages and can vary significantly from one region to another. Despite the current volatility of the market, we attempt to maintain this pricing information as up-to-date as possible. Prices and availabilities are therefore updated on a weekly basis. To get the most accurate information possible, you can call our experts today that will give you the current prices for your location. Prices are accurate as of 18/10/2021.
** Based on the Typical Domestic Consumption Values (TDCV) defined by Ofgem. On average: 2,900.00 kWh of electricity and 12,000.00 kWh of gas per year.
Rates are inclusive of VAT at 5%.


The rates from this tariff plan can be used a dual fuel plan or purchased individually for those that only want one type of fuel. They also offer a special rate for homes that have an E7 meter that can be viewed here. In fact, homes with E7 meters tend to save on the energy spending so you may want to consider reaching out to your desired supplier to inquire about switching meters.
Is So Energy any good?
They claim that their fixed tariff will always be one of the most affordable on the market. They say it's fair, transparent and great value and makes renewable energy available to everyone – no matter where they live in the UK. But what do their customers think about the service they provide?


Our energy experts are here to help

Free service - Available Monday to Friday from 8.30 am until 5.30 pm


So Energy actually performs quite well on online reviews sites. According to Trustpilot, they are rated five stars and given an 'excellent' rating overall from nearly 5,000 reviews. Which? gives them a customer rating of 75% overall, with five stars for bill accuracy, and four stars for both bill clarity and value for money. They also achieve four stars for customer service.

For an energy company in its relative infancy, after just six years of trading, So Energy appears to be very popular with customers. Its low price policy appears to be working too, with 89% of customers in the Which? survey saying it was good or excellent value for money.

Customer service was also rated well:

It was the fastest energy firm to answer the phone, at an average of just 38 seconds, with Scottish Power taking 21 minutes on average
Emails were responded to within 29 minutes, compared with more than five days for the slowest companies
Industry data shows it gets a very low number of customer complaints compared to other energy companies
However, it was not all good news for So Energy. There are some drawbacks to using their service, including:
It does not supply pre-payment meters
There is no customer service at the weekends, only Monday to Friday during business hours
What makes So Energy different?
So Energy has always tried to stand out from the crowd since they formed in 2014 but just what is it that makes them different from other energy companies making similar promises about value and renewable energy?
Does So Energy use smart meters?
They support the second generation of smart meters which send your meter readings straight to your supplier. That is how they are able to produce such accurate bills and why estimated bills are set to become a thing of the past. They also use these smart meters to help customers stay aware of their energy usage in real time.
If you have an SMETS2 and want to switch to So Energy, then your meter should connect to them automatically.
However, if you have the first generation of smart meter then currently you can't use much of this functionality. You can still choose them as your supplier but you may not be able to make full use of some of the benefits of having a smart meter.
Where does So Energy get its power from?
They aim to make sure that all of the energy they supply their customers comes from renewable sources. They have made deals with energy suppliers across the UK to provide Renewable Energy Guarantee of Origin, or REGO, certificates to confirm this. Each year they send these certificates to Ofgem to prove to their customers that they are doing what they say.
Their fuel mix for last year was as follows:

Wind 56%
Solar 21%
Hydro 15%
Biomass 5%
Tidal 3%

They are one of the few providers in the UK that offer 100% renewable energy and are committed to carrying on with this policy in the coming years.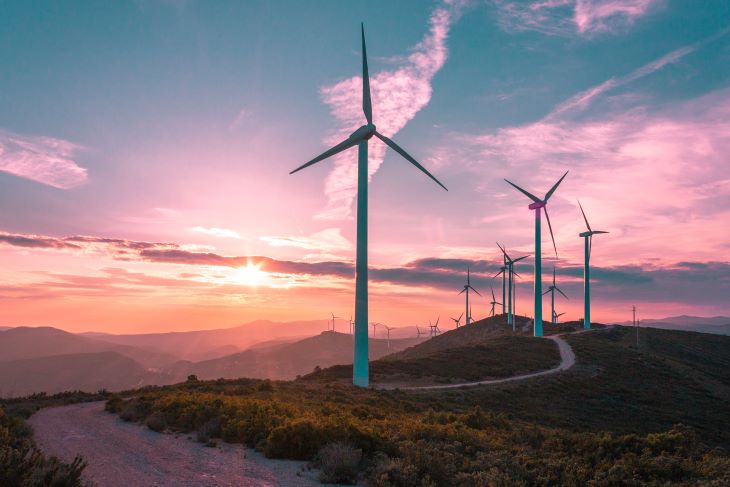 Is it easy to get a quote from So Energy?
If you would like to know how much you would be paying with their one fixed tariff in your part of the country, simply go online and find out. Just enter your postcode, answer a couple of questions about your usage, your current supplier and whether you want a single or dual fuel package and you can find out how much you will be paying.
As So aim to be in the bottom 10% of all energy price comparisons, there is a very good chance you could make some savings.
The whole process will take less than five minutes and you could save a packet. Or you can let us do the hard work and find out if switching will benefit you. Give us a ring on
Read more:
Available Monday to Friday from 8.30 am until 5.30 pm
FAQ
Which is the best and worst energy supplier?
There is no definitive answer to who is the best and worst energy supplier in the UK. The only way to measure such a thing is to go by surveys from independent organisations, look at customer reviews and look at data from the regulator, Ofgem.
However, using this data you can see that some energy companies frequently score well and others generally prop up the tables. So Energy is usually near the top of the pile, scoring consistently well for value and customer satisfaction. Good news if you are thinking about switching.
Do So Energy use smart meters?
If you are thinking about switching to So Energy and want to use a smart meter there is some good news and some bad news. It all depends on what kind of smart meter you have. If you have a first-generation smart meter then you can still make the switch, however, currently So Energy doesn't support much of the beneficial functionality of these kinds of meters.
If you have a second-gen smart meter, however, you are in luck. So Energy has recently announced that their tariffs work in conjunction with these. That means automatic meter readings and no more estimations for more accurate billing. It also means you can stay on top of your energy usage and use data to help you be smarter about how much you use.
⭐ Is So Energy any good and can I see their reviews online?
So Energy does indeed seem to be popular with its customers, getting a five star and excellent rating from Trustpilot based on nearly 5000 reviews. In fact, they are so proud of their generally positive reviews that they have a whole section on their website dedicated to them. Go to their website and see what people are saying about them.
Updated on 27 Jan, 2022