How To Set Up Gas And Electricity For Your New Home
Powering up your home has never been so easy
Let us set up your energy supply with the best supplier in 10 minutes.
More info
Power up your home with us
When you move into a new home, that it's unlikely that setting up gas and electricity in your new home will be at the forefront of your mind. After all, unlike your phone and broadband services, your gas and electricity will (or should) be in working order when you move into your new home. But just because you have a gas and electricity supply, doesn't mean that you have set up gas and electricity. At least not in a way that will be cost-effective for your household.
Last updated: November 2022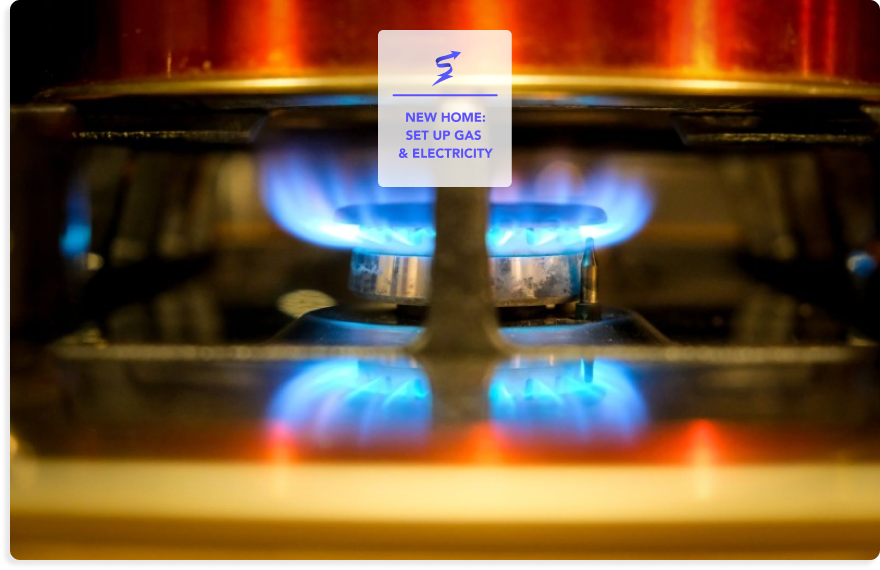 Getting Gas Set Up For Your New Home
When you move into a new home, you'll automatically be placed on a "deemed contract" with whoever the previous occupant chose to supply gas and electricity to the property. This means you'll likely be on a standard variable tariff. To set up gas and electricity, you'll want to find out who supplies gas to the property and move to a new tariff. In most cases, a standard or default tariff will be the least competitively priced that the supplier offers. Unless your supplier is Bulb, who only offer a standard variable tariff.
Looking to set up you energy supplier?
Free Service
Let Switch Plan help you set your energy supply.
When buying a house when do you set up utilities?
You can only set up the utilities when you are legally responsible for the property's supply. While this is technically the day you become the owner of the property, in real terms it's the day you move in as this is when you will start using energy. You don't have to set up a new contract to be responsible for the energy supply. Your "deemed contract" with the incumbent supplier starts as soon as you take ownership of the property.
How long does it take to set up gas and electricity?
That really depends on whether or not your new home is already connected to the National Grid. If it is not, you will need to contact your local gas transporter and DNO (more on those later) to get new connections set up. This can take around 6 weeks. However, if your new home is already connected, you can set up a gas and electricity tariff that work for you in a matter of minutes.
Just follow the steps below:
Step 1- Find your meter
In order to make sure that your gas bills in your new home are fair and accurate, you'll want to make sure you have an accurate meter reading on the day you move in. As such, you should first find your gas and electricity meters. In most properties, these are in one of the following locations:
The kitchen
The main hallway
Outside in a meter cupboard or box
How to take a gas and electricity meter reading
Now that you've found your cupboard, you'll need to take a meter reading. There are several kinds of meters. Most properties use a mechanical meter similar to a car's speedometer. The reading will be displayed over 4-5 digits. There will also be 2-3 digits to the right that are marked in red. These can be disregarded.
Some households have digital meter displays. Again, these will usually have a red line somewhere on the display after which are 2-3 digits which do not count towards your meter read.
Some properties have dial meters, where each dial represents a digit of your meter read. When reading these, log the number where the needle points, going from left to right. If the needle is between two numbers, always log the one that it has just passed rather than the number that the needle is heading towards.
Step 2- Find out who supplies your gas and electricity
Now that you have a first meter reading, you need to submit this reading to your new supplier to ensure that you are accurately billed. Usually your estate agent, letting agent or landlord will be able to inform you who supplies energy to the property.
However, if this is not the case, there are several ways you can find out who supplies energy to your new home. There are a couple of ways you can do this. The easiest is to visit the Find My Supplier website. If your property is not listed here, your next best bet is to call your local Gas Transporter and Distribution Network Operator (DNO). These are the companies responsible for managing and maintaining the gas and electricity networks on your area.
You can find out who supplies gas to your area and their contact number in the table below.
| Gas Transporter | Area | Contact Number |
| --- | --- | --- |
| Cadent Gas | North West of England, West Midlands, East of England and North London | 0800 389 8000 |
| Northern Gas Networks | North East of England, Northern Cumbria, and much of Yorkshire | 0800 040 7766 |
| SGN | Scotland and Southern England | 0800 912 1700 |
| Wales & West Utilities | Wales and the South West of England | 0800 912 2999 |
You can also find your DNO's contact details in the table below to see who supplies electricity to your property.
| Region | Distribution Network Operator | Contact Number |
| --- | --- | --- |
| North Scotland | Scottish and Southern Electricity Networks | 0800 048 3515 |
| Central and Southern Scotland | SP Energy Networks | 0330 1010 300 |
| North East England and Yorkshire | Northern Powergrid | 0800 011 3332 |
| North West England | Electricity North West | 0800 195 4141 |
| Merseyside, Cheshire, North Wales & North Shropshire | SP Energy Networks | 0330 1010 300 |
| East Midlands & West Midlands | Western Power Distribution | 0800 096 3080 |
| South Wales & South West England | Western Power Distribution | 0800 096 3080 |
| London, South East England & Eastern England | UK Power Networks | 0800 029 4285 |
| Southern England | Scottish and Southern Electricity Networks | 0800 048 3516 |
| Northern Ireland | Northern Ireland Electricity Networks | 03457 643 643 |
Remember that while your gas and electricity will usually be provided by the same supplier, this is not always the case.
Find your Meter Numbers
You'll also want to find out your property's unique Meter Point Reference Number (gas) and Meter Point Administration Number (electricity). You can get this information from your gas transporter and DNO respectively. This enables energy companies to identify your home's supply more easily. Not only will it be useful to facilitate a quick and easy switch if you change suppliers, it's also useful when you're…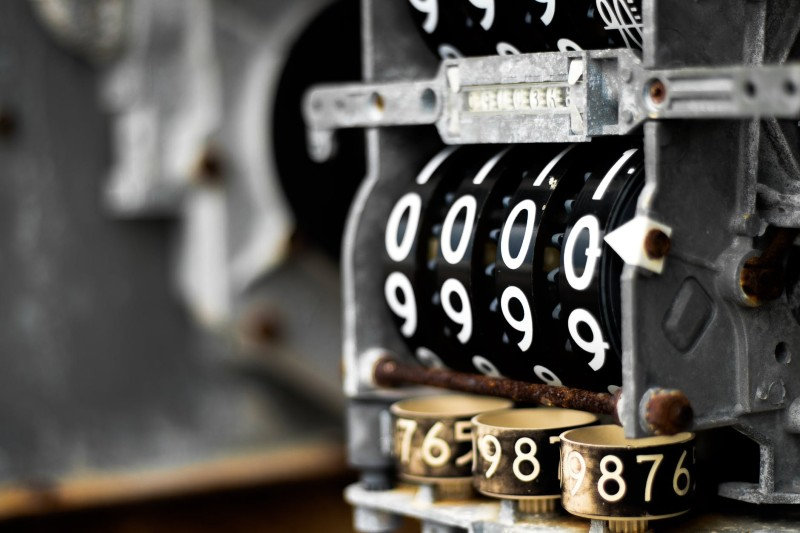 Step 3- Contacting your energy supplier for the first time
When you've found out who supplies gas to your home, you should make contact with your new home's supplier. If you provide them with your home's address and postcode and your meter numbers, this should be more than enough to help them find the details for your property.
First of all, you should check that they are in charge of both your gas and electricity supply. You'll also want to ask them about the following:
Find out what tariff you're on
In order to find out what your energy bills will be like with the property's incumbent supplier, you'll need to find out what tariff you're on. Since you're on a deemed contract you'll almost certainly be on the supplier's standard or default variable tariff. This is a rolling contract and has no exit fees so you're free to switch suppliers at any time. However, you'll want to check:
The exact name of the tariff (handy for price comparisons).
The unit rates per kWh for each fuel.
The standing charges for each fuel.
Confirm that there are no exit fees for this tariff.
See what else they can offer you
Once you know what you can expect to pay with this tariff, you can make accurate comparisons to other tariffs on the market. However, while you have your supplier's ear, you might want to ask them what other tariffs they can offer you that could give you a better energy deal. It helps if you can provide them with your monthly / annual usage details.
Whatever tariff they suggest, make a note of the unit rates, standing charges and exit fees (if applicable). However, we advise telling them that you'll think about it before you commit.
Step 4- Find a better energy deal
With over 50 energy suppliers to choose from in the UK, it's very possible that you can find a better deal than the property's incumbent supplier can offer you. It absolutely can't hurt to see what the market has to offer if you haven't already. However, trawling through the market can be time consuming and stressful. Especially when you're also dealing with the logistics of moving to a new home.
But don't worry.
That's where we come in!
We can scour the market to find the best energy deals for your household, including deals that you may not be able to find elsewhere. We can even manage your switch from end-to-end, so you can enjoy cheaper energy quickly and 100% hassle-free.
Would you like to know more about setting up gas and electricity in your new home? Great! Check out some of these related articles:
Looking for someone to set up your energy?
Leave your phone number to request a call back from us!
Find out more
FAQ
How do I get gas and electricity in my new house?
You should already have an energy supplier providing electricity and (where appropriate) gas to your new home. Especially if you're moving to a rental property. However, by contacting your current supplier before you move, finding out who supplies to the new property as soon as possible and taking accurate meter readings, you can be sure that you won't be overcharged for your energy. Or get stuck with a supplier you don't want.
Help! I've moved into my new home and there's no electricity supply. What do I do?
For whatever reason, your new home may have been disconnected from the National Grid. You'll need to get in touch with them and apply for a connection. This can take some time, however, so it's advisable to make sure that your home is connected to the grid before the day you move in. Otherwise, you could be stuck without energy until a technician comes to connect you. Which could take days, or even weeks.
If my new home has a Prepayment Meter do I have to keep it?
No, not at all. Some suppliers like Boost Energy have tariffs especially for Prepayment Meters. However, you may find that switching to a regular meter affords you more options. You usually won't have to pay for this, or inform your landlord / letting agent. 
Can you change energy supplier as soon as you move in?
You can certainly start the wheels in motion from the day you move in. However, you can only change suppliers from the day you become responsible for the property. And since switching usually takes between 17 and 21 days, you'll probably have to pay at least one bill with the current supplier. 
Updated on 10 Nov, 2022