Together Energy: Plans, Contact & Reviews in 2022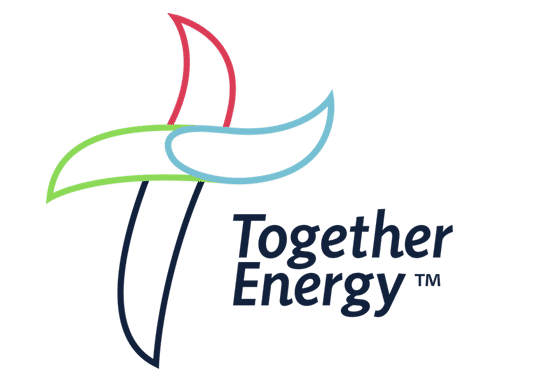 Looking to switch over to Together Energy?
Let our experts advise you on the best offers on the market!
Monday to Friday – 8.30 am to 5.30 pm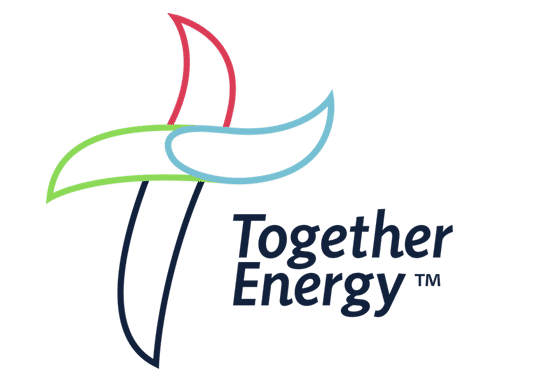 Looking to switch to over to Together Energy?
Let our experts advise you on the best offers on the market!
Monday to Friday – 8.30 am to 5.30 pm
When switching to a new energy supplier, there's one thing you can always deal with less of… hassle! At Together Energy, they understand this. They know that you need simplicity and transparency when it comes to pricing and billing so you know that you're not paying over the odds for the energy you use, and that authority over your energy bills and usage is critical. Therefore, Together Energy have branded themselves around their dedication to customer service and simple bills In this article, we will discuss all that you need to know about Together Energy.
Last update: January 2022
We Consider Together Energy A Moderately Stable Supplier
As you may have heard on the news, the UK energy market is currently under an immense amount of stress putting several energy suppliers out of business. We have designated Together Energy as a moderate risk supplier right now, which means that they could face trouble if the UK energy crisis worsens much further. To learn more about this and stay updated you can read our page on the UK energy crisis.
Here we'll take a look at what Together Energy, this ambitious new energy supplier is doing right, where they could stand to improve, and what their customers are saying about them in order to determine whether they're the right supplier for you…
In the end we will answer these two questions:
But do Together Energy's operations live up to their claims?
Is this relative newcomer to the energy market worthy of your hard-earned money?
| Together Energy | |
| --- | --- |
| Founded | 2016 |
| Client Email | support@togetherenergy.co.uk |
| Client Number | 0333 150 1699 |
| Log in | Log into your Together Energy account here |
| Number of clients | 150,000 |
| Postal Address | Together Energy, Erskine House, North Avenue, Clydebank, Scotland, G81 2DR |
What is Together Energy?

Dunbartonshire-based Together Energy has only been in the energy market since Autumn of 2016. However, in the years since, they have more than doubled their customer base.

Together Energy's own website states that they have in excess of 60,000 customers. However, in a march 2020 article by the Financial website This is Money, it was claimed that the company has around 150,000 customers. It experienced a huge swell in customers when it absorbed the failed competitor OneSelect in 2018, absorbing its base of 36,000 customers.

While this was undoubtedly great for Together Energy's profit margins, the company clearly didn't have the infrastructure to be able to deal with a 60% surge in custom. With just 100 staff of its own , and a further 40 outsourced in South Africa, the inevitable teething problems resulted in a slew of complaints.

But how are things now? Has this small but growing supplier stepped up in the time since this debacle, or are they still floundering?
Some key details about Together Energy
They offer some of the cheapest 2 and 3 years fixed deals in the UK.
They claim to be "unequivocally, Scotland's fastest growing energy company".
They have a bold and innovative approach to recruitment, with more than 90% of their staff coming from the poorest 10% of postcodes in Scotland.
Staff are trained to work without scripts and listen to customers' individual needs.
Customer service is among their highest priorities, as is "providing the customer with long term peace of mind".
So, is Together Energy any good? Let's take a look at some of the performance metrics that matter the most to you as a consumer…
How much does Together Energy cost?
Together Energy aim to deliver great value for money without compromising on service. They are currently offering a variety of tariff deals available for both dual fuel and single fuel packages. In total, they are offering three separate tariff deals at the moment to new customers, one variable rate tariff and two fixed-rate tariffs. Here we will break down the cost information associated with each of these tariff plans.
Energy Crisis and Together Energy Tariff Pricing
As a result of the energy crisis in the UK, many suppliers, such as Together Energy, have stopped advertising many of their tariffs, making it difficult for us to accurately display their current costs, we apologize for the inconvenience. Tariffs that are currently advertised for new customers are in bold below, but to learn more about these tariffs you can contact our energy experts at 0330 818 6223
Average Annual Total Costs for each tariff plan
Below you can see the average annual total cost of all tariff plans offered by Together Energy at the moment. These average annual total costs are based on a number of factors such as your location, your energy use or even time of the day at which you use energy.
The below electricity rates are set to accommodate standard and smart meters, but Together Energy also offers electricity for homes that use an Economy 7 meter with their E7 tariff deals. You can view Together Energy's E7 deals as well as the specific unit rates and standard charges associated with their other tariff deals on our Together Energy Tariff page.
The costs are broken down on the below table:

| Plan | Tariff type | Average electricity annual cost (£/year) | Average gas annual cost (£/year) | Average total annual cost (£/year) |
| --- | --- | --- | --- | --- |
| Green Together Smart Sum ExcVar | Standard Variable Rate | £ 548.30* | £ 502.91* | £ 1,051.21* |
| Green Together Smart Sum Exc25M | Fixed 25 months | £ 605.34* | £ 527.73* | £ 1,133.07* |
| Green Together Smart Sum Exc12M | Fixed 12 Months | £591.05* | £542.43* | £1,133.48* |
| Green Together Fixed | Fixed 12 Months | £ 1,352.53* | £ 1,620.61* | £ 2,973.14* |
| Green Together 25 | Fixed 25 months | £ 1,145.15* | £ 1,251.87* | £ 2,397.02* |
| Green Together 36 | Fixed 36 Months | £ 747.97* | £ 669.19* | £ 1,417.16* |
| Freedom Variable | Variable | £ 704.19* | £ 575.50* | £ 1,279.69* |
* Please note that these prices are for indicative purposes only and can shift on a regular basis. Indeed, prices are post-code based and can vary significantly from one region to another. However, we attempt to maintain as up to date pricing information as possible for your convenience. To get the most accurate information possible, you can call our experts today to get current prices for your location. Prices are accurate as of 18/10/2021.
* Based on the Typical Domestic Consumption Values (TDCV) defined by Ofgem. On average: 2,900 kWh of electricity and 12,000 kWh of gas per year.
Rates are inclusive of VAT at 5%.


Our energy experts are here to help
Free service - Available Monday to Friday from 8.30 am until 5.30 pm
Energy Mix & Renewability
When choosing a new supplier, you don't just want to know that you're getting an affordable tariff. An ecological conscience goes a long way. More and more customers expect the energy companies they do business with to have a strong focus on renewability and sustainability. Or at least to have some renewables in their energy mix.
Unfortunately, green consumers may be disappointed in Together Energy. The company actually only began making its fuel mix public in the 2018-2019 financial year, which is a compliance issue in and of itself.
Most of Together Energy's energy mix still comes from natural gas, with only a small percentage (8.9%) coming from green sources. This is significantly below the UK national average of 32.8%.
This meagre figure is especially disappointing, given that many independent energy suppliers (and even some of the "Big 6" are already offering 100% renewable energy and an increasingly high proportion of green gas from renewable sources (like farm and animal waste).
Together Energy Customer Service: A unique approach?
While it may be lacking in terms of energy mix and renewables, Together Energy does have an interesting and innovatively ethical approach to hiring. 90% of its Scottish workforce is sourced from within the country's 10% of poorest postcodes. Moreover, over 65% of its workforce have been recruited from charities focused on supporting 16 to 25-year-olds not currently in education, employment or training, paying them a real living wage.
Social champions, to be sure!
When it comes to customer service, Together Energy has a similarly innovative approach. It eschews the traditional scripts for a more autonomous approach. Customer service advisors are encouraged to listen to the customer and do what they feel is right.
But does this bold and welcome initiative result in good customer service?
What do Together Energy's customers make of this approach? Let's find out…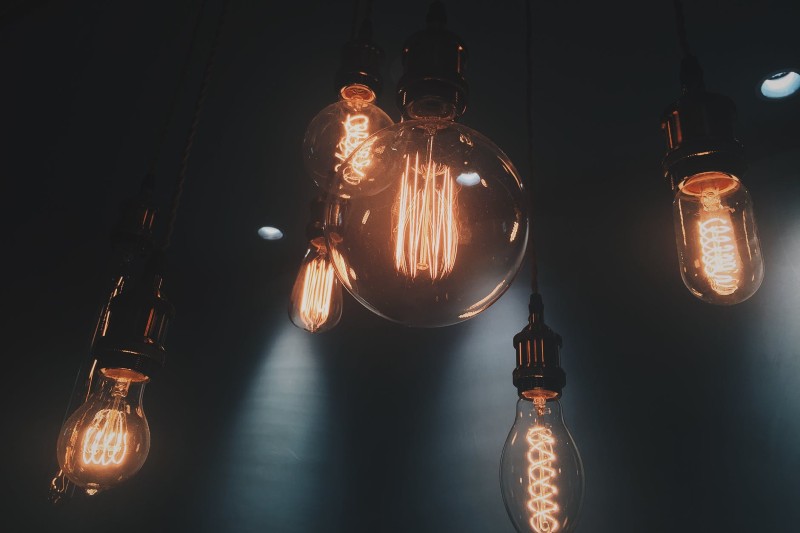 Together Energy Reviews: what do their customers think?
It's unfortunate that, for a company focused on ease of billing and affordability, these are some of the most contentious sticking points for customers. But that's not to say that Together Energy's customer reviews are uniformly bad.
Together Energy have garnered 8,385 customer reviews at the time of writing.
Of these:

2,208 were "Excellent"
685 were "Great"
402 were "Average"
397 were "Poor"
4,693 were "Bad"
As we can see, "Bad" reviews outnumber "Excellent", "Great" and "Average" reviews combined. But is this an accurate representation of their service?
In an independent survey last year, 31% of Together Energy's customers said they found its customer service very poor, compared with then national 10% average across all suppliers' customers.
Do you want to switch to Together Energy?
Although Together Energy do not receive the best reviews from their customers, they have some selling points that make them stand out. If you decide that you want to switch to Together Energy, call us to chat to one of our experts who can advise you on all of your energy options.
What's more, 14% of customers stated that the accuracy of its bills was very poor. Not a great look for a company whose selling point is billing simplicity. One reviewer even recounts their discussion with the energy ombudsman regarding billing inaccuracies.
Other customers cite difficulties getting in touch with Together Energy over the phone. However, an independent investigation in 2019 revealed call waiting times of a respectable 41 seconds on average.
The positive reviews, however, cite warm and friendly customer service with some reviewers mentioning individual team members by name (always a sign that a good impression has been made). Speedy and decisive issue resolution is also a recurring theme of positive reviews, as is ease of switching and quality / clarity of support.
Think Together Energy is the supplier for you? Let us handle your switch!
Let Switch Plan handle all aspects of moving your energy supply to Together Energy in a way that's quick and hassle-free.
We can help to ensure that you're getting the best deal for your needs, offering comprehensive end-to-end assistance for every aspect of your move. All you have to do is sit back and enjoy your energy savings!
Want to know more?
Call us today on 0330 818 6223. We're available from 8.30 am – 5.30 pm.
Read more about energy suppliers:
Available Monday to Friday from 8.30 am until 5.30 pm
FAQ
Who owns Together Energy?
Unlike a lot of other smaller energy suppliers, Together Energy is completely independent and not a subsidiary of a larger supplier. It is owned by former British Gas executive Paul Richards.
Do Together Energy supply smart meters?
Unfortunately, Together Energy does not currently install or support smart meters. As such, if you have a smart meter and move to Together Energy, your meter will no longer have its smart abilities (communicating usage data directly to the supplier). As a result, you will have to submit your meter readings manually. For a customer that focuses on easy and transparent billing, this is a glaring omission and one that we hope is quickly rectified.
How do I contact Together Energy?
There are a number of ways in which you can contact Together Energy. Their call centre is open 9am-5pm Monday to Friday. You can contact them on 0333 150 1699. Outside of these hours, you can email them at support@togetherenergy.co.uk.
If you need to contact Together Energy about a complaint, you may want to have a look at their Complaints Procedure here.
How do I cancel Together Energy?
When you move to a new supplier, they will handle the cancellation of your Together Energy contract for you. Be advised, however, that an exit fee may be incurred unless you are on the Freedom Variable or Prepaid tariff.
Remember that we're here to help handle every aspect of your move to a new supplier!
Updated on 27 Jan, 2022