Yorkshire Energy in 2020: Prices, Plans, Reviews
Call us to switch for free!
Let our experts advise you on the best offers on the market! Call us for free between 9am and 7pm, Monday to Friday.
papernest disclaims that they are not currently in partnership with Yorkshire Energy
One of the UK's newest energy suppliers, Yorkshire Energy was founded just a few years ago in 2018. Yorkshire Energy places a strong focus on quality and customer service. The company is also one of the cheapest on the market, with its tariffs regularly among the most affordable available.
Last update: November 2020
🏠 COVID-19
The coronavirus pandemic is likely to affect all of our personal finances. However, the UK lockdown will not affect the services we provide. Our team of experts are working hard to ensure that you make savings on your energy bill by switching suppliers. Read more about your energy supply during COVID-19 here.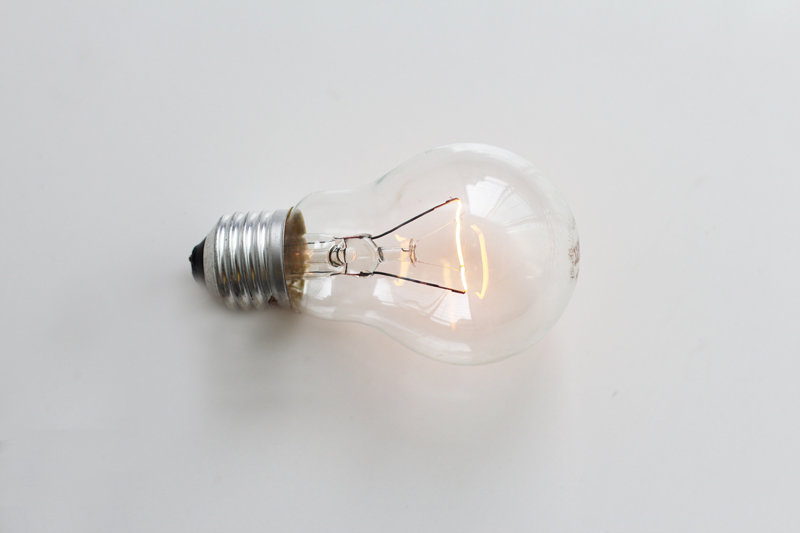 Yorkshire Energy tariffs are clear and simple to understand and Yorkshire Energy bills show customers exactly where their money goes. This makes it easy to find the deal that's right for you. The company also has a commitment to the environment with 100% green, renewable energy with all tariffs.
If you're currently considering switching your energy provider, or if you're moving home and need to take out a new contract, Yorkshire Energy could be right for you. Keep reading to find out more.
Who are Yorkshire Energy?
Based in Leeds, Yorkshire Energy is one of the UK's newest, and smallest, energy companies. The company claims to be 'Putting People and the
Planet, before Profit.' In order to achieve this, it places a strong emphasis on customer service, keeps prices low and uses 100% renewable energy in all its tariffs.
Yorkshire Energy states that, rather than being the biggest energy provider, it wants to be the best. These lofty ambitions should reassure new customers that they can look forward to a good service and affordable rates by switching to Yorkshire Energy.
Though based in Leeds, Yorkshire Energy serves homes and businesses across the UK. This means that you can sign up to their services from wherever you live in the country. Yorkshire Energy offers both electricity only and dual fuel tariffs.
Our energy experts are here to help
Free service - Available Monday to Friday from 9am until 7pm
Our energy experts are here to help
Free service - Available Monday to Friday from 9am until 7pm
Yorkshire Energy tariffs When choosing a new energy company, price is always going to be an important consideration. Comparing available tariffs should help you find the best deal for your household.
In an effort to keep things simple, Yorkshire Energy offers just two tariffs: standard variable and fixed. Both tariffs are available to customers with standard and Economy 7 meters.
Fixed rate tariff
Yorkshire Energy's fixed rate tariff is generally its cheapest option. Choosing a fixed rate deal sets the price of your gas and electricity for the duration of your contract. This means your bill won't be affected by fluctuations in the wholesale price of energy.
The only downside of a fixed rate deal is that it means you're unable to shop around for a better tariff until your contract ends. If you do want to leave early, you'll have to pay Yorkshire Energy a £30 exit fee per fuel.
| Fuel | Standard charge, pence per day | Unit rate, pence per kWh | Economy 7 standing charge, pence per day | Day unit rate p/kWh | Night unit rate p/kWh |
| --- | --- | --- | --- | --- | --- |
| Electricity | 16.4 – 38.65 | 15.3 – 16.8 | 16.9 – 39.1 | 15.9 – 18.2 | 9.8 – 12.2 |
| Gas | 28.785 | 10.8 | | | |
Standard variable rate tariff
Yorkshire Energy's standard variable rate tariff, though still affordable, will fluctuate depending on the cost of wholesale energy. If market prices go up, your bill will go up. However, if there's a dip in the price of gas or electricity, you'll pay less for your energy.
Standard variable rate tariffs are a good option for people who like to switch suppliers on a regular basis as they don't require customers to pay an exit fee. They're also a good choice if you're planning on moving house in the coming months and won't be at your current address for the duration of a fixed rate term.
Is Yorkshire Energy cheap?Compared to other providers on the market, Yorkshire Energy offers fairly competitive rates. Their fixed rate tariff is considerably cheaper than their standard variable rate. So if you're looking for the best rates around, it's a good idea to opt for a fixed term deal.
However, like many energy providers, Yorkshire Energy prices do vary significantly depending on the region you live in. For example, if you live in the north of Scotland, you'll pay a whopping 38p standing daily charge for your fixed term electricity. That's compared to just 16.5p for customers in North Wales.
There are a few reasons for these variations. One of the most important is the availability of energy in each region. Areas that are able to produce a lot of energy will generally have lower prices. This is because the electricity doesn't have to travel so far to reach its destination and so less is lost on the way. More densely populated areas are also generally more affordable than rural, sparsely populated regions.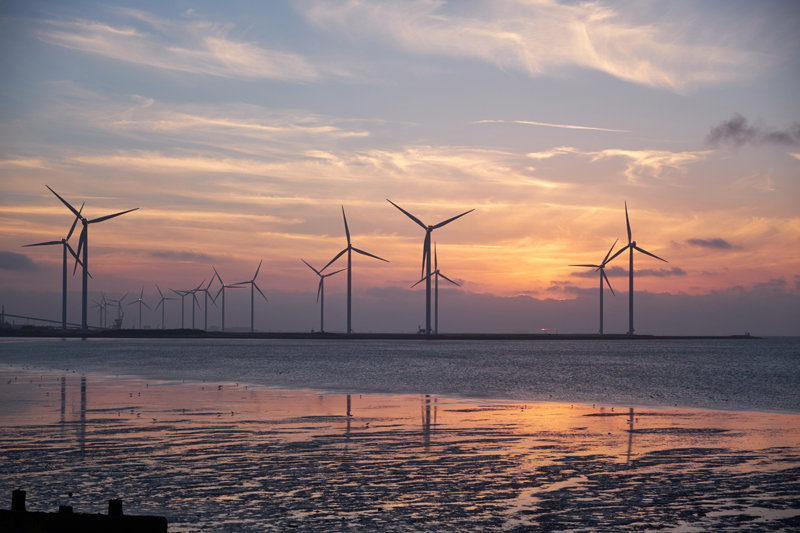 Yorkshire Energy fuel mixLike a large number of the smaller energy companies currently emerging in the UK, Yorkshire Energy places a strong emphasis on keeping things green. All Yorkshire Energy tariffs come with 100% renewable electricity, allowing you to reduce your carbon footprint by signing up to the supplier.
Of the green electricity Yorkshire Energy produces, 100% comes from wind turbines. The UK is a world leader in offshore wind, producing a huge amount of green electricity from turbines every day. In order to ensure that all of the electricity Yorkshire Energy customers consume comes from renewable wind farms, the company pays a fee to Ofgem for REGO (Renewable Energy Guarantees of Origin) certificates for all of the energy they use.
If you sign up to a Yorkshire Energy tariff, the electricity that's delivered to your home won't be exclusively derived from green sources. This is because all electricity, no matter how it's produced, is mixed together in the National Grid before being sent to homes and businesses across the UK.
The electricity you actually use will be a mix of nuclear, natural gas, coal and renewable. However, Yorkshire Energy will put the same amount of 100% green energy into the grid as you take out. This means that signing up to a green energy tariff will help you do your bit for the environment. Are Yorkshire Energy any good?As Yorkshire Energy is so new to the market, there aren't a huge number of reviews for the company online. This can make it difficult to know exactly what customers think of them.
However, the reviews that are available are generally positive. The company rates well on independent review sites and customers seem to be happy with the service they receive and the price they pay.
As Yorkshire Energy is committed to offering green, renewable energy, it's definitely a good choice for customers who want to lower their carbon footprint. However, as a lot of newer energy companies offer 100% renewable energy tariffs, you have a lot of options to choose from if sustainability is important to you.
The pros and cons of Yorkshire Energy:

100% green electricity as standard
Some of the cheapest tariffs on the market
Good customer service
Yorkshire Energy customer reviewsAlthough the quality of Yorkshire Energy customer service seems to have dipped a little in recent months, in general, customers seem fairly happy with the service they receive.
Reviews posted on impartial online review sites include:
"Took under a minute for them to pick up and I spoke to a real human!! The agent who picked up knew everything and was polite and went the extra mile. I called back later the same day and got through in seconds. The person who I spoke to earlier answered and remembered me by name and delivered the same high standard of customer service."
"Each month I received an email prompting me to submit meter readings. The process was simple, & an accurate bill was received almost immediately."
"I have been with YE for a year now. They have been great up until the last couple of weeks. Before then ringing them was easy, you got answered almost immediately but now its impossible to get through. 24 in the queue down to 16 then asked to leave a message and cut off."
It's always a good idea to check the most recent reviews available before switching to a new supplier. Visit impartial online review sites to check out your potential supplier's social media to find out what their customers really think of them.
Do Yorkshire Energy have smart meters?
While Yorkshire Energy doesn't currently provide customers with smart meters, the company is planning on introducing second-generation smart meters in the coming year. Second-generation smart meters, unlike the original devices that were released a few years ago, work with any supplier. This means you can switch between energy providers without losing the functionality of your smart meter.
What are the benefits of a smart meter?
There are a number of reasons to opt for a smart meter when the devices become more widely available. For a start, smart meters send energy readings straight to your supplier. This means you won't have to take manual meter readings and upload them to the Yorkshire Energy website yourself.
Smart meters also take energy readings in real time. This shows your supplier when you use the most electricity. They can use this information to create a more energy efficient network and reduce the country's overall carbon footprint.
Smart meters can also help households to reduce their energy usage by making them more aware of how much electricity they're using. This can encourage people to limit the amount of electricity they consume, lowering their energy bill and reducing their impact on the environment in the process.
FAQs
How to contact Yorkshire Energy?
The two easiest and quickest ways to contact Yorkshire Energy are by phone and by email. Call the company on 0113 451 0700 or email help@ye.co.uk. Alternatively, you can get in touch with Yorkshire Energy via the company's social media profiles.
Who owns Yorkshire Energy?
Unlike many UK energy companies, Yorkshire Energy is locally owned and doesn't have any big shareholders or parent companies. This allows the company to respond quickly to customer demand. The current chairman of Yorkshire Energy is Peter Connolly.
How many customers does Yorkshire Energy have?
Yorkshire Energy hasn't released a recent tally of customer numbers. However, the company has said that it's seen a big surge in customers in the last few months, so it's likely that the supplier is growing fast.
Do Yorkshire Energy do business energy tariffs?
Yorkshire Energy offers both business and domestic tariffs. If you think your business could benefit from switching to the supplier, you'll need to get in touch to arrange a quote and find out about the switching process.
| Fuel | Standard charge, pence per day | Unit rate, pence per kWh | Economy 7 standing charge, pence per day | Day unit rate p/kWh | Night unit rate p/kWh |
| --- | --- | --- | --- | --- | --- |
| Electricity | 22.1 – 25.5 | 14.8 – 16.5 | 21.9 – 25.6 | 17.1 – 18.9 | 9.1 – 11.4 |
| Gas | 28.785 | 3.07 – 3.31 | | | |