Utility Warehouse Reviews: How good is their customer service?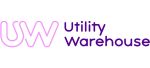 Looking to switch over to Utlity Warehouse?
Let our experts guide you to the best customer service available!
Monday to Friday – 9am to 7pm
Papernest disclaims that they are not in partnership with Utlity Warehouse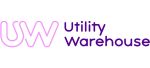 Looking to switch over to Utlity Warehouse?
Let our experts guide you to the best customer service available!
Monday to Friday – 9am to 7pm
papernest disclaims that they are not in partnership with Utlity Warehouse
Utility Warehouse (also known as UW) is a public utility company that supplies energy, broadband and phone services to UK homes and businesses alike. Owned and operated by Telecom Plus, they currently have more than 635,000 customers across their residential and business clients. But what do their customers say about them? In this article, we'll spill all the tea as we take a look at Utility Warehouse reviews, customer feedback, and their customer score to understand what their customers have to say. Ready? Last updated: March 2021
Using a multi-level marketing distribution model, Utility Warehouse doesn't use traditional marketing methods such as TV or print advertising to get the word out; instead, they use distributors (around 45,000 of them) who refer their friends and family members for a commission. However, this is one of their USPs, as they can afford to pass these savings on to customers. For more information regarding Utility Warehouse reviews, read below.
Utility Warehouse
Founded
2002
Client Email
Not available
Client Number
0333 777 0 777
Log in
Log into your Utility Warehouse account here
Number of clients
635,000
Postal Address
Utility Warehouse Ltd, 508 Edgware Road, The Hyde, London, NW9 5AB
Also, not to mention, if you soon find out that utility warehouse is not the right supplier for you, then let us help you find a new one! At Switch Plan, our experts are specialised in finding you the best energy deal possible. All you have to do is call the number on the top of the screen.
Is Utility Warehouse any good?
As is the case with most utility providers, Utility Warehouse has its good bits…
All utilities with one provider, one single monthly bill
Customers save money due to lack of advertising costs
Award-winning customer service
A variety of core member benefits
Prepayment meters and emergency credit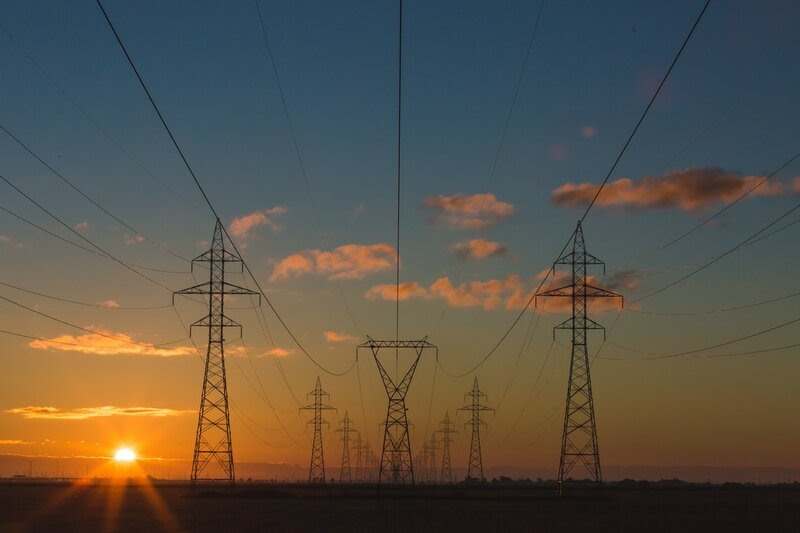 …and its not-so-good bits:
Early termination fees up to £150
Their energy only uses 8.3% renewable energy sources
Sometimes distributors don't have the full facts – customers have sometimes complained about being 'mis-sold' or up-sold other utilities without their knowledge.
At the Uswitch Energy Awards in 2020, Utility Warehouse received an overall satisfaction rating from UK customers of 85%. They are also rated as 'Great' on Trustpilot, with an average rating of 4.0 stars out of 5.0 from over 13,500 Utility Warehouse customer reviews.

COVID-19
More than ever, our team of experts remain on deck to help you make savings on your energy. We understand how deeply the lives of many are affected by these trying times and we want to support you the best we can. More on your energy supply during COVID-19 in our article.
What are their core member benefits?
Utility Warehouse offers a range of core member benefits for all its customers. The main three benefits they offer to all customers (across all utilities) are:
Savings: Compounded by taking on additional utilities
Simplicity: One monthly bill
Service: Award-winning customer service from a UK team.
Beyond that, there's a variety of core member benefits available, including:
Free evening and weekend calls
Customer clubhouse and member app
An 'Energy Price Guarantee'
Bill Protector service; helping you to pay your bills in the event of an emergency
Online CashBack & a CashBack card that gives up to 7% on everyday shopping.
What's Utility Warehouse's customer score?
In the latest Which? Energy customer survey published in October 2020, Utility Warehouse came 14th out of 35 energy providers as rated by more than 8,000 UK residential energy customers – matching their position as in the 2019 survey. With an overall customer score of 71%, UW were given 4 stars out of 5 in almost all categories: bill accuracy, complaints handling, bill clarity, customer service and value for money. They were given 3 stars out of 5 for their digital tools.
In September 2018, Utility Warehouse was at the top of the energy survey, and had even won the Utilities Brand of the Year award from Which? in the same year. Although they didn't achieve it in 2019, they went on to win the award again in October 2020 – which recognises 5-star customer service, ease of contact and overall value for money.
What do customers say about them?
Overall, customers seem content with Utility Warehouse. In terms of customer feedback, Utility warehouse customer reviews are generally favourable, with a Trustpilot scoreof 4.0 or 'Great'.
Some favourable reviews for Utility Warehouse include mentions of good customer service, an easy switchover process and cost-effective utilities. The more negative recent reviews mention poor internet speeds, high cancellation or exit fees and being mis-sold packages by some independent distributors.
Interestingly, Trustpilot reports that UW reply to customer reviews within a week, and that they generally reply to 90% of their negative (one or two star) reviews, which shows that they listen to and support their customers.
Utility Warehouse customer service and response times
For customers in need of support with their Utility Warehouse accounts, there are a few different methods for getting in touch for customer services, technical support, energy emergencies or prepayment emergencies.
| Support | Mon – Fri Opening Hours | Saturday Opening Hours | Phone Number |
| --- | --- | --- | --- |
| Customer services | 9am – 5:30pm | 9am – 4:30pm | 0333 777 0777 |
| Technical support | 8am – 8pm | 9am – 4:30pm | 0333 777 0777 |
| Prepayment emergency | 9am – 8pm | 9am – 4:30pm | 0333 777 0777 |
| Partner services | 9am – 5:30pm | 10am – 1pm | 0333 777 0777 |
Utility Warehouse customer services
To get in touch with Utility Warehouse customer services, you can:
If your query is not urgent, you can write to them here:
Utility Warehouse Ltd
508 Edgware Road
The Hyde
London
NW9 5AB
Have they won awards for their customer service?
Yes, Utility Warehouse has won several awards for their customer service and utilities. In 2018 and 2020, Which? named UW as the 'Utilities Brand of the Year', which covers 5-star customer service as one aspect of the award.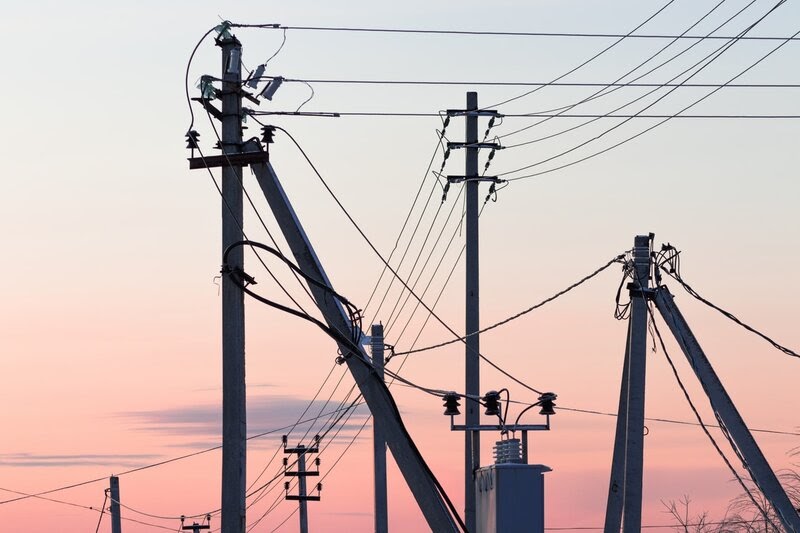 The USwitch Energy Awards gave UW the 'Best Customer Service' award in 2018, and Moneywise granted them another 'Best Customer Service' award a year later, in 2019.
Utility Warehouse complaints and issue resolution
Unfortunately, when it comes to energy providers it's not always smooth sailing. However, if you do have any complaints, we've outlined below the ways to get in touch with UW as well as some helpful resources for escalation if needed.
Although Utility Warehouse customer satisfaction is high, their Q1 complaints report showed that 31.02% of their complaints were due to issues with billing, and a further 26.04% were due to customer service. Between January and March 2020, they received 742 complaints per 100,000 customers, of which they resolved 56.9% in a day, and 98.9% within eight weeks.
Utility Warehouse complaints
To complain to Utility Warehouse, you can do the following:
Call their customer services team on 0333 777 0777
Call their textphone on 0333 003 5643
Send an email to memberservice@uw.co.uk their member services email
If you'd prefer to write, you can write a letter to:
Customer services
Utility Warehouse Ltd
508 Edgware Road
The Hyde
London
NW9 5AB
Issue resolution
Utility Warehouse promise the following to their customers:
To investigate complaints fully
To apologise
Give a full explanation to customers
To take appropriate action to put things right
To arrange compensation (where appropriate)
As part of their customer complaints code, they also link to a range of resources including Citizens Advice and the Ombudsman.
Utility Warehouse promises to solve all complaints received by telephone within one working day, and by 5 pm the day after they've received the complaint for those submitted by email or letter. They also commit to letting you know at this point if your issue will take longer to resolve than this.
Utility Warehouse in the news
While Utility Warehouse has repeatedly made headlines for their award-winning customer service, this is not without some controversies along the way!
Their latest significant headline was at the beginning of 2020, when they agreed with Ofgem to pay a total of £650,000 after overcharging customers beyond the energy price cap, which came into law in the UK in 2019. However, Utility Warehouse did self-report the overcharges and admitted fault to the energy provider, rather than being caught. On this occasion, Ofgem didn't take formal enforcement action, because of the proactivity of UW in discovering and addressing the problem. UW reimbursed all customers who were affected and gave them additional credits on their account as a good-will gesture.
The other significant piece of press was in December 2019, where The Guardian found that the average Utility Warehouse distributor only made £12 a week, while making promises (promoted by Joanna Lumley) that they could achieve a 'life changing income'.
Finally, back in 2018, UW were mentioned as part of an Ofgem 'warning' to energy providers that they were installing too many prepayment meters for their customers – with Utility Warehouse 'forcibly' installing them around five times as often as the industry average. Ofgem reminded the companies at the time that prepayment meters should be a last resort for customers who are falling into debt or struggling to pay.