Switch energy suppliers to find the best deal
Needing to switch up a few things in your life?
We make switching to new suppliers a smooth transition (in minutes) and a cheaper one too! All you have to do is give us a ring.
Monday to Friday - 9 am to 7pm
Needing to switch up a few things in your life?
We make switching to new suppliers a smooth transition (in minutes) and a cheaper one too! All you have to do is give us a ring.
Monday to Friday - 9 am to 7pm
Switching energy suppliers may seem daunting, but it doesn't have to be. Especially when it saves you time and money. Actually, switching energy suppliers is our specialty. So, you've come to the right place .If you want to switch gas or electricity plans, or even both at the same time with a dual fuel plan, we are here to help. We will compare the market to find the best energy deal for you. So, how does switching work?

Last updated: February 2021
Step 1: Find an old energy bill or call us for an estimation
Your energy bills contain all the information you need to provide to a Switch Plan expert. Your bills include your current tariff, your postcode, and your energy consumption. Reading your energy bill will give you all information necessary for us to switch over your energy plan.
Step 2: Give us a ring & leave it to our energy experts
Now that you have all that information to hand, we can start the switching process for you. All you need to do is ring us on 0330 054 0017 and give us the details of your current energy plan and usage.
Step 3: Happy with our suggestion? Switch energy suppliers!
If you approve of the supplier and tariff that we suggest, we will carry out the switch for you over the phone.
Step 4: Pay your former supplier's last bill
Pay the outstanding amount to your previous supplier to avoid carrying over any costs to your new plan!
Step 5: Start paying less
After a 14 day cooling-off period (a legal requirement that means you can cancel the switch at any time), we will put your new supplier in touch with your former supplier and they'll arrange a switchover date.
That's it!
Switching energy providers has never been so quick and easy. We have a whole team of professional and experienced experts on call to help you from start to finish.
Not sure if you want to switch energy suppliers?
At Switch Plan, we understand that switching energy suppliers feels like a big deal. But don't let that put you off. If you haven't switched tariffs in a while, it's highly likely that you are overspending on your energy bills. The longer you wait, the more you could be overcharged.
We can compare energy prices on the market right now.
Cross-reference these with your personal energy needs.
Find the best plan for you in minutes. 
What if I change my mind?
After agreeing to the switch, you have a 14 day cooling-off period that allows you to change your mind. This is a legal requirement when switching energy providers and begins the moment you decide to switch. If you decide you no longer want to commit to the switch, ring us or your new energy supplier to retract your contract.
Will I hear from my new energy supplier?
Yes! After the 14 day cooling off period, your new energy provider will get in touch with the next steps. Whether these are instructions to set up a new meter, or general information about your new tariff, you'll be sure to hear from them.
When's the best time to switch energy suppliers?
There's no 'best' time to switch energy suppliers, however there are some things to bear in mind if you are considering switching.
Before winter ❄
It's worth bearing in mind that your energy usage differs based on the time of the year. Given that it's more likely that you'll be consuming more energy in the winter, it's worth finding a cheaper deal beforehand to save you money.
Before prices go up
Energy suppliers can change their costs at any time. And if one of the main suppliers increases their prices, you can be sure that the others will follow suit. You don't want to be paying more because of market fluctuations and competition between providers, so consider switching if you see prices rising. Some suppliers even let you know in advance of increasing their costs.
When your current plan comes to an end
When your plan is coming to an end, it's worth looking around at other suppliers to see if you can find a better deal. All plans are legally required to have an end date, so make sure you take note of it.
If you are not happy with your current energy supplier, let us manage your switching for you. All you have to do is give us a call at the number above. It will only take 20 minutes!
Can I switch energy plan before the end of my current contract? 
Each tariff has a switching window that opens 49 days before the end of your contract. This means that:
You can switch plans at any time during this period and not be charged an exit fee.
You can also switch plans if you still owe money to your current supplier. If you have owed your current supplier money for less than 28 days, this charge will simply be added to your new plan with your new supplier.
If it's been more than 28 days, however, you will need to pay this money back to your previous supplier before you can officially switch over. So make sure you are on top of your debts to make the switching process easier!
I'm moving house and want to switch energy suppliers. How does this work?
Moving house can be expensive, so why waste money on a pricey energy bill?
There's no better time to switch suppliers than when you are moving house. When you move, your energy usage might change and your new household might have different requirements.
When you move house, you must let your current supplier know at least 48 hours before the move and send them a meter reading to make sure you only pay for the energy you use. Give your supplier your new address so they can forward on your bills.
When you're all moved in, take a note of the meter reading that is carried over from the previous residents of the property. Contact your supplier and ensure that you aren't charged for this reading!
You can only switch energy suppliers from the day you are responsible for your new property.
If you want to switch when renting a property and you are directly responsible for paying utility bills, then you can switch suppliers. However, if this is your landlord's responsibility, then they are the decision-maker when it comes to switching! Your renting agreement should lay out for you who is in charge of these bills.
Don't let the stress of moving house distract you from a potentially overpriced energy bill. Ring us on 0330 054 0017 and we will sort it all out for you.
Tired of overpaying for your energy?
Switch Plan compares energy prices for you, all in one quick phone call.
Can I choose a more renewable energy plan when I'm switching?
Of course! Finding the best plan for your energy needs isn't just about price, but also making sure that your tariff is green and sustainable. From solar energy to loft insulation, most energy providers on the market have renewable plans to help you consume more efficiently. Check out our list of green energy suppliers, or give us a ring to find your new green energy plan.
Will my energy supply be interrupted if I switch plans?
No! Both your gas and electricity will be provided as normal and there will be no interruption. After all, the energy is coming from the same place, it's just being supplied by a different company. Therefore, you can carry on using your energy as normal, and there will be no need for a technician to come to your house.

COVID-19
More than ever, our team of experts remain on deck to help you make savings on your energy. We understand how deeply the lives of many are affected by these trying times and we want to support you the best we can. More on your energy supply during COVID-19 in our article.
How often can I switch energy suppliers?
You can switch your energy supplier every 28 days if you wish. However it's important to remember that if you terminate your contract early, you might be subject to an exit fee. If you have any doubts about whether to switch, just give us a ring and we will advise you on the best path for you.
How can I switch from a prepayment meter?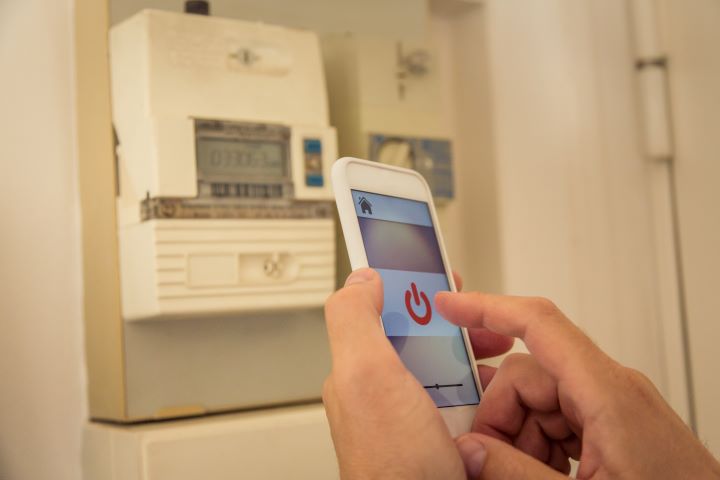 You also need to check with your provider if you are eligible for a credit meter, as not everyone is. They will check your credit score, which is just to make sure that they can trust you to pay your bills on time. If you pass this check, then you can get your credit meter up and running with no problems!
Every energy supplier has different rules surrounding switching from a prepayment meter, so it's worth getting in touch and finding out if they have any specific requirements.
Need help switching your energy plan?
Call a member of our team for step-by-step help to switch your plan today. It's free, requires no technical intervention and won't disrupt your energy supply.