Zog Energy 2020: Plans, Prices and Reviews

Looking to switch over to Zog Energy?
Let our experts advise you on the best offers on the market!
Monday to Friday – 9am to 7pm
papernest disclaims that they are not in partnership with Zog Energy

Looking to switch over to Zog Energy?
Let our experts advise you on the best offers on the market!
Monday to Friday – 9am to 7pm
Papernest disclaims that they are not in partnership with Zog Energy
Started by two award-winning entrepreneurs Andrew Cleveland and Tony Chester, Zog Energy started off with small roots. They found it difficult to compare energy costs among the big six and struggled to find transparent tariff information. Zog energy provides domestic gas only qne their sole purpose is to provide their customers with 'the best possible value energy'. They do this by keeping their running costs low, and join the handful of other small domestic energy suppliers who aim to 'disrupt' the energy market.
Last updated: February 2021
Zog Energy is in the 'Future 50', an accolade given to recognise the most innovative and fast-growing companies in Norfolk and Suffolk.
Who is Zog Energy?
Starting with gas and with intentions to move to electricity in the future , Zog currently only supplies energy because it's the highest proportion of domestic customers' fuel bills. Zog believes that the majority of the UK are still on old tariffs which may not be cost-efficient or fair, and they aim to make this easy with a simple switching process and offering 'the most competitive prices available'.
| Zog Energy | |
| --- | --- |
| Founded | 2012 |
| Client Email | hello@zogenergy.com |
| Customer login | Not available |
| Customer Service Number | Not available |
| Number of clients | <20,000 |
| Postal Address | Zog Energy, IP City Centre, 1 Bath Street, Ipswich, Suffolk, IP2 8SD |
Who owns Zog Energy?
In 2012, Zog Energy was founded by Andrew Cleveland and Anthony (Tony) Chester. Since its conception, the two award-winning entrepreneurs have kept control of their business, and are the two owners as well as active company directors of the independent gas supplier.
How many customers does Zog Energy have?
The latest publicly available data from Zog Energy suggests that supply gas to fewer than 20,000 UK domestic customers at present.
Is Zog Energy any good?
One of the main things that people say about Zog is how consistently low priced they are.
All energy suppliers have good points and bad points, below are some of Zog Energy's.
Their plus points…
Consistently low prices, very competitive pricing
Customers are pleased with their customer service
A choice of fixed and variable tariffs, even though they only supply gas.
Their downfalls…
They don't have a phone number, which can be irritating for customers
Only accessible by email or Facebook messenger
Customers are unable to manage their accounts online
Zog Energy don't yet provide or support smart meters, nor do they support prepayment meters
Gas only, so no opportunity for renewable energy sources
Not suitable for dual fuel (electricity and gas) customers.
Zog Energy customer reviews
While they're still a small energy supplier (relatively speaking), their customer feedback is quite limited, and they're not included in wider energy surveys by independent parties such as Which?.
However, we can look at their Trustpilot page to find some Zog Energy reviews! They have been collecting customer reviews since March 2018, and in that time they've received almost 200 customer reviews.
Of those received, 88% are 'Excellent', 3% 'Great', 2% 'Average', 2% 'Poor' and 5% 'Bad', meaning that 91% of their ratings are rated as Excellent or Great.
Their positive reviews are along the lines of…
Excellent/Great customer service by staff members
Competitive rates and pricing
Meter readings easy to submit and communications are easy.
While their (very few) negative reviews mention…
Issues with final bills
Some customers had issue with variable tariffs, with prices increasing along the term of their agreement
Long timescales for refunds for credit balances in some cases.
Zog Energy pricing
With their reputation for consistently low domestic gas pricing, it's interesting to use their unit rates, contract types and exit fees to compare with current tariffs in the market. Below, we'll review their pricing structure, tariffs and more.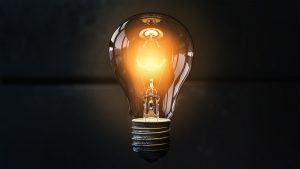 Is Zog Energy cheap?
While we never like to throw around the word 'cheap', Zog Energy is known for their low domestic gas pricing. Their whole focus is on supplying affordable energy to households, and they do this by using cost-effective methods for energy supply, customer service and developing a business with cheaper overheads than the big six and the competition.
For accurate pricing on Zog Energy's tariffs, read on to the next section.
Zog Energy tariffs
Here is the list of the five Zog Energy tariffs as available in November 2020. Of the five, four of them are fixed-rate tariffs (some with exit fees applicable), and one is a variable tariff. All of the tariffs are payable by regular direct debit, and they do not currently support prepayment meters or manual card payments.
Name of the tariff
Tariff length
Unit price (Range depending on area)

price/kWh

Standing charge

price/kWh

Exit fees

price/day

Zog Saturn 24 v8
24 months fixed

3.25-3.50p

21p

£0

Zog Mercury 12 v41
24 months fixed

3.25-3.50p

21p

£0

Zog Juniper
24 months fixed

2.87-3.12p

25.2p

£0

Zog Mercury 24 v27
24 months fixed

2.55-2.84p

25.2p

£30

Zog Saturn 12 v18
12 months fixed

3.24-3.49p

19.95p

£0
Zog Energy fuel mix
As a gas-only energy supplier, Zog Energy do not currently have a fuel mix that we can report on!
Alt: Zog Energy currently only supplies gas to its UK domestic customers
What other products & services does Zog Energy provide?
As of November 2020, Zog Energy only provides domestic gas supply to UK customers. Although, in September 2017, they received their electricity supply certificate from Ofgem, so it's likely that we'll see electricity supply and dual fuel tariffs coming from Zog in the near future.
COVID-19
More than ever, our team of experts remain on deck to help you make savings on your energy. We understand how deeply the lives of many are affected by these trying times and we want to support you the best we can. More on your energy supply during COVID-19 in our article.
Does Zog Energy have smart meters?
No, Zog Energy does not currently have smart meters. Although they planned a rollout in 2020, this has not yet happened and may have been moved to customers in 2021, where they plan to install smart meters by region. At this point, they will be able to move away from requesting regular manual meter readings from customers, which will be a good step in the right direction.
How to contact Zog Energy
If you're a customer of Zog Energy, unfortunately they don't have a publicised phone number at present. However, you can get in touch with them through their email addresses which are outlined below.
Zog Energy phone number
Although some customers have mentioned calling on their Trustpilot reviews, there is no publicised phone number for Zog Energy, and they encourage their customers and prospective customers to contact them online, and manage their switch online.
Zog, however, do supply key phone numbers for emergencies which include calling 0880 111 999 in a gas emergency. For example, if customers know there is a leak or they can smell gas in their home.
You can also write to them, if your query is not urgent, at:
Zog Energy Ltd
IP City Centre, 1 Bath Street, Ipswich, Suffolk, IP2 8SD
Zog Energy email address
Despite their lack of customer call centre, Zog has several email addresses to help.
| Zog Energy department | Email address | Notes |
| --- | --- | --- |
| Customer services | hello@zogenergy.com | For customer services, general queries and account enquiries. |
| Customer improvements | info@zogenergy.com | For comments, notes and ideas from customers on improving their services. |
| Questions before switching | sales@zogenergy.com | For customers considering a switch to Zog Energy who have questions beforehand. |
would you like to know more about energy suppliers? Great! Check out more of our related articles