Who is the Cheapest Energy Supplier in 2022?
Flick the switch and start saving on your energy bills
Call us and let our experts guide you to the best energy plan on the market. For free.
Monday to Friday – 8.30 am to 5.30 pm
Switch Plan is rated 4.0/5 on Trustpilot
Ad
Flick the switch and start saving on your energy bills
Call us and let our experts guide you to the best energy plan on the market. For free.
Monday to Friday – 8.30 am to 5.30 pm
Switch Plan is rated 4.0/5 on Trustpilot
Ad
It's the question we get asked more than any other every day: Who is the cheapest energy supplier in the UK? Unfortunately, even though we wish it was an easy answer, the answer isn't so straightforward. This is because the cheapest energy supplier for you may not necessarily be the cheapest for your friends, family members, or even your next-door neighbour. There are a number of factors that determine the cost of your energy including where you live, how much energy you use and (depending on your meter type) what time of the day that you use it or even the ever fluctuating wholesale energy prices.
Last update: June 2022
In this post, we'll attempt to compare and suggest some suppliers who may be the cheapest for you, as well as helping you to understand how you are charged for your energy and the costs that make up your bills.
As you may have heard on the news, the UK energy market crisis is driving up energy costs and putting several energy suppliers out of business. As a result, we have currently paused our supplier switching services, however, we hope to return as soon as possible. To learn more about this and stay updated you can read our page on the UK energy crisis.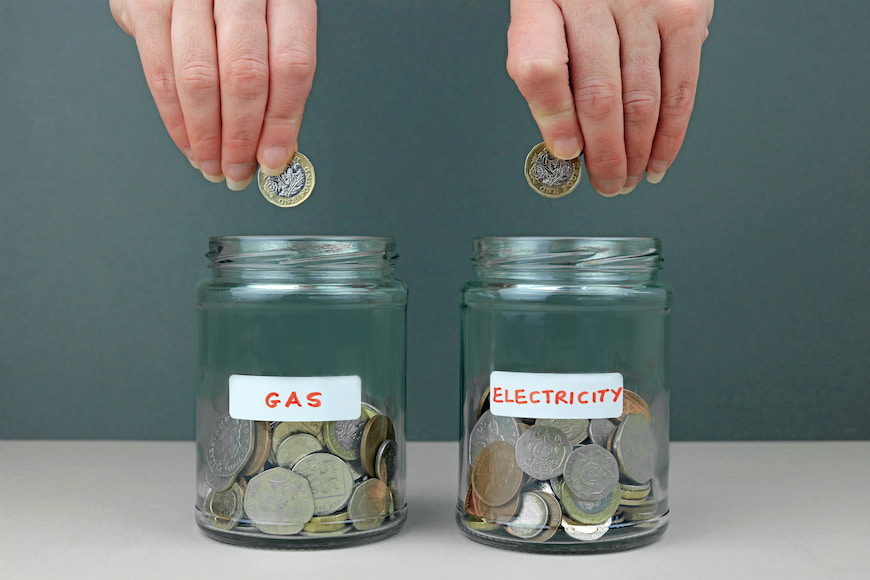 Who is the cheapest supplier in the UK?
The cheapest energy supplier in the UK is actually a very personalised thing, meaning that every household has unique energy needs and what might be the most economical energy plan for one person may not be as cost-effective for others. Every UK energy consumer is looking for something slightly different in a supplier and while there are certainly some energy plans and suppliers that are cheaper than others, the cheapest energy plan for you will depend on your unique needs.
That's why it's so important to get in touch with market experts that can make the comparisons for you, such as the Switch Plan team!
We take the time to get to know your circumstances and energy needs before providing you with a list of several energy suppliers and tariffs that have been matched specifically to you.
That said, we can provide some general advice on finding the cheapest energy supplier that will be of value to everyone…
Top 3 cheapest variable-rate energy tariffs in the UK
Suppliers' energy rates vary a great deal by region. A supplier's rates in London may be different to their rates in Glasgow, Cardiff, or Liverpool. However, if we use national average energy rates and consumption, we can ascertain some of the cheapest energy deals on the market at the moment.
The following represent the 3 cheapest energy tariffs on the market at the time of writing. However, this is constantly changing, which is why it's so important to talk to a member of our team to make sure you're always getting the best deal.
The tariffs that we use to make the table below are variable rate tariffs of each energy supplier, with the cheapest plans based on their dual fuel tariffs. Variable tariffs these often are the default tariffs for their customers and our baseline for price comparisons.
| Supplier | Name | Tariff Name | Availability | Annual costs electricity | Annual costs gas | Annual costs dual fuel | Green Tariff |
| --- | --- | --- | --- | --- | --- | --- | --- |
| | Coop Energy | / | ❌ | £ 649.88 | £ 478.28 | £ 1,128.16 | ✖️ |
| | Octopus Energy | / | ❌ | £ 649.88 | £ 479.51 | £ 1,129.39 | ✔️ |
| | Marks and Spencer Energy | / | ❌ | £ 649.88 | £ 489.52 | £ 1,139.40 | ✖️ |
Last modified the 7 June 2022
It's important to note that these plans are from all kinds of suppliers.
Top 3 cheapest fixed-rate energy tariffs in the UK
To summarise the difference between fixed and variable rate energy tariffs is actually quite simple, fixed-rate tariffs lock in the current costs of energy at the time of signing your contract and depending on the length of this contract you will not see your energy rates change at all over the contracted period of time. On the other hand, variable rate tariffs reflect the cost of energy in the greater UK energy market and as a result can fluctuate very often.
The most common fixed-rate tariff has a duration of 12 months, but there are actually tariff plans available for a variety of lengths including 24 months and even 36 months.
Below you can find our list of the 3 cheapest fixed-rate energy tariffs available in the UK:
Supplier
Name
Tariff Name
Tariff Type
Availability
Annual costs electricity
Annual costs gas
Annual costs dual fuel
Green Tariff
Click Energy
/
Fixed
24 months
❌
£ 480.56
£ 573.91
£ 1,054.46
✖️
Click Energy
/
Fixed
12 months
❌
£ 510.72
£ 573.91
£ 1,084.62
✖️
Click Energy
/
Green
Fixed 12
❌
£ 535.26
£ 573.91
£ 1,109.17
✖️
Last modified the 13 June 2022
Who is the cheapest energy supplier in 2021?
Again, the answers to this question are very subjective. The cheapest energy supplier will depend on your location, circumstances and what kind of meter you use. Rates for prepayment meters are generally more expensive, no matter who supplies your energy.
Who is the cheapest energy supplier in my area?
That depends on your area. Northern Scotland and London tend to have the most expensive energy rates, while the North East and North West usually have the cheapest. The discrepancy between the areas with the highest and lowest rates can be as much as £65 per year.
For the following suppliers, we have created local pages for all major cities in the UK. Discover the local rates of these suppliers below:
Get in touch with the Papernest team by calling 0330 818 6223 to find out who supplies the cheapest energy plan where you are.
Has the Energy Price Cap increased in 2021?
Yes, the energy price cap is now 1,971.00. Ofgem has announced that in April 2022, the Energy Price Cap (the maximum supplied can charge for both fuels) will be increased to £1,971.
The Energy Price Cap is revisited every 6 months to ensure that energy prices are fair and mitigate the risk of fuel poverty for UK energy consumers.
Which energy plans are the cheapest?
Right now the cheapest energy plan is Click Energy´s 24 months fixed rate plan. However, given the energy crisis the plan might not be available or the prices might increase quickly in the coming weeks/months.
Cheapest tariffs that are currently live
Following you find a list of the cheapest tariffs for electricity, that are currently live.
Supplier
Name
Tariff Name
Tariff Type
Availability
Standing Charge
Unit Rate
Annual Costs
Exit Fee
Green Tariff
EDF
Fix Total Service Long Term
Fixed
12 months
✅
£ 42.78
£ 12.80
£ 527.31
£ 100.00
✖️
Utility Warehouse
Gold
Standard Variable
✅
£ 25.45
£ 29.63
£ 952.28
£ 0.00
✖️
E Energy
Prepayment Variable
Prepayment Variable
✅
£ 37.12
£ 29.38
£ 987.60
£ 0.00
✖️
Last modified the 13 June 2022
Cheapest energy supplier in the UK
Below you find the currently cheapest energy tariffs.
| Supplier | Name | Tariff Name | Tariff Type | Availability | Annual costs electricity | Annual costs gas | Annual costs dual fuel | Green Tariff |
| --- | --- | --- | --- | --- | --- | --- | --- | --- |
| - | - | - | - | - | £ - | £ - | £ - | - |
| - | - | - | - | - | £ - | £ - | £ - | - |
| - | - | - | - | - | £ - | £ - | £ - | - |
Last modified the 13 June 2022
Compare the cheapest dual fuel suppliers on the UK market
| Supplier | Name | Tariff Name | Tariff Type | Availability | Annual costs electricity | Annual costs gas | Annual costs dual fuel | Green Tariff |
| --- | --- | --- | --- | --- | --- | --- | --- | --- |
| - | - | - | - | - | £ - | £ - | £ - | - |
| - | - | - | - | - | £ - | £ - | £ - | - |
| - | - | - | - | - | £ - | £ - | £ - | - |
Last modified the 13 June 2022
Cheapest energy supplier in the UK
Is Bulb the cheapest energy supplier?
Bulb has gained a reputation for being one of the cheapest energy suppliers on the market. As such, you may wonder at the brand's absence in the table above. Unfortunately, the supplier went bust on in October 2021.
Unlike most energy suppliers, Bulb only had one tariff, which was Varifair tariff. This was a variable rate tariff that was constantly checked and revised to ensure that it delivered good value for money for Bulb customers. However, like any variable rate tariff, the Varifair rate rose and fell with the cost of energy, which is currently rising to pre-pandemic levels.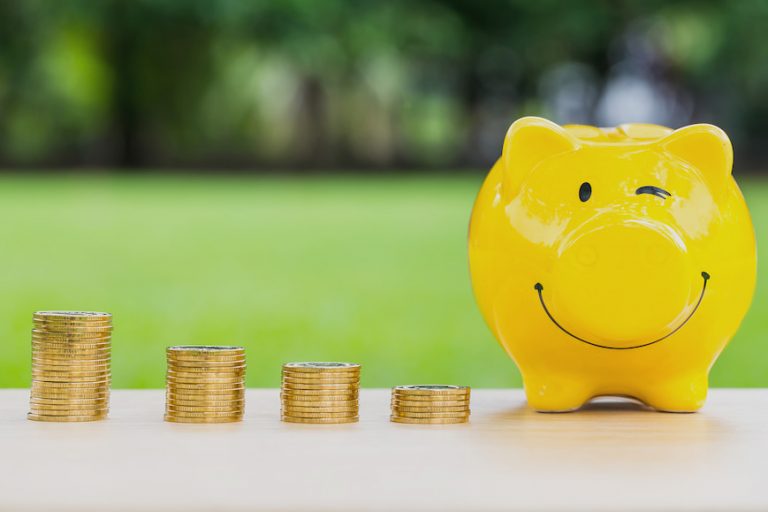 Is Octopus energy cheap?
Although not featured in the current Top 5 cheapest energy plans, many find that Octopus Energy gives them excellent value for money. In an independent survey in 2020, Octopus Energy were rated 4 out of 5 stars for value for money and 5 out of 5 for bill accuracy.
Is Octopus energy better than Bulb?
Octopus Energy has won multiple "supplier of the year" awards and is consistently highly ranked for value for money and customer service. In an independent survey, Bulb and Octopus Energy were similarly rated for customer service, complaint handling and bill clarity. However, Octopus performed better for value for money and bill accuracy. Both suppliers offer 100% renewable energy.
The Switch Plan team here at Papernest can help you decide which of these is the best fit for your unique needs.
Who is the cheapest green energy supplier?
The Switch Plan team can find the cheapest green energy supplier for your household, your locations and your needs. However, the following are currently among the cheapest:
Below you can find a short summary of the cheapest green energy tariffs available in the UK right now. These are perfect for customers that are under a budget but do not want to compromise on sustainability!
Cheapest Green Supplier
| Supplier | Name | Tariff Name | Tariff Type | Availability | Annual costs electricity | Annual costs gas | Annual costs dual fuel | Green Tariff |
| --- | --- | --- | --- | --- | --- | --- | --- | --- |
| - | - | - | - | - | £- | £- | £- | - |
| - | - | - | - | - | £- | £- | £- | - |
| - | - | - | - | - | £- | £- | £- | - |
Last modified the 13 June 2022
Is all green energy as Green as they claim?
Unfortunately, as a result of green energy becoming a major trend in consumer behaviour, many companies are jumping at chances to market their energy as renewable or green. However, now every supplier is as green as they claim, it's what we call greenwashing and it is more common in the UK energy market than ever before.
How it works is that energy suppliers that genuinely do make renewable energy can receive REGO (Renewable Energy Guarantee of Origin) certificates from the UK government for all of the renewable energy that they produce. However, these suppliers that genuinely are green and earn these certificates can then go to a secondary market and sell the certificates to other energy suppliers on the market that want to appear as if they offer renewable energy. The end result is that you could in theory have an energy supplier that uses 100% fossil fuels being able to legally claim their energy is renewable if they have purchased enough REGO certificates on the secondary market. The suppliers that we have mentioned above are all reliable for their own renewable energy and are not guilty of greenwashing.
The best way to spot a supplier that is doing this is to take a careful look at their energy fuel mix, which will reveal how they are producing the energy that they are delivering to their customers.
Is green energy cheap?
Renewable energy sources now make up around 40% of our national energy fuel mix. This means that the energy is sourced from renewable sources like wind, solar, and hydropower. This means that it is now cheaper than ever to source renewable and sustainable energy to your home.
Hence, most of the cheapest energy deals on the market today are 100% renewable energy plans. Although the UK has had green energy suppliers since the late 90's, the renewable energy market has flourished in recent years.
As our renewable energy infrastructure grows, and more wind and solar farms are established, it's only going to get cheaper to supply 100% renewable energy as opposed to energy from burning fossil fuels.
Is wind energy cheap?
The UK is actually a world leader in wind energy with an operational capacity of over 24,000 Megawatts. Because we generate more wind energy than any other country in the world, we can generate affordable renewable energy, making it cheaper to supply homes with wind energy than energy to fossil fuels. And the gulf in affordability is only going to widen in the future.
Our energy experts are here to help
Free service - Available Monday to Friday from 8.30 am until 5.30 pm
What does energy cost? Breaking down of your energy bill
Getting great value for money means constantly searching the market for the cheapest energy deals. Even the energy regulator Ofgem recommends changing suppliers every 12-18 months.
But it's also important to understand what costs make up your energy bill. In order to see what energy costs, you need to first figure out where those costs come from.
Your energy bill is broken down as follows:
33.87% is made up of wholesale energy costs.
22.92% is dedicated to environmental and social obligation costs such as investing in renewable energy and carrying out renewable research & development.
22.26% is made up of network charged to gas transporters and Distribution Network Operators that manage the National Grid in your area.
16.77% is made up of the various operating costs that keep the company running.
4.67% is VAT.
1.48% is made up of other miscellaneous costs borne by the supplier.
Energy Costs through the crisis
As a result of a global gas shortage energy costs have skyrocketed, and as a result of this combined with the energy price cap not allowing energy suppliers to lift their rates past a certain point, many suppliers are actually going out of business. In essence, the UK energy market will either see the energy price cap temporarily suspended so that energy suppliers can recover, which would mean that consumers end up paying the cost, or the energy price cap remains in place and energy suppliers that cannot survive the competition go bust.
If you are currently with a small supplier and have concerns that it may go bust you may want to know what you'll have to do next, or maybe even consider giving us a call at 0330 818 6223 to look at a new supplier that could be a better fit.
How the price cap affects the energy prices
The energy price cap is the maximum price that energy suppliers in the UK can charge per kWh for electricity and gas. While it applies to the entire United Kingdom, it can vary slightly from region to region. The cap is set by Ofgem and updated in April and October. The cap prevents energy companies from making large profits by charging unreasonable prices. The cap allows energy suppliers to pass on all reasonable costs to customers and was introduced by Ofgem in January 2019.
On February 3, 2022, Ofgem announced it would increase the energy price cap by 54% from April 2022. From April 2022, the cap will be £1,971 for standard direct debit tariffs and £2,017 for prepayment plans.
Change of the price cap
Payment Type
Fuel
New Energy Cap
Old Energy Cap
%increase
Direct Debit
Dual fuel
£1,971*
£1,277*
+54.34%
Electricity
£812*
£609*
Gas
£840*
£480*
Prepayment Plan
Dual fuel
£2,017*
£1,309*
+54.08%
Electricity
£835*
£629*
Gas
£863*
£492*
* Based on the Typical Domestic Consumption Values (TDCV) defined by Ofgem. On average: 2,900.00 kWh of electricity and 12,000.00 kWh of gas per year.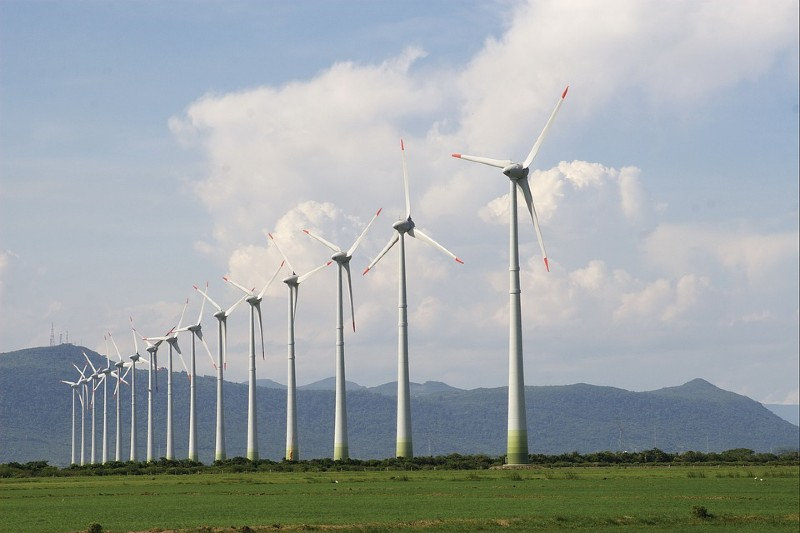 How is the Ukrainian conflict affecting energy prices?
Energy prices have reacted strongly to rising tensions in the conflict between Ukraine and Russia. Between February 24, when Putin started the war, and March 7, gas prices have increased by 200%. These developments will have a major impact on energy bills and the price you pay to fill up your car.
In the UK, about one-third of electricity is generated by natural gas. Therefore, electricity prices often follow the trend of gas prices and rise as well. If gas prices continue to rise significantly, it is very likely that electricity prices will follow.
What are the factors that make energy expensive?
Have you ever wondered why some suppliers are so much cheaper than others? There are a number of factors that can make energy cheap.
These include:
Wholesale energy costs
When wholesale energy costs drop, as they did in 2020 with the drop in oil prices, energy suppliers save money. They can pass these savings on to their customers. This is one of the reasons why some people prefer variable-rate tariffs. When you're locked into a fixed-rate tariff, you won't benefit from falling wholesale energy costs.
Reduced operational costs
Basically, the less work an energy supplier has to do the cheaper your energy bills will be. Therefore, if you can do without a paper bill or call centre support, you're likely to benefit from cheaper energy bills. The cost of printing and sending paper bills or managing a call centre is ultimately borne by the customer.
Paying by direct debit
Energy suppliers (especially smaller suppliers) operate on wafer-thin energy margins. As such, they benefit from knowing that they'll get a consistent amount from customers month-by-month that will cover their energy costs. As such, they tend to reserve their best rates for customers who pay their bills by direct debit. It ensures them a degree of cash flow and liquidity that they are less likely to enjoy if they wait for posted bills to arrive and cheques to clear.
What is a utility bill?
Utility bills are a collective term that includes your electricity, gas, and water usage and costs. It may also include bills for essential services, such as sewer services.
Where do energy companies make their profits?
Believe it or not, very little of the profit energy companies make is made on the unit rates for the energy you use. In fact, some suppliers don't make any money at all on this. The majority of the profit energy companies make comes from their daily standing charges.
There are energy tariffs on the market that do not include standing charges. However, you should approach these with caution. No standing charges inevitably mean higher unit rates. You should only consider these for very low-usage households such as holiday homes or short term rentals.
Who is the most reliable supplier?
Many energy consumers assume that the larger energy suppliers are the most reliable. As such, around 70% of the UK's energy is supplied by the "Big 6" energy companies. These are:
The "Big 6" are generally not the best value energy suppliers nor are they necessarily the greenest. Nonetheless, most energy consumers choose these suppliers because they're stable and reliable. On the other hand, we've seen many smaller energy suppliers going out of business in recent years, with Robin Hood Energy and the many companies that they supply, along with Green Network Energy as prominent recent examples.
Has Brexit affected the energy prices?
The UK's energy networks will stay connected to those of the EU. Interconnector trade benefits both the UK and the EU by reducing costs for consumers through cheaper imports and by providing additional flexibility through interconnectors.
Is it safe to switch to a smaller supplier?
Switching to a smaller supplier is not necessarily risky, but the fact remains that small suppliers are more likely to struggle in the competitive environment of the UK's energy market. What's good to know is that even if your small supplier goes under and your supply is transferred to a new energy company, you may still be able to keep your existing rates and tariff until your contract expires. This can potentially give you enough time to evaluate your options and decide what tariff or supplier to go with next. It will also give you plenty of time to contact the Papernest team and discuss switching to the best supplier for your needs.
As a nation, we're spending hundreds of millions of pounds more than we should be for the energy we use. Why? Because many of us mistakenly believe that our energy suppliers will reward our loyalty.
But the fact is that switching suppliers regularly can save you hundreds of pounds every year. What's more, switching regularly keeps the energy market competitive and prevents suppliers from overcharging.
FAQ
Is wind power cheaper than coal?
Yes. The UK actually has the most wind energy capacity in the whole world. And as our wind energy infrastructure grows, it'll only get cheaper to eschew coal and other fossil fuels and generate energy through renewables like wind.
Are smaller energy suppliers cheaper than the Big Six?
By and large, yes. The larger energy companies know that they have a bigger market share because of their ubiquitous branding, and rarely offer the most competitive deals on the market. Although sometimes an energy plan from a larger supplier will offer a competitive rate.
What is postcode pricing?
Postcode pricing refers to the way in which energy costs are higher in some areas than others. The cheapest locations for energy are the north east and the north west, while the most expensive is in London and northern Scotland.
How often should I switch energy supplier?
The energy watchdog Ofgem recommends switching energy suppliers every 12-18 months. This ensures that you're always getting market-leading rates, while also keeping the energy market competitive.
What happens when my fixed energy plan expires?
That depends on your supplier. Some suppliers will automatically move you to the cheapest supplier. Others will relegate you to their standard variable tariff… which may be their least competitively priced. In either case, you should contact the Switch Plan team and let us find the cheapest energy plan for your needs.
Updated on 15 Jun, 2022