Orbit Energy in 2021: Prices, Reviews and Contact Details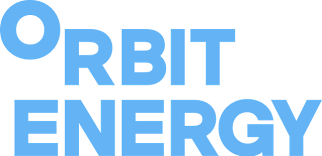 Looking to switch over to Orbit Energy?
Let our experts advise you on the best offers on the market!
Monday to Friday – 9am to 7pm
Papernest disclaims that they are in partnership with Orbit Energy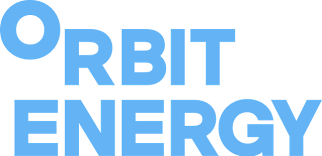 Looking to switch over to Orbit Energy?
Let our experts advise you on the best offers on the market!
Monday to Friday – 9am to 7pm
Papernest disclaims that they are in partnership with Orbit Energy
Orbit Energy started supplying gas and electricity to UK homes in 2018. As one of the smaller energy companies on the market, Orbit focuses on long term stable pricing and good value deals.Like many of the newer and smaller energy companies emerging on the UK market, Orbit Energy places a strong focus on customer service. Online reviews for the company are generally positive, with many customers mentioning the high quality of support they've received from the supplier. This shows that Orbit's commitment to good customer service is generally paying off.
Last updated: March 2021
Orbit Energy is a popular choice with homeowners who want a more personal experience from their gas and electricity supplier. If you're currently looking for an energy supplier that offers excellent customer service and good value deals, you may well be considering a switch to Orbit. Here, we take an in-depth look at the company to help you decide if they're the right choice for you.
Who are Orbit Energy?
Orbit Energy was formed in 2018. It's based in London, although its parent companies, Energy Global Investments and Genie Energy are based in Australia and the US respectively.
One of Orbit's big selling points is its stable energy prices. It recently signed a five-year deal with Shell Energy for the supply of its power, gas and environmental products. This agreement has allowed Orbit Energy to secure competitive energy prices for its customers, something that allowed the company to grow quickly following its launch in 2018.
They have attracted customers looking for affordable long term deals and good customer service. Its excellent online reviews have aided its growth, and although the company is still small, more and more customers are switching to Orbit every year.
Orbit Energy tariffs
Orbit Energy currently offers two tariffs. One is a standard variable tariff and the other is fixed for 12 months. The standard variable tariff promises to give you prices 5% below Ofgem's energy price cap for the duration of your contract.
Orbit Energy's fixed rate deal also offers good value for money, especially as it doesn't require customers to pay an exit fee if they decide to leave their fixed term early.
The table below shows the average costs of gas and electricity on Orbit's 2020 tariffs.
Tariff
Features
Unit rate for Electricity (p/kWh)
Daily standing charge (electricity)
Unit rate for Gas (p/kWh)
Daily Standing charge (gas)
5% OFF 4 LIFE
– Always 5% under OFGEM's Price Cap
– Automatically reviewed twice a year, on 01 April and 01 October
– 100% renewable electricity
– Zero exit fees
15.530p
22.167p
2.648p
23.590p
12 MONTH FIX
– Fixed unit rates and standing charges for 12 months
– 100% renewable electricity
– Zero exit fees
15.769p
23.234p
2.616p
24.732p
The exact cost of an Orbit Energy tariff will vary depending on your average consumption and where you live in the UK. These figures are based on a 3-bedroom house just outside of London.
As well as standard tariffs, Orbit Energy also offers Economy 7 and prepayment tariffs. Economy 7 tariffs are designed for people who use the majority of their electricity at night, for example, households with storage heaters. This is why you'll see two unit prices listed for the tariff. The cheaper rate applies for seven hours at night, while the more expensive rate applies during the day.
Prepayment tariffs are generally the most expensive option. They're often used by households that want to avoid falling into debt to their energy supplier. Customers on prepayment tariffs pay for the energy they consume in advance.
The table below shows the prices of Orbit's Economy 7 and prepayment tariffs.
Tariff
Unit price of electricity (p/kWh)
Standing charge (electricity)
Unit price of gas (p/kWh)
Standing charge (gas)
Economy 7,

5%OFF4LIFE

16.044p/11.617p
22.242p
2.648p
23.590p
Economy 7, 12 MONTH FIX
16.644p/12.047p
23.313p
2.616p
24.732p
Prepayment, Prepayment Blue
15.890p
27.730p
2.320p
34.860p
Is Orbit Energy cheap?
Orbit Energy bills itself as a low-cost supplier. The five-year deal that the company did with Shell has allowed it to guarantee its customers competitive rates until 2023. This should make it an attractive option for anyone looking for an affordable deal.
However, while Orbit Energy is a low-cost provider, it's not the cheapest gas and electricity supplier on the market. That accolade currently belongs to Avro (for fixed rate deals) and Outfox the Market (for variable tariffs).

Orbit Energy fuel mix
On 1st October 2019, Orbit Energy went green. The supplier began offering 100% renewable energy on all of its tariffs, with all of its electricity backed up by certificates of Renewable Energy Guarantees of Origin, or REGOs. This is great news for customers who want to reduce their carbon footprint at the same time as lowering their monthly energy bills.
COVID-19
More than ever, our team of experts remain on deck to help you make savings on your energy. We understand how deeply the lives of many are affected by these trying times and we want to support you the best we can. More on your energy supply during COVID-19 in our article.
Prior to going green, Orbit Energy's fuel mix was as follows:
| Fuel | Orbit Energy | National average |
| --- | --- | --- |
| Coal | 1.66% | 3.90% |
| Natural Gas | 18.95% | 39.40% |
| Nuclear | 2.16% | 16.60% |
| Renewables | 75.87% | 37.90% |
| Other | 1.37% | 2.20% |
AAs the table shows, Orbit Energy was already offering a greener mix of fuel than the average energy company. Their move to 100% renewable electricity will make the company even kinder on the environment.
Does Orbit Energy have smart meters?
They do currently offer smart meters. However, these may not be available to customers in all regions. If you already have a smart meter installed, you can still switch to Orbit Energy although you may lose some of its smart functionality.
Second generation smart meters are slowly being rolled out across the UK. These smart meters are designed to work with all energy suppliers and so will allow customers to switch without losing their smart features.
Are Orbit Energy any good?
Online reviews for Orbit Energy are generally positive. The company seems to be working hard to provide its customers with a high quality experience while offering some of the lowest prices around.
However, as they are still a very young company, it can be hard to get a real idea of the quality of its services. Often, complaints and cracks only start to appear when energy suppliers have been up and running for a few years.
If you're currently considering a move to Orbit Energy, taking a look at the company's pros and cons may help you make up your mind.

100% renewable electricity as standard
Long term, low cost deals available
Cheap variable and fixed rate deals
Good customer service
Not the cheapest supplier on the market
No app available
Limited choice of tariffs available
Orbit Energy customer reviews
Orbit Energy currently has a Trustpilot rating of 3.9 out of 4. While that's down from the perfect 5/5 it scored last year, it's still a very good score for an energy supplier.
Google reviews don't rate Orbit Energy so highly, with the company scoring just 1.6 out of five from 131 reviews. Comments posted online about Orbit Energy include:
"Very poor customer service no one replies to email sent owed a refund on account. It's like getting blood out from a stone.. avoid this company like the plague."
"Website very easy to navigate, it's a very simple system to submit meter readings. Their system is great for people who want it simple online, but offline is a different matter altogether. Never been directly contacted by them, though i did get an automatic renewal info email on Christmas day."
"Switched to Orbit a couple of months ago. All comms via e.mail which were responded to promptly and efficiently. May not suit those who prefer speaking with their supplier but don't let that put you off. Early days but very impressed so far."
Would you like to know more about energy suppliers in the UK market? Great! Check out more about energy suppliers in these articles