Fixed Energy Tariffs: What Are They?
The energy plan tailored to your values exists.
And it is just one call away.
Our experts scour the market to guide you towards the energy deal custom fitted
to your needs and beliefs. Call us and let our experts switch you to for free.
Monday to Friday – 8.30 am to 5.30 pm
The energy plan tailored to your values exists.
And it is just one call away.
Our experts scour the market to guide you towards the energy deal custom fitted
to your needs and beliefs. Call us and let our experts switch you to for free.
Monday to Friday – 8.30 am to 5.30 pm
Are you fixated on a certain plan? Well, hold your horses. A fixed energy tariff might not be the right (or the cheapest) option for you. A fixed energy tariff is a tariff for your gas, electricity or dual fuel that won't change in price for the duration of your agreement. Agreeing to a fixed energy tariff locks you in for an agreed amount of time which is generally one year, two years or three years, and the price that you pay for your energy during this time won't go up or down. However, one big caveat of fixed energy tariffs is that although they offer price security, they usually (more often than not) come with exit fees, which can be up to £100 for dual fuel customers who use gas and electric at home.
Last update: April 2022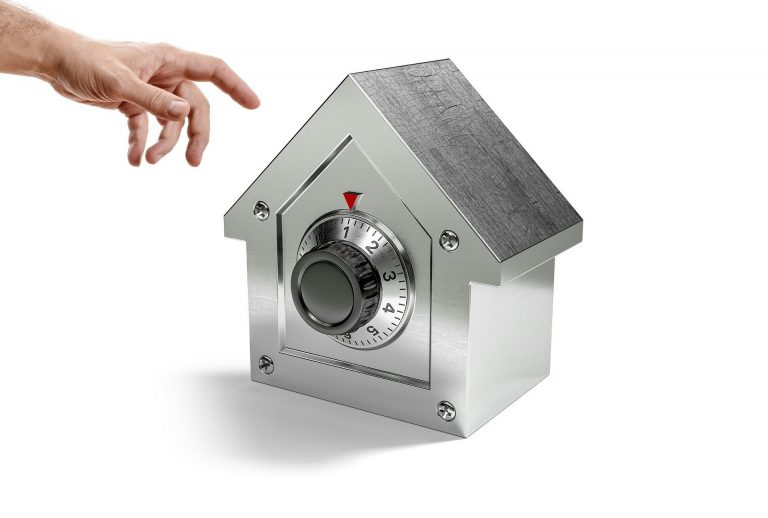 So, it is always best to continue to compare energy plans, whether they be variable or fixed tariffs.
Can't find the a supplier that suits your needs? No problem; thats why we are here! We will manage the UK market for you and find you a deal that is best suited to your needs. All you need to do is give us a call at the number on the top of the screen.
What does fixed price energy mean?
Fixed price energy means that your unit rates and daily standing charges won't be able to change throughout your contract – that includes energy price hikes and costs increased due to inflation, meaning your payments will stay fixed for the long-term. It's important as well to note that fixed-rate deals are often significantly cheaper than SVTs. Ofgem data shows that in June 2019, the cheapest dual fuel tariff was £873 annually, with the average dual fuel variable rate tariff coming in at an average of £1,254 – a significant margin for household finances.
When you're comparing energy prices and tariffs, you'll probably come across a plethora of terms and energy-specific jargon, such as:
Fixed tariffs
Variable tariffs and SVRs or SVTs
Unit rates
(Daily) standing charges
Exit fees.
Here at Switch-plan, our job is to help demystify the mystery around energy, and to equip you with the knowledge, guidance and support to find the best deal for you. In this article, we'll review fixed energy tariffs; exploring what they are, how to compare deals and the pros and cons of signing up to a fixed-term contract with your energy supplier.
How do fixed price energy tariffs work?
Fixed-price energy tariffs work by giving you a quote and a contract at the beginning of the term for the price you'll pay for your energy across the term. This might be a term of 12, 24 or 36 months – it's your choice as a customer to decide what you're comfortable with.
That means that if market rates go up you won't see a price increase, but if market rates decrease, you might end up paying over the odds for your energy until your contract is up.
This is as opposed to the other option: a variable tariff or standard variable tariff (SVT). A variable tariff means that prices follow market rates – so your prices may go up or down depending on the cost of oil and energy at the time. Usually, these are re-evaluated every 3-6 months, but energy suppliers only need to give you 30 days notice if your prices are going to change.
Our energy experts are here to help
Free service - Available Monday to Friday from 8.30 am until 5.30 pm
Are fixed energy tariffs a good idea?
For customers who would like the piece of mind of knowing how much they will pay for a fixed length of time, fixed energy tariffs are a good idea. However, they do come with an array or pros and cons, which we'll dive into next to help you decide whether or not a fixed energy tariff is right for you.
What are the benefits of fixed-price energy tariffs?
To start, some of the best bits of being on a fixed-price energy tariff:
Long-term security and confidence in your pricing
Protection against price hikes and cost increases
Often (but not always) cheaper than variable tariffs in terms of unit rates and daily standing charges.
What are the disadvantages of fixed-price energy tariffs?
Below, some disadvantages of signing up to a fixed-rate tariff…
Your price won't decrease if market rates drop, as it would with a variable tariff
Early exit fees or cancellation fees are often applicable – up to £60 per gas – often expensive for dual fuel customers
It can be more of a pain to switch energy providers on a whim if you're locked in to a contract.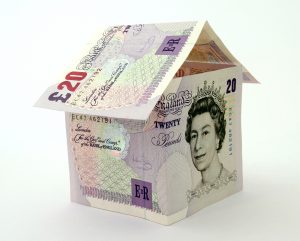 Best fixed price energy tariff
While there are many factors that will affect unit rates, standing charges and overall costs for customers throughout the UK, we can look at current data to share the best fixed-rate energy deal on the market right now. Historically, the best fixed-rate energy tariffs are dual-fuel, fixed-rate and paid by monthly direct debit.
How to compare fixed energy tariffs?
When comparing fixed energy tariffs, it's important to check for four main things to ensure an accurate comparison.
1. The length of the contract
2. Their unit rates (for gas and/or electricity, as appropriate)
3. Their daily standing charges (for gas and/or electricity)
4. Any applicable exit fees, should you find a cheaper deal.
One extra thing to consider for dual fuel customers is whether or not the tariffs you're comparing provide a discount for dual fuel customers or not – as this can be a critical cost saving on your tariff.For real energy bargain hunters, a fixed rate deal of 12 months or more might mean that your fixed rate that you agreed to initially is now well-above market rate, and you might be inclined to switch providers earlier. If so, consider the exit fees at the initial stages of comparing fixed-rate tariffs, to figure out whether or not these are a reasonable cost to you.
Top 3 cheapest fixed-rate energy tariffs in the UK
The most common fixed-rate tariff has a duration of 12 months, but there are actually tariff plans available for a variety of lengths including 24 months and even 36 months.
Following you can find our list of the 3 cheapest fixed-rate energy tariffs available in the UK:
Supplier
Tariff Name
Tariff Type
Availability
Annual costs electricity
Annual costs gas
Annual costs dual fuel
Green Tariff
Click Energy
/
Fixed
24 months
❌
£ 480.55725
£ 573.905775
£ 1,054.46
✖️
Click Energy
/
Fixed
12 months
❌
£ 510.71725
£ 573.905775
£ 1,084.62
✖️
EDF
/
Fixed
12 months
❌
£ 651.417375
£ 443.4957
£ 1,094.91
✖️
Are there hidden charges or exit fees when switching?
Unfortunately, there are often exit fees applied when switching energy provider while you're in a contract. This is because, for fixed-term contracts, energy suppliers buy the energy in advance to cover you for the length of your contract – meaning that they 'lose out' if you leave early. Exit fees can vary between £25 to £50 per fuel, so if you're a dual fuel customer who leaves a dual fuel tariff, you may be liable for up to £100 in exit fees – £50 for gas and £50 for electricity – and these cover the administrative costs and some of the payment for the energy that they've purchased for you.However, energy suppliers are up-front about unit rates, standing charges and exit fees both in their initial quotes and in their contracts with you, so be sure to check your paperwork to confirm.If you're not comfortable with joining a fixed term tariff with exit fees, take a look at your energy supplier and other energy supplier's variable contracts. These are contracts that can vary in price depending on the market rates of energy, but you are free to switch suppliers at any time without incurring exit fees.Alt: Fixed Energy tariffs are very often cheaper than variable tariffs.
Why do I need to know when my fixed plan ends?
It's important to know when your fixed plan ends because you might then be put on to a different tariff which could be more expensive, or variable – meaning your costs can go up and down with just 30 days notice.At this point, it's important to compare the costs, fees, standing charges and unit rates of their proposed new tariff (which may be fixed-term or variable) against others in the market. This is also a good time to switch if you're opposed to paying exit fees, as often UK energy suppliers will waive these fees if customers are within 30-45 days of switching or renewal – but it's best to check your individual supplier's rules on this!
What should I do when my fixed price plan ends?
When your fixed price plan ends, your energy supplier will usually get in touch beforehand to let you know that your contract is coming to an end. Be wary, however, because you'll usually then be placed onto your supplier's standard variable-rate tariff rather than another fixed rate tariff automatically – which may mean your monthly payment goes up. Ofgem data in June 2019 reported that there was a £381 discrepancy between the cheapest dual fuel tariff and the average dual fuel variable rate tariffs from 'the big six'.While it can feel easier to stick with your current supplier if you're happy with them, we suggest spending 10 minutes just to check if there is a cheaper option for you. Remember that the quality of your energy won't change between providers (unlike with other utilities such as TV or internet) so it's always worth checking to see if you could be paying less each month.
How else can I control my energy prices?
One of the best ways to bring your energy costs down (other than switching providers) is to reduce your energy consumption.
While fixed tariffs will lock you in to a price over the length of your agreement (usually between 12 and 36 months), using less energy than you pay for will keep your account in credit.This has two key benefits. The first being that if your account is in credit, you won't have to pay more or top-up the account in the winter months to make up for increased energy costs for electricity and heating when it's colder. The second benefit is that you'll rack up a credit on your account, which will usually be paid back by your energy provider at the end of your fixed term with them.For example, over the period of two years, if you're paying £80 a month for gas and electricity, but only end up using an average of £60 of energy each month, that would give you a credit on your account of £20 a month – across two years, this is £480. Although it's annoying that you've had to overspend in the first place, a £480 refund is a nice surprise!Not all fixed tariffs have exit fees so, if you think you could be paying less on your energy costs, or the savings on your monthly costs outweigh any exit fees, you can get in touch with Switch-plan to easily find the best deal for you and your home.With just a 10 minute phone call, our energy experts will ask you a few questions, compare prices and tariffs and sort the energy switch for you. To find the best tariff for your home in less than 10 minutes, give us a call on 0330 818 6223.
Energy saving tips
In terms of energy-saving tips to keep your bills down, we recommend getting into the following habits, and roping your family in too!
Turn off appliances, rather than keeping them on standby
Try to reduce the heating in your house by one or two degrees, opting for jumpers and blankets instead!
Don't keep lights on in rooms where they're not being used
Do lighter laundry loads, and wash clothes at 30 degrees instead of 40
Take short showers over baths, save water and electricity by boiling the kettle only as much as you need, rather than filling it to the top.
Would you like to know more information about fixed tariffs and comparing energy plans? Great! Here are some related articles:
Available Monday to Friday from 8.30 am until 5.30 pm
FAQ
How long should I fix my energy tariff for?
The answer to this question is unique to everyone! The large majority of energy suppliers offer fixed-term tariffs for a minimum of 12 months, and usually have 24 month options too. Some energy suppliers offer 3 year or 36 month contracts, but it's entirely up to you how long of a contract you're comfortable with signing.
What happens at the end of a fixed-rate agreement?
At the end of a fixed-rate agreement with your energy supplier, they'll be in touch to let you know your contract is ending. This gives you about a 30-day window to find a cheaper option or to switch suppliers without hefty exit fees. However, if you do nothing and stay with your energy supplier, you'll then be put on their standard variable rate tariff - which can mean an increase in your monthly payments.
When to get a fixed energy deal?
The best time to start on a fixed-rate energy deal is as soon as you can! They are notoriously cheaper than standard rate tariffs, and they can give you the assurance that the price you pay won't change through the duration of your contract. 
However, for the most optimum time to leverage a fixed energy deal, signing on to a new deal at the end of the calendar year, or before energy (oil) prices are about to increase will often give you the best bang for your buck.
Is there a way around paying exit fees?
In most energy contracts, you're unlikely to get around paying exit fees. While we do suggest asking politely (if you don't ask, you don't get!), don't be surprised if they say no. Suppliers often buy energy in advance when customers sign contracts, so the exit fee covers any additional energy that they paid for that customers then didn't use. But, it's always worth asking!
Updated on 23 May, 2022