Online Energy Tariffs: Is There One For You?
Needing to switch up a few things in your life?
By switching energy suppliers you can save up to £400.
All you have to do is give us a call. So what are you waiting for?
Monday to Friday – 8.30 am to 5.30 pm
Switch Plan is rated 4.0/5 on Trustpilot
Ad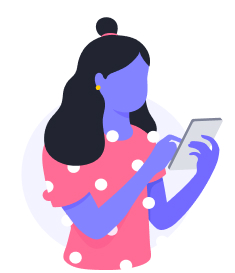 Needing to switch up a few things in your life?
By switching energy suppliers you can save up to £400.
All you have to do is give us a call. So what are you waiting for?
Ad - Service opened Monday to Friday - 8.30 am to 5.30 pm
We live in the digital era. 66 percent of the UK's population is active on social media. 87 percent of us shop online, and 38 percent of us make purchases online at least once a week. And a further 23 percent of us bank exclusively online. So, based on these statistics, it makes sense that the energy industry would want to cater to digitally-savvy consumers with a wealth of online energy tariffs and other types of simple ways to compare energy plans.
Last update: August 2022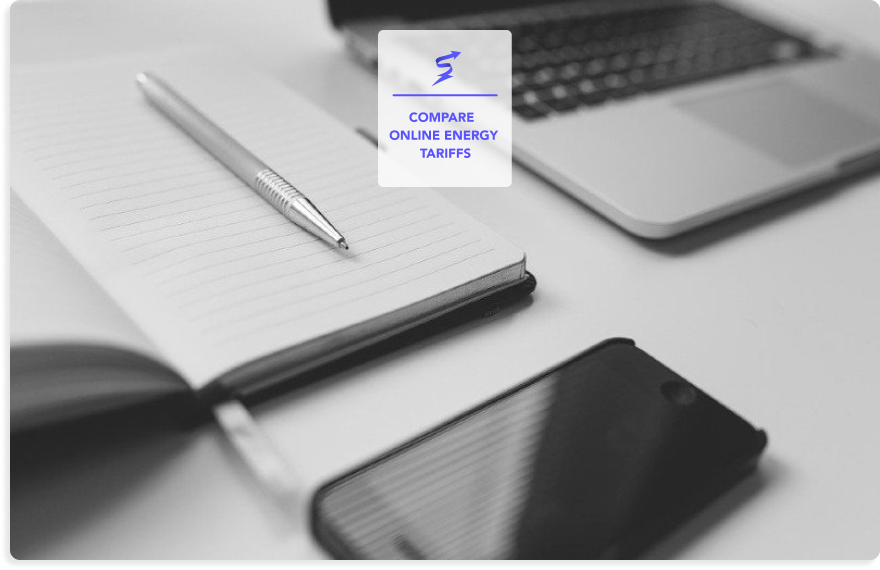 What is an online energy tariff?
An online energy tariff works the same as any other energy tariff. The only difference is that you manage your account exclusively online, and all customer support is online, too. There are some energy suppliers that exclusively offer online tariffs such as Pure Planet that exclusively offer online tariffs. Likewise, there are companies (including larger suppliers like EDF and SSE) that offer tariffs with both online and call centre support. However, if you choose an online tariff, you will not be able to get call centre support, even if the supplier has a call centre.
Likewise, an online energy tariff will use paperless billing. You will receive an email notification when your bill is due, and you will be able to see your bills and track your usage via your online account. However, you will not receive a paper bill in the post.
Online energy tariffs offer appealing discounts because they come with fewer administrative costs. As such, there's a greater range of online tariffs than ever before. You can get online tariffs for electricity, gas, dual fuel and 100% renewable green energy tariffs.
Advantages of online tariffs
Online energy tariffs have a multitude of advantages. Here we'll look at some of the compelling reasons why you might want to switch to an online energy plan, especially if you're the kind of person who manages their finances and consumer habits online anyway.
Savings
Because they don't require the HR costs associated with managing a call centre, customers are able to get generous discounts when they choose an online-only tariff. It's not uncommon for suppliers to offer discounts of 15%-20% per fuel for choosing an online tariff.
So even if you choose a tariff that would match the Ofgem Energy Price Cap of £1,042 per year for both fuels, a 15% online discount would reduce it to a much more palatable £885.7 per year.
Convenience
Let's be honest. Trying to get to speak to a human being in a call centre can be a frustrating and time-consuming affair. And for those who spend a lot of time online anyway, an online tariff may actually be more convenient.
Those considering an online tariff may worry about not getting the support they need. But nothing could be further from the truth. Customers still get support via live chat. And not just from chatbots, but from human beings. Customers can also get email support on an online tariff for non-urgent enquiries.
Most suppliers respond to email queries within 48 hours, and live chat queries within a few minutes.

Our energy experts are here to help
Free service - Available Monday to Friday from 8.30 am until 5.30 pm
Mobile account management
Gone are the days when we access the internet exclusively through desktop or laptop computers. Most of us access the internet through our smartphones and other mobile devices. Fortunately, many energy suppliers also have their own mobile apps that allow customers to take meter readings for accurate billing, make payments, adjust their direct debit, track their energy usage, and in some cases even make referrals.
Better for the environment
Eco-conscious customers may like the idea of paperless billing, as well as the energy savings that come from using a supplier that eschews the conventional call centre. Combine this with a 100% renewable energy plan, and you can significantly reduce your household's environmental footprint.
Disadvantages of online tariffs
It's clear to see that online tariffs have numerous advantages. But they do have some potential disadvantages too. These include:
May be alienating or cumbersome for those who are not digitally savvy.
They require a consistently good internet connection to manage your account. Something that not everyone in the UK can rely on. Especially those who live in rural areas.
All important information about your account will be sent via email rather than through the post. You could miss it if you rarely check your emails.
Some people like to be able to talk to a human being over the phone. Something that isn't available with online-only tariffs.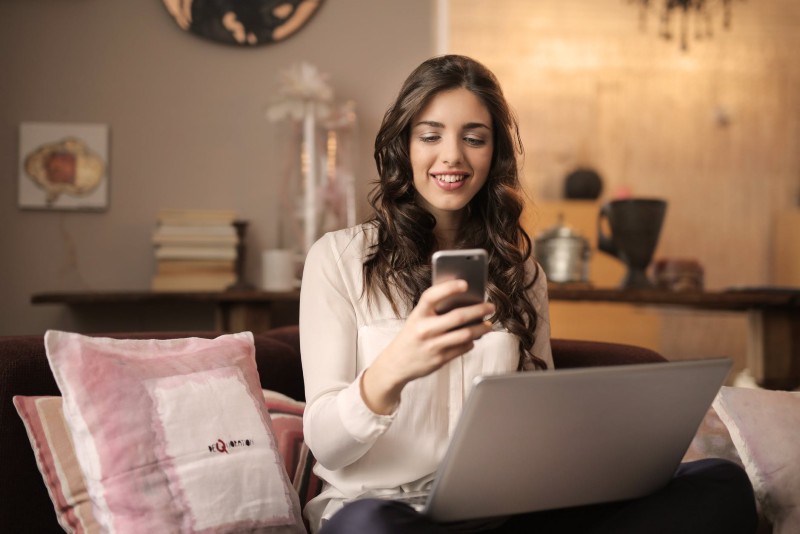 What are the cheapest online energy tariffs?
This is a tricky question to answer. Electricity and gas unit rates can vary depending on where in the country you live. And the cheapest tariff for you may not even necessarily be the cheapest for your next door neighbour. It all depends on your needs and usage.
However, the following suppliers offer online tariffs and are consistently among the cheapest on the market:
Let us help you find the perfect online energy tariff for your need
If you think that an online tariff might be a good fit for your household, we can scour the market to help you find the perfect online energy deal for your needs and usage. What's more, we'll even manage your switch from end-to-end. So you can enjoy a cheaper energy plan 100% hassle-free.
Would you like to know more about comparing energy plans? Great! Check out some more of out related articles.
Available Monday to Friday from 8.30 am until 5.30 pm
FAQ
Are online energy plans cheaper?
Yes. Because they cost less to administrate, you'll find that online energy plans are invariably cheaper, offering discounts that are usually between 15% and 20% per fuel. Of course, that doesn't mean that all online plans are equally cheap. But don't worry, we can help you find the perfect plan for your needs.
What are the best online energy deals?
This is a tricky question to answer, because the best online energy deal for you depends on your usage, location, priorities and circumstances. But don't worry, we promise to search the market high and low to find the best value energy deal for your needs.
Can I call my energy supplier if I'm on an online tariff?
Unfortunately not. One of the key features of online-only tariffs is that they don't offer call centre support. 
How can I get customer support on an online tariff?
Just because online tariffs don't offer call centre support doesn't mean that customers are unsupported. You can still get support via email and most energy suppliers also have an online chat feature on their website that will allow you to interact with a customer service team member.
Updated on 18 Aug, 2022