Avro Energy Reviews: How good is their customer service?
Looking to switch over to Avro Energy?
Let our experts advise you on the best offers on the market!
Monday to Friday – 9am to 7pm
Papernest disclaims that they are not in partnership with Avro Energy
Looking to switch over to Avro Energy?
Let our experts advise you on the best offers on the market!
Monday to Friday – 9am to 7pm
Papernest disclaims that they are not in partnership with Avro Energy
Thinking about switching to Avro Energy? If you're looking for greater reliability, a more renewable energy fuel mix, superior customer service and, of course, cheaper energy, then Avro Energy may seem like a great choice. But with slick marketing, friendly and welcoming websites, not to mention cheerful team members going from door to door, it's hard to separate the truth from the bluster. That's why we have created Avro Energy reviews so that we can help you get to the truth faster.
Last update: March 2021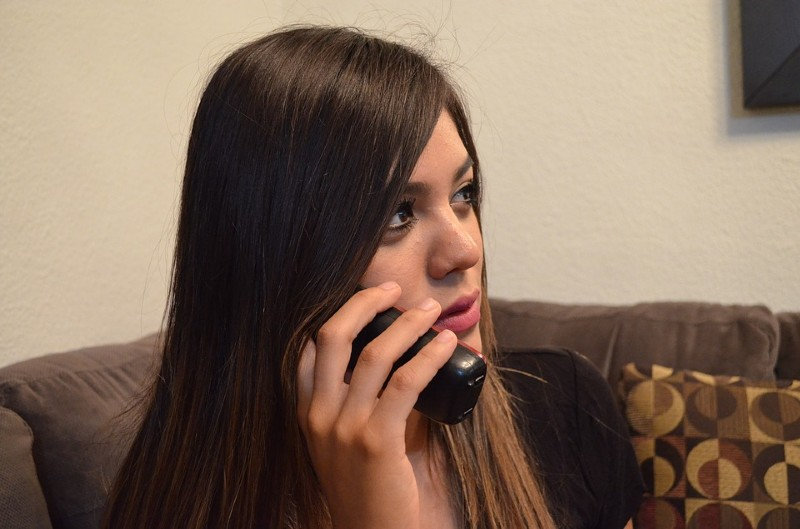 The best way to choose an energy supplier is not only to look at their tariffs, but also to see what their customers are saying about them. The best way to do this is to look at Avro Energy reviews. Consumers may be slow to trust a relative newcomer like Avro Energy. Especially in an era where the "Big 6" energy suppliers manage the lion's share (around 70%) of the UK's energy. Reading genuine customer reviews can mean the difference between taking a leap of faith in a promising newcomer or sticking with a more familiar brand (and probably paying a worse rate).
What is Avro Energy's customer score?
For the purposes of this article we'll be looking at the reviews that customers have left on Avro Energy's Trustpilot page. This gives us a useful overview of customer sentiment, as well as demonstrating how well the company responds to both positive and negative reviews. It also allows us to see reviews that are from verified genuine customers.
In total, Avro Energy have accumulated 40,025 customer reviews at the time of writing. This is significantly more than even some of the "Big 6" energy suppliers. E.On, for instance had only 16,139 reviews at the time of writing, while EDF have only 11,676. Even N Power have just shy of 39,000. Over a thousand less than Avro Energy.
They have an impressive customer score of 4.7 stars out of 5 and are rated "excellent".
So far so good!
Of these 40,025 reviews:
30,934 (77%) were "Excellent"
6,951 (17%) were "Great"
733 (2%) were "Average"
292 (less than 1%) were "Poor"
1,115 (3%) were "Bad"
Avro Energy reviews: What do their customers say about them?
So, energy consumers are clearly talking about Avro Energy. And what they're saying seems to be overwhelmingly positive. But what about the specifics? Here, we'll delve into Avro Energy's reviews to bring you the good, the bad, and the ugly aspects of their customer sentiment…
The good
In reviews that deemed Avro Energy either "Excellent" or "Great", areas most commonly lauded were polite and responsive customer service, reasonable prices with significant savings, and ease of switching to Avro Energy from other suppliers. Numerous reviewers mention customer service team members by name. Something that, in most cases, indicates that the person had gone the extra mile for the reviewer or helped them feel respected and listened to.
Here are some direct quotes lifted from customer reviews:
"Absolutely no issues whatsoever using this supplier, the website is easy to navigate, and the bills are so much lower than where I was using before, so I'm delighted."
"Switched to Avro this year from Scottish power and couldn't be happier, switch was seamless savings to me over £700 this year text for meter reading each month, keeping us both up to date".
"As usual fantastic help from Avro , answering all my questions both professionally and cheerfully … explained everything in depth , nothing was too much trouble , a pleasure to deal with"
"Went with AVRO mainly for the excellent prices but I have been particularly impressed with the very simple no nonsense presentation of information. No fancy pictures and endless advertising of other products, just the basic information that you need to understand your bill."
"Excellent service this morning with a very kind, patient and compassionate customer service lady. I am ex-armed forces and I have complex PTSD and mental health issues and she explained everything fully to me with the upmost respect and understanding of my needs. This is a rarity so I am truly grateful. Thank you!"
The bad
Although the majority of Avro Energy's Trustpilot reviews have been positive, there are some negative reviews. Most tend to revolve around slow responses, difficulties getting through to customer services and issues with moving tariffs or moving house. Some also bemoaned difficulties navigating or logging into the website, while a few complained of billing inaccuracies.
The following quotes from customer reviews provide a good overview of the most common complaints:
"Unable to contact by phone a human to speak to – Automated and hung up on… No email response after 1+ week… I guess you get what you pay for".
"No response to emails. Issues never resolved. Chat closed at times it should be open. Closing the account seems to be impossible".
"I was very happy for a number of years with Avro… until we moved home and needed to close our account. We sent all information as requested well in advance, but almost 3 weeks later have had no response. Our Direct Debit was taken anyway… Have tried calling but lines are closed or busy… Completely stuck and see no option but to contact ombudsman".
"Impossible to get an honest answer or even to speak to anyone. Seems the only way to get a response is to cancel direct debit. It seems I need to go take this case to Ombudsman now."
The ugly
Whether as a result of human error, technical glitches or miscommunication, sometimes things go wrong between energy suppliers. And this is as true for Avro Energy as any other supplier. Some of the ugliest reviews deal with egregious billing inaccuracies, poor customer service frustrations communicating with team members and slow responses to complaints and issues.
"Asking for a death certificate for my late fathers account which was handled in a very inappropriate way. Still awaiting a reply even though Ofgem has intervened as well. Cant wait to move my energy supplies elsewhere."
"I have been contacting them since 22nd August asking them to close my account and refund the excess funds of over £400. Some emails are ignored and some are answered but to try and get your money back is like taking blood from a stone, almost been trying 2 months now still no money refunded back to my account".
"Told them I was leaving the property but it was like talking to the wall.
I was over £300 in credit after supplying meter readings every month. When I left they wanted to set up a £85 direct debit for an empty property. I had to stop them with my bank."
COVID-19
More than ever, our team of experts remain on deck to help you make savings on your energy. We understand how deeply the lives of many are affected by these trying times and we want to support you the best we can. More on your energy supply during COVID-19 in our article.
Response time: How quickly do Avro Energy respond to queries?
This is one area that seems to let Avro Energy down. While they have a helpline for customers to contact them over the phone, and a live chat service, these are only available between the hours of 9am and 5:30pm. Outside of these hours, customers have no recourse other than email. And this can prove problematic.
An independent "snapshot investigation" in September 2019 revealed that Avro was one of the slowest energy suppliers to respond to the emails they were sent.
It took more than four days on average to receive a response. What's more, Avro Energy can take over 10 minutes to answer the phone during peak times.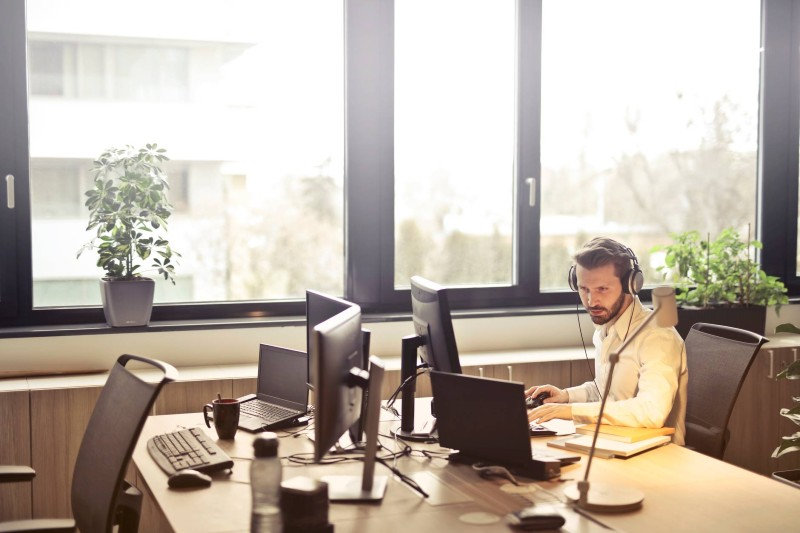 Issue resolution: How do Avro Energy handle issues and complaints?
Up until fairly recently, Avro Energy didn't have the best record when it came to customer complaints. In 2018, the company received 152.9 complaints per 100,000 customers. Now, however, this has been reduced to just 11.6 per 10,000 customers according to data from Citizens Advice.
Ofgem have some useful data that shows how quickly Avro Energy have resolved complaints. In Q1 of 2020, 86% of complains were resolved by the end of the next working day. By Q2, however, this had increased to 93%. You can read more here.
In short, Avro Energy are getting fewer complaints and responding to them faster and more decisively.Do they listen to their customers?
Avro Energy have not responded to any negative reviews on Trustpilot since July 2020. The company has also tried to flag 5 customer reviews with Trustpilot, of which only one was taken down.
Have Avro Energy won awards for customer service?
Avro's improvements in the field of customer service have been recognised in the Uswitch awards for 2019 and 2020, winning the following accolades:
2019- Best value for money
2020- Best customer service
Avro Energy in the news: What the headlines say
By and large, Avro Energy have stayed out of the headlines. However, there has been one instance where they have gained the attention of the press.
In 2019 The Mirror reported that Ofgem had banned Avro Energy from taking on new customers. This was after they refused to move to the DCC network used by second generation smart meters. A measure that could discourage customers with smart meters from moving suppliers, as 3G smart meters fail to report energy usage if the consumer changes suppliers.
Thinking of switching to Avro Energy? We can help!
As we can see, there are lots of good reasons to consider switching to Avro Energy. And we can help to make the process as quick and easy as possible.
We can ensure that you're getting the very best tariff for your needs, and manage every stage of your switch from end-to-end. So you can get cheaper energy, hassle-free.