What To Do If Your Energy Supplier Goes Bust
Switch energy suppliers in minutes to save up to £400 a year!
Take back control over your energy bills! Call us and let our experts guide you on how to make big savings.
Free service - Available Monday to Friday from 9am until 7pm
Switch energy suppliers in minutes to save up to £400 a year!
Take back control over your energy bills! Call us and let our experts guide you on how to make big savings.
Free service - Available Monday to Friday from 9am until 7pm
In regards to energy management, it's possible you've been with at least one energy supplier that's gone bust over the past few years. If your energy supplier has gone bust, you may worry that your energy supply will be cut off or that your bills will skyrocket under a new supplier. But the more we know and understand what happens if your energy supplier goes bust, the less fearful such a change will be.
Last update: March 2021
Between the global pandemic, the looming uncertainty surrounding Brexit, and industries in a near-constant state of flux, many UK markets seem on the cusp of cataclysmic change. And that's as true for the energy industry as it is for any other.
Will my energy supplier go out of business?
Even though the "Big 6" energy suppliers (British Gas, E.On, N Power, SSE, EDF and Scottish Power) rarely offer the best energy deals and rates, it's understandable that many UK consumers prefer a reliable name when there are so many smaller suppliers going bust.
Although the "Big 6" energy companies supply around 70% of the UK's gas and electricity, there are many smaller independent suppliers to choose from, with over 50 active energy suppliers in the market right now. Most recently, promising energy companies like Tonik Energy, Effortless Energy, Toto Energy, Breeze energy and more have folded, while council-funded Robin Hood Energy and all the suppliers reliant on it were bought out by British Gas earlier this year.
However, there are many reasons why households may be better served by a smaller supplier. These include cheaper energy deals, a greener energy fuel mix and even superior customer service. And even if your smaller supplier does go bust, it's not the end of the world.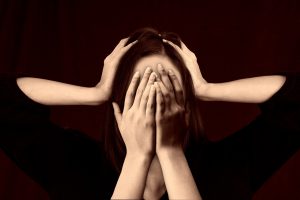 Why do energy suppliers go bust?
There are a number of reasons why (mostly) smaller energy suppliers go bust. The principal reason, however, is cash flow. The energy industry operates on razor-thin margins to begin with. And the easiest way for smaller energy suppliers to make an impression is by undercutting the larger suppliers is by undercutting them on their prices.
As such, it can take years for a smaller supplier to become profitable. If they lose customers due to lapses in customer service (which can easily happen as smaller teams get over-stretched), their cash flow is stretched even thinner.
One operational slip up can result in heavy fines from Ofgem which can cause fatal cash flow problems. Especially when new customers are scared away by poor Trustpilot reviews.
What do I do if my supplier goes bust?
We understand that if your energy supplier goes bust, it can be a source of great anxiety. Especially if you were really happy with them. However, as frustrating as it may be, the best thing to do is sit and wait to see what happens next.
In due time, a supplier of last resort will be nominated to take over your energy supply. When you know who this is, you are well placed to take further action. However, that doesn't mean that you can't educate yourself. Better understanding the procedure can help to allay your anxieties and make better informed decisions about your energy supply.
To save you the trouble of searching through various online resources to get the help you need, we've compiled this helpful guide which should answer any questions you have about the procedure.
We've also added an FAQ section at the end.
Will my gas and electricity be cut off?
No. This is a very common (and completely understandable) fear that energy consumers have when their supplier goes out of business. But as of 2003, part of Ofgem's role as the energy industry regulator is specifically to prevent households from losing their energy supply.
Will I have to find a new supplier?
No, a supplier of last resort will be chosen for you. It's a good idea to wait until you know who this is, and the transition has occurred before deciding whether or not you should take your business elsewhere.
Who will choose my new supplier?
It is part of Ofgem's responsibility to provide what is known as a "safety net" for your energy supply. This means that they choose a suitable new supplier and oversee the transition so that it is as simple and stress-free as possible for customers.
Will my energy tariff change if my supplier goes bust?
Almost certainly, yes. In some cases, when a larger supplier buys out a failing smaller supplier, they may try to accommodate or match the tariffs that customers use so that the amount they pay stays the same, even if the name of the tariff changes.
In cases where Ofgem has had to intervene, however, what usually happens is that customers are placed on a "deemed contract" with the supplier of last resort. This is the same sort of contract as when you move into a new home and have to use the previous occupant's supplier.
On a deemed contract, you will inevitably be placed on a standard variable tariff. Because the cost of wholesale energy is quite low at the time of writing, that may not be so bad. But these rates are usually more expensive than fixed rate tariffs.
When you know who has taken control of our supply and what their unit rates and standing charges are, you are well positioned to see how much you can save by switching. When you're on a deemed contract you can change suppliers and tariffs at any time without incurring an exit fee.
COVID-19
More than ever, our team of experts remain on deck to help you make savings on your energy. We understand how deeply the lives of many are affected by these trying times and we want to support you the best we can. More on your energy supply during COVID-19 in our article.
When will I know who the new supplier is and the date I'll be switched to them?
As soon as Ofgem has nominated an energy company to take over your supply, they should be in touch with you within a couple of weeks to let you know what happens next. By all means take a look at the tariffs that they have on offer and get in touch with them to see if they can start you off on something that will be more beneficial to your household than a deemed contract with a default tariff.
What happens if I have a smart meter?
That depends on the specific type of smart meter. First generation SMETS 1 smart meters use 3G technology to communicate with energy suppliers. Unfortunately, these meters cannot communicate if you switch energy suppliers. Although they can still help you to keep track of your usage without having to keep venturing out to the meter cupboard. Your new supplier will likely be willing to install a next generation SMETS 2 smart meter free of charge after the dust has settled from the transition.
If you already have a SMETS 2 smart meter, these use a different network, meaning that they can still transmit your energy usage data, even if you switch suppliers.
Will I be on a different contract with my new supplier?
Yes, you will almost certainly be placed on a "deemed contract", and placed on the supplier's standard variable tariff.
Will my bills go up?
Possibly. Although Ofgem will do their best to choose a supplier that can offer as seamless a transition as possible, depending on the tariff you had with your failed supplier, you may find that the standard variable tariff on a deemed contract has higher unit rates and / or standing charges for your gas and electricity.
Will I be able to switch supplier if my energy company goes bust?
Yes, you can. But Ofgem recommends waiting until after the transition is complete and the dust has settled. Especially if you are in credit with your old energy supplier. There's an chance (albeit a very, very slim one) that any credit you've accrued could be lost if you switch before a new supplier has taken charge of your energy.
However, if you're already in the process of switching when your supplier goes bust, you will continue to switch without impediment. You won't need to do anything.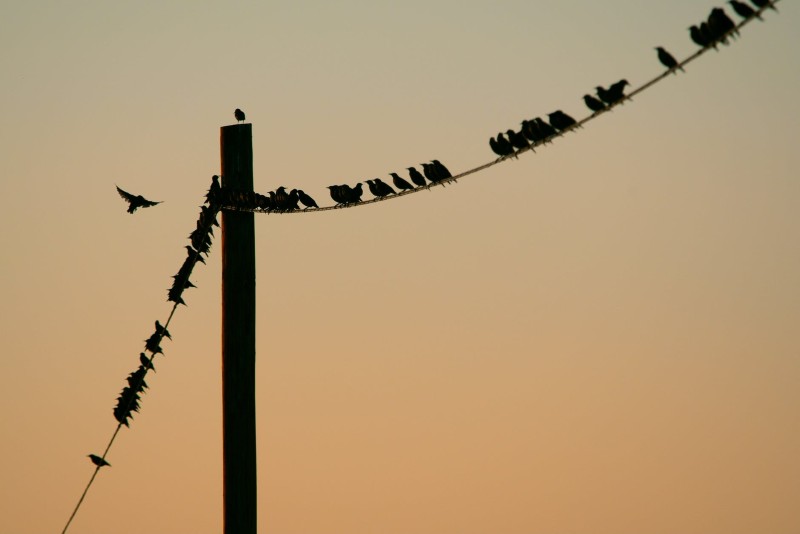 "I'm in credit to my old supplier. Will I get this money back?
Yes. When a new supplier takes on a failed supplier's customers, it also takes on any credit that is owed. However, Ofgem recommends taking a meter reading (with photos) and making a note of your account balance, just to be on the safe side.
I'm paying back debt to my old supplier. Will I still pay this to my new supplier?
This is a little bit more complicated. It really depends on the specific agreement between your failed supplier's administrators and your new supplier. If they have arranged to take on customer debts, you will need to pay the debt back to your new supplier.
Again, the best thing to do is hang fire and wait for your new supplier to advise you.
I had made a complaint to my old supplier and I'm still waiting for it to be resolved. What happens now?
When transitioning to a new supplier, your complaint may be rendered irrelevant. However, if it still pertains to the supply that they have taken over, and still affects you as their new customer, you will have to raise the complaint again with the new supplier. If they do not resolve your complaint within 8 weeks, the matter can be taken to the Energy Ombudsman.
I'm not sure who my supplier is. What should I do?
Most of us know who suppliers energy to our homes. But if you've just moved in to a new property, you may be unaware of who is in charge of your energy supply. Rather than wait for your first bill to arrive, you can find out who supplies energy to your property by contacting your area's Distribution Network Operator. They can tell you who supplies electricity to your home. They can also let you know your MPAN number, which will be helpful if you want to change suppliers later. While your gas will likely be supplied by the same company, you can check this by contacting your area's Gas Transporter.
You can find your Distribution Network Operator in this table:
| Region Where You Live | Distribution Network Operator | Contact Number |
| --- | --- | --- |
| North Scotland | Scottish and Southern Electricity Networks | 0800 048 3515 |
| Central and Southern Scotland | SP Energy Networks | 0330 1010 300 |
| North East England and Yorkshire | Northern Powergrid | 0800 011 3332 |
| North West England | Electricity North West | 0800 195 4141 |
| Merseyside, Cheshire, North Wales & North Shropshire | SP Energy Networks | 0330 1010 300 |
| East Midlands & West Midlands | Western Power Distribution | 0800 096 3080 |
| South Wales & South West England | Western Power Distribution | 0800 096 3080 |
| London, South East England & Eastern England | UK Power Networks | 0800 029 4285 |
| Southern England | Scottish and Southern Electricity Networks | 0800 048 3516 |
| Northern Ireland | Northern Ireland Electricity Networks | 03457 643 643 |
You can find your Gas Transporter in this table:
| Gas Transporter | Area | Contact Number |
| --- | --- | --- |
| Cadent Gas | North West of England, West Midlands, East of England and North London | 0800 389 8000 |
| Northern Gas Networks | North East of England, Northern Cumbria, and much of Yorkshire | 0800 040 7766 |
| SGN | Scotland and Southern England | 0800 912 1700 |
| Wales & West Utilities | Wales and the South West of England | 0800 912 2999 |
Can I / should I switch supplier now?
As soon as a supplier has been nominated by Ofgem to handle your energy supply, they will be in touch with you to let you know what happens to your supply. This includes letting you know what tariff you will be moved to, and when you should receive any outstanding credit balance.
Although Ofgem does not recommend switching until after the transition, there's absolutely no reason why you can't start looking for alternative energy deals to see whether you could save money by switching, or if you're better off sticking with Ofgem's nominated supplier.
We can take the time and effort out of this for you by scouring the market for the best energy deals to suit your household's needs. We'll even manage your switch for you from end-to-end. So you can get cheaper, greener and more reliable energy faster.
Want to know more?
Read More