Boost Energy: Plans, Contact & Reviews in 2022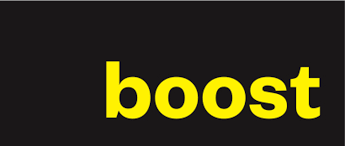 Looking to switch over to Boost Energy?
Let our experts advise you on the best offers on the market!
Monday to Friday – 8.30 am to 5.30 pm
Switch Plan disclaims that they are not in partnership with Boost Energy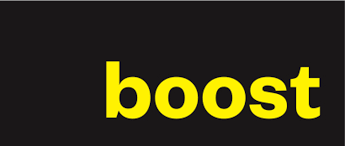 Looking to switch over to Boost Energy?
Let our experts advise you on the best offers on the market!
Monday to Friday – 8.30 am to 5.30 pm
Switch Plan disclaims that they are not in partnership with Boost Energy
On this page, you will find all the information you need about switching to Boost Energy. If you decide you want to switch to Boost after reading our handy guide, you need to get in touch with them directly. Or, give us a ring and chat to one of our experts about your alternative energy options!
Last updated: April 2022
We Consider Boost Energy A Moderately Stable Supplier
As you may have heard on the news, the UK energy market is currently under an immense amount of stress putting several energy suppliers out of business. We have designated Boost Energy as a moderate risk supplier right now, which means that they could face trouble if the UK energy crisis worsens much further. To learn more about this and stay updated you can read our page on the UK energy crisis.
Boost Energy is a subsidiary of OVO Energy, one of the UK's largest energy groups and now of the UK's "Big 6", which means that they have strong financial backing and a well-developed infrastructure. If you are interested in an energy supplier that has the feel of a small scale supplier but the backing of a large scale supplier, then Boost Energy might be for you. If this interests you, we suggest you continue reading as all of the information below provides valuable insights you might find helpful.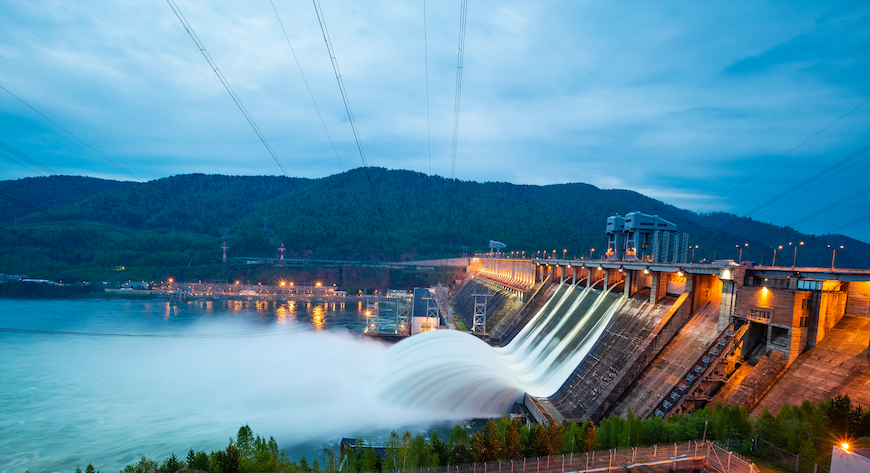 | Boost Energy | |
| --- | --- |
| Founded | 2017 |
| Client Email | hello@boostpower.co.uk |
| Client Number | 0330 102 7517 |
| Log in | Log into your Boost Energy account here |
| Number of clients | 350,000 |
| Postal Address | 290 Moston Lane, Manchester, England, M40 9WB |
Should I switch to Boost Energy?
Are you looking to switch to a new energy provider? There are many to choose from. But not every consumer wants to commit to direct debits, contracts and monthly bills. Boost Energy claim to make managing your energy easier. They bring a prepaid energy tariffs to the market. These are designed to make it easier for customers to keep track of their energy usage and take control of their billing. For some, this may be an appealing alternative to the traditional model of estimated usage and direct debits which can lead to billing inaccuracies.
But how well do Boost Energy live up to their claims to make customers' lives easier? And how do they compare to other, similar energy suppliers? Let's take a look at what Boost Energy have to offer so that you can make an informed choice before you consider switching…
Who are Boost Energy?
Boost Energy are a part of OVO Energy. So, while the brand may be different, you know that your energy is provided by an established supplier. Boost Energy was established in 2017 in an attempt to better meet the diverse needs of OVO's customers. The new brand is built around its "mission is to create PAYG energy that works around you".
Here are some key details about Boost:
At the time of writing, they have over 350,000 customers all over the UK.
They supply both gas and electricity and have a modest range of tariffs with no exit fees.
They supply to both traditional prepayment meters and smart meters.
At present, their service does not support Economy 7 meters.
Customers are required to top-up their meters using the mobile app prior to the energy being used. This is done through the free mobile app available on the Apple and Google Play stores. At present, Boost Energy supplies power exclusively to homes, although its parent company OVO also has business tariffs.
Boost Energy Tariffs
Boost Energy tariffs are fairly modest in number since they cater exclusively to customers with prepayment meters. They have tariffs for traditional prepayment meters as well as smart meters. They are also happy to install a smart meter in your home free of charge.
Energy Crisis and Boost Tariff Pricing
As a result of the energy crisis in the UK, many suppliers including Boost Energy have stopped advertising many of their tariffs, making it difficult for us to accurately display their current costs, we apologize for the inconvenience. To learn more about which tariffs are available you can contact our energy experts at 0330 818 6223
Compare Boost Energy Tariffs
Costs associated with this tariff plan can be seen here:
| Plan name | Tariff type | Type of fuel | Is the tariff live? | Standing charge (p/day) | Unit rate cost (p/kWh) | Average total annual cost (£/year) | Exit cost (£/fuel) | Green tariff?** |
| --- | --- | --- | --- | --- | --- | --- | --- | --- |
| / | Prepayment Variable | Electricity | ❌ | 31.32 p* | 18.47 p* | £ 668.33* | £ 0.00 | $UK_NRJ_BE_Elec_PAYG_green$ |
| / | Prepayment Smart | Electricity | ❌ | 31.32 p* | 18.47 p* | £ 650.03* | £ 0.00 | $UK_NRJ_BE_Elec_PAYG_2_green$ |
| / | Prepayment Variable | Gas | ❌ | 36.33 p* | 3.14 p* | £ 509.50* | £ 0.00 | $UK_NRJ_BE_Gas_PAYG_green$ |
| / | Prepayment Smart | Gas | ❌ | 36.33 p* | 3.14 p* | £ 509.50* | £ 0.00 | $UK_NRJ_BE_Gas_PAYG_2_green$ |
* Please note that these prices are national averages and can vary significantly from one region to another. Despite the current volatility of the market, we attempt to maintain this pricing information as up-to-date as possible. Prices and availabilities are therefore updated on a weekly basis. To get the most accurate information possible, you can call our experts today that will give you the current prices for your location.
* Based on the Typical Domestic Consumption Values (TDCV) defined by Ofgem. On average: 2,900.00 kWh of electricity and 12,000.00 kWh of gas per year.
** $Green_tariff_def_BE$
Rates are inclusive of VAT at 5%.


As you can see from the table above, the tariffs for both plans are the same. The difference between the two plans is convenience. PayG Smart allows the customer to top up their electricity and gas via their mobile phone, whereas the traditional PAYG plan requires the customer to visit in person.
Energy mix and renewability
Many of today's consumers are very conscious about how their choices affect the planet. As such, readers may want to know whether or not Boost uses renewable energy.
While the brand is not currently 100% renewable, its energy is 50% renewable as standard at no extra cost to the customer. This applies to both traditional and smart meter tariffs. So while they are not completely renewable like, for instance, Bulb, you can be assured that Boost Energy is a partially renewable and ethical choice.
Customer service
When choosing an energy provider, it's essential that you feel looked after. Customer service is an essential metric in choosing a new energy provider. Even a great deal on a tariff can be poor compensation if something goes awry, and you're unable to get the support you need from a human being.


Our energy experts are here to help

Free service - Available Monday to Friday from 8.30 am until 5.30 pm


So, how does Boost Energy customer service stack up? Let's look at some of the most important elements of customer service to measure Boost Energy's performance:
Response time
When you have an issue with your energy supply, a fast response time is essential in helping you take control of the situation and gain peace of mind. Unfortunately, this is one area where Boost Energy customer service could use improvement.
In an independent investigation into customer waiting times last year, Boost Energy customer service teams took over 17 minutes on average to answer calls. This was among the slowest of the companies investigated, although several minutes faster than the slowest at over 20 minutes. However, this has since been addressed, as you can see in the response to a user query in Boost's customer forum here.
Issue resolution
Boost received an above-average number of customer complaints, according to data from Ofgem.
However, while there were more Boost Energy complaints than there were for competitors, the brand was one of the best surveyed for speedy issue resolution:
Boost Energy resolved 85% of all customer complaints in Q1 2019 on either the same or the next working day.
92% of all customer complaints recorded in that time were resolved over the following three months.
Boost Energy has resolved more than 99% of all customer complaints within two months.
Numerous Trustpilot Boost Energy reviews cite great satisfaction with Boost Energy customer care, and the brand has responded with aplomb to criticisms and complaints on the platform:
Vulnerable customers have expressed that Boost Energy has looked after them well and made them "feel safe".
Ease of topping up was commonly cited
Customer service received mostly excellent reviews.
One review cited the switch to Boost as the "best choice I have ever made".
Our energy experts are here to help
Free service - Available Monday to Friday from 8.30 am until 5.30 pm
Ease of use
When moving to a new energy provider, you need to know that they will make setting up and managing your account as easy and frictionless as possible. Especially if you're using a prepayment meter. Many customers who use prepayment meters worry that they'll be left without credit when they need it or that it's going to be time consuming or inconvenient to top-up.
Let's take a look at whether Boost Energy is easy to use…
Topping up
The mobile app allows smart meter users to track their consumption. It also enables both smart meter and traditional meter readers to top-up their credit. Users can top-up using the app or the website, although if they prefer they can also top-up in any PayPoint shop.
Other mobile app features
As well as enabling users to check their usage and top-up their credit, the app makes it easier to keep up with your credit by enabling users to schedule automatic top-ups. Another useful feature is that customers can set aside a little extra every month for winter when energy usage tends to be much higher. Furthermore, if they are low on funds and need a little extra credit to see them through until payday, they can get up to £30 worth of emergency credit at no extra charge.
All told, Boost Energy put a number of measures in place to make it easier for costumers to manage their energy usage and expenditure. However, it's worth mentioning that some users report difficulties when using the app. Many of these were caused by a troublesome update which, at the time of writing, has been rectified.
Switching to Boost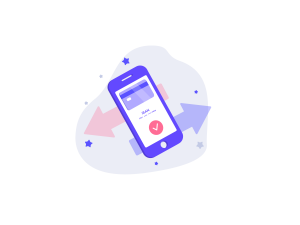 Switching to Boost is quick and easy and there are a number of ways to do it. New customers can move their energy supply by getting an online quote from their website, or contacting the customer service team on 0330 102 7517.
However, if you want to make it even easier, we're more than happy to lend a helping hand.
Think Boost Energy Might be for you? Let us handle your switch!
Let us handle all aspects of moving your energy supply with our Switch Plan.
We can help to ensure that you're getting the best deal for your needs, and offer comprehensive end-to-end assistance for every aspect of your move.
Read more about other suppliers:
Available Monday to Friday from 8.30 am until 5.30 pm
FAQ
Is Boost good value for money?
Boost is rated "fair" in terms of value for money by the respondents of the Which? survey. However, in fairness, the brand does not base its appeal around being the cheapest on the market, or helping customers to make big savings.
Boost Energy's USP is empowering its customers to take control of their energy bills by taking control of their usage. Which is most likely why reviewers on Trustpilot generally have nicer things to say about the brand's customer service than value for money.
How much of Boost's energy is renewable?
Looking for a greener energy plan? You're in luck with Boost! At present, 50% of Boost's energy is renewable as standard at no extra cost to the customer. This applies to both traditional and smart meter tariffs. At the time of writing it is unclear when or if Boost Energy will be 100% renewable.
⏱️ How do I top up my Boost Energy meter?
Topping up is easy. You can use the mobile app to top up your account, wherever you are. And remember- if you're low on funds, the app gives you up to £30 worth of emergency credit at no extra charge. You can also top up via Boost Energy's website or in any PayPoint shop.
⚖️ How does Boost Energy compare to similar providers?
The brand was joint-20th out of 35 energy companies in a satisfaction survey carried out in September 2019. This position is shared by Utilita and Robin Hood Energy, which are also prepayment specialists. Boost Energy parent company OVO was ninth on the list.
Updated on 8 Apr, 2022