Business energy in 2022: suppliers, rates & switching
Switch energy suppliers in minutes to save up to £400 a year!
Take back control over your energy bills! Call us and let our experts guide you
on how to make big savings.
Monday to Friday – 8.30 am to 5.30 pm
Switch energy suppliers in minutes to save up to £400 a year!
Take back control over your energy bills! Call us and let our experts guide you
on how to make big savings.
Monday to Friday – 8.30 am to 5.30 pm
There are quite a few energy payment methods to choose from. Some customers opt to pay their bill every month, some pay quarterly and some pay for the electricity they use in advance. Different energy payment methods come with different pros and cons. Finding the right energy payment method for your household can make it easier to stay on top of your household outgoings and save on your energy bills.
Last updated: April 2022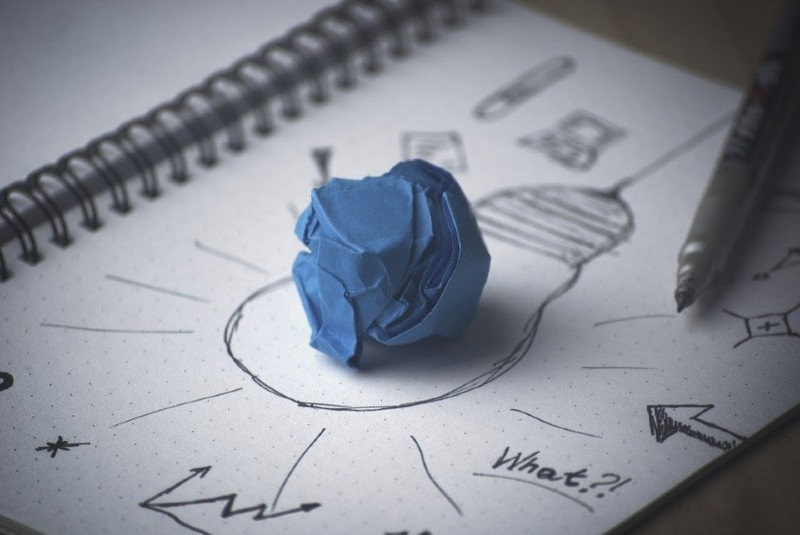 Your business needs energy to operate. But it certainly doesn't need to spend over the odds on energy. At Switch Plan, we're not just passionate about helping domestic energy consumers save money. We also care a great deal about business energy consumers too! After all, enterprises like yours are what keeps our country prosperous. You employ our citizens. You supply our goods and services. You are part of the commercial and economic engine that keeps Britain running! It's only right that we help find you the most affordable fuel on which to run!
Business Energy explained
With so many operational plates to spin every day, you probably haven't given all that much to your Business Energy rates. You've likely just written them off as an unavoidable and necessary expense. But the more you come to understand about what makes your Business Energy rates and how much variation there is between different suppliers and tariffs, the more you'll realise how much you could be saving.
Why should I switch Business Energy suppliers?
Your energy supply makes no discernable difference to the quality of service you offer your customers. If you can deliver the same operational excellence while saving money, surely it's worth the investment of a few minutes to look into changing supplier or tariff? Especially when we're here to do all the heavy lifting for you.
Some of the reasons for switching Energy tariffs include:
Financial savings and improved cash flow
Better "green-cred" when you switch to a supplier with a more renewable energy mix.
More ready capital to invest in your business and its growth.
You're almost certainly paying more than you could (and should) if you're on a standard / default plan.
What determines my Business Energy costs?
Your Business Energy costs are determined by a range of factors. Of course, your energy use is one of the most obvious and important. Don't worry— we'll explain some ways you can reduce this later. Other important factors include:
Your type of meter and Energy Profile (Business with profiles 03-04 tend to pay less than those with profiles 05-08).
The size of your business. Smaller businesses often end up paying more.
The length of your contract, and whether or not it's on a "rollover rate" AKA default or standard tariff.
Your company's credit rating. At least, potentially. Some suppliers may reserve their best deals for companies that are in good financial health.
Are Business Energy tariffs cheaper than domestic?
In terms of standing charges and prices per KiloWatt hour (kWh) Business Energy rates are significantly cheaper than domestic rates.
It's worth noting, however, that the Energy Price Cap that applies to domestic tariffs (£1,042 per year at the time of writing) does not apply to Business Energy.
What are Micro Businesses and how do they benefit in terms of Business Energy?
A Micro Business is a small business that uses comparatively little energy. According to Ofgem rules, they have access to more flexible deals than their enterprise-level counterparts. In Business Energy terms, a Micro Business is one that:
Uses less than 100,000 kWh of electricity a year OR
Uses less than 293,000 kWh of gas a year OR
Has fewer than 10 employees an annual turnover of less than €2 million.
Do all energy suppliers have Business Energy tariffs?
The great thing about Business Energy is that business owners looking to switch supply have a wide range of options to choose from. All of the "Big 6" energy suppliers and most of the smaller and independent suppliers all have at least one business tariff available. So whether you're looking for a supplier that's better value, more renewable, has better customer service or all of the above, there's a good chance you can find what you're looking for.
Does business energy dual fuel exist?
While suppliers will provide both electricity and gas to businesses, they do not offer the same dual fuel tariffs that are extended to domestic energy consumers.
You'll have to acquire quotes and secure contracts for each fuel individually. However, this gives you the freedom to find the best deals on each individual fuel from different suppliers.

Our energy experts are here to help
Free service - Available Monday to Friday from 8.30 am until 5.30 pm
Business Energy Suppliers: How do their rates measure up?
You're busy running your business. You probably don't have much time on your hands to compare Business Energy rates. Fortunately, we've done the hard work, so you don't have to. Take a look at the table below and you'll see a list of rates so you can compare them directly.
Here we've taken 10 of the most popular Business Energy suppliers' best electricity deals (at the time of writing) and compared them directly so that you can get a flavour for what the energy market has to offer for business customers:
| Supplier | Standing Charge (Pence per Day) | Price Per kWh (Pence) |
| --- | --- | --- |
| British Gas | 27.97 | 12.94 |
| EDF | 25 | 14.10 |
| E.On | 30 | 13.68 |
| SSE | 25.57 | 12.44 |
| Scottish Power | 26.43 | 13.24 |
| N Power | 23.54 | 14 |
| Bulb | 27.40 | 12.05 |
| Octopus Energy | 22.64 | 12.69 |
| Dual / Smartest Energy | 20.23 | 13.02 |
| Opus Energy | 25 | 13.11 |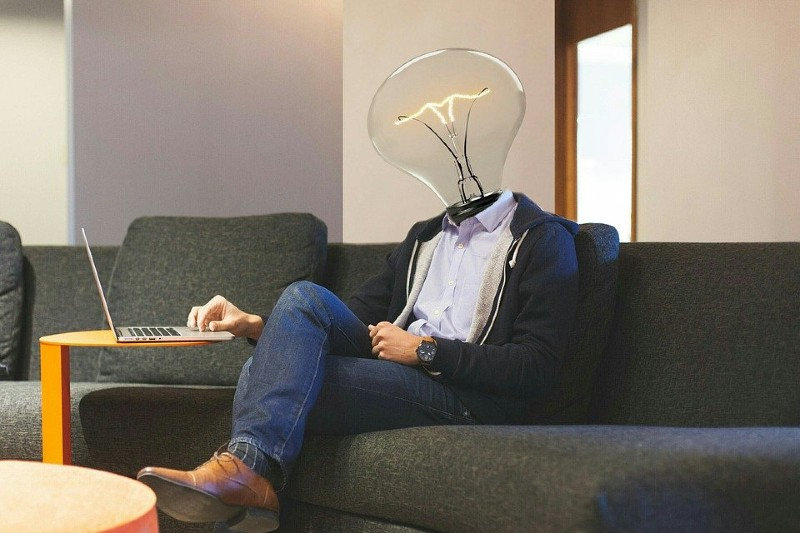 Who is the Best Business Energy Supplier?
That's a tricky question to answer. It really depends on what you're looking for in a supplier. If you're looking for a reliable brand, any of the "Big 6" is a safe bet. However, while some of them have 100% renewable electricity tariffs, their energy mixes are not as encouraging for gas.
What's more, they're rarely the best option where price is concerned.
However, many business owners may baulk at using a smaller more obscure firm. While they may be able to offer highly competitive rates, some charge so low that it proves their undoing and they collapse under their own weight.
If you're looking for a good mix of reliability, renewable energy mix, affordability and good customer service, Bulb or Octopus are both good all-rounders, while a business-only supplier like Opus Energy may be better placed to manage the needs of your enterprise.
What's the average price per kWh for business electricity?
Business electricity prices really depends on the size of your business. Bigger businesses tend to get better rates than SMBs because they are seen as more lucrative and desirable clients with greater needs and thus more profitable to energy companies. What's more, they are less likely to go under than their smaller counterparts, representing less risk to suppliers.
On average, businesses can expect to pay roughly:
Micro Businesses: 16.09 p/kWh
Small Businesses: 13.95 p/kWh
SMBs: 12.44 p/kWh
Medium Businesses: 11.51 p/kWh
Large Businesses: 11.25 p/kWh
Enterprise Level Businesses: 10.01 p/kWh
This means an average energy cost of 11.66 p/kWh.
Not sure how to cut business energy costs? Try the following…
No matter which supplier and tariff you choose, you can enhance the savings you make by making some smart operational changes that will drive down energy usage, save your business money and improve your cash flow.
Try implementing as many of the following as possible and watch your energy bills plummet:
Use LED or CFL bulbs to light your premises. Incandescent bulbs waste a shocking 90% of their energy on generating heat.
Install timers or motion sensors in your bathrooms and corridors to switch lights off when they're empty.
Stop leaving computers on standby mode. Switch them off after the working day ends.
Set up a temperature control for your thermostat that only operates below 23 °C. Even a 1°C adjustment can reduce your energy costs up to 8%.
Embrace remote working for some of your employees. It'll also result in a reduction in water usage and consumables, too.
Want to Switch Business Energy? Let us do the hard work
Are you looking for a new Business Energy Supplier? Not sure where to start? We understand that running your business takes up the lion's share of your time and energy. That's why we're happy to not only help you find the perfect supplier for your needs, but manage your switch from end-to-end. So you can focus on doing what you do best… running your business!
No hassle, no strings… just awesome energy savings.
Call us today on 0330 818 6223. We're available from 8.30 am to 5.30 pm.
To read more on this topic, check out these guides:
Available Monday to Friday from 8.30 am until 5.30 pm
FAQ
Why is my Business Energy bill so high?
There are a number of potential reasons. You may be on a "Deemed Contract" with an energy supplier which almost certainly means you're on a standard or default tariff. They virtually never offer the best kwh rates. Alternatively, you may simply need to take active steps to reduce your energy usage and clamp down on wanted energy in the office. For instance, switching computers off rather than leaving them on standby can save households up to £80 a year.
Can you imagine what it could save your business?
✋ Does the Energy Price Cap apply to Business Energy rates?
Unfortunately not. However, the unit rates per kwh tend to be significantly below those energy companies provide for domestic customers. So even if you're a small business (and as such paying at the upper end of the scale), you're still getting a better rate than a domestic customers.
⏱️ Can you get smart meters for business?
Yes, absolutely. All of the big 6 and even most smaller suppliers provide Smart Meters to their business customers. Smart Meters are a great way for businesses to monitor their energy use and gauge the efficacy of their energy saving measures in real time.
What's more, your energy usage data is transmitted directly to your supplier. So you'll never need to worry about inaccurate bills impinging on your cash flow.
❌ What happens if my Business Energy Supplier goes out of business?
It's rare but not unheard of for high profile energy companies to go bust. Especially smaller suppliers who try to undercut their competitors on price but, for whatever reason, don't gain enough of a market hold to become viable.
When this happens, Ofgem have a Safety Net in place which you can read about here. You will be referred to by a new supplier within 14 days and there will be no loss of service for your business. Once this process is complete, you're free to switch to another tariff or supplier if you wish.
Updated on 11 May, 2022