Compare utility bills to find the best deal
Needing to switch up a few things in your life?
By switching energy suppliers you can save up to £400.
All you have to do is give us a call. So what are you waiting for?
Monday to Friday – 8.30 am to 5.30 pm
Switch Plan is rated 4.0/5 on Trustpilot
Ad
Needing to switch up a few things in your life?
By switching energy suppliers you can save up to £400.
All you have to do is give us a call. So what are you waiting for?
Monday to Friday – 8.30 am to 5.30 pm
Switch Plan is rated 4.0/5 on Trustpilot
Ad
Think of comparing energy suppliers like comparing apples to oranges: they are all different. In fact, it is important to constantly be searching the market (which, we can also do for you!) so that you can always get the best deal possible. Comparing utility bills and comparing energy deals can help you to find the best possible price for these important services. Want to know more? Keep reading!
Last update: August 2022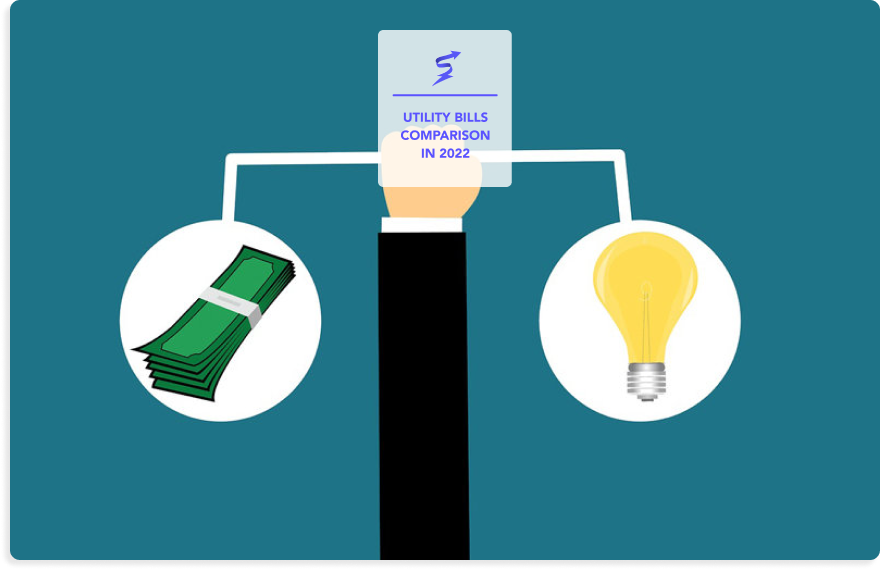 Prices can vary significantly between suppliers, so it's important to ensure that you shop around before signing on the dotted line. To show you just how easy it is to compare utilities prices and bills – and to see how much you could save by switching – we're taking a closer look at utilities and how to get the most for your money.
List of utilities
Before you begin comparing utility bills, it's important to understand exactly what's meant by utilities. While the exact services that are considered utilities can vary, in most cases, a list of utilities will look something like this:
Gas
Electricity
Water
Internet
Phone services
Of these, the most important utilities are gas, electricity and water. However, as gas and electricity are significantly more expensive than water, these are the two utilities that will probably make up the majority of your essential household payments. Also, if you are feeling a bit overwhelmed with your current energy plan, let us help you switch! By ringing us at the number above, our experts can help you switch suppliers in under 20 minutes.
Average utility bills in the UK
Some utilities, like internet and phone services, cost the same no matter how many people are using them. However the cost of others, like gas, electricity and water, increases as consumption goes up.
The table below shows how the price of average gas and electricity bills has changed over the past 10 years and the average amount that UK households currently spend on energy.
| Fuel | 2009 | 2014 | 2019 |
| --- | --- | --- | --- |
| Gas | £582 | £752 | £663 |
| Electricity | £488 | £592 | £713 |
| Total | £1070 | £1344 | £1376 |
As the table shows, gas and electricity bills have gone up significantly over the past 10 years. This is true even though the total amount of energy we're using as a country is actually falling.
There are a number of different reasons for this. One of the main factors is the price of wholesale fuel. Thanks to dwindling resources, energy suppliers are having to pay more for their gas and electricity. These price hikes are inevitably passed on to the end user.
Networking costs, which make up around a quarter of your bill, have also increased. These are the costs involved in building, maintaining and operating the gas pipes and electricity wires that distribute energy around the country.
Suppliers have also seen their operating costs increase over recent years. They're spending more on marketing, sales, customer service and all other aspects of running a retail energy business. Like networking costs, these are also passed onto the consumer.
Last but definitely not least, taxes, charges and environmental levies make up a big part of your energy bill. All gas and electricity has Value Added Tax (VAT) added to it by the government. This is set at 5% and is the same across all supplier
If you live alone or with just one other person, or if your home is well insulated, your annual energy bill could be much lower than the national average. However, if you have a busy household and a property with single glazing, poorly fitting doors and no insulation, you could end up spending a lot more.
The average costs of other household utilities are:
Water – £415 per year
Internet – £363 per year
Line rental (required for phone and broadband connection) – £240 per year
That means that, in total, UK households are looking at spending an average of £2,394 on household utility bills.
Our energy experts are here to help
Free service - Available Monday to Friday from 8.30 am until 5.30 pm
Which energy supplier should I choose?
If you feel like you're currently paying too much for your gas and electricity, you may find you can save money by switching supplier. This is because different suppliers have different rates with some considerably cheaper than others.
To give you an idea of just how much you could save, the most expensive standard variable tariffs cost customers an estimated £1,042 per year. However, the cheapest suppliers charge just £873 per year for the same services. That's a difference of £169 per year.
Ofgem, the energy industry regulator, has capped average energy costs at £1,042. That means a typical household shouldn't spend any more than this on their average gas and electricity supply. However, if you have a big house, a big family or a poorly insulated property, you may still find your annual payments exceed the cap.
Although a lot of energy companies price their tariffs in order to meet the Ofgem price cap, there are a growing number that work to offer their customers cheaper deals. These companies often place a real emphasis on affordability and offer a good choice of low cost tariffs.
However, for a lot of customers, price isn't everything. While most people want a good deal on their utility bills, a lot also want to enjoy good quality customer service, easy access to digital tools, accurate billing and a hassle-free connection. This is why it's not always a good idea to choose an energy supplier based solely on costs.
Here are a few things to consider before choosing your energy supplier:
Price
Length of contract
Access to digital tools
Average customer review
Choice of tariffs
Fuel mix – how green is their energy?
Customer service
You'll be able to find information about a supplier's customer service and customer score online. You should also be able to find impartial customer reviews on sites like TrustPilot. Taking the time to properly research a supplier, and read through reviews, should make it easier to find the right energy company for your household.
Comparing utility bills to find the best deal
If price really is the most important thing to you, you can start your search by comparing the cost of various energy tariffs. The easiest way to do this is by using an impartial comparison service. This will save you a lot of time and hassle and allow you to compare a number of different utility bill options at once.
When looking at available tariffs, you'll see that there are two main options available: fixed rate and standard variable rate deals. If you choose a fixed rate deal, you'll pay the same amount for each unit of gas or electricity you use throughout your fixed period. If you choose a standard variable rate, the amount you pay will fluctuate in response to changing wholesale energy prices.
In general, fixed rate tariffs are cheaper than standard variable rate deals. You'll say an average of 10% by choosing a fixed rate deal. It's important to renew your fixed rate tariff when your initial contract period expires. Most energy companies automatically move customers onto standard variable rate tariffs when their fixed rate deals end. It's estimated around 54% of consumers are on a default variable rate deal, meaning that they could be paying over the odds for their energy.
If you have a prepayment meter, Economy 7 meter or require another type of specialist service, you'll need to compare these specific deals before choosing your supplier.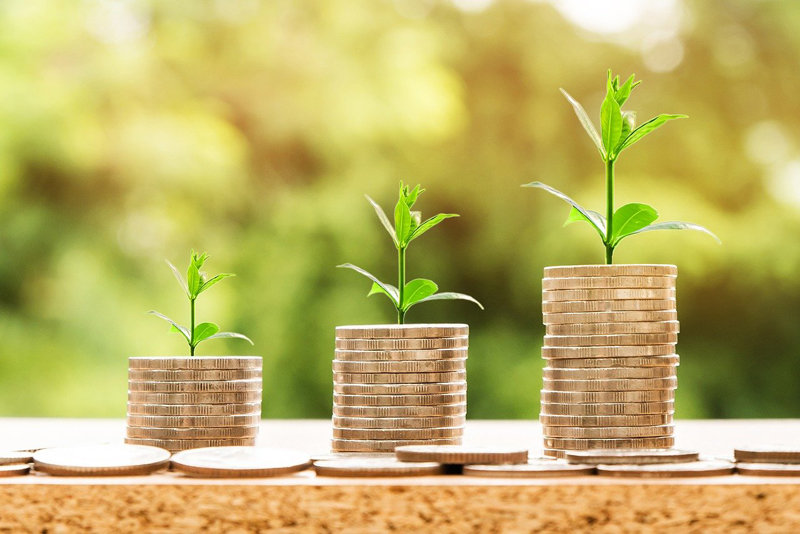 More reasons to switch energy supplier
Sustainability
As well as getting a cheaper deal on your utility bills, switching supplier can provide a range of other benefits. A lot of companies now offer 100% renewable electricity as standard. This means that all of the electricity you consume in your home will come from green sources like wind, solar and biomass.
Some green energy suppliers, including Bulb, Octopus Energy and Green Energy UK also offer green or offset gas. This means your energy supply is effectively carbon neutral.
If sustainability and green energy are important to you, finding a supplier with strong green credentials could be a good reason to switch.
Customer service
The level of customer service you receive can vary significantly between suppliers. Switching to an energy supplier with good customer service will help to ensure that all of your dealings with the company are easy, stress-free and productive.
You can tell a lot about a company's customer service by taking a look at impartial online reviews. Make sure you read as many as possible before you switch.
Digital tools
Having access to a good choice of digital tools can make it easier to manage your energy account. Switching to a supplier that has an app, or a well designed website and online customer area, can allow you to keep track of your energy usage, manage your account details and pay bills quickly and easily.
How does an energy switch work?
If you've compared utility bills, looked at the pros and cons of various suppliers and found a company that better suits your needs, it could be time to make a switch. Making an energy switch could well be easier than you think, especially if you use a specialist service like our Switch Plan.
Once you've provided a few key details, we'll arrange the switch for you. This will normally take a few weeks. You won't experience any disruption to your gas and electricity supply during the switch, the only difference you'll notice is the name on your utility bill – and the cost of your energy.
What are the best energy deals in the UK 2022?
To make the switch easier for you, you can find the cheapest energy tariffs down below.
Cheapest Dual Fuel Tariffs

| Supplier | Tariff Name | Availability | Annual costs electricity | Annual costs gas | Annual costs dual fuel | Green Tariff** |
| --- | --- | --- | --- | --- | --- | --- |
| | / | ❌ | £ 8.90* | £ 573.91* | £ 1,054.46* | ✖️ |
| | / | ❌ | £ 8.90* | £ 573.91* | £ 1,084.62* | ✖️ |
| | / | ❌ | £ 40.35* | £ 2,171.82* | £ 1,090.46* | ✖️ |
*All live tariff rates are updated weekly. Prices vary from one city to another, so we chose to display national averages.
*Based on Ofgem's Typical Domestic Consumption Values (TDCV): 2,900.00 kWh of electricity and 12,000.00 kWh of gas per year.
**A tariff is green if for each kWh consumed a kWh of renewable energy is injected in the grid.
Cheapest Dual Fuel Live Tariffs
Due to the crisis, it can be difficult to find available energy tariffs for good prices. Following the three cheapest energy offers are listed.
Cheapest Dual Fuel Live Tariffs

| Supplier | Name | Type | Availability | Annual Cost | Green Tariff** |
| --- | --- | --- | --- | --- | --- |
| | Dual Fuel | Gold | ✅ | 1,928.68* | ✖️ |
| | Dual Fuel | Prepayment Variable | ✅ | 2,221.32* | ✖️ |
| | Dual Fuel | Ocelot | ✅ | 3,346.06* | ✔️ |
| | Dual Fuel | 1 Year Flexi Price Tariff | ✅ | 3,846.51* | ✔️ |
*All live tariff rates are updated weekly. Prices vary from one city to another, so we chose to display national averages.
*2,900.00 kWh of electricity and 12,000.00 kWh of gas per year on average, according to Ofgem's Typical Domestic Consumption Values (TDCV).
**Is a Green tariff if all the energy consumed is compensated by renewable energy injections in the grid.
Would you like to know more about comparing energy prices? Great! Here are some more related articles:
Available Monday to Friday from 8.30 am until 5.30 pm
FAQ
Who is the best utility provider?
As different customers want different things from their utility provider, there's no one 'best' option for everyone. While some customers prioritise affordability, others want a supplier that offers green energy, good customer service or digital tools.
Use an impartial comparison service, like Switch Plan, to find the best utility provider for your needs. Call 0330 818 6223
What energy tariff should I choose?
Again, different energy tariffs are designed to offer different benefits. Some customers like the affordability and security of a long term fixed rate deal. However, for other customers, the flexibility of a standard variable rate will be more appropriate.
If you use the majority of your energy at night, an Economy 7 or Economy 10 deal might suit you best. If you find it difficult to budget for your utility bills, you may find it useful to have a prepayment meter installed.
What's the easiest way to compare utility bills?
The quickest and easiest way to compare utilities bills is to use our Switch Plan. This will allow you to compare prices and other benefits to find the supplier and the tariff that's right for you.
Should you centralize your utilities in one place?
Bringing all of your utilities together in one place can make it easier to manage your various services. A lot of energy companies offer both gas and electricity. Some also provide internet, phone and other utility services.
While centralising your utilities can make admin easier to manage, it's possible that you'll end up paying more for your services. This is because one energy company is unlikely to offer the best deal for all of your utilities. If price is important to you, it's probably a better idea to shop around for each individual energy deal.
Updated on 18 Aug, 2022