Compare Small Business Electricity Prices for your Business
Looking for the best energy deal for your business? Switch to a new supplier in minutes!
Call us and let our experts switch you to a new energy plan for free.
Monday to Friday – 8.30 am to 5.30 pm
Ad - Service available Monday-Friday from 8.30 am - 5.30 pm
Looking for the best energy deal for your business? Switch to a new supplier in minutes!
Call us and let our experts guide you to the best energy plan on the market. For free.
Monday to Friday – 8.30 am to 5.30 pm
Ad - Service available Monday-Friday from 8.30 am - 5.30 pm
Small businesses have had to make drastic operational changes and go the extra mile to re-engage frugal and hesitant customers who had once been fiercely loyal to their brands. Most have had to grapple with reduced revenue, and as a result, had to make some tough choices with regards to spending. More than ever, the better visibility and transparency you have over your business finances, the easier it is to take control of your spending.
Last update: August 2022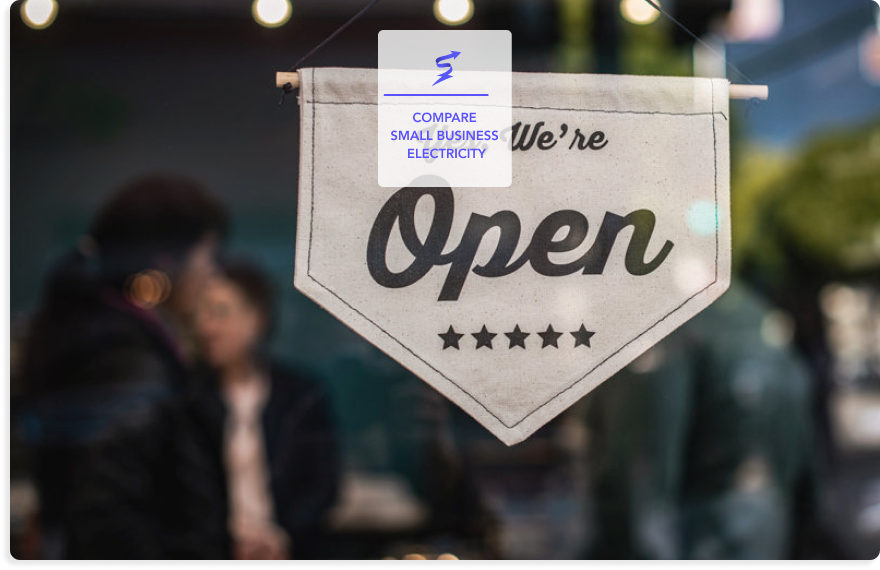 Luckily for entrepreneurs across the UK, comparing small business electricity supply plans, and switching providers, is easier than ever. This can help you find the tariff, and the supplier, that's right for your business and give your company the energy it needs to thrive.
Here, we take a look at what to look for in your small business electricity supply tariffs, how to compare suppliers and how to get the best deal for your company.
Average small business electricity pries
The average small business electricity rates can vary significantly depending on the industry and size of the company. Small companies that rely on remote workers probably only need a small amount of energy to power computers and phones. However, cafes, restaurants, shops and other businesses with a physical work or retail space will need much more energy.
Small businesses are generally divided into three categories: micro, small and medium. A micro business generally has 10 or fewer employees and a turnover of less than £632,000 per year. A small business is classified as a company with 50 or fewer employees and a turnover of less than £6.5million per year. While a medium business is a company that employs 250 or fewer people and turns over £25.9 million per year.
The table below shows the average energy consumption and cost of a small business electricity supply:
Business size
Average usage (annual)

Average price per kWh

Average annual cost
Micro
5,000 kWh – 15,000 kWh

15p

£900 – £2,244
Small
15,000 kWh – 25,000 kWh
14.7p
£2,367 – £3,660
Medium

25

,000 kWh – 50,000 kWh
14.5p
£3,774 – £7,234
As the table shows, the price per kWh is generally lower for medium businesses and those that have high electricity consumption. This is because suppliers often give high use customers preferential tariffs to encourage them not to switch.
To find out exactly how much you'll pay for each unit of energy your business consumes, you'll need to get in touch with your supplier. Your rate will depend on the amount of energy you use, the length of your contract and a number of other factors, so comparing the deals that are currently available is the best way to find the cheapest rate.
How to switch suppliers
Unlike domestic energy users, businesses can't compare prices and switch online. Instead, you'll need to use a specialist broker service. Your broker will be responsible for comparing tariffs and finding you the best deal. Your broker will probably take a commission for the service they provide, this will be paid by you but will come out of your monthly energy bill, so you may not even realise you're paying it.
Once your broker has found you a deal that you're happy with, they will ask you to confirm you want to switch. Your new tariff will start the day after your existing tariff expires. You won't notice any interruption to your energy supply.
Smart meters for small business energy suppliers
Smart meters are currently being rolled out to homes and businesses across the country. Having a smart meter installed in your commercial property can make your energy connection easier to manage. These handy devices automatically take regular meter readings and send them direct to your supplier. This means you won't have to worry about taking manual readings to keep your bill on track.
Smart meters aren't yet available from all suppliers. If you think a smart meter would benefit your business, look for an energy company currently offering the devices in your area.
Why should I switch business electricity suppliers?
There are a number of reasons to switch your small business electricity supply to another provider. In some cases, you might not be happy with the service you currently receive from your supplier. Other business owners might want a better deal or access to more advanced digital tools.
Better customer service
If your current electricity supplier has poor customer service, you might want to switch to a provider that values its customers more. Dealing with a company with good customer service can make life a lot easier and a lot more pleasant. You can often gauge the level of a company's customer service by looking at their social media profiles and online reviews. Checking these before you switch can help you find the company that's right for your needs.
Lower energy prices
If your small business currently pays a lot for its energy supply, you might be able to get a better deal by switching. The amount you pay for electricity can vary significantly between providers, so it's always worth shopping around for the best deal.
Switching suppliers also gives you the chance to add extras to your plan like 100% renewable energy or dual fuel. As a new customer, you may also have access to new introductory deals that reduce the cost of your energy even further. If these features are important to you, switching supplier could be the way to go.
Better digital tools
Having access to high quality digital tools can make it a lot easier to manage your small business electricity supply. Switching to a company with a good quality app or an easy to use website could help you keep an eye on your energy consumption, pay bills and manage your outgoings quickly and easily. Some apps even help you minimise your electricity consumption and reduce your bills.
The availability, and quality, of digital tools varies widely between suppliers. If this is something that you think would benefit your business, make sure you check what's available before you switch.
Switch to a company with a lower carbon footprint
For decades, energy generation has been a major contributor to air pollution and climate change. However, over the past few years, an increasing number of energy suppliers have been working to reduce their carbon footprint and make energy generation more sustainable.
A lot of small businesses place an emphasis on sustainability and green living. If your business values the environment and wants to boost its eco-credentials, switching to an energy supplier with similar values could help.
If you think a new supplier could be better for your business, we can make your switch as quick and easy as possible. 0330 818 6223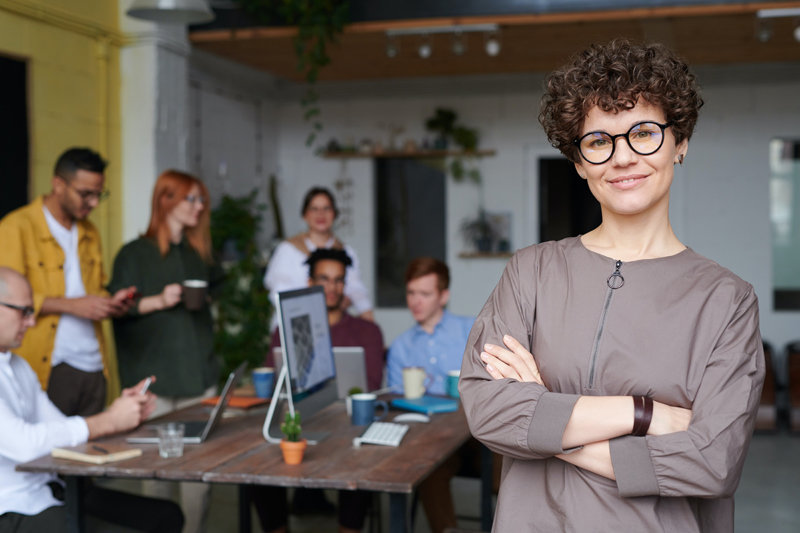 How can I compare business electricity suppliers prices?
There are a number of ways to company small business electricity suppliers. For many small businesses, the decision will come down to cost. Finding the supplier with the best value tariff for your business will help you to save money and stay in on top of your finances.
A good way to start your comparison is to look at the unit price charged by various energy providers for electricity. This is the amount you'll pay for every kWh you use. The lower the unit price, the lower your bill will be at the end of the month.
Another very important factor to take into consideration is the standing charge of your tariff. This charge covers the costs of connecting you to the grid and getting gas and electricity to your business. These costs include the maintenance of the energy networks, wires and pipes that carry gas and electricity across the country to your business.
Standing charges can vary significantly between suppliers. Choosing a company that has a low standing charge and a low unit price will help you find an affordable electricity supplier for your small business.
Average standing charges (pence/day):
British Gas – 78p
EDF Energy – 80p
E.on – 104p
Npower – 87.43p
Scottish Power – 56p
SSE – 54p
Bulb – 27.40p
Opus Energy – 95p
Yu Energy – 159p
The easiest way to compare electricity suppliers for your small business is to use our Switch Plan. Our Switch Plan will help you compare prices, tariffs and extras to find the service that suits your business perfectly.
0330 818 6223
Which are the best small business electricity suppliers?
As every business has its own unique requirements, it's hard to say which is the best business energy supplier. One company might choose a supplier because of its low prices while another might select a tariff because of its environmental credentials.
The biggest business electricity suppliers in the UK are:
Contract Natural Gas
E.on
Gazprom
Haven Power
Opus Energy
Orsted Energy
Comparing tariffs, charges and features from these suppliers should help you find the deal that's right for your business.
Available Monday to Friday from 8.30 am until 5.30 pm
FAQ
How much could I save by switching business electricity?
The amount you could save by switching your business electricity to another supplier will depend on your current deal and on the amount of energy you consume. Energy suppliers generally offer their best deals to high usage customers, so if your company gets through a lot of energy, switching could help you find a cheaper tariff.
Even if your business doesn't consume a lot of energy, you could still save a significant amount by switching. This is especially true if it's been a while since you last changed provider. Use our Switch Plan to find out more call 0330 818 6223.
⚡ Will my business electricity be disrupted if I switch?
Your business electricity supply won't be disrupted if you switch. The same lines and equipment will be used to deliver the electricity to your premises and you'll still draw your energy from the National Grid. The only change you'll notice is the name on your bill.
Can I switch business electricity if I have more than one electricity monitor in my premises?
Having more than one electricity monitor in your premises shouldn't stop you from switching supplier. Energy monitors are there to help you keep an eye on your consumption and make it easier to reduce your monthly bill. The information provided by your electricity monitors could actually be very useful when it comes to switching supplier as it will give you an accurate idea of how much energy you use.
Who is the cheapest business electricity supplier?
At the moment Haven Power offers the cheapest combination of unit price and standing charge. However, prices can change so it's always best to check current rates before you switch.
Updated on 8 Aug, 2022